Is there a baby bathtub that's better than them all? It all depends on where you like to bathe your baby. 
You'd think by now I knew what I was doing as a mom. 
But no. 
With a 5 year break between my youngest two, I discovered that a) I forgot a lot about being a mom to a newborn b) babyhood has become super cool. Yes. In the last 5 years. 
Thankfully "b" was easy to deal with. All I did was turn to BCP (yes we read our own articles too, and swipe up to swipe some more, more than we care to admit) and found this post particularly helpful. Once I had the right pacifiers, bottles, and the iconic swaddle, I felt like I could blend in without embarrassing my children. Yes, my children. If you have teens at home you'll know what I'm referring to. If you don't yet, just wait. It's a real joy. There comes a time when you dress and behave a certain way for your teenage children. It's a suuuper fun and rewarding stage (insert a healthy dose of sarcasm here and here). 
Anyway, back to being a mommy, once again. 
I realized I had no idea how to wash my newborn baby. I had zero recollection of what I did the other times (weird, I know).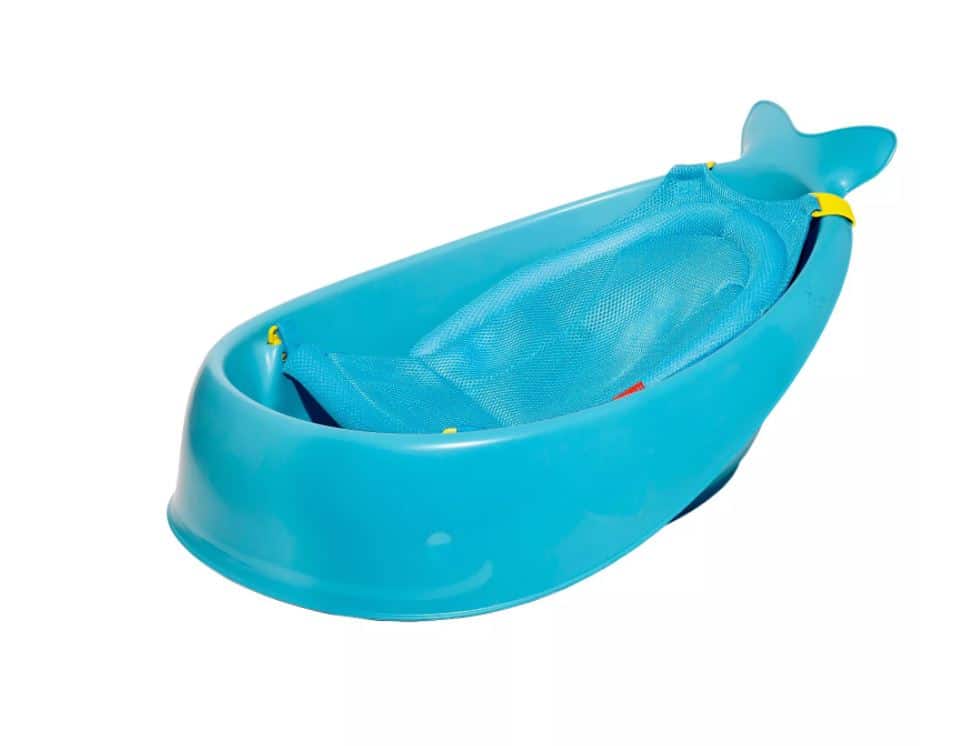 Once the baby's umbilical cord fell off I got this cute fish shaped tub which was perfect to hold a newborn baby and we really enjoyed it until he was about 3 months old. I really liked bathing him on a counter and having the comfort of the height and not having to bend down. 
Once the baby hit 3 months and got chubbier this version got too snug. That's when I picked up this version at Walmart which lasted me a bit longer.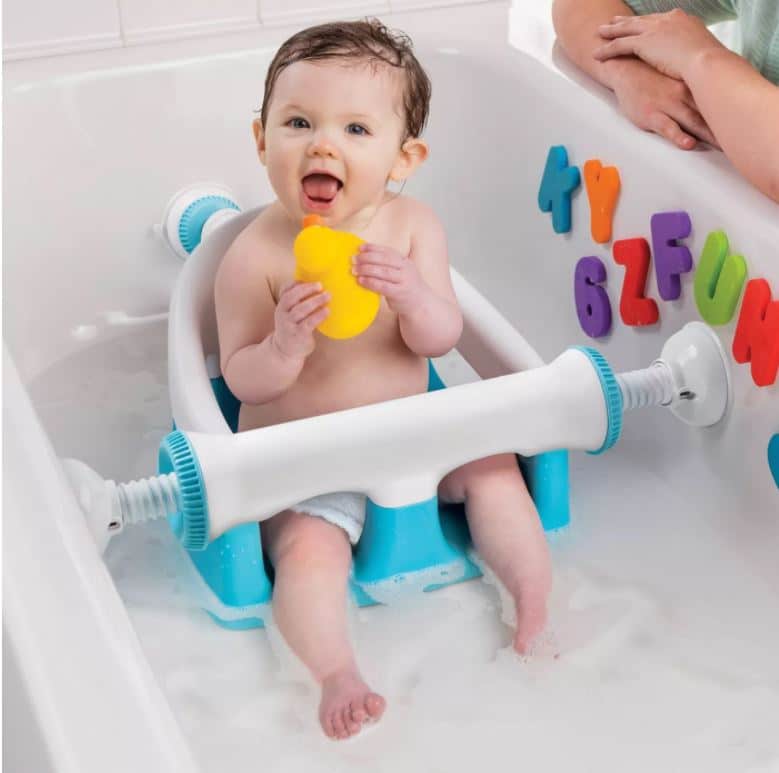 Moving to a bathtub seemed traumatic (hello, not a first-time mom, although I sure do sound like one) and this adorable seat was just the thing I needed.  Here it is in blue and here in grey. 
Bottom line, baby is having fun in the tub. Do we need ALL these options?? Definitely not! But between these three there will be something that works for you.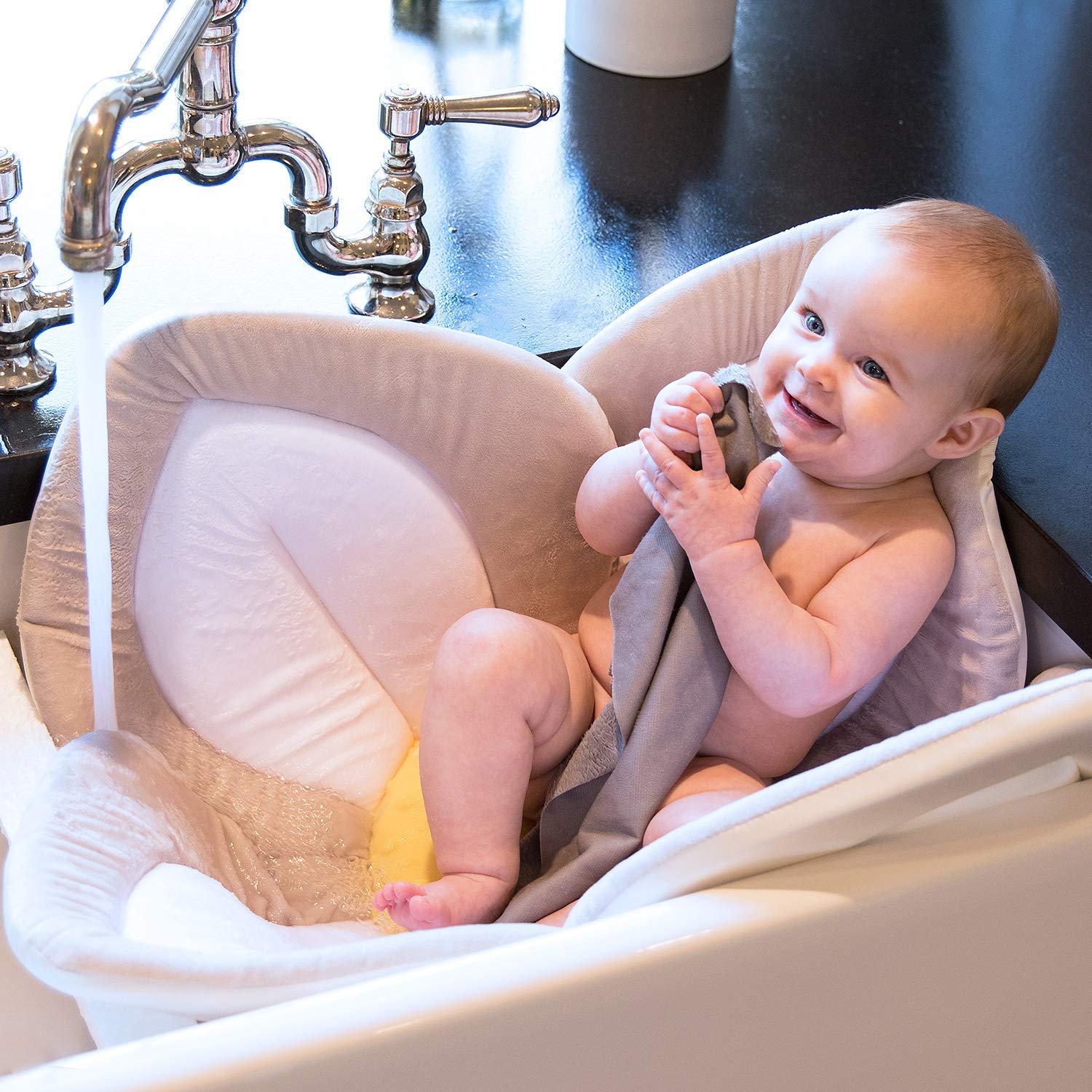 If you like bathing your baby in the sink you might enjoy The Blooming Bath. It's a super-cozy-for-baby option that will last from the newborn stage and behind (or really depends on the size of your sink. Downside: it needs to hang dry). Another BCP mom used this bath seat, but she only recommends it for those who have a big sink or want to use the bathtub from the beginning (Plus: No need to drain).
What baby bathtubs do you love?