Make these chocolate babka doughnuts today. And pop them in the freezer. You don't need to see them again until it's time to fry!
Ok, I know what you are thinking. Every year food writers try to come up with a crazier doughnut than the year before. That's not what I tried to do this year. This year, I tried to come up with a freezer-friendly donut. The fact that they happen to be a babka variety of donut isn't my fault. And these babka doughnuts are easier than your typical donuts too! That's because you don't need to make the dough. We love both the taste and convenience of Yitzy's Mini Pizza Dough Rounds. And you don't have to use them for only pizza. Use the dough to make amazing donuts too.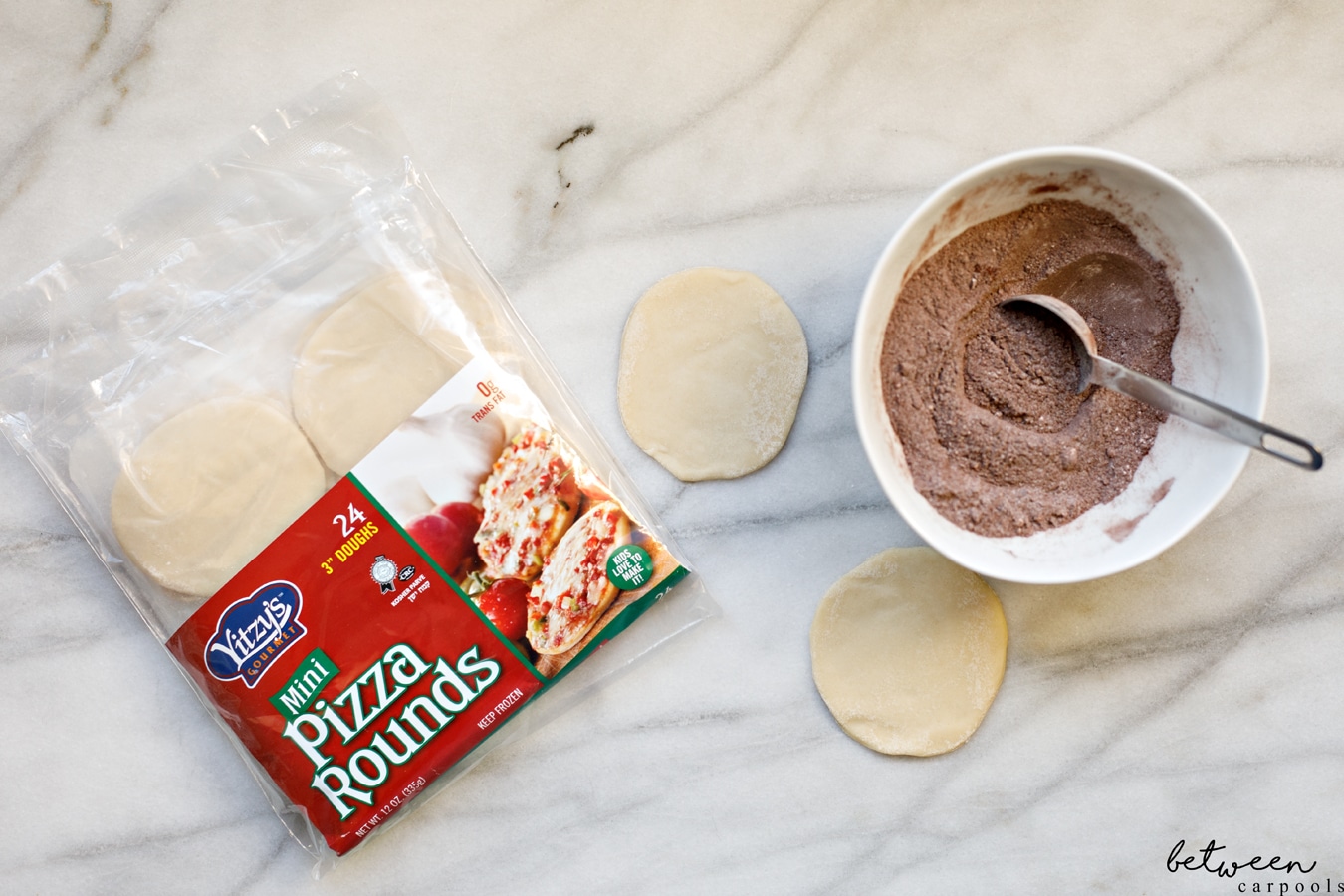 Let your pizza rounds thaw completely in the package.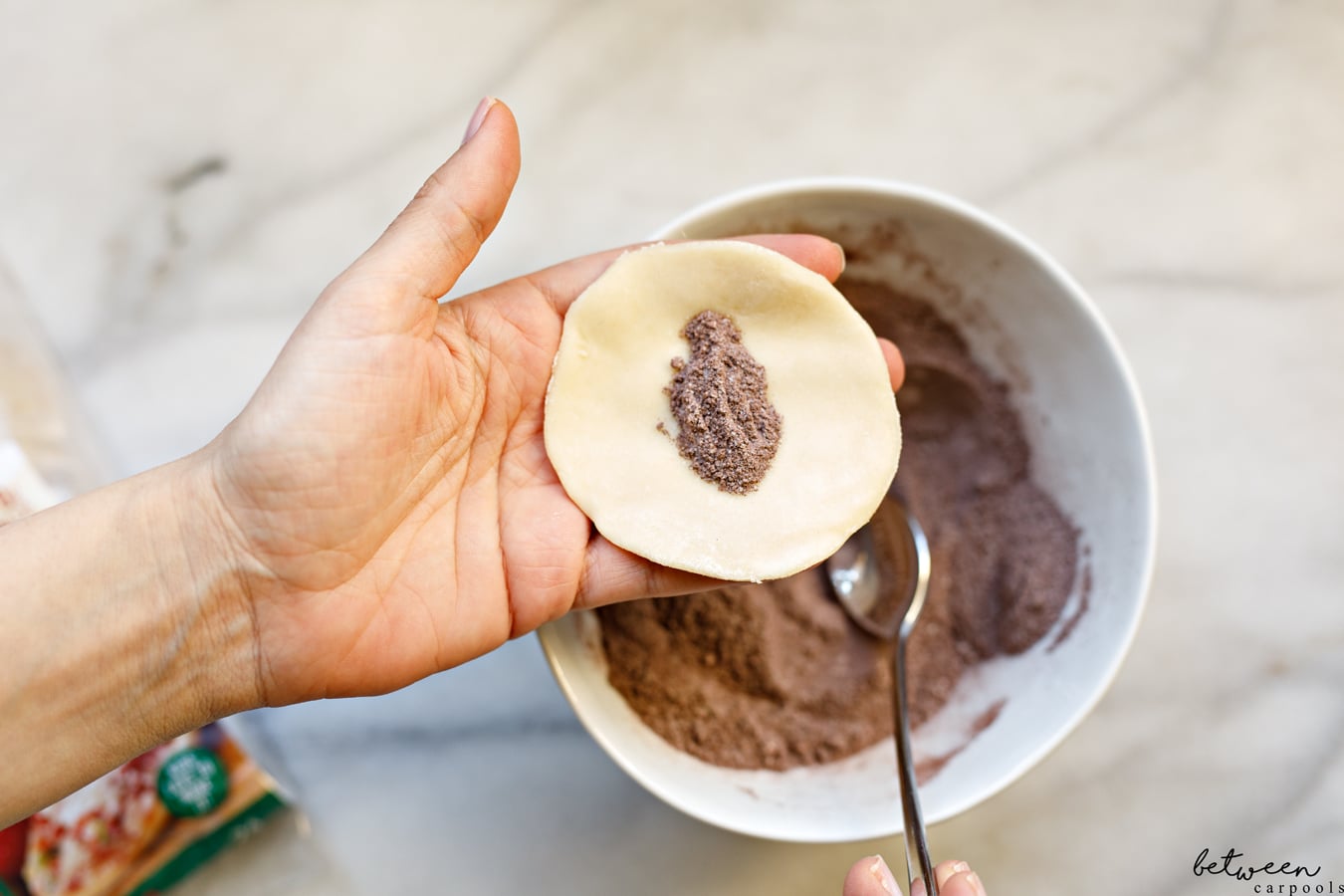 When filling, add the filling to the side that was sitting on the plastic. This side will be stickier (vs. the side that was more exposed to air) and it will be easier to seal your donut closed.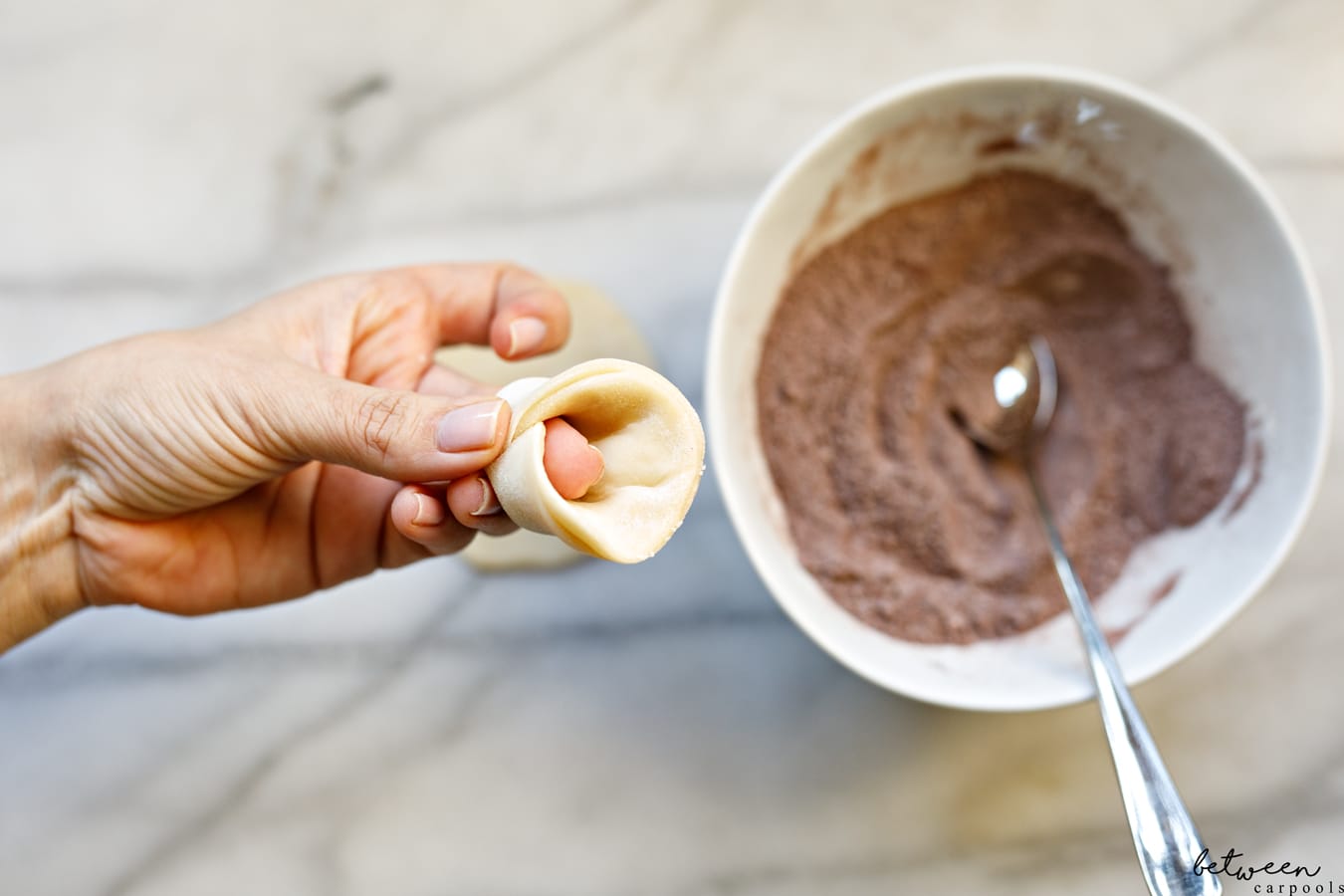 Seal closed and fold as shown.
You can prep these in advance and freeze at this point. Flash freeze on a tray then store them in a Ziploc. Then, just defrost and pop them into a fryer or pot of oil. The streusel can also be frozen.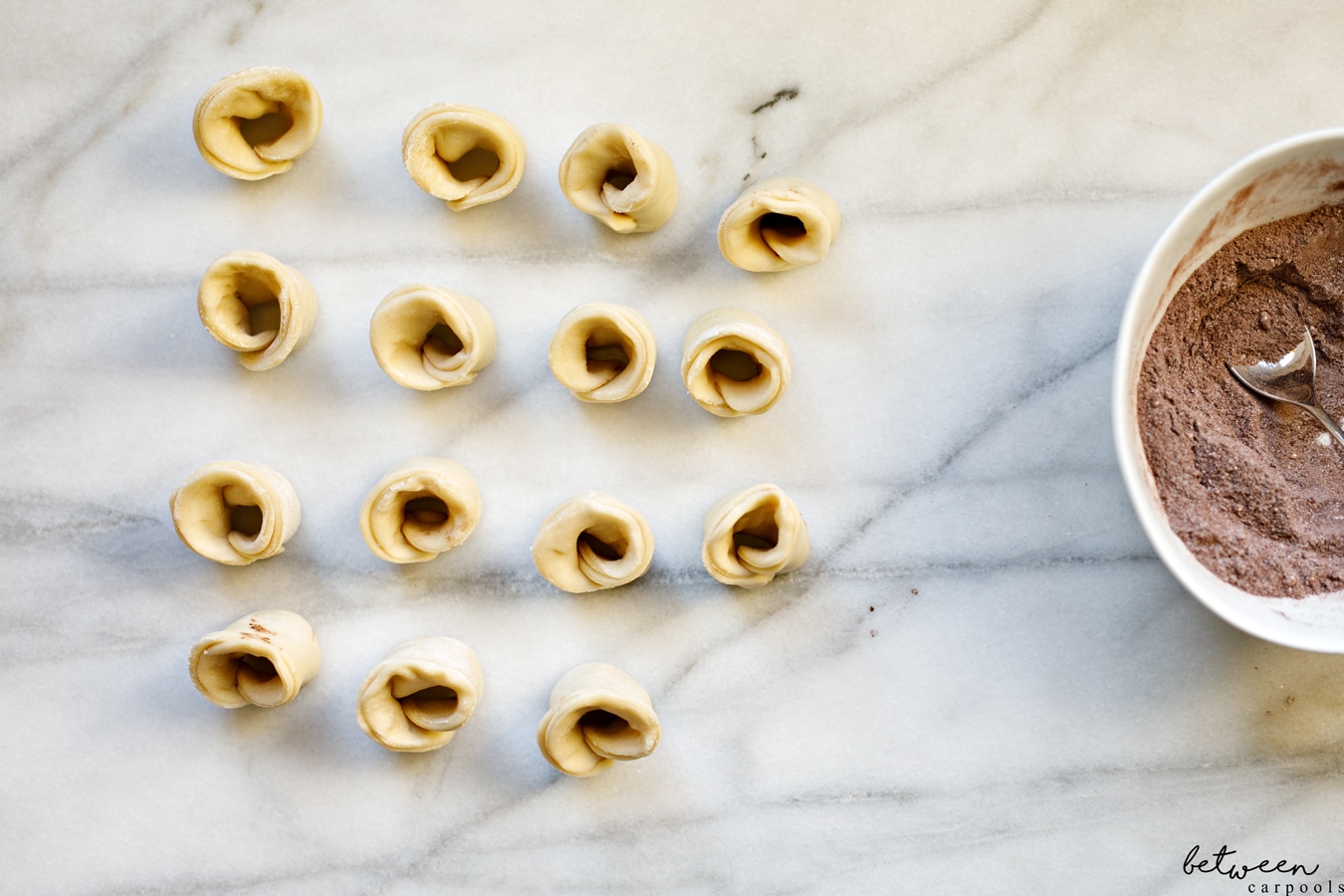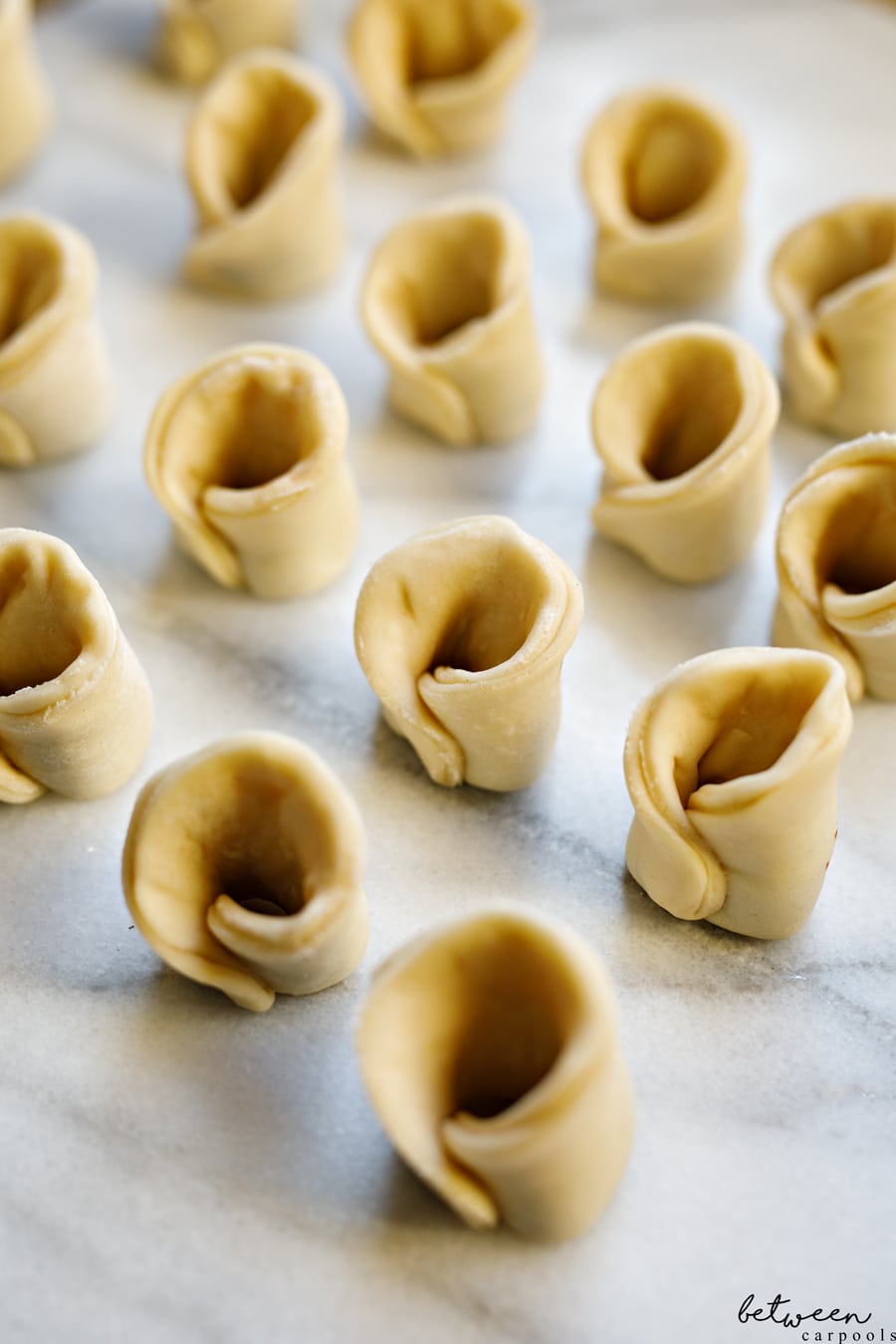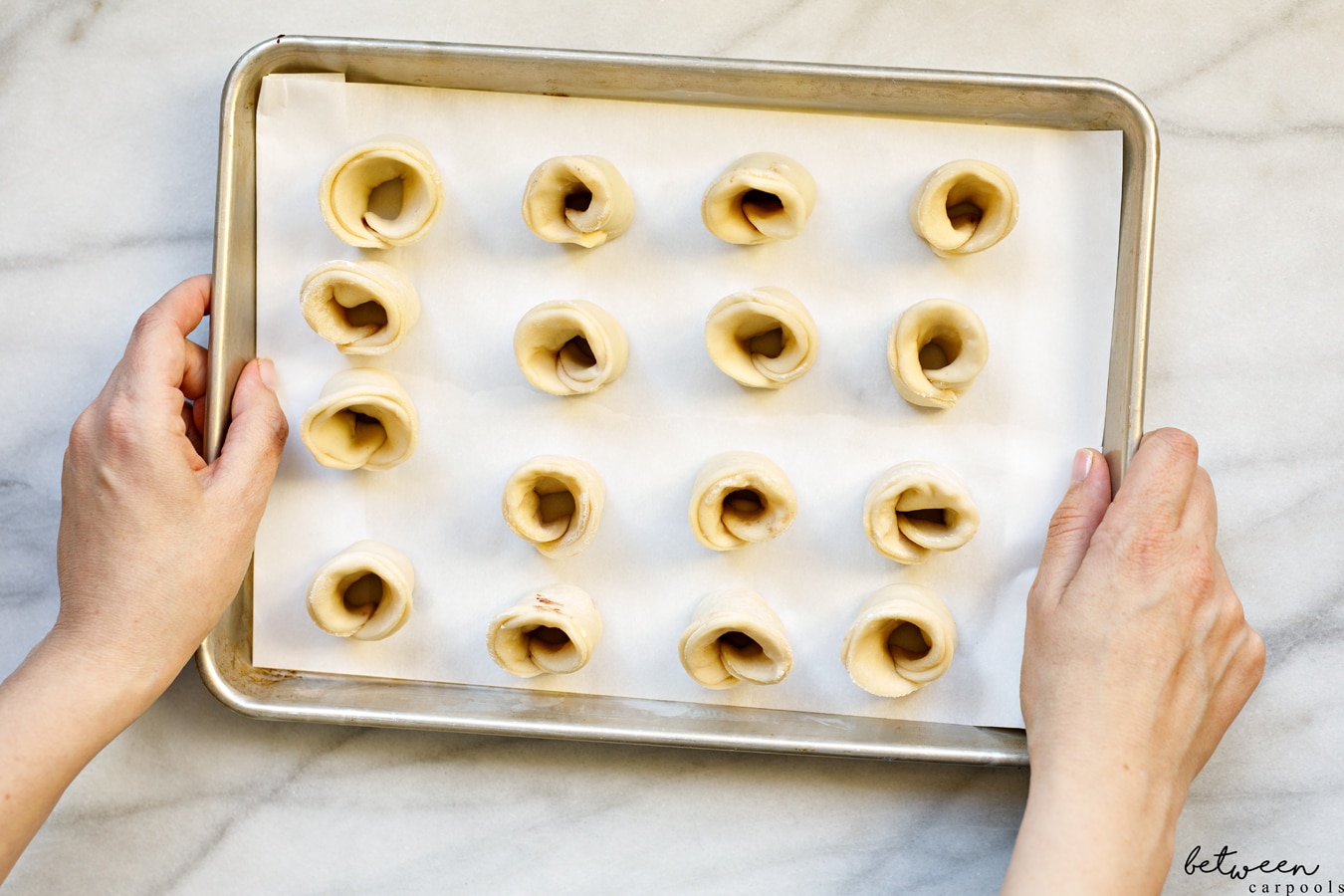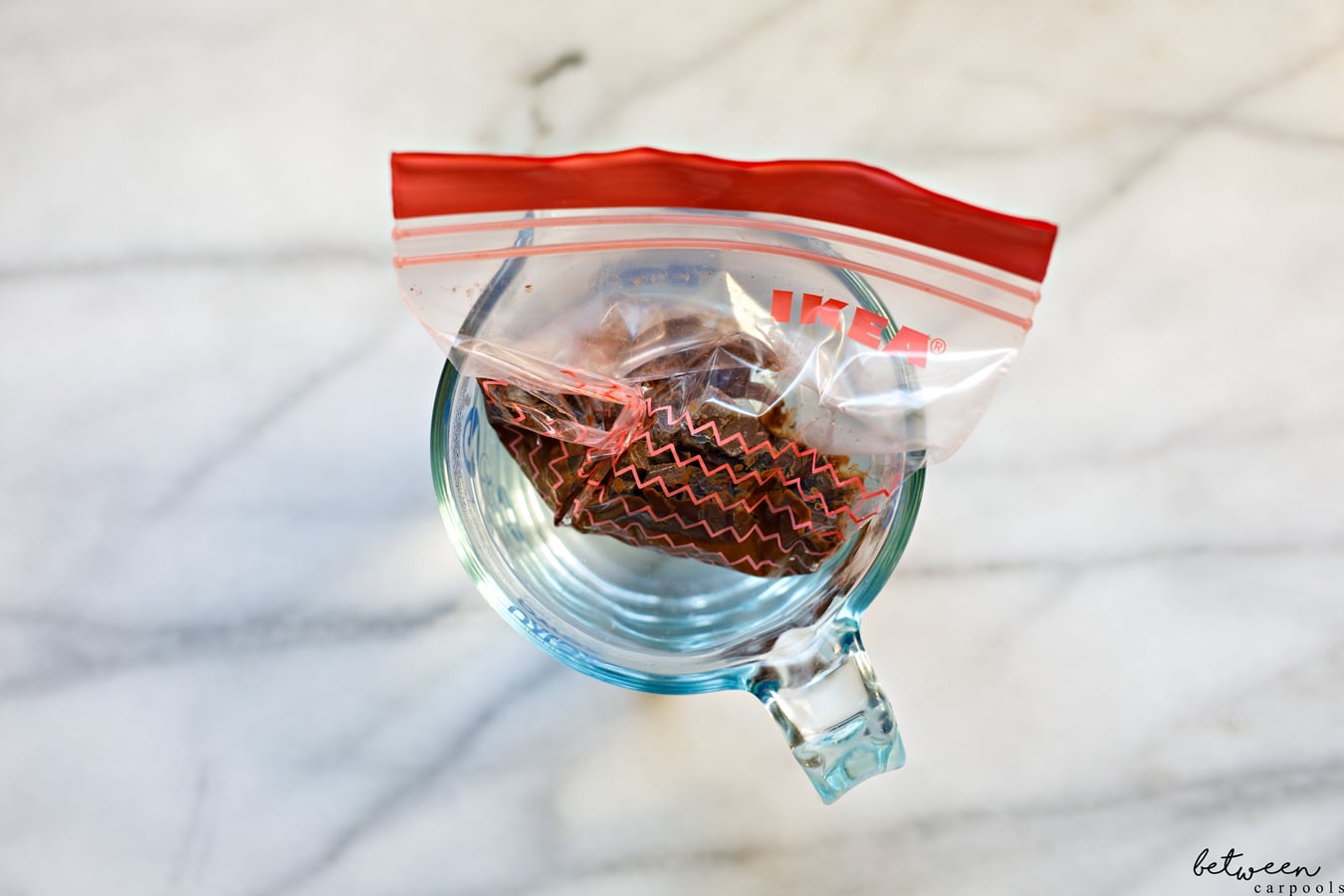 The only thing you'll have to do after frying is melt the chocolate, which you can do easily in the microwave or in a cup of hot water.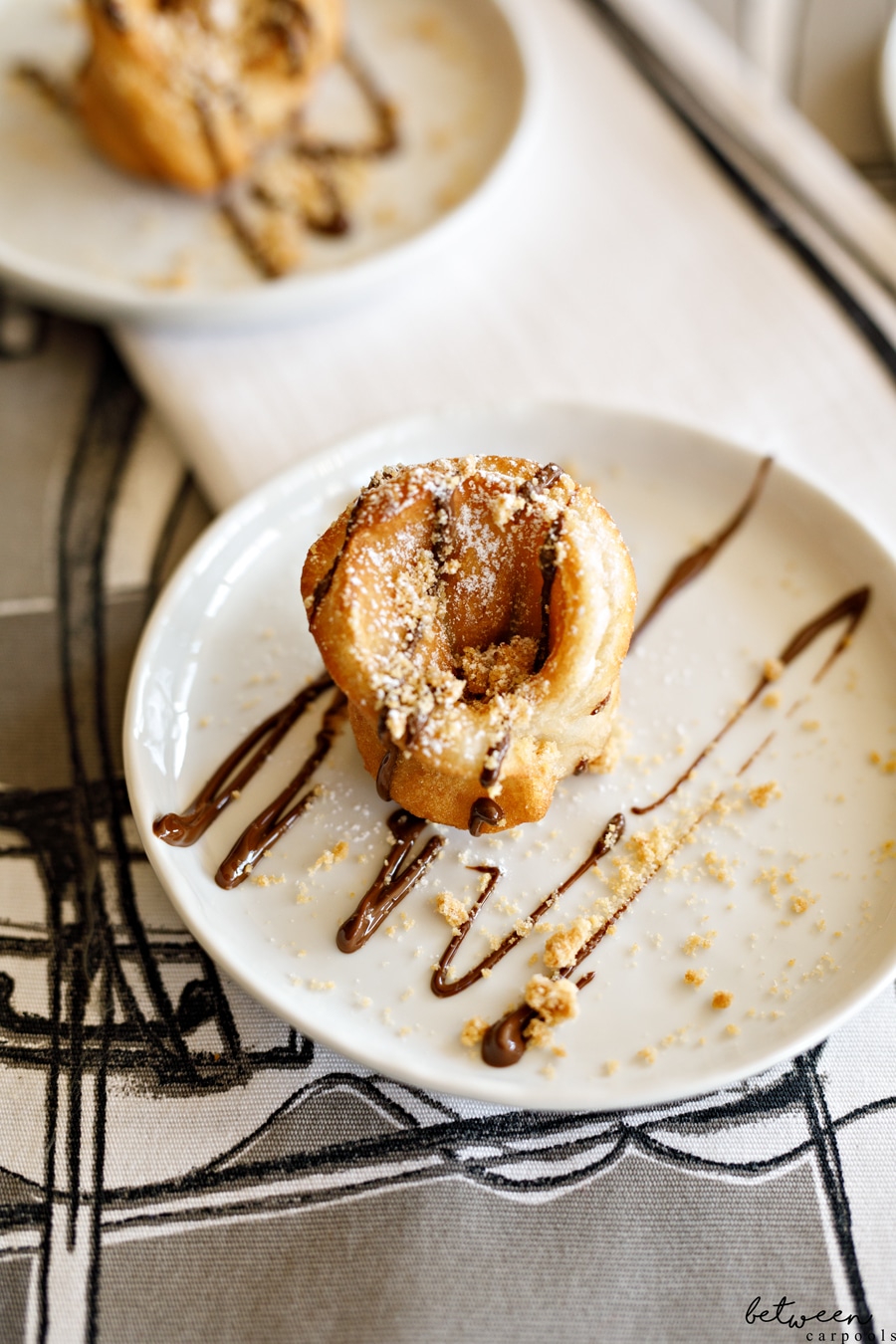 Bobka/Babka Doughnuts
Ingredients
Ingredients:
28 Yitzy's Mini Pizza Rounds
Filling:
5 tablespoons sugar
3 tablespoons confectioners' sugar
3 tablespoons cocoa
½ teaspoon vanilla sugar
Crumbs:
2 tablespoons margarine or butter
2 tablespoons sugar
5 tablespoons flour
3 ounces good quality chocolate, chopped
Confectioners' sugar, for sprinkling (optional)
Instructions
Directions:
Place pizza rounds on a baking sheet. In a small bowl, combine filling ingredients. Spoon a small amount of filling in the center of each pizza round. Seal pizza round in a half moon shape and wrap one end around the other (see photo). You'll want to fill the filling in the stickier side (the side that's sticking to the plastic), so that it closes easier. If not frying immediately, you can freeze until ready to fry. If freezing, defrost fully before frying.
Prepare the crumbs. Preheat oven to 350ºF. Line a baking sheet with parchment paper.  In a small bowl, using your fingers, combing margarine, sugar, and flour until streusel crumbs form. Spread on prepared baking sheet and bake for 8 minutes. Let cool.
When ready to fry, heat oil in a deep fryer or saucepan. When oil is hot, add donuts in batches and fry until golden, about 3 to 4 minutes.
To melt chocolate, place chocolate in a microwave-safe bowl. Microwave for 1 minute. Stir until smooth. If there are still chunks of chocolate, microwave for 15 to 30 additional seconds and stir until smooth. Alternatively you can place the chopped chocolate into a bag. Knot it closed. Place the bag into a cup with hot boiling water. The chocolate will melt. Remove from water, wipe bag closed, snip off the tip of the bag and drizzle over the doughnuts.
Drizzle chocolate over donuts and sprinkle with streusel. Sprinkle with confectioners' sugar if you prefer a sweeter donut, which you of course do!
Originally appeared in Whisk/Ami Magazine. This post is sponsored in part by Yitzy's Fine Foods.