Do you need to take big pills or vitamins? Coating it in honey might help.
I had bought vitamins which were recommended–but the pills were huge. There was no way I was going to be able to get those down.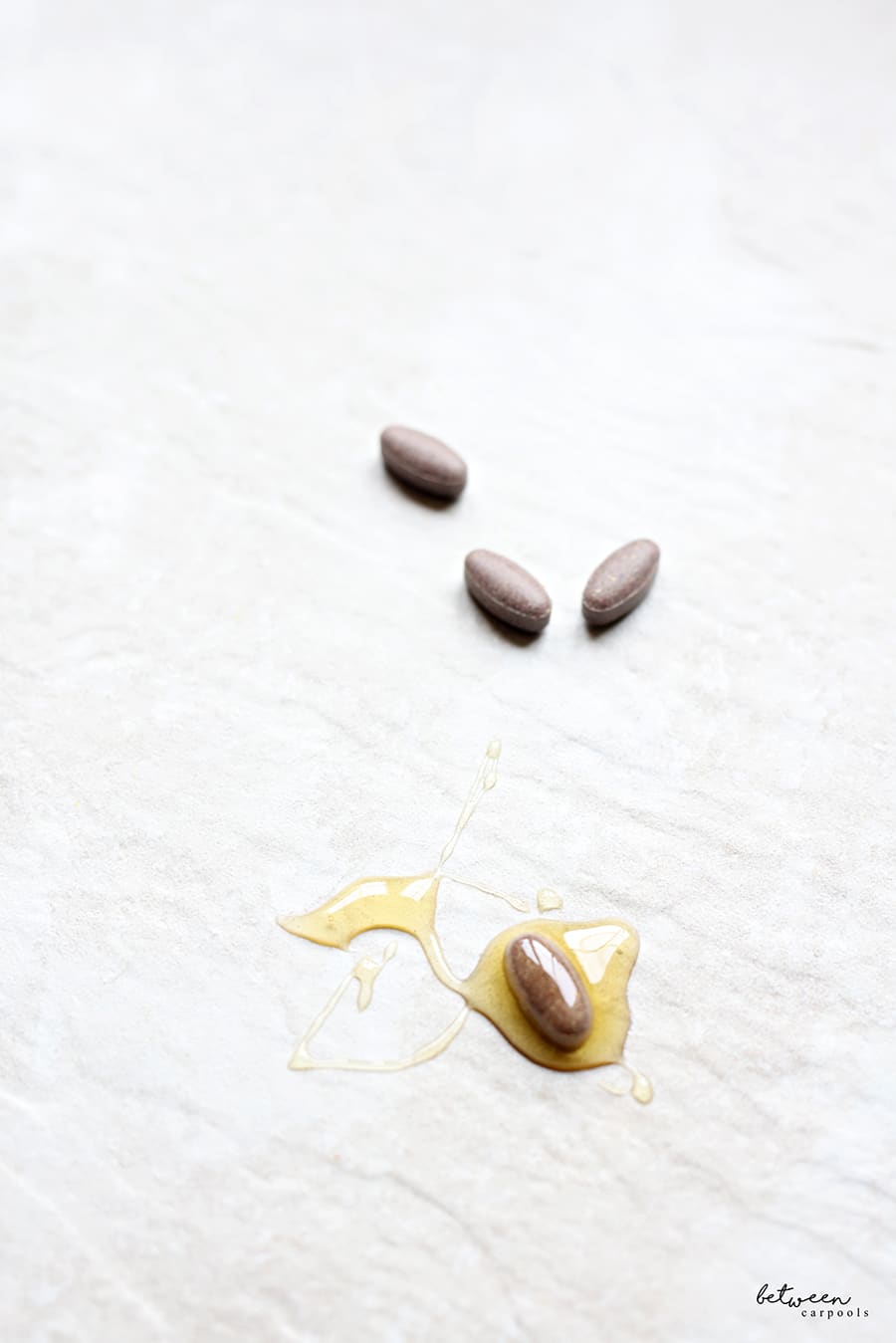 Then, one of my followers at @gatheratable suggested that I coat the pill in honey and that will help it slide down. I tried it and it worked really well!
You can put the pill or vitamins right on a spoon and add the honey. Place it on the back of your tongue and drink water…and yes, it'll slides right down!
Let me know if it works for you! For more tips on swallowing pills, see this post: How to Teach a Child to Swallow Pills. What else do you do to help the medicine go down?
FOR EXCLUSIVE CONTENT AND A PEEK BEHIND THE SCENES, MAKE SURE TO JOIN OUR WHATSAPP STATUS HERE. JOIN OUR WHATSAPP GROUP AND WE'LL LET YOU KNOW WHEN A NEW POST IS UP!