Crib tents have a controversial reputation. But are they right for you?
It's a bit ironic. I've been parenting toddlers for about 15 years and I never remember having the issue of a baby climbing out of the crib before they were ready for a bed. Yes, I remember bedtime being harder once they transitioned to a bed. But I don't ever remember putting a child to sleep, and being greeted downstairs moments later with a "Hi, Mommy!"
Oh, yes. Toddlers who climb out of cribs are very proud of themselves and their feat.
I don't remember ever having to ask, "Should I use a baby tent?" But there's always a first! Barely after her 2-year-old birthday, my baby decided that she does not want to sleep in a crib.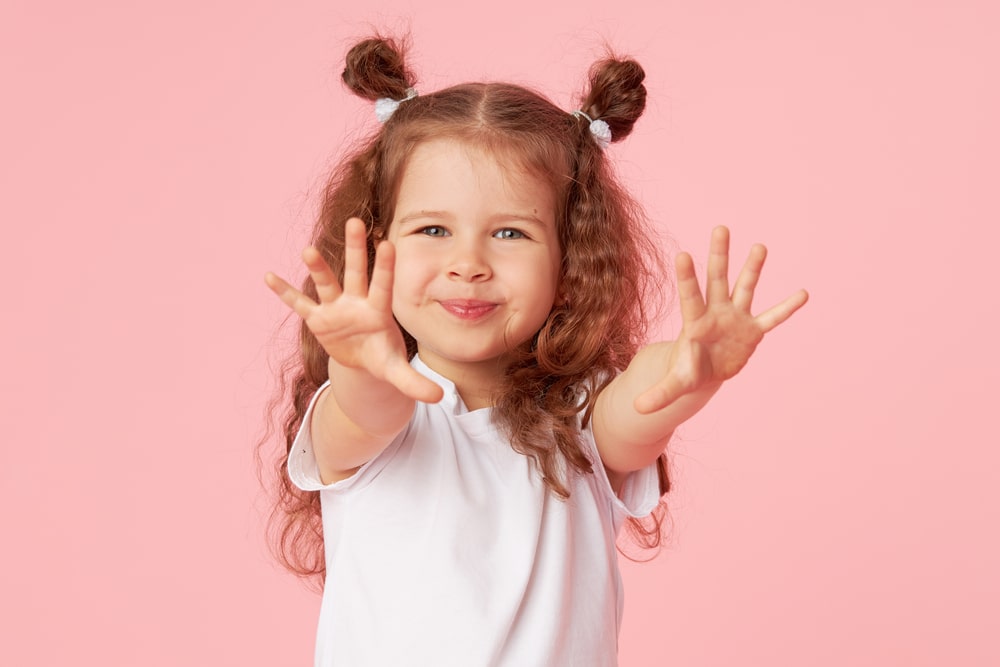 Rather than giving her a bottle, putting her in the crib, tucking her in, saying Shema, then saying goodnight, bedtime suddenly became an hours-long ordeal. If I'd put her in and leave the room, I'd see her next to me minutes later. Repeat, repeat, and repeat. If I'd stay in her room, singing or playing music or just being there, waiting for her to fall asleep, an hour later, she still would not be asleep.
And you know what? When I had to spend so much time getting the baby to bed, the younger children didn't get to bed either. It wasn't just about me and my nights and my time. A baby needs to get to sleep for her own health!
When I mentioned to a neighbor at the bus stop when I had ordered a tent, and that I'm a little apprehensive because people consider a tent like "putting a baby in jail," she told me, "Most of my babies slept in a tent. They were active boys who'd climb on the rungs of the crib from early on. But you know what? They loved sleeping in their tents. It felt cozy and safe."
The truth is, when the tent arrived, it reminded me just of the tents or "cozy houses" my children would build in the playroom or their bedrooms and then want to sleep in. The particular one I bought had bows and ruffles and didn't look jail-like at all. We took out the mattress, popped in the pop-up tent (there is no assembly needed), put the mattress back, tied the bows, and the tent was ready for use. All my little ones wanted to climb in. I let. I gave them books. It wasn't quite bedtime yet. We wanted to create a positive aura around the tent.
Later in the evening, when it was bedtime, I put my baby in. She cried. It was 30 minutes, but it would've been much, much shorter if one child didn't feel bad and take her out of the crib (that's what gave her motivation to cry more!) But the next night, she went right to sleep after a tiny protest when I was putting her in.
Nowadays, when it's time for bedtime, she might still say "Ichy crib," but when it's time to go to bed, she cuddles up and most often, goes right to sleep. She is tired, after all. Most often I open the zipper once she's sleeping. I am not concerned about her climbing out in the middle of the night (I know some active male toddlers have been known to climb out in the middle of the night). I rather have quick access to her.
So, yes, from my experience, the tent has not given me the feeling of "putting my baby in a tent." Rather, I feel like she's safe. She's not jumping from the railings. She's not going to sleep at crazy hours. She had a better, more routine schedule. And we're all happier. 
For more information about the pros and cons of tents, see this post on the crib tent controversy.
FOR EXCLUSIVE CONTENT AND A PEEK BEHIND THE SCENES, MAKE SURE TO JOIN OUR WHATSAPP STATUS HERE.