It's the most gorgeous of appetizers and an absolute party in a platter.
"Victoria, Shana our bookkeeper said she made the Chummus Platter from Leah Nagel of Truffles and Trends and she said it's amazing. It's very much your type. Do you want to try it?"
Absolutely, I did. I had worked with Leah Nagel back when I was managing Whisk and she was one of my favorite columnists. Her propless photos were gorgeous. The light was always incredible. Her baked goods always looked so amazing and tempting. I always knew she was incredibly talented.
If you want to see what I mean, look at these these Gluten-Free Brownies. I make these for Pesach. So when asked to try a Chummus recipe from Leah–something that totally fit into my menu (of course, anything Middle Eastern will always work with my menu)–the answer was yes.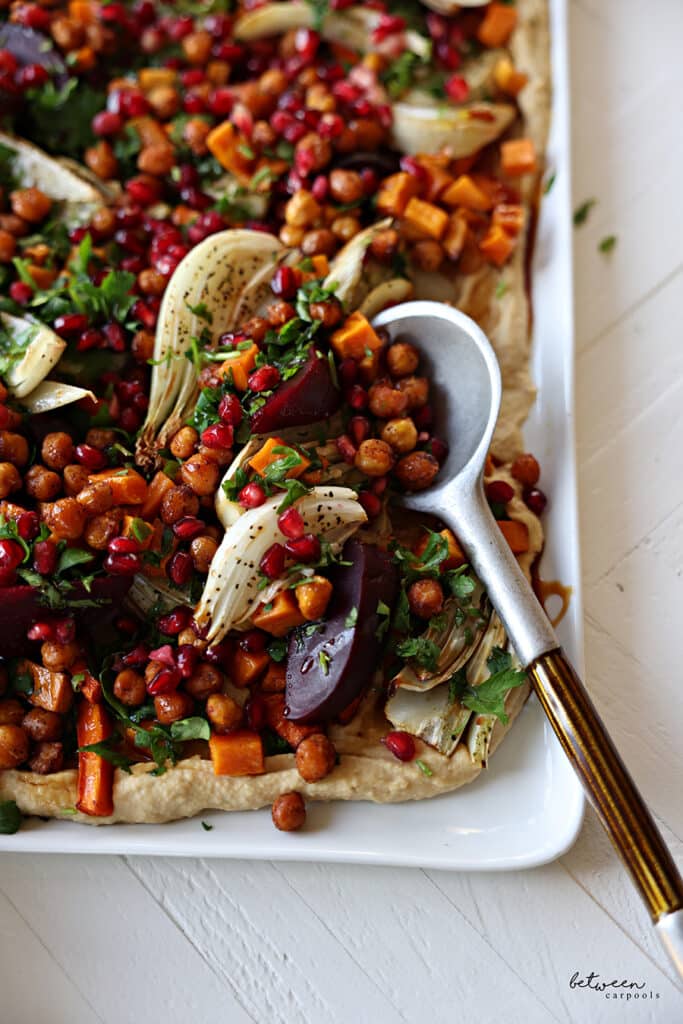 I made multiple small platters of the Chummus Platter and had one on the tables during one Yom Tov lunch when I was hosting a lot of people. I made the recipe as written with a couple tiny variations–I left out potatoes and used silan instead of balsamic vinegar (I just felt silan was the right vibe).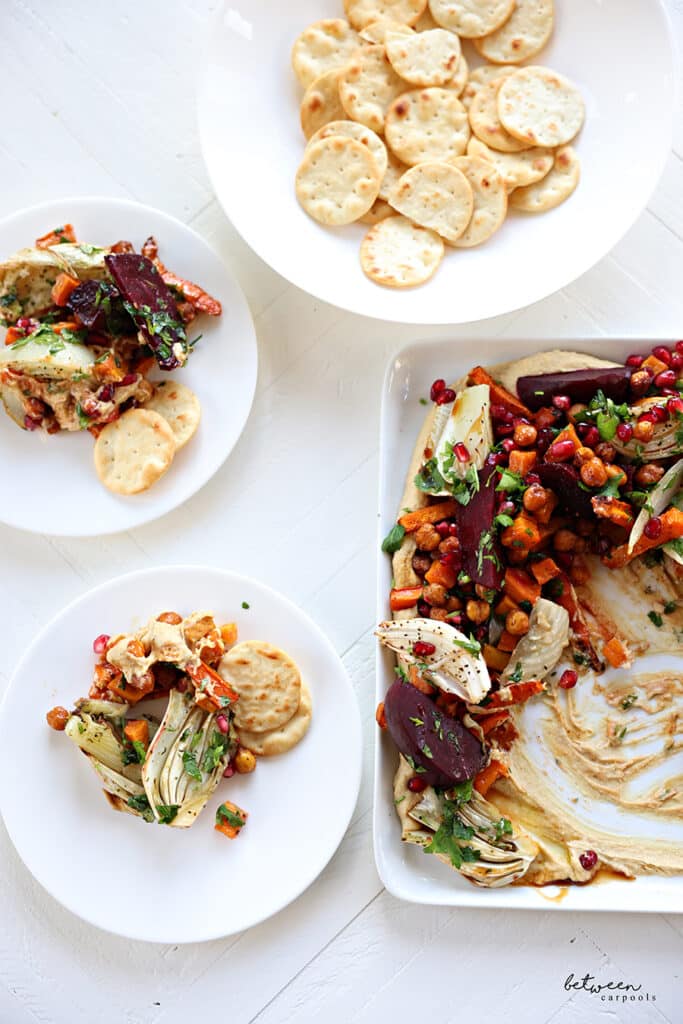 I had lots of food on the tables that day, but the dish that received the most feedback was the chummus platter. They were literally wiped clean (all except for the one that I put on the kids table!). People went nuts.
It's gorgeous and you can do it!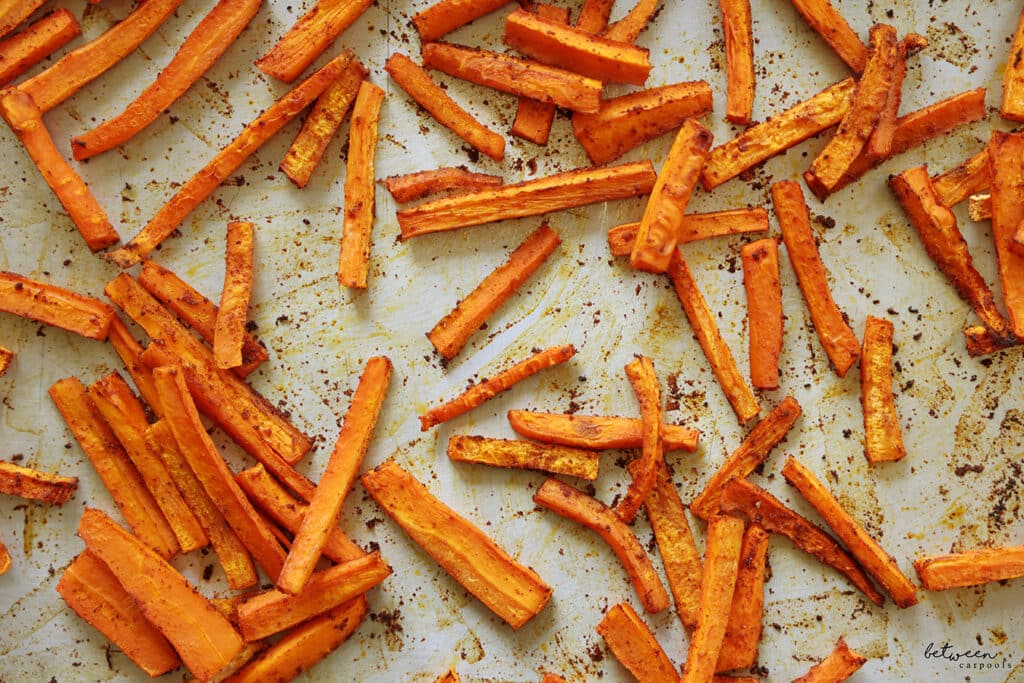 First, get all your veggies roasted and ready.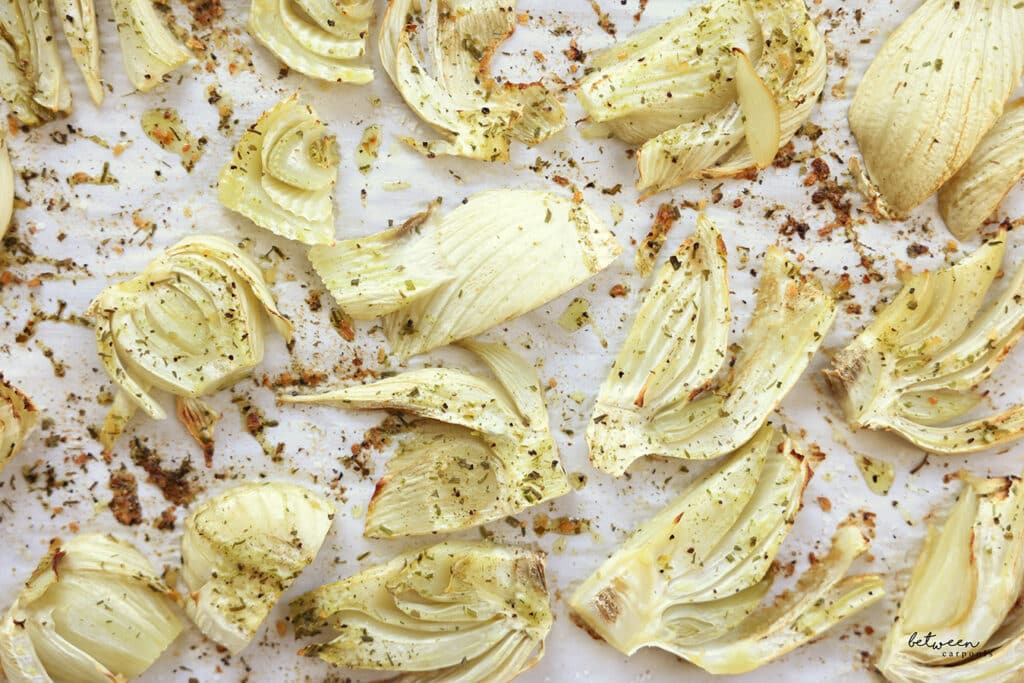 No, don't leave out that fennel. Every ingredient adds to the party. Note: When using fennel, the layers should be separated and washed (not like shown in photo) to ensure there's no insects between the layers. You can easily clean the outer layers (which always seem to be impossibly dirty) by peeling them.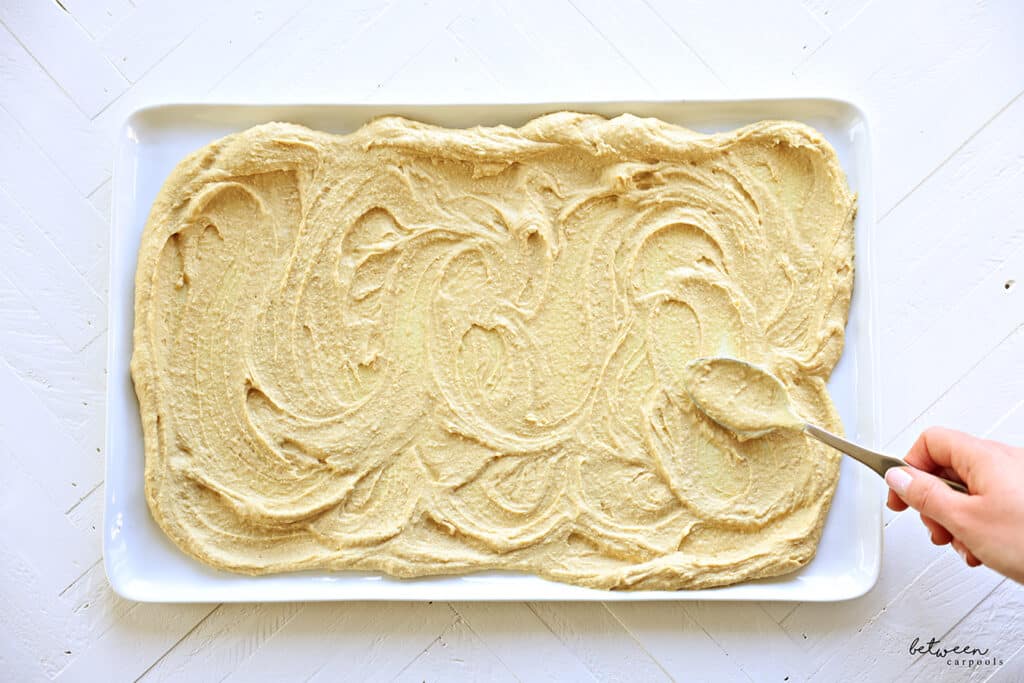 Spread the chummus on your platter (either one big or multiple smaller ones).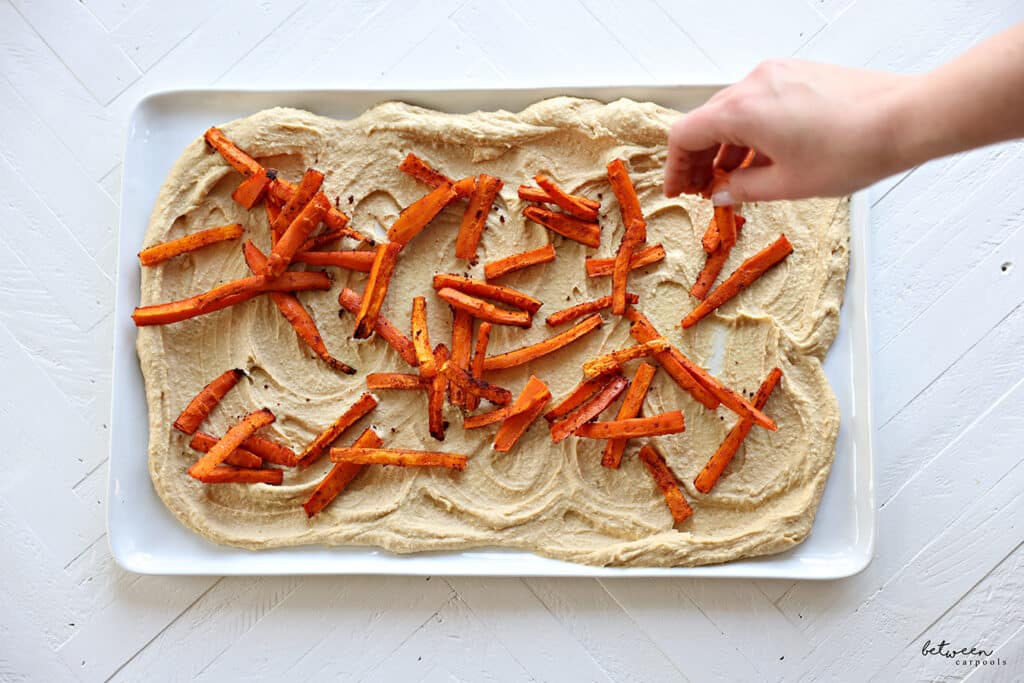 Top with the roasted veggies… the carrots,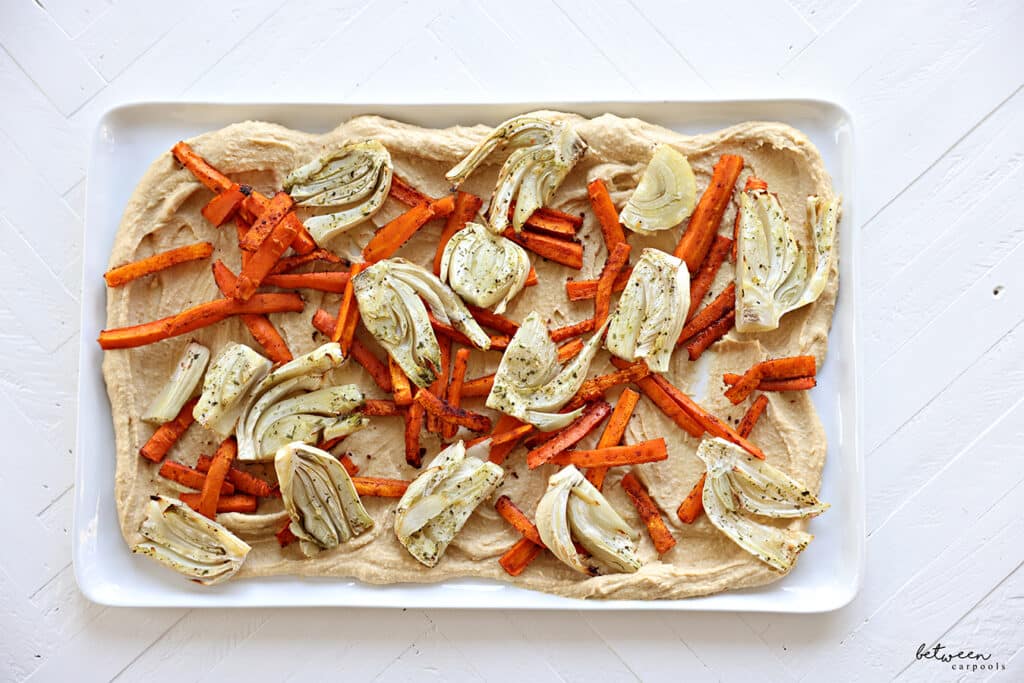 fennel,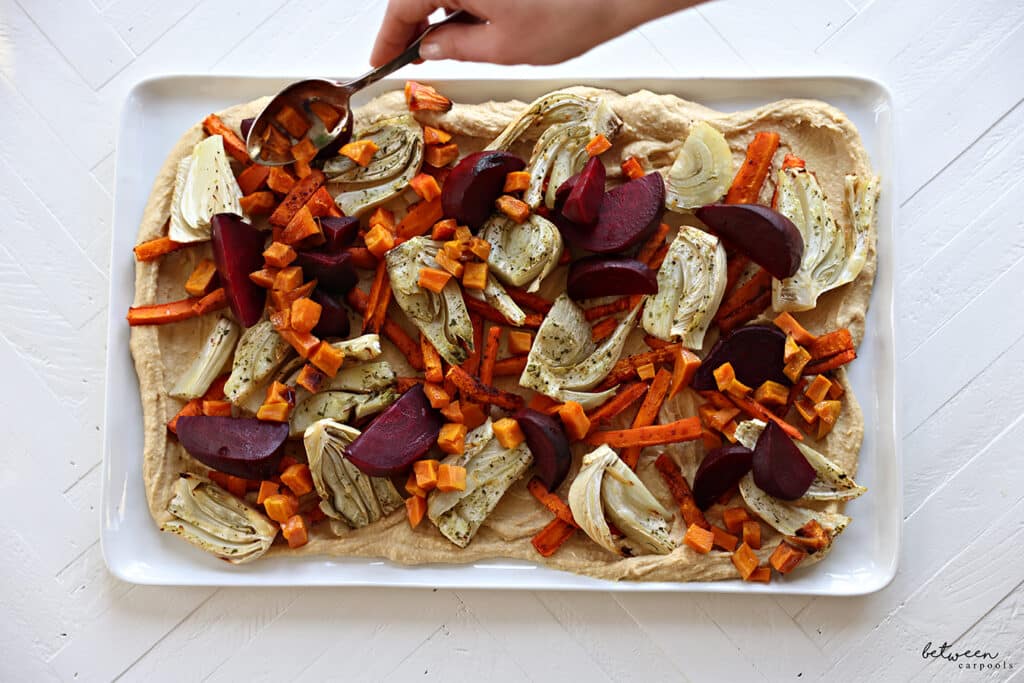 beets, sweet potatoes, and onions.
Then, those fresh chopped herbs,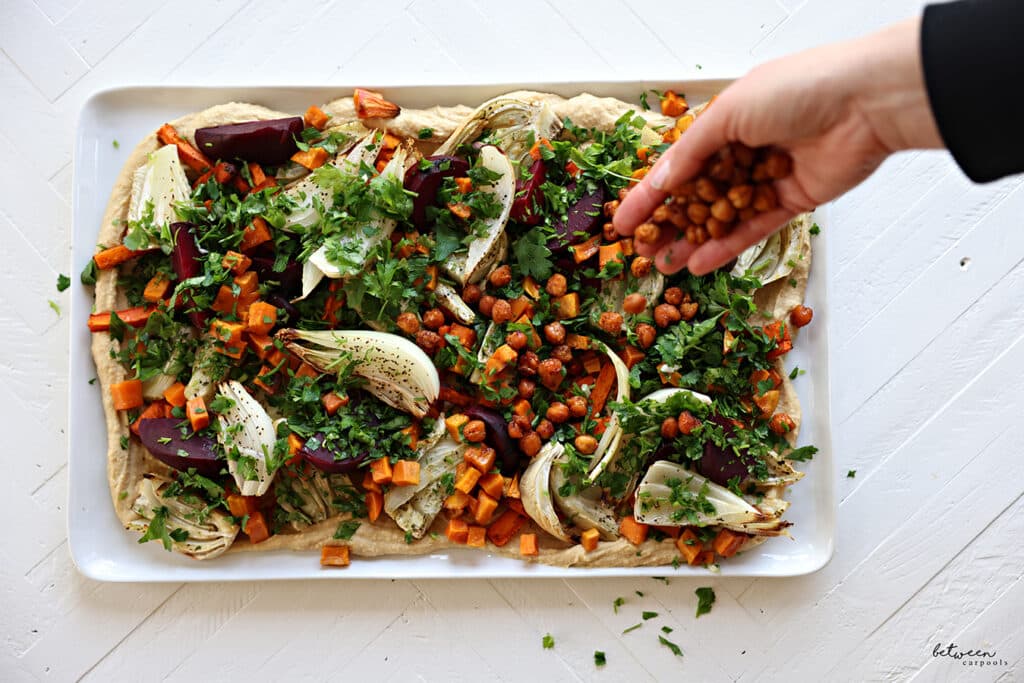 roasted chickpeas,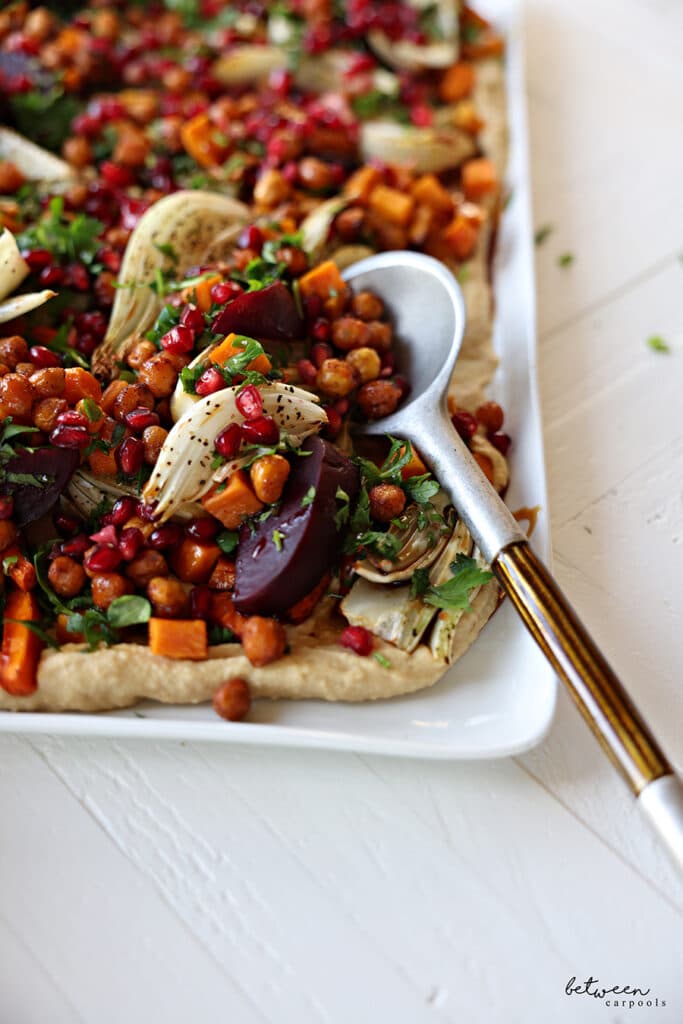 and pomegranate seeds. Leah uses pine nuts. Pine nuts would be appropriate and amazing here. We only left them out because they're expensive–but if you have, by all means, add them in (or sub some sunflower seeds, that would work too).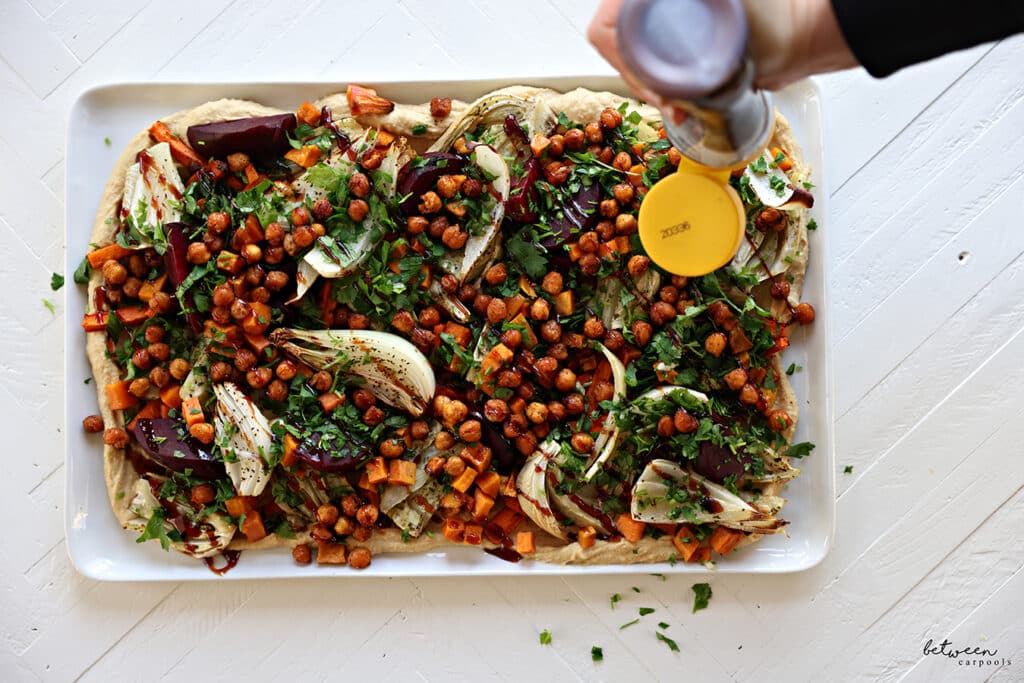 We finished it off with a drizzle of silan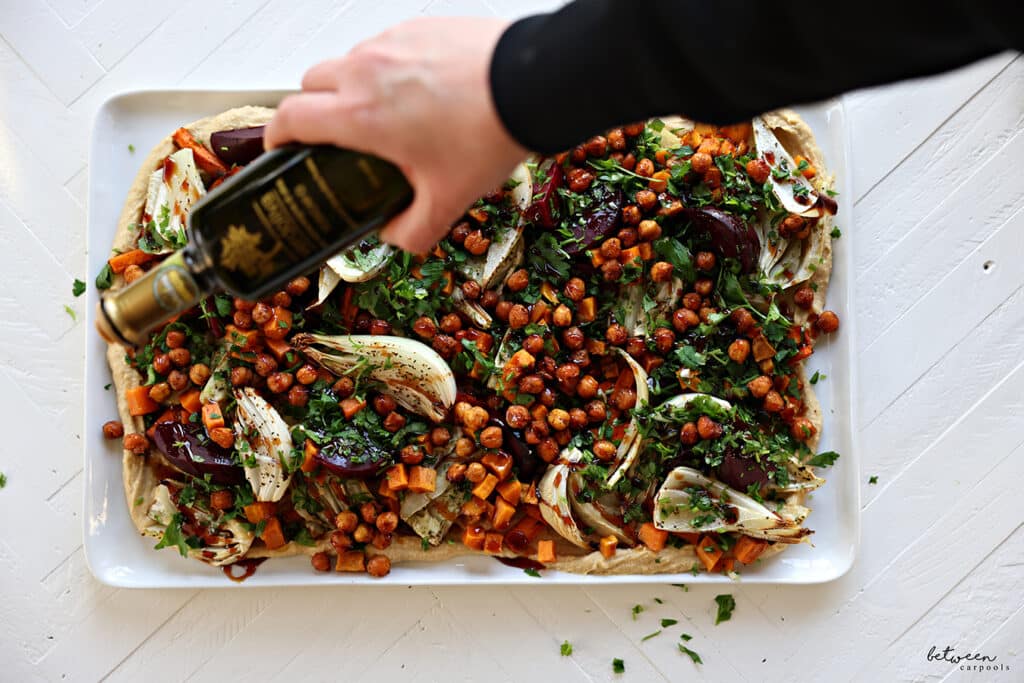 and olive oil.
A note on the spelling of Chummus. Leah Negel spells it "Hummus." Hummus is correct, and it's also the way I pronounce/spell "Hummus." (And, because this is a Middle-Eastern food, it's the plan H that is the original way). I wrote it with a "Ch" only because that's the most common way that Ashkenazim pronounce it, so it's the way that is familiar to most of you.
Roasted Vegetable Chummus Platter
Ingredients
Chickpeas
1

(15 oz)

can chickpeas,

drained and rinsed 

2

tbsp

olive oil 

½

tsp

salt

¼

tsp

black pepper
Veggies
1

large carrot,

peeled and cut into matchsticks 

2

2 large beets, 

peeled and sliced or cubed

2

fennel bulbs,

bulb only, layers separated and sliced

1

large onion,

peeled and sliced

1

sweet potato,

peeled and cubed

6-8

tbsp

olive oil 

1½

tsp

salt

¾

tsp

black pepper

1

large container chummus

⅓

cup

pomegranate seeds

Lots of fresh parsley and mint if available

2

tbsp

silan

2

tbsp

olive oil

pinch of salt
Instructions
Prepare the chickpeas. Preheat oven to 425⁰F.

On a lined and greased baking sheet, toss chickpeas with olive oil, salt and pepper,. Roast until crunchy about 25 minutes, tossing halfway through.  

Add vegetables in a single layer to another baking sheet (or 2 if needed). Toss with olive oil, salt, and pepper. Roast under tender and golden, 25-35 minutes (depending on how you cut your veggies). 

Spread chummus onto your board or platter. Top with roasted veggies. Top with herbs, pomegranate seeds, and roasted chickpeas. Mix silan, olive oil, and salt. Drizzle with mixture (or simply drizzle them separately). Serve.
See more of Leah's recipes here.
FOR EXCLUSIVE CONTENT AND A PEEK BEHIND THE SCENES, MAKE SURE TO JOIN OUR WHATSAPP STATUS HERE. JOIN OUR WHATSAPP GROUP AND WE'LL LET YOU KNOW WHEN A NEW POST IS UP!