Want to feed the kinderlach who show up at your door all Purim, something more than just candy? And make it fun? We have just the thing.
Purim is that notorious day, where we are surrounded by food all day but eat nothing of substance. I'm not here to tell you that hot pretzels are the most nutritious thing out there,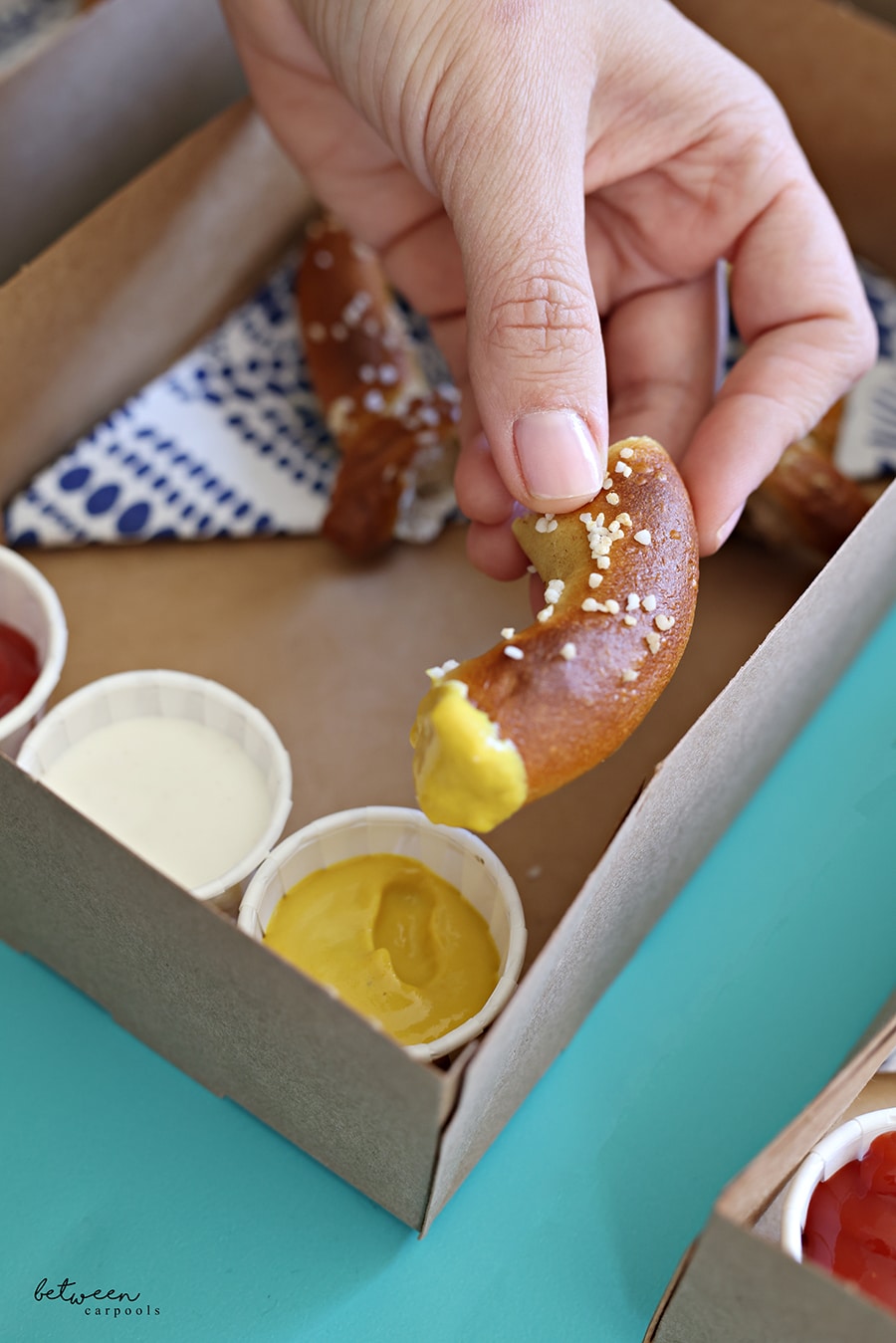 but, in a pinch, it's a good snack when the alternative looks like 5 lbs of sugar. 
So, here is what you do.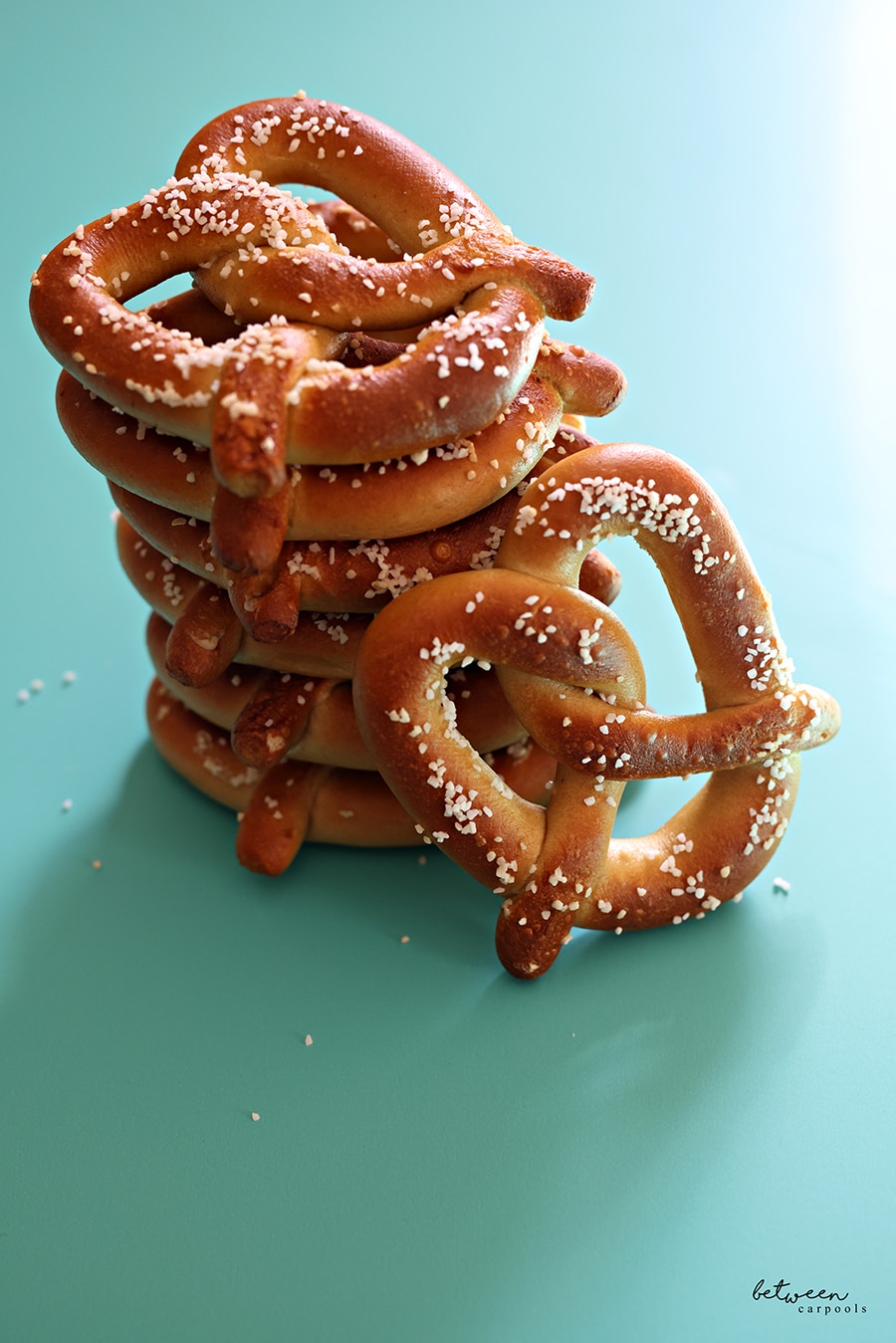 Get some Super Pretzels. Stock them up in your freezer.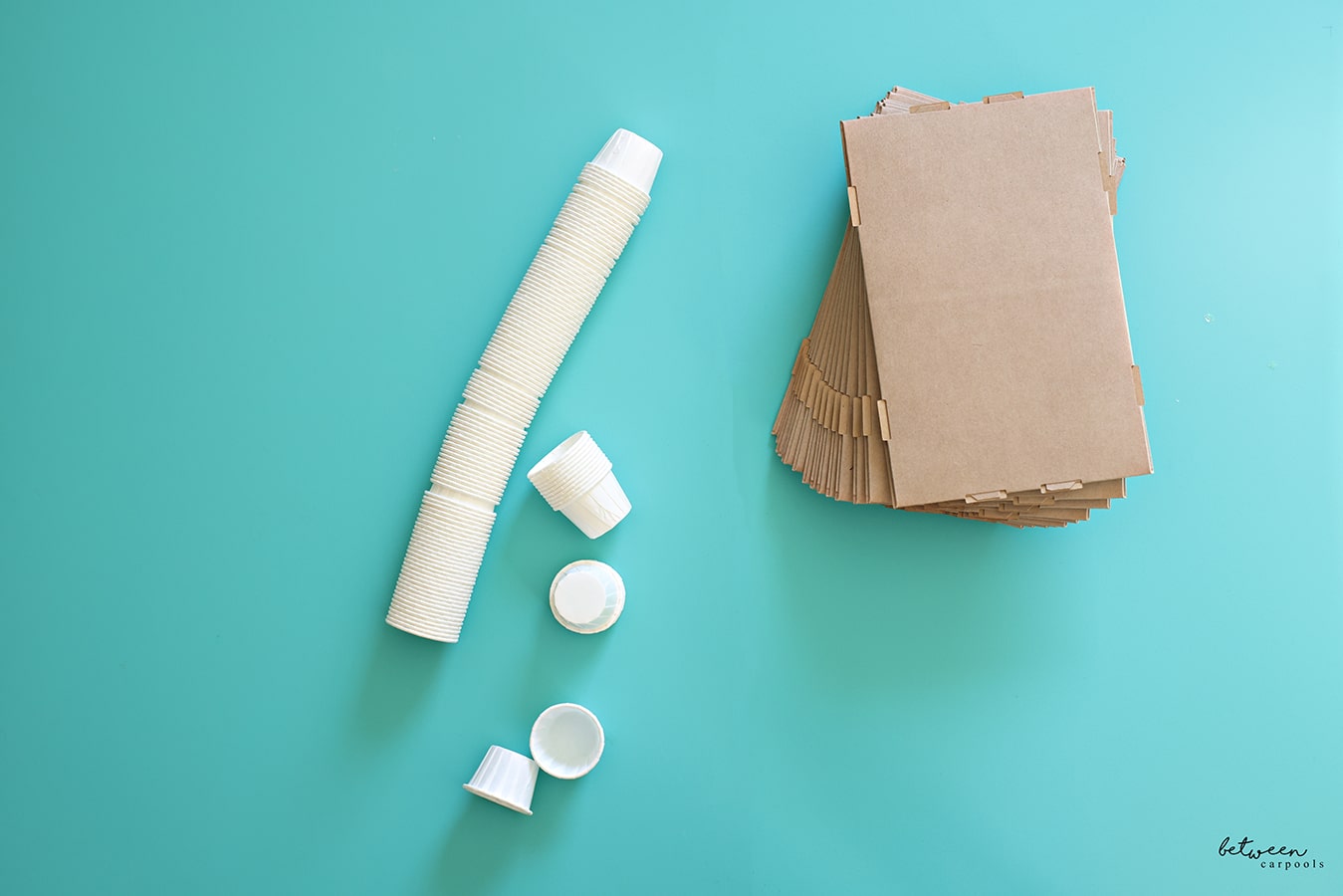 Order these  4 corner cardboard food pop up trays (they can fit even more items, if you want to do that) and these teensy dip cups (by the way, we use these dip cups year round. They are fun when serving salads or dips to little kids. Did you know that small children will agree to taste peppers when there is a dip involved? #truestory)
On Purim: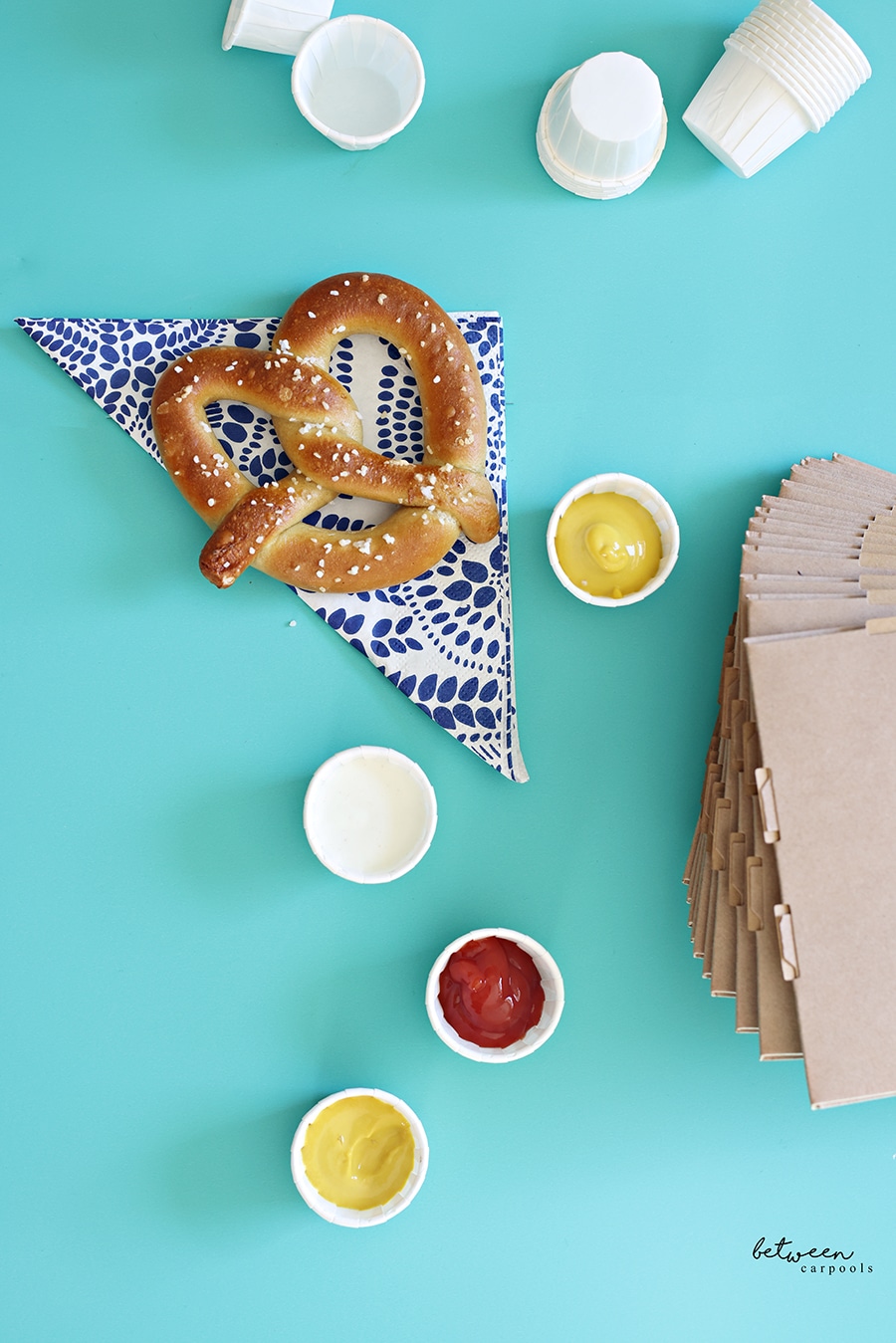 Open up all the trays and line them up.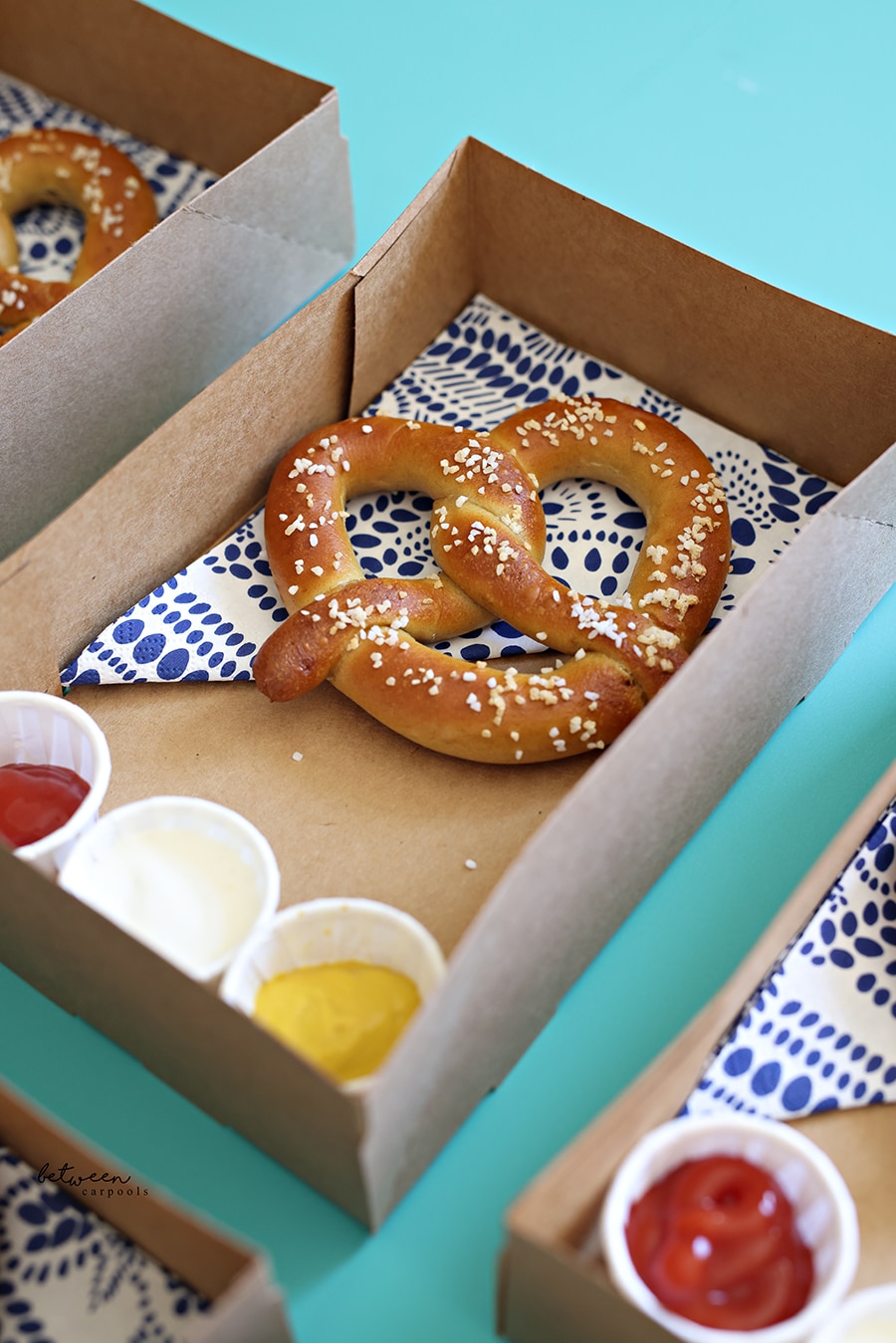 Fill with dips (or, line up the dips separately so that each child can take what suits him), and a fun napkin if you will.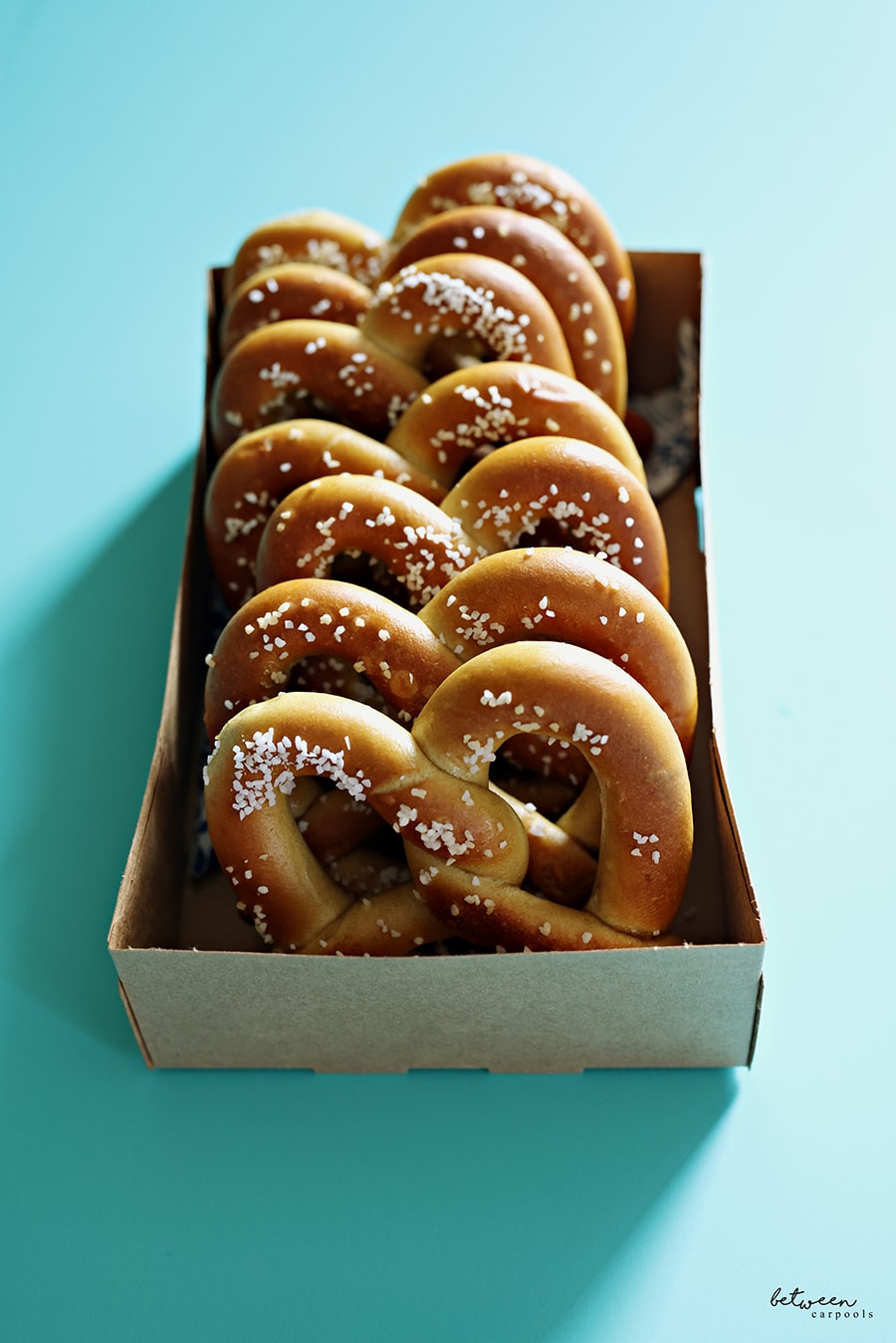 Prepare the pretzels as per the package instructions and line them up, and let everyone grab a pretzel for their box. The beauty of pretzels is that they are versatile and can sit. Obviously, they taste better warm…so keep your oven on for a quick reheat if the mood strikes.
Happy Purim!