Come summer, everyone wants skin that glows from time in the sun. You can achieve it without the sun's danger.
I won't sit in the sun to get it though because: A. It's dangerous B. It results in premature aging (wrinkles) C. I won't get that glow lol, I'll get burnt and freckled!
Here's how I get that glow at home instantly.

First apply your foundation, CC+ cream, tinted moisturizer, or whatever you use. (This is a great everyday option for the summer).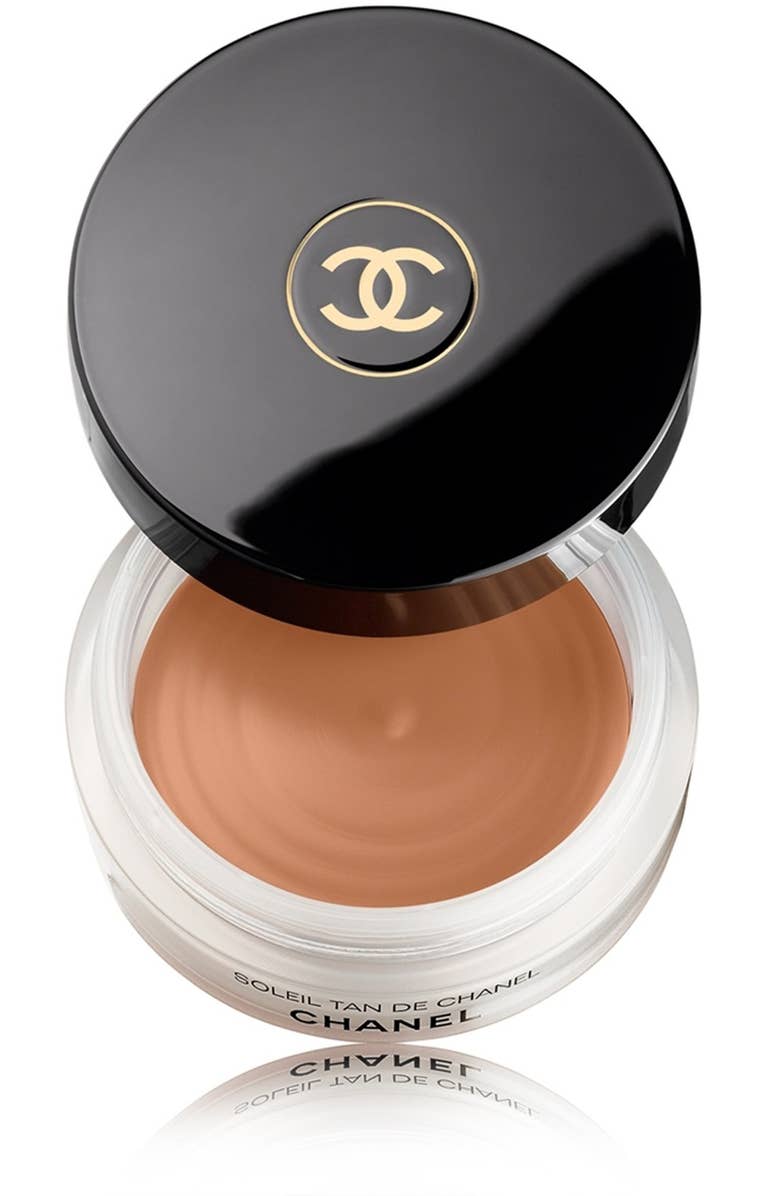 Next, before you apply any powders, we're going to use a cream bronzer. This Chanel bronzer is a fabulous way to get bronzed. It is best applied with a brush like this one.
Apply it to high points of the face where you would normally get tanned (forehead, cheekbones, chin, tip of nose). This bronzer gives such beautiful color and a subtle glow without adding any texture to the skin. Make sure to blend it out well. (Fairskin girls: This can double as a cream contour!)
Next, a great tip is to use a cream blush. It adds a slight "sun kissed" look to the skin without looking like "blush." This convertible color is a great option. It can be applied with the same kind of brush as the cream bronzer. Go with a light hand and blend over cheeks.

The next step is to go over your entire face with this bronzer.  This is THE BEST bronzer!! It goes on like butter and is not powdery. It's a beautiful shade and gives the skin a healthy glow. It also smells like vacation (bonus points!). This is a great brush to use with it. Focus a little more on your cheekbones and forehead.
Good luck getting sun-kissed! Happy summer.