Some of the most popular recipes we shared in the Dinner Done Cookbook were the one-pot pastas. No boiling water, no cooking the noodles first. Just great pasta in one pot. They're ready in the time that it would typically take just to bring a pot of water to boil.  
This was one of the pasta dishes we tested for the book, but since we already had a Pasta Rose and a Fettucini Alfredo, we felt it overlapped too much.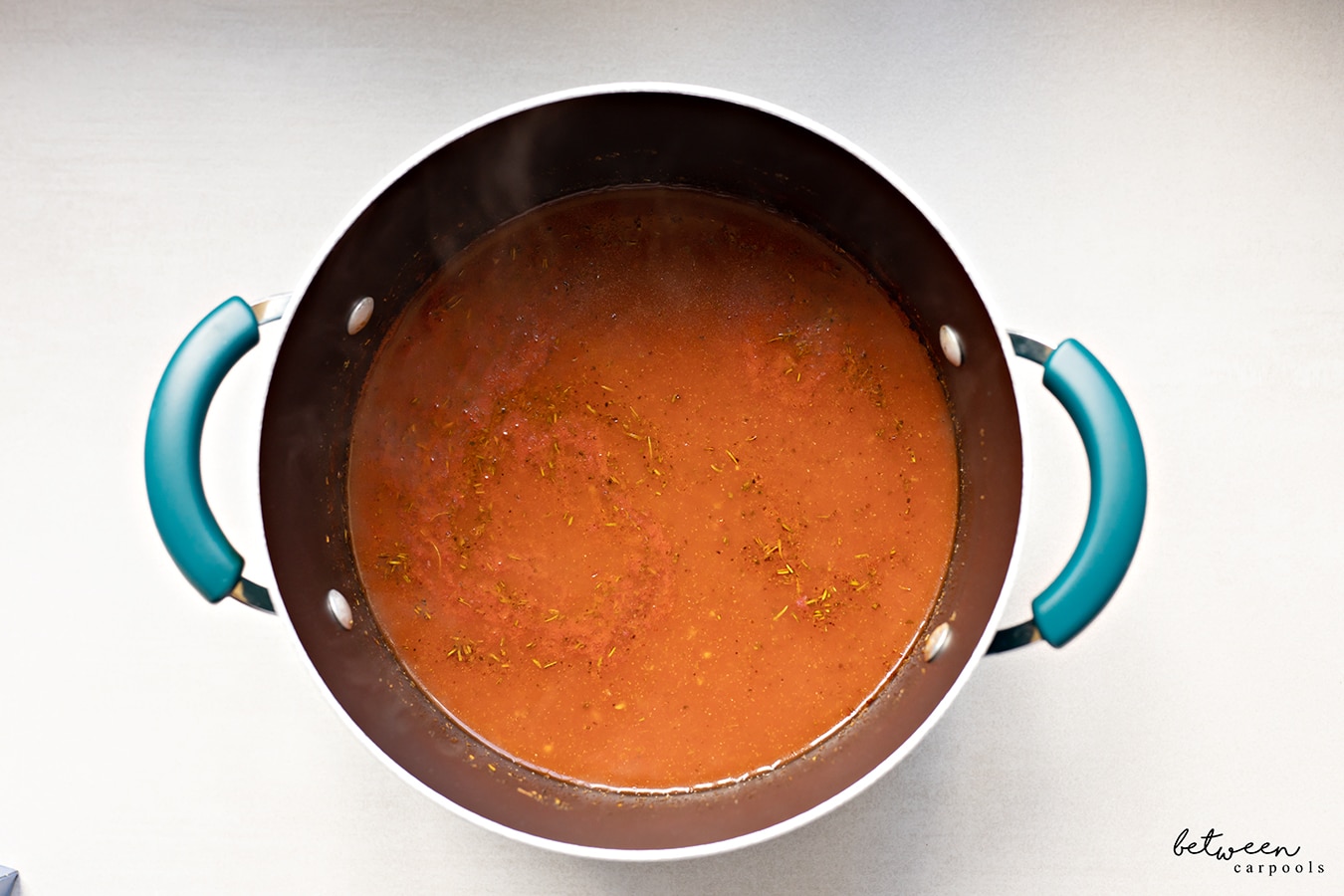 Start by combining all the sauce ingredients and bring to a boil.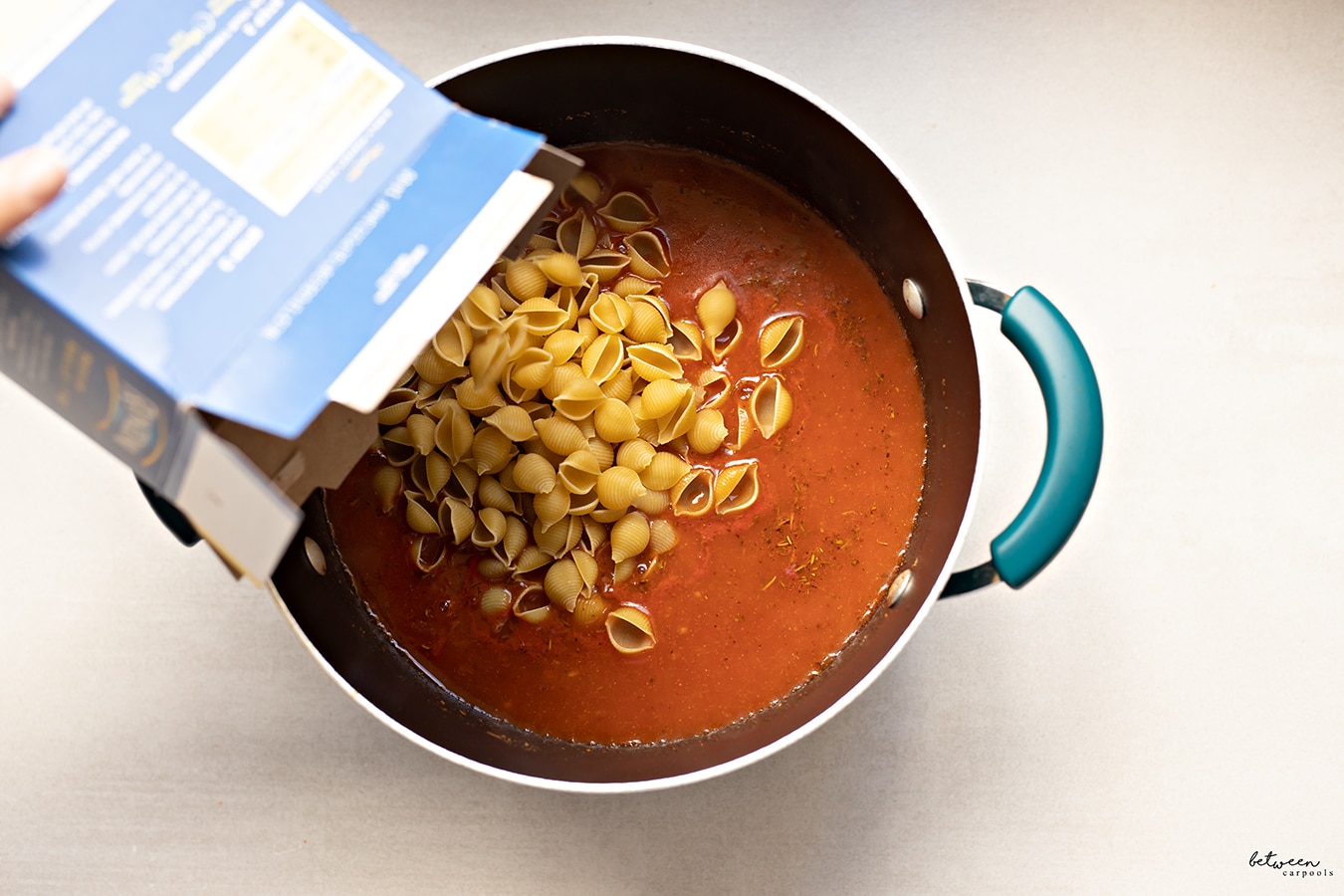 Add pasta, cover, and let cook.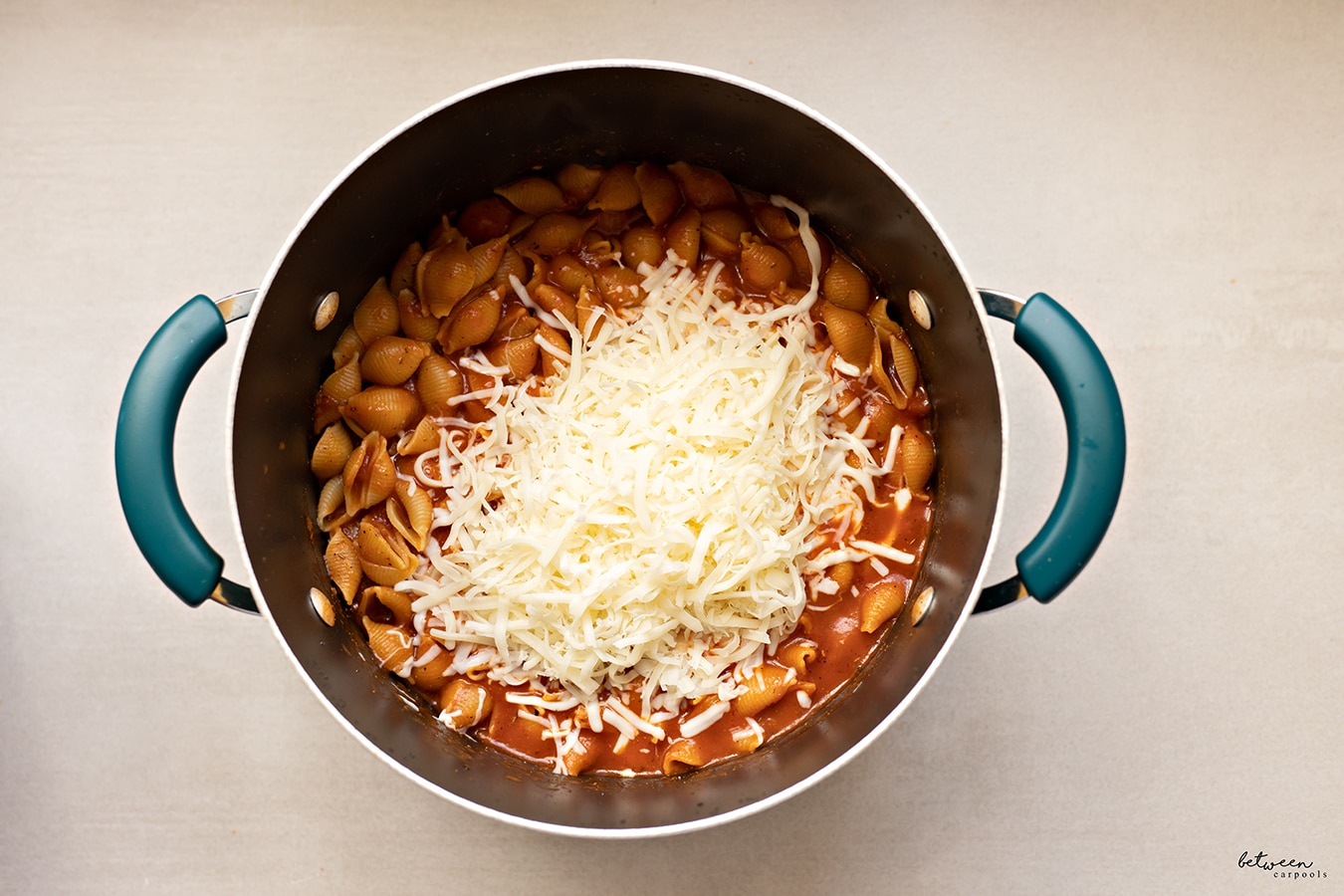 Almost ready…get it nice and cheesy…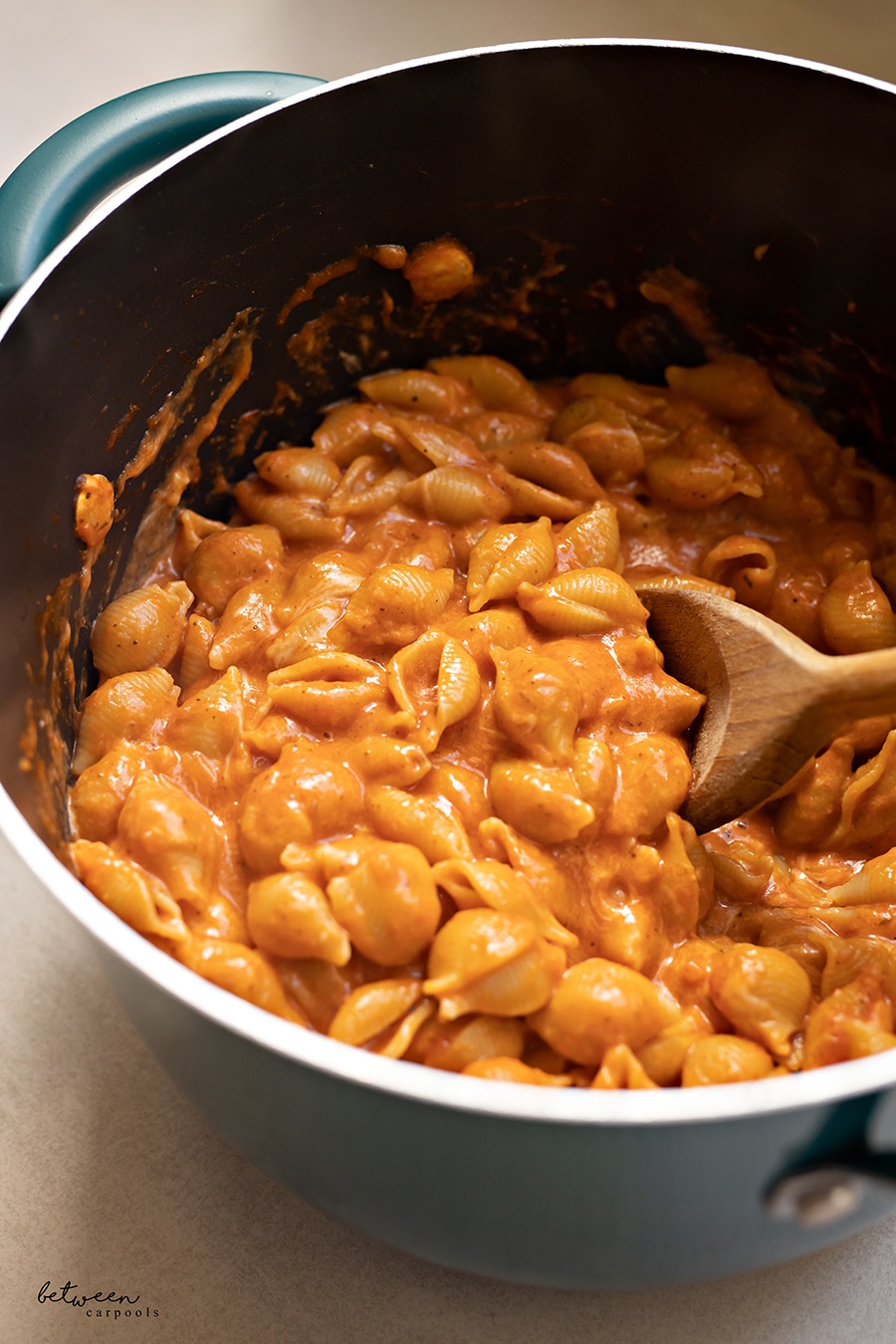 And we're done.
One thing to be aware of: The only negative to one-pot pastas is that they really need to be served fresh. Since you aren't tossing out the water (which contains lots of starch), the pasta will start sticking together if it sits around.

Pizza Pasta
Ingredients
1 lb medium shells (or any medium size shape)
2 tablespoons oil
2 garlic cloves, crushed
6 oz tomato paste
1 cup marinara sauce
5 cups water
2 teaspoons Italian seasoning
1 teaspoon salt
1 teaspoon garlic powder
2 cups shredded mozzarella cheese
Instructions
Heat oil in a large saucepan. Add garlic and cook for a few seconds, until fragrant. Add tomato paste and stir to combine.
Add marinara sauce, water, and seasoning. Bring to a boil. Add pasta. Cover and lower heat. Cook for 12-13 minutes, stirring 3-4 times.
Stir in cheese. Mix and remove from heat. Taste and adjust seasoning if needed. Serve fresh.