Our 9×13 Lotus Blondies are transformed simply by changing the serving dish.
Come Yom Tov, you might not want to serve most desserts in a 9×13. But you still want them to be easy!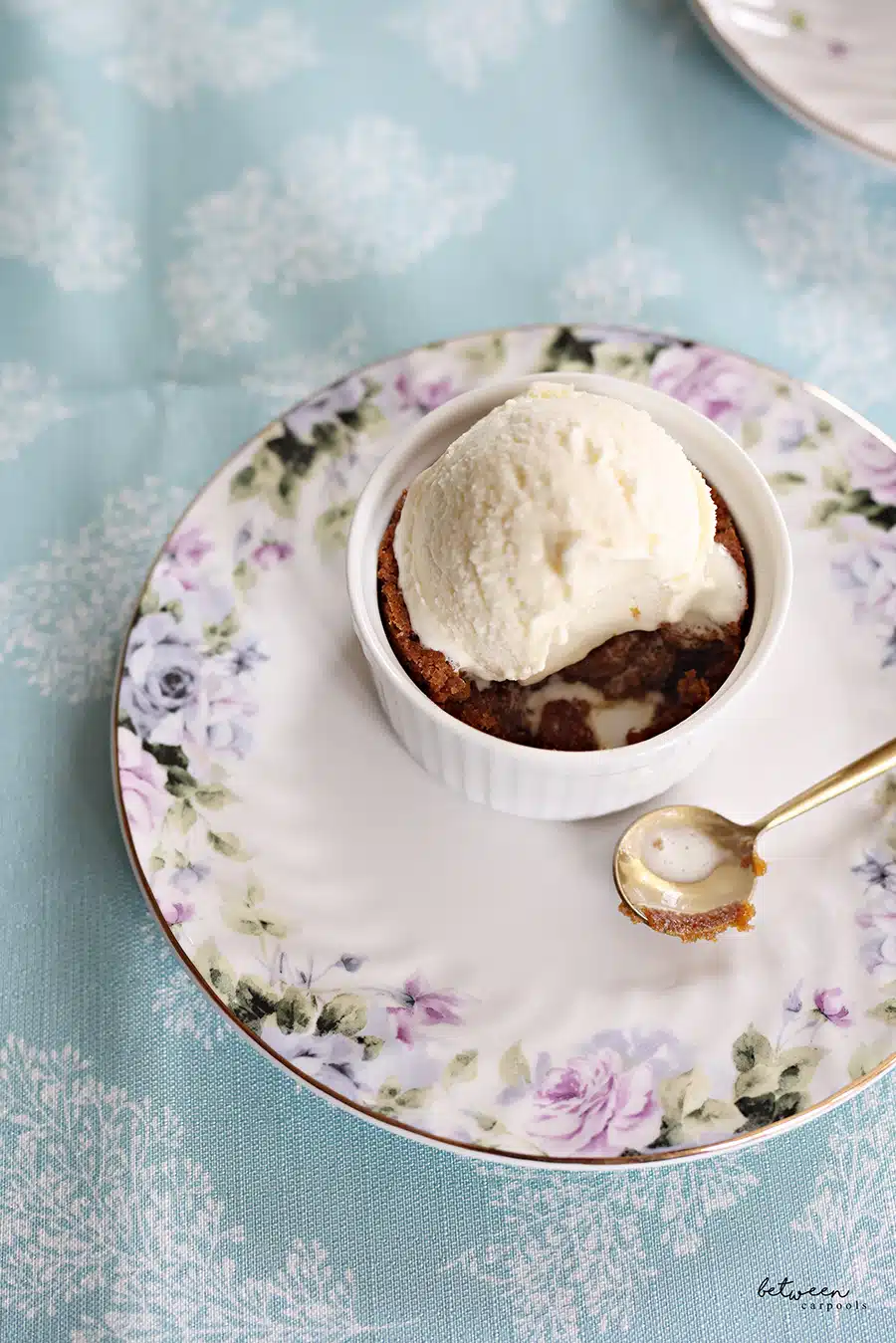 You don't need new recipes. All you need is a new serving dish. Mix any 9×13 in a bowl, add it to a pretty round pan, and wa-la! You have a beautifully presented dessert. No one will realize that you didn't take out the mixer. (P.S. If you love this tablecloth, it's from Loom and Table.)
But today we're going to share a different hack. You can technically do this with any 9×13 recipe, but I do it using the batter for these Lotus Blondies which are also featured in Dinner Done. And you can do this now for Yom Tov!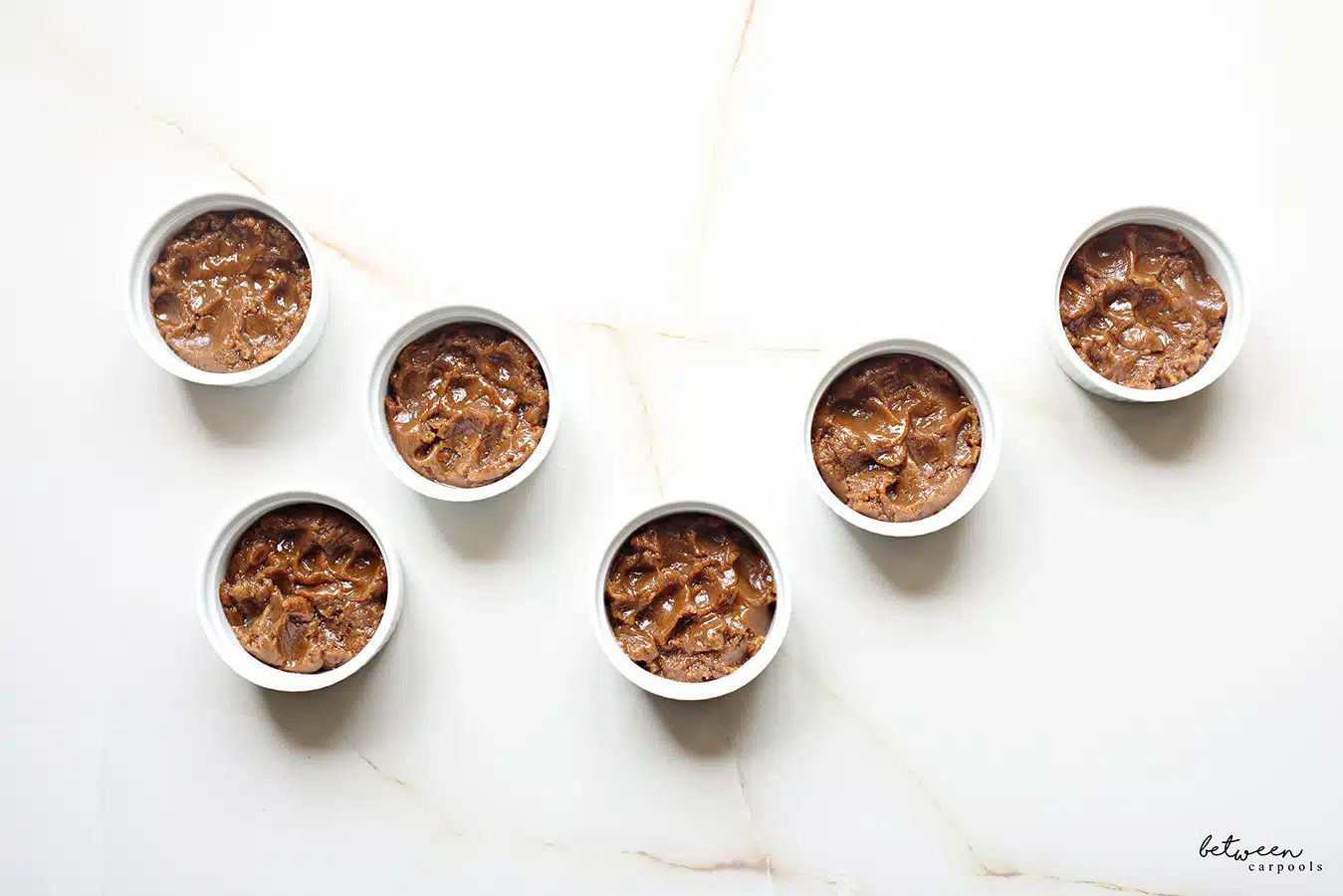 Simply make the batter and add it to ramekins. The batter is thick, so it won't lie flat. Then freeze! Forget about your Lotus cakes until Yom Tov. Then pop them in the oven during your Succos meal and bring them HOT to the table for dessert,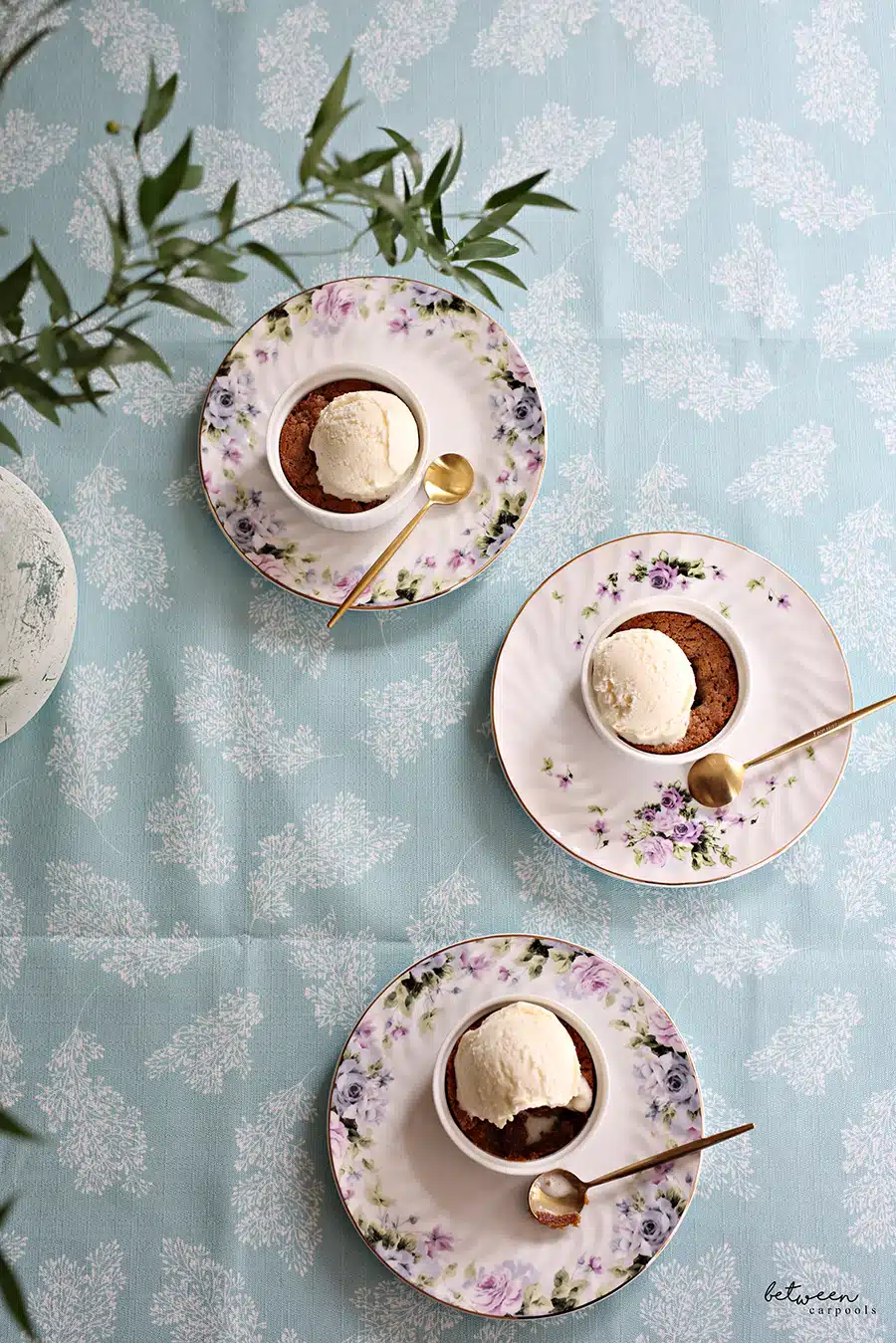 Serve on their own, or top with ice cream and/or fruit.
FOR EXCLUSIVE CONTENT AND A PEEK BEHIND THE SCENES, MAKE SURE TO JOIN OUR WHATSAPP STATUS HERE.