These challah rolls look great and they're easy to make once you get the technique down.
Three of us (Esti, Renee, and Leah) spent a good time figuring out how to braid a one strand challah roll. But once we got it, we had so much fun braiding and we think you will all love making these. 
They're great for a simcha, party, and any seudah you are preparing (think sheva brachos, Purim seudah…)
Use your favorite challah recipe or see our extensive challah section here.
Here is how we made 'em!
Start by rolling a strand 16 inch long. You want the strand to be as even as possible.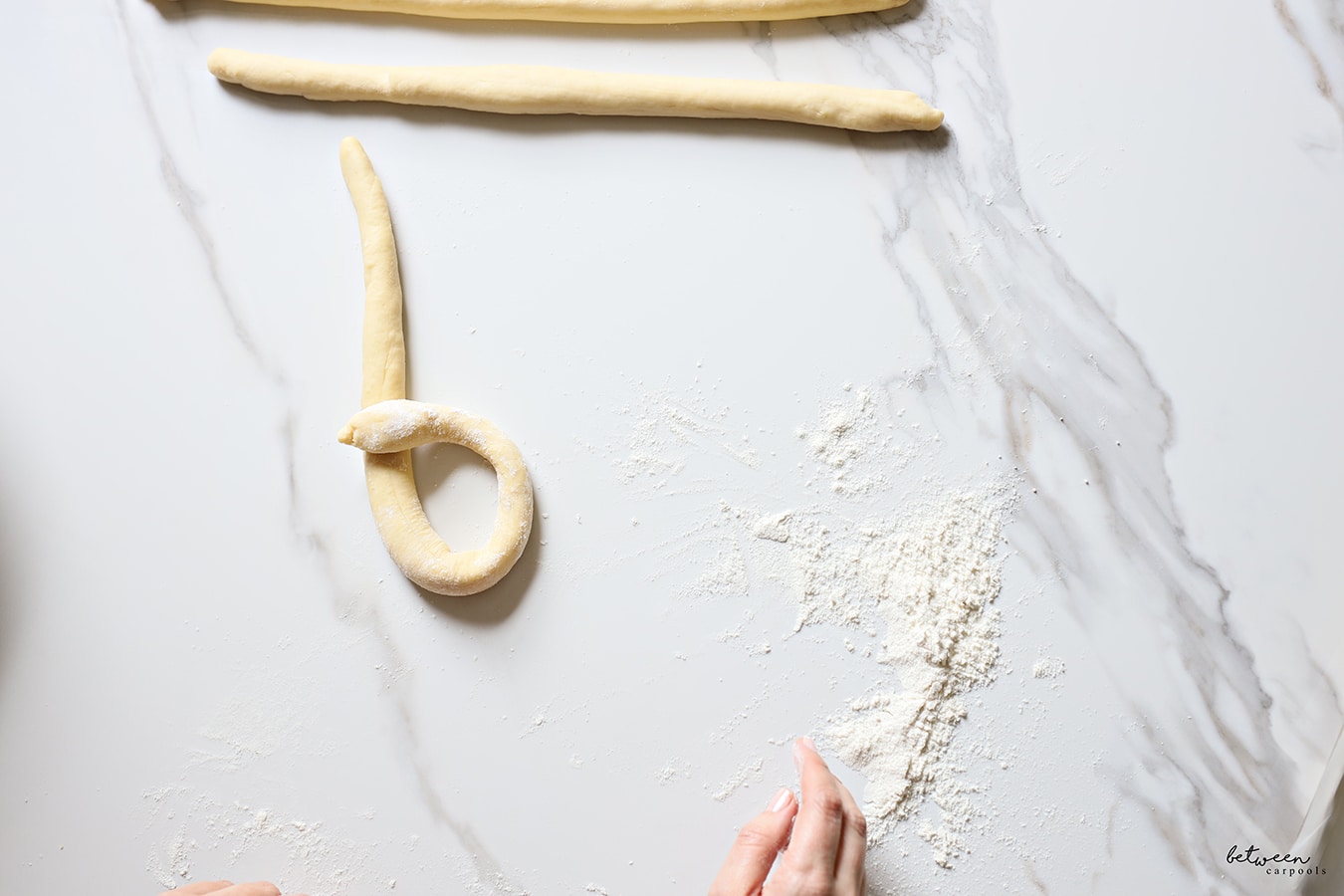 Move the bottom part of the strand over the top to form a 6.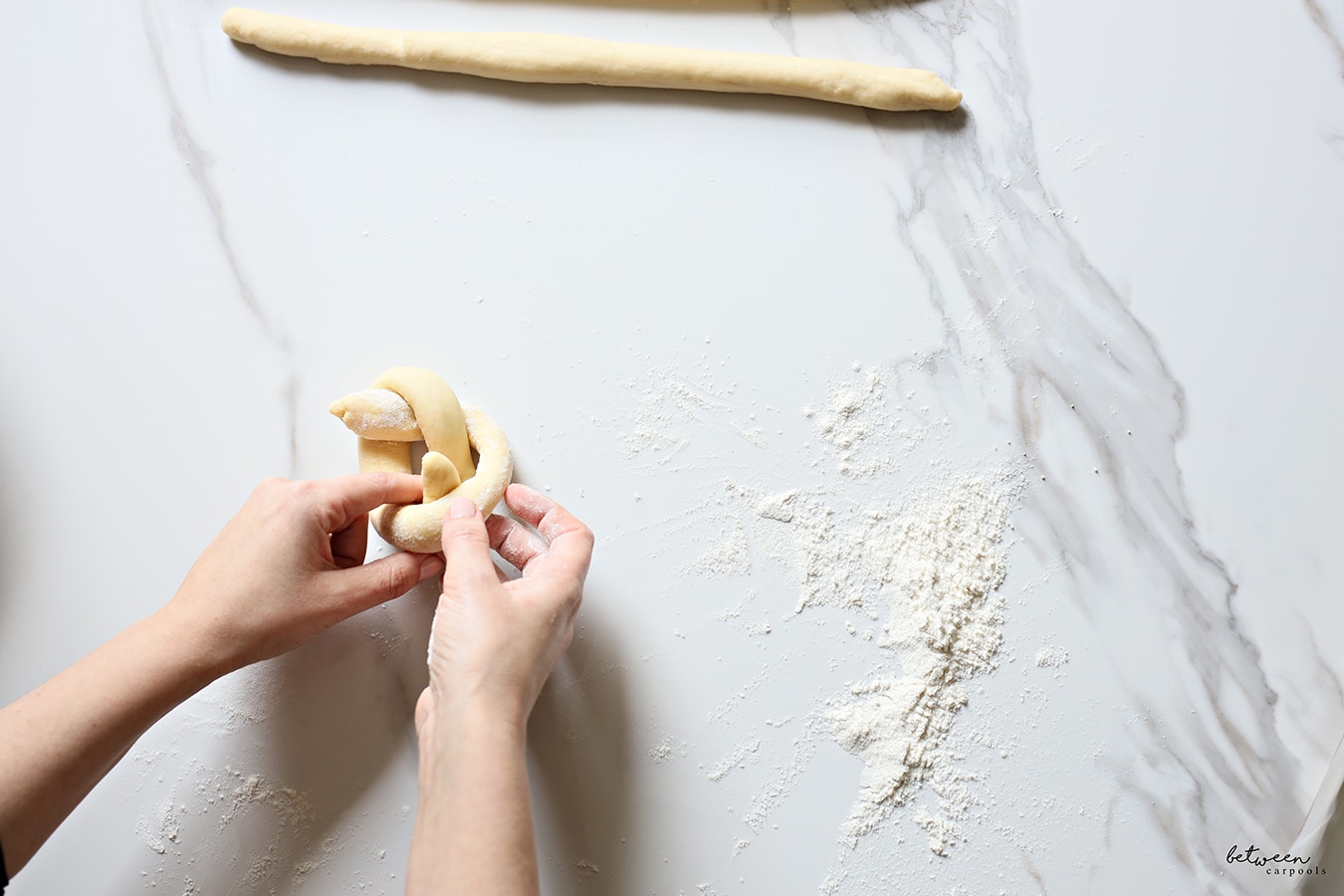 Pull the top over into the round part of the six.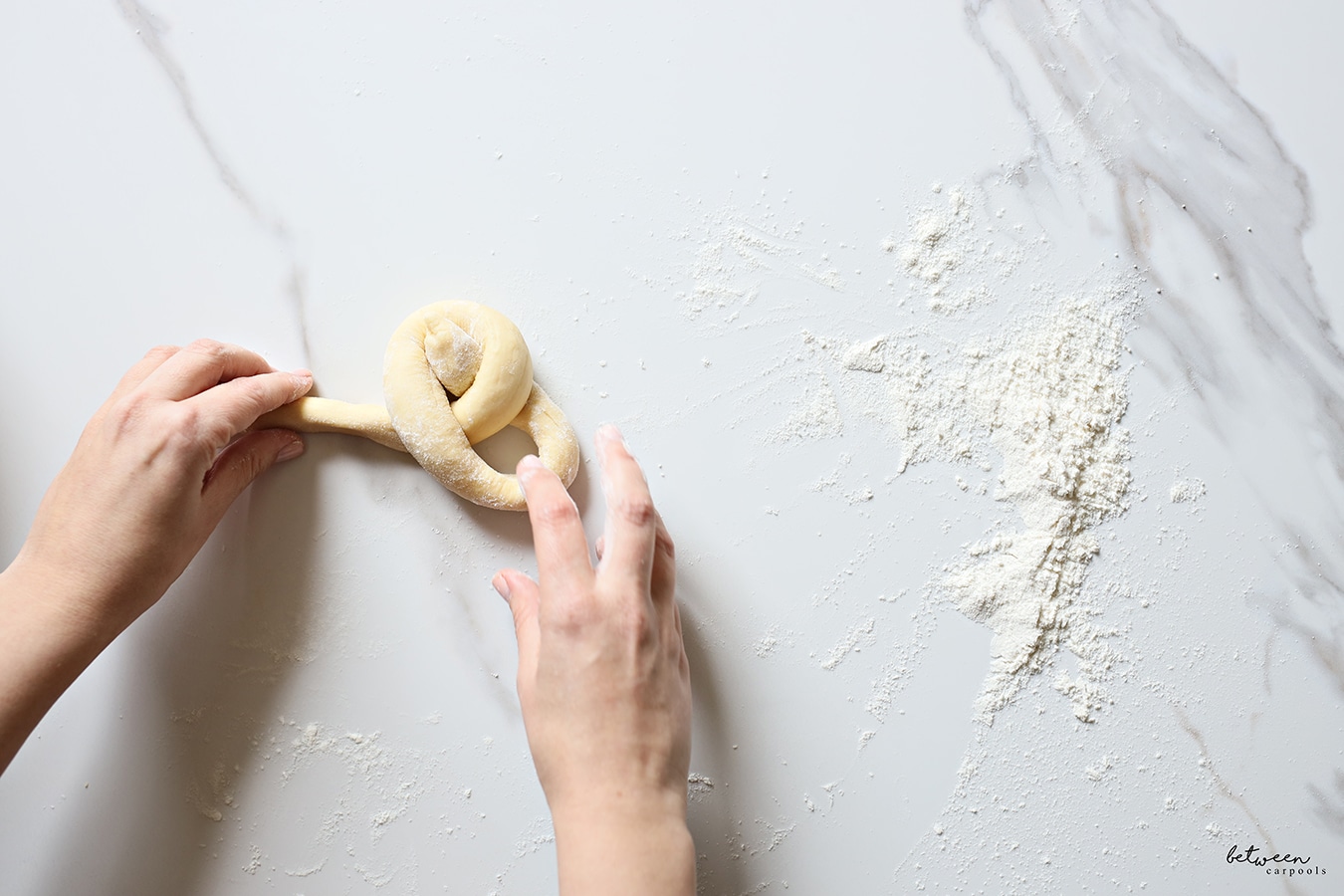 Pull the strand all the way out.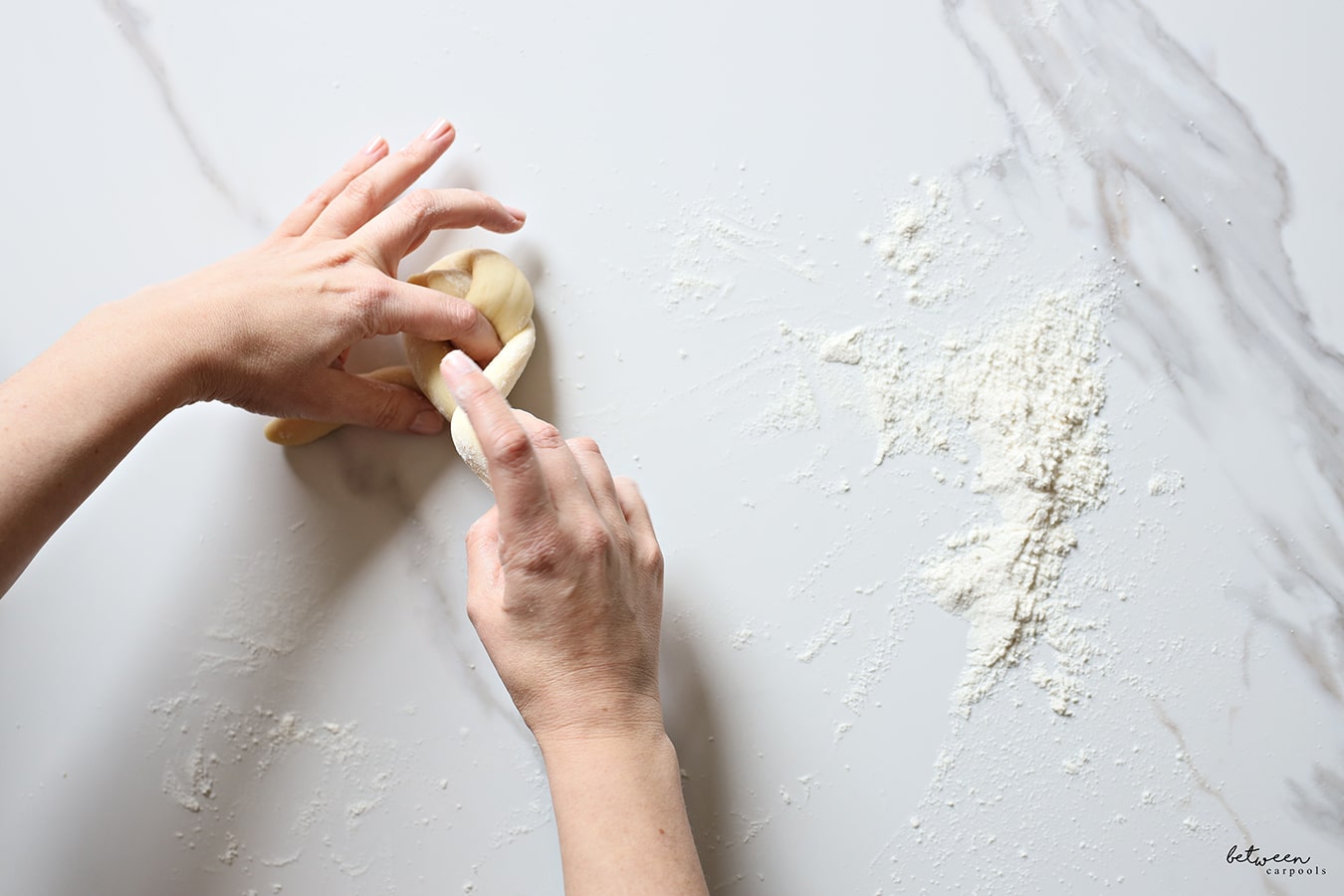 Twist the bottom loop into an eight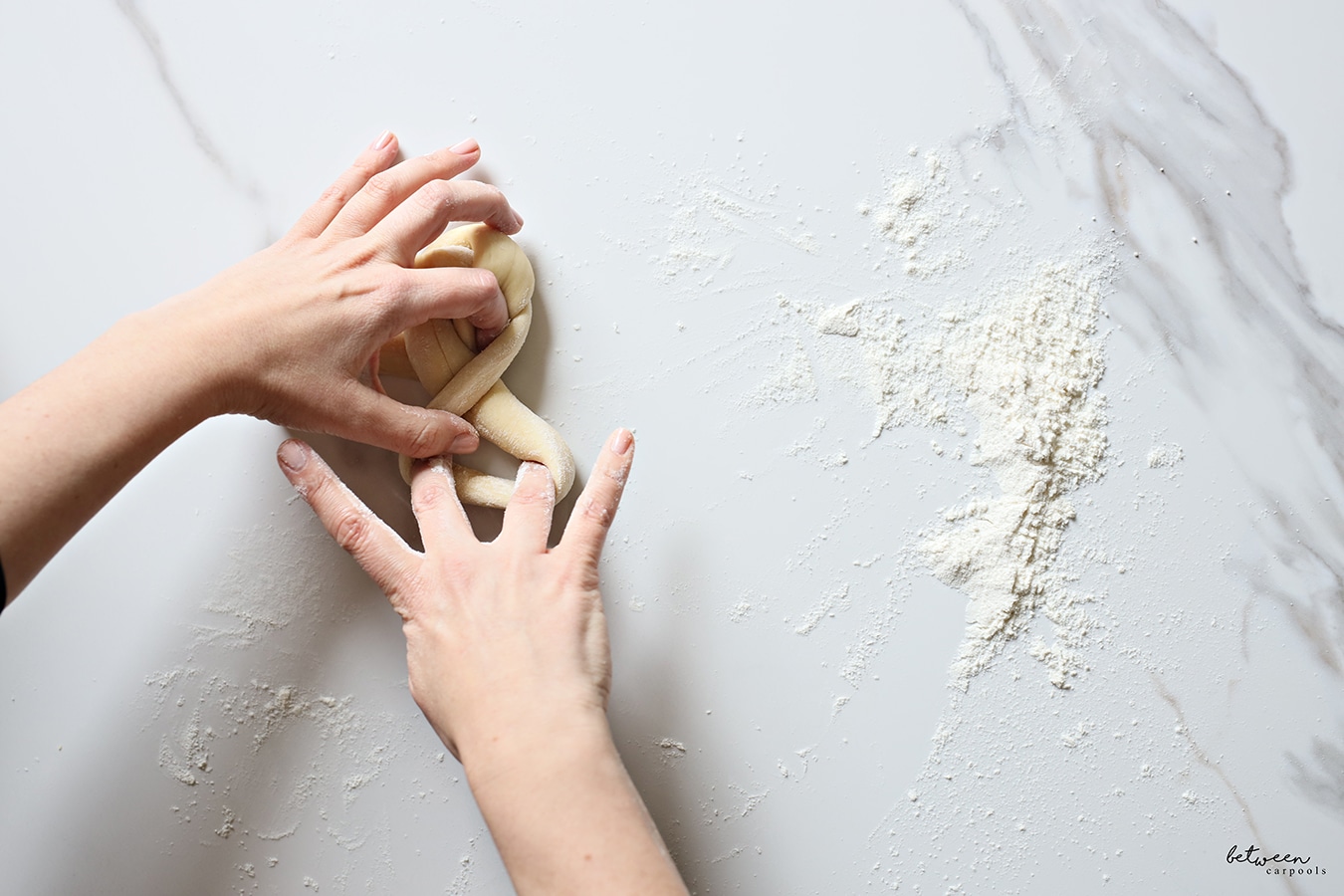 Here you can see how we're holding the eight into place.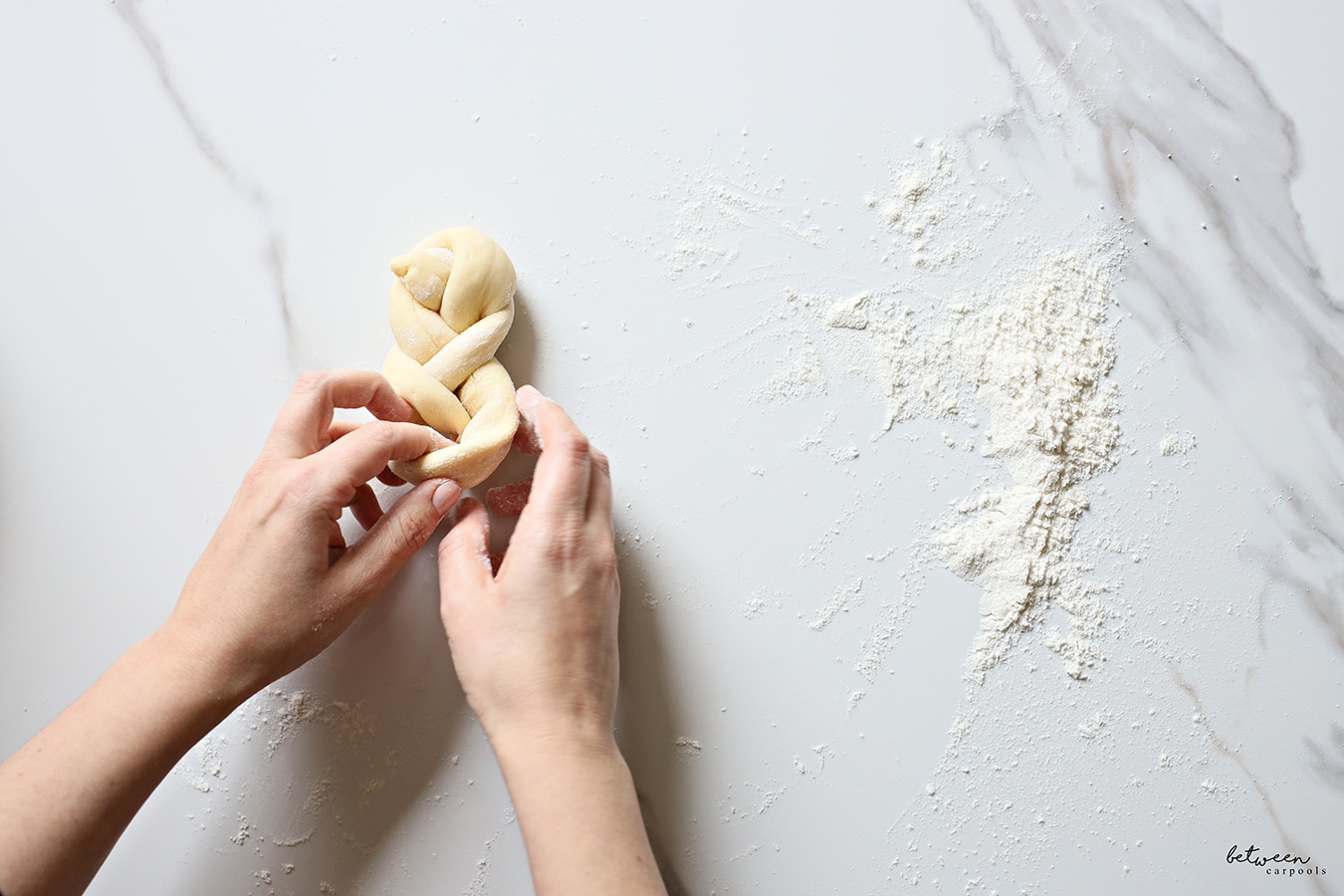 Place the hanging strip into the bottom part of the eight.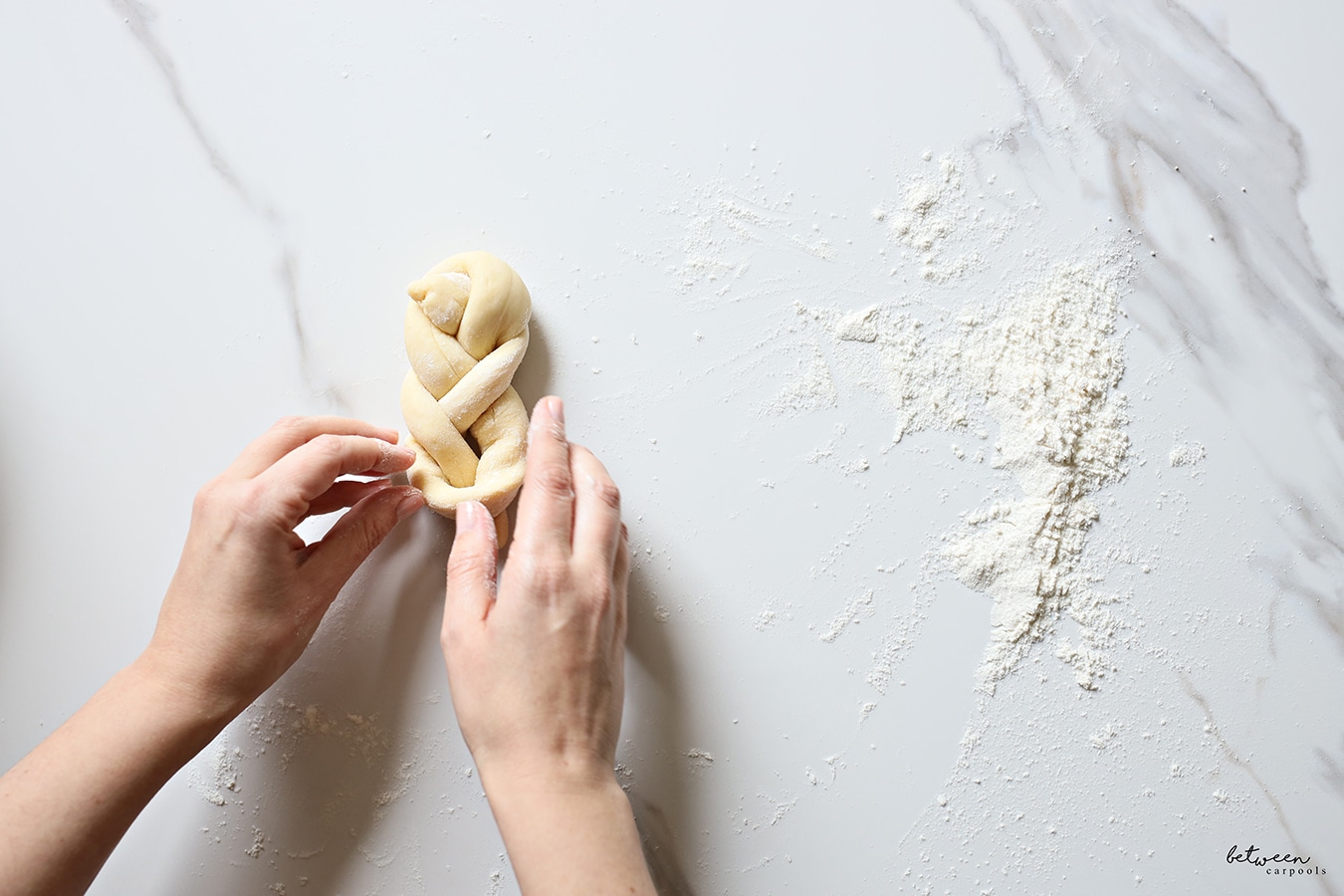 Adjust the braid so it's all even.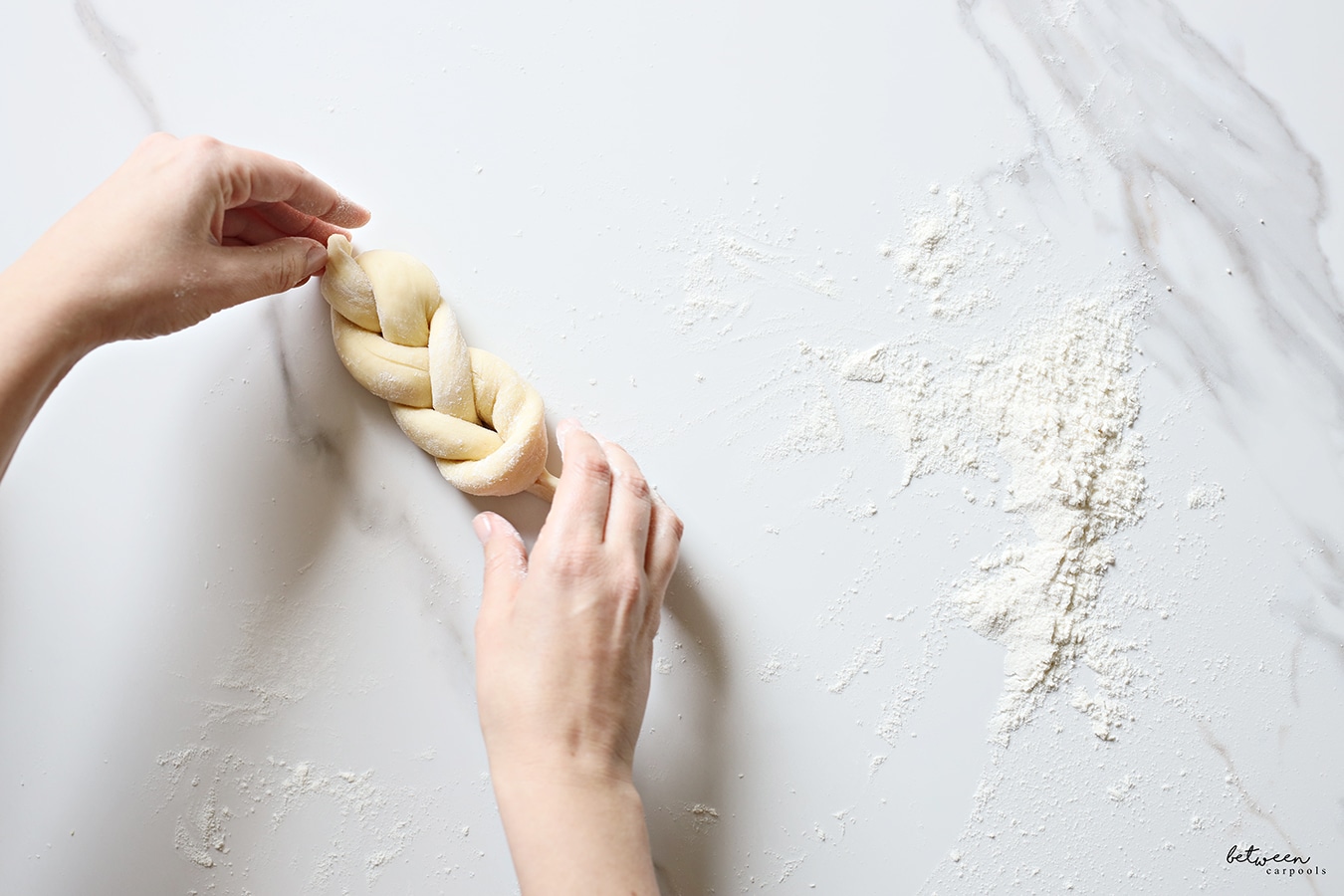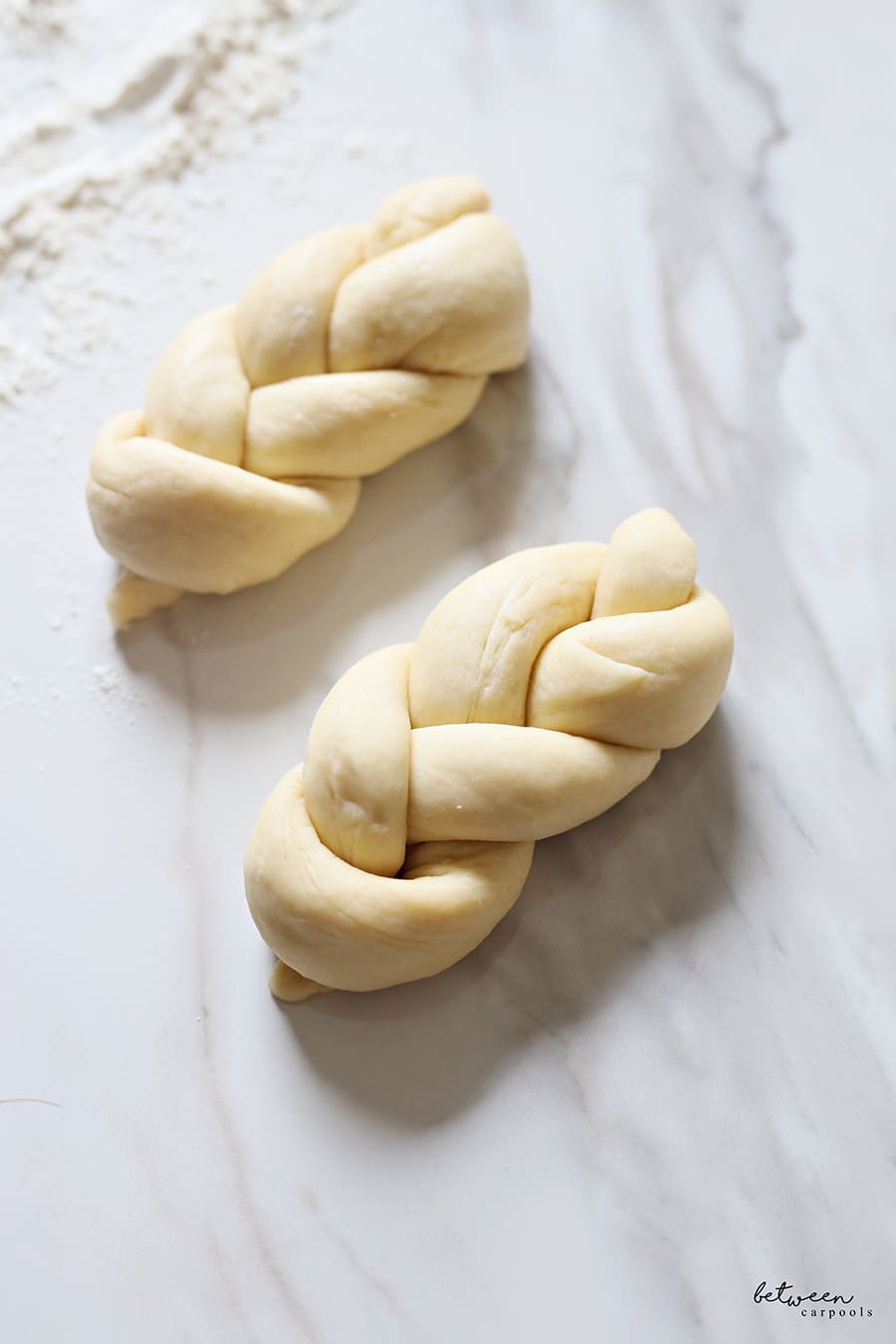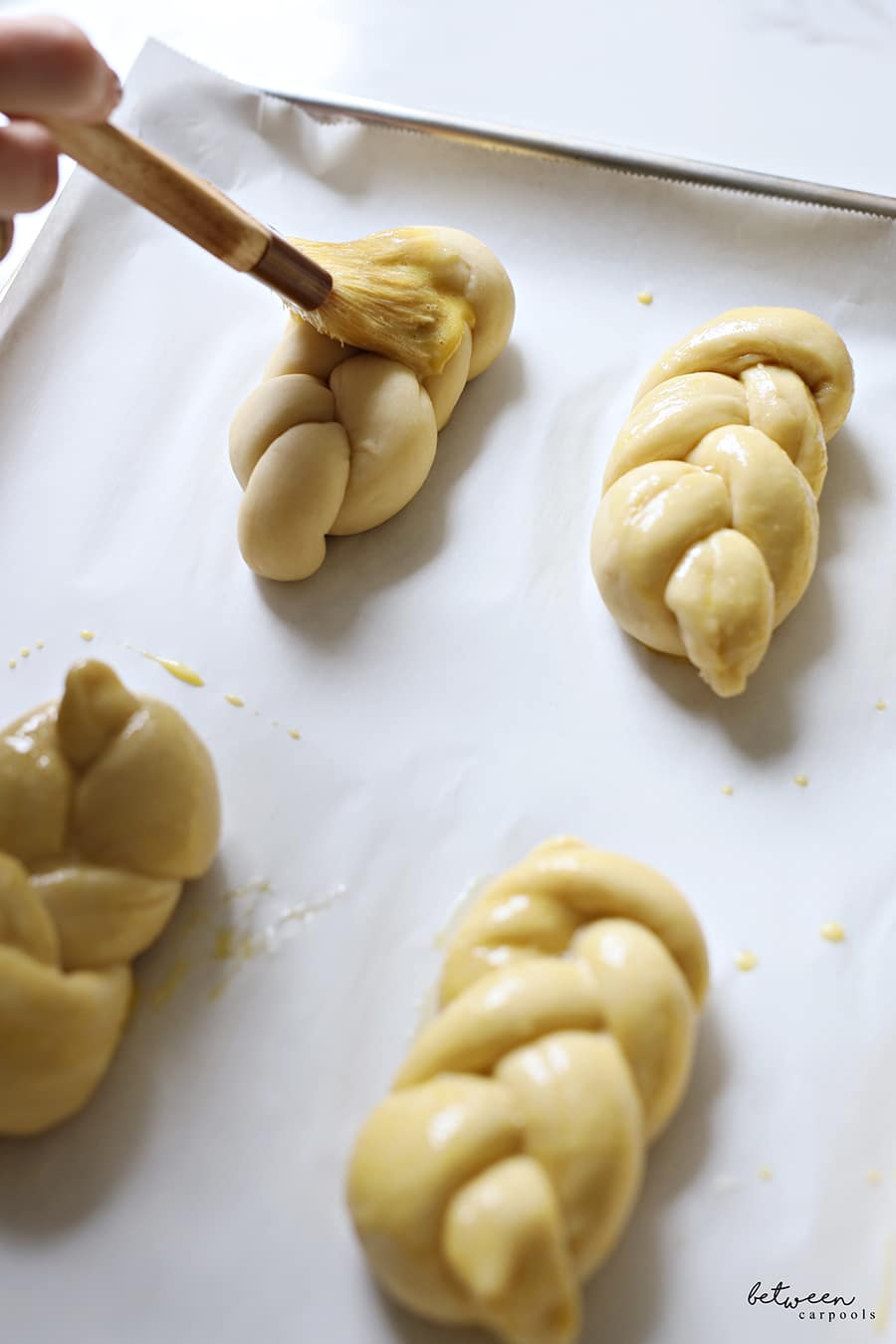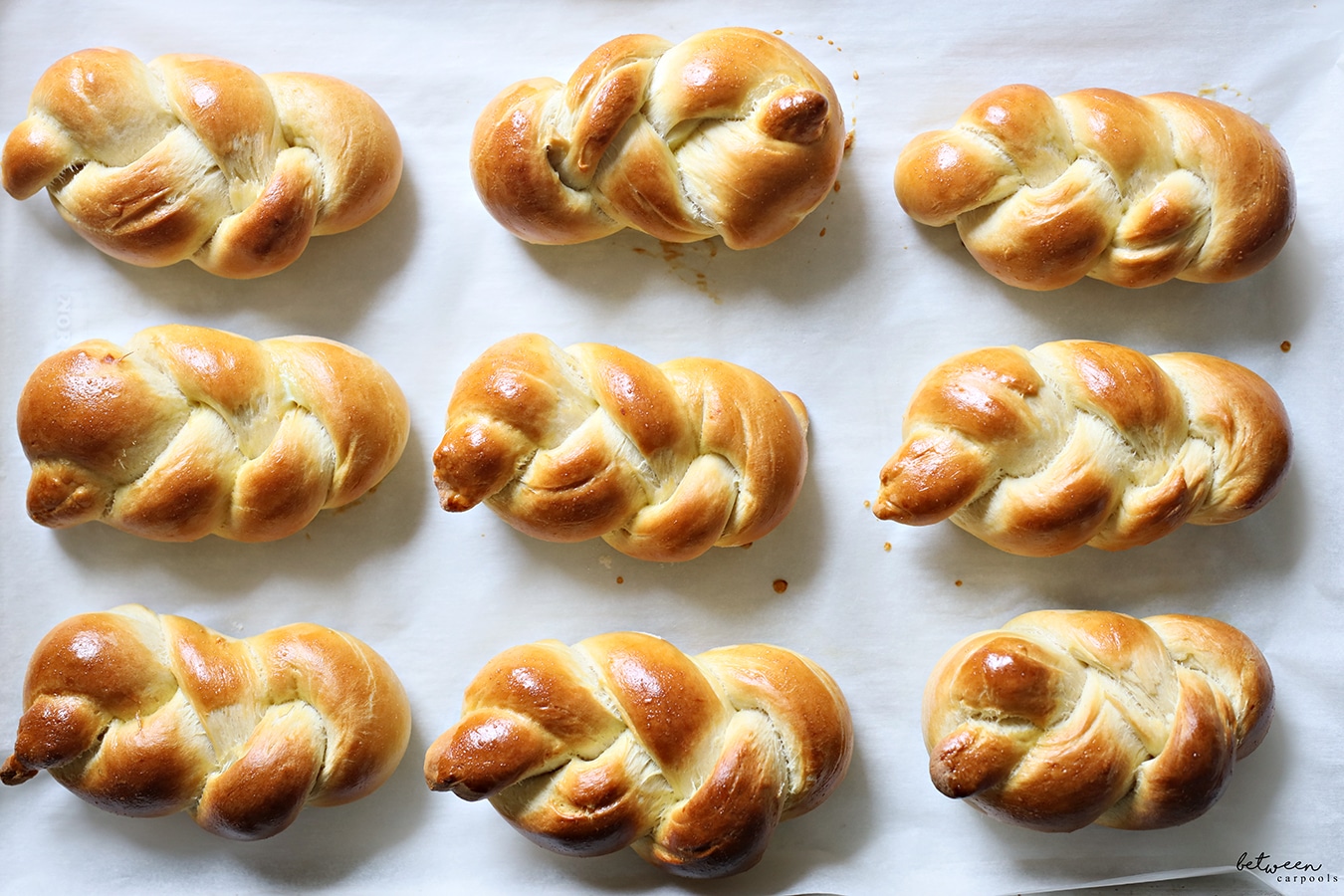 All done!