Your urn will be clean, shiny, and look like new in one easy step.
You know how there are some things that lose their shininess and newness and you just resign yourself to the fact that it's how the world works? Well, here's one simple way to restore the glow to one simple thing in your life. Your urn.

Yeah, not so glamorous, but it's still nice to have it look new again. And it only takes seconds of your time.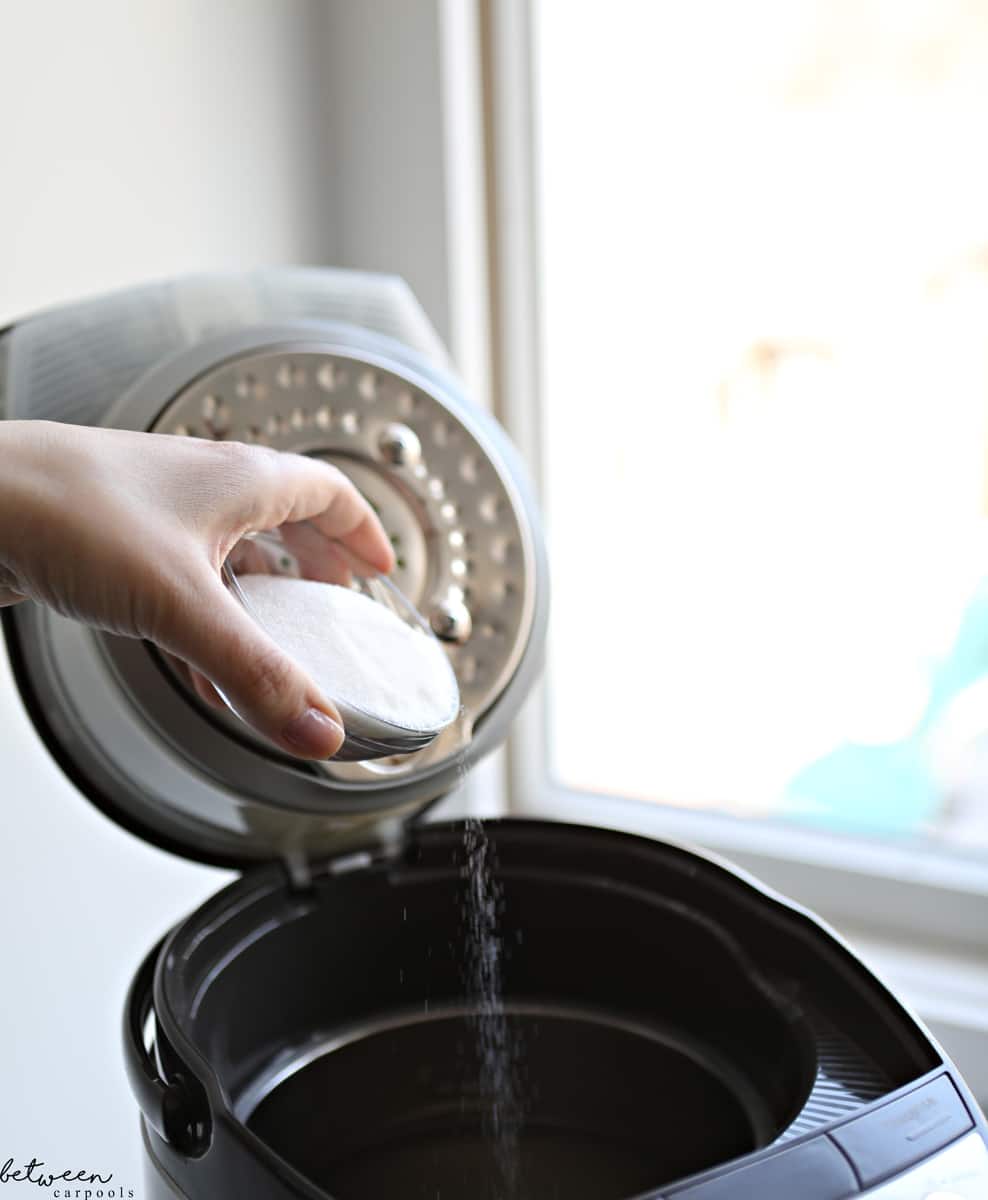 All you need is some sour salt aka citric acid. Pour in about a third of a cup in, fill with water and bring to a boil. You can literally watch the mineral deposits peel away from the sides on their own. Empty after about half an hour and voila! Sparkly! Just run a batch of clean water through the urn when you're done or you might have some funny tasting tea, like one of the BCP husbands may or may not have had.