Or knockerlach, as we call them. Add this tomato soup to your dinner menu.
My sister-in-law Devorah has been making soup for dinners for as long as I know her. When I first got married, soup wasn't something I would make often. I definitely made chicken soup every week, but during the week, soup was rarely on the dinner menu. Flash forward quite a few years and I realized my kids really like chicken soup so much that I started making a variety of soups during the week. After a bit of trial and error, we decided on our favorites. This recipe from Devorah is comfort classic at its best. For those picky eaters, I convinced them that it's practically just like eating pizza sauce (it really is!). Paired up with some knockerlach they can't get enough.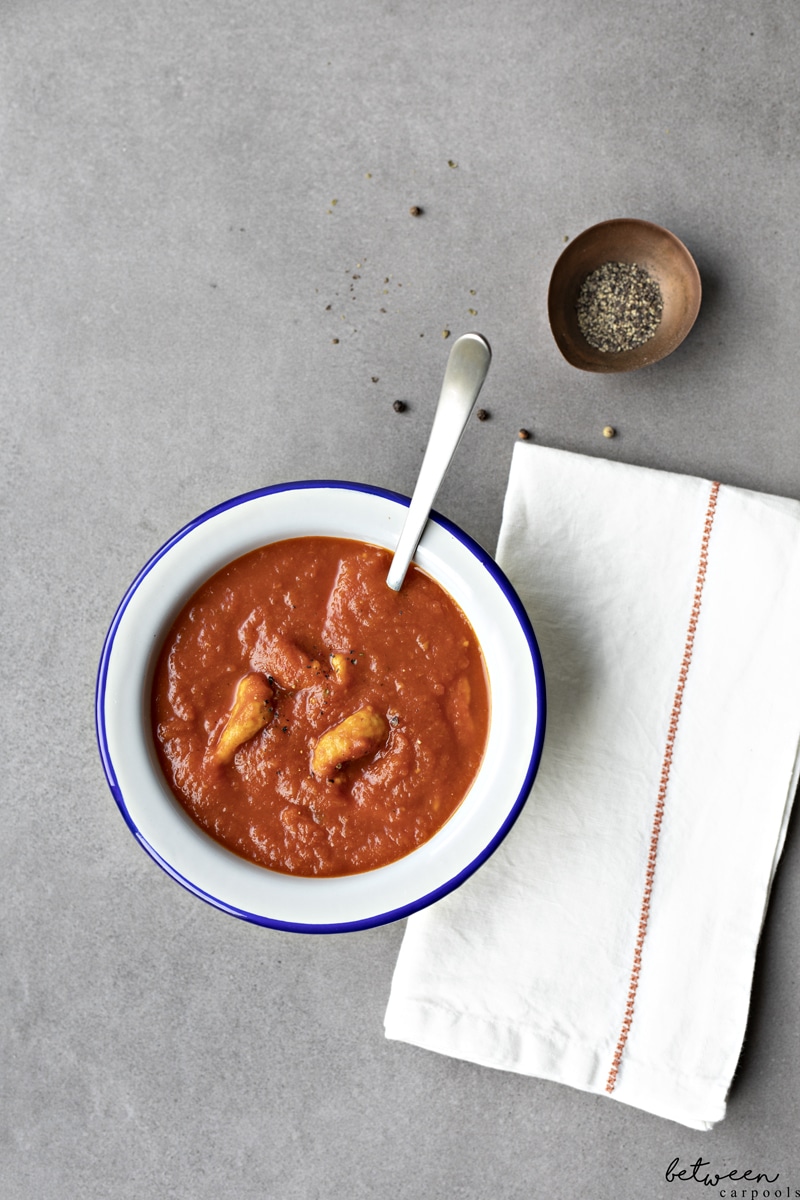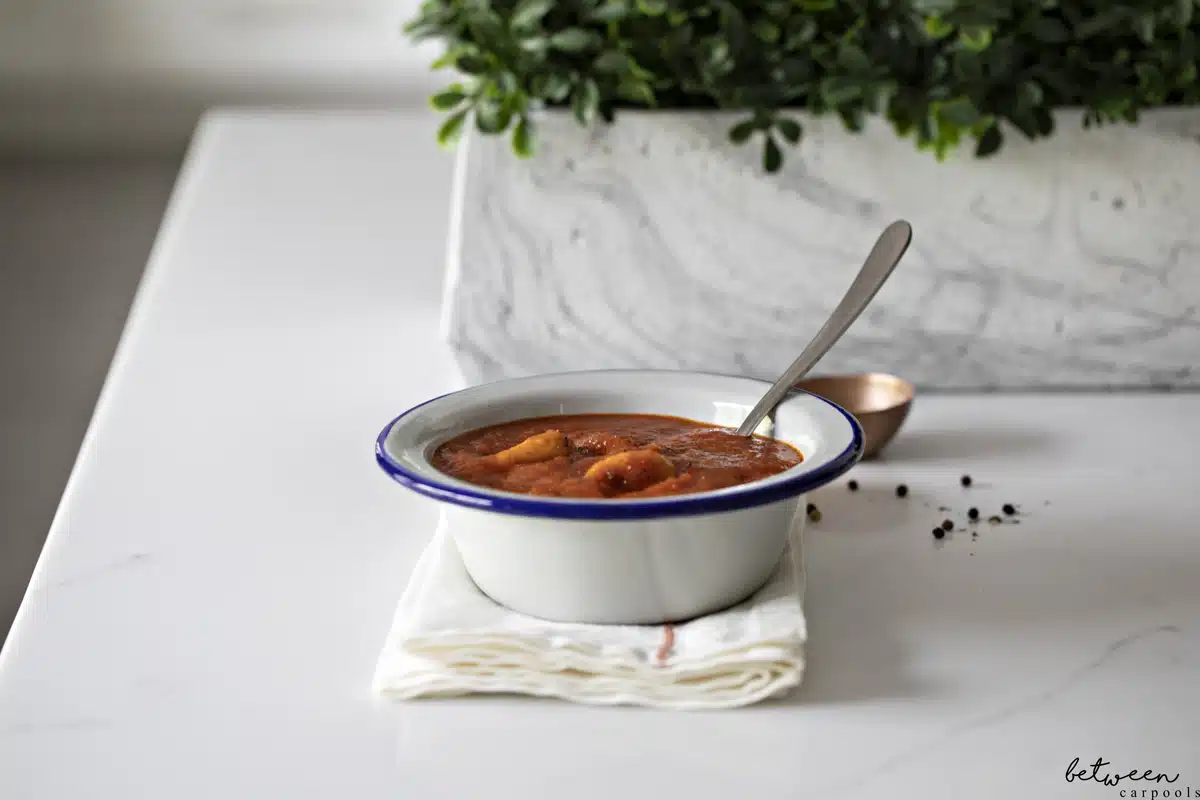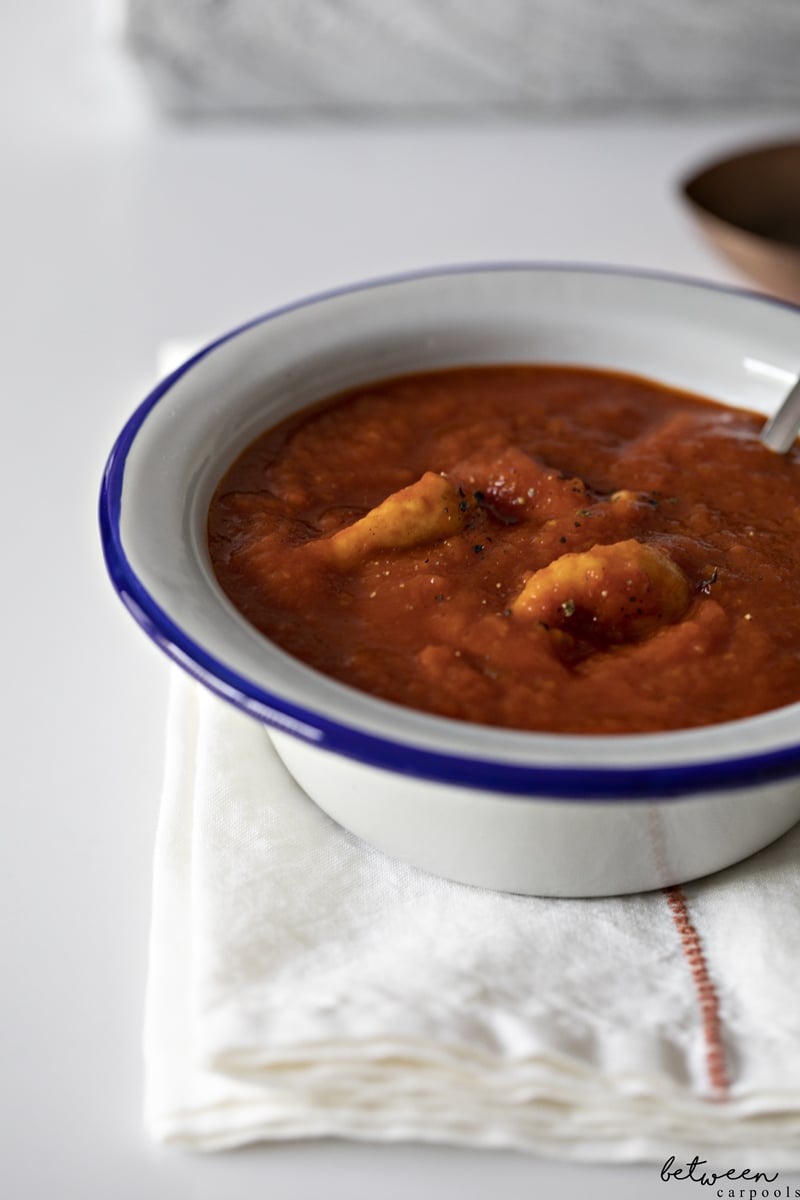 Tomato Soup
Ingredients
Tomato Soup:
2-3 tablespoons oil
3 onions, peeled and diced
5 large tomatoes, peeled and diced
2 (15-16 ounce) cans tomato sauce
1 (3 ounce) can tomato paste
3-4 cups water
½ teaspoon salt
1 teaspoon sugar
Dumplings:
3 eggs
1 tablespoon oil
½ -¾ cup flour
½ teaspoon kosher salt
¼ teaspoon black pepper
Instructions
Heat oil in a large soup pot. Add onion and saute until translucent, 5-6 minutes.
Add the peeled tomatoes. Cook until soft. Add tomato sauce and paste. Add 3 cups water and seasoning. Cook for 45 minutes.
Let cool and blend. Taste and adjust seasoning. Add ½- 1 cup water to thin soup if desired.
Bring soup back to a boil. Meanwhile, prepare the dumplings. With a fork, whisk together eggs and oil, salt and pepper. Add ½ cup flour, adding more until you have a thick and runny batter. Don't add too much as you want it to still be runny. Drop teaspoons of batter into the boiling soup. They should drop right out of the teaspoon. Let dumplings cook for a few minutes and serve.