Learn here how easy it is to personalize your printed menu, and how you can easily tie your particular occasion, while dressing up your table. 
Sometimes, you just need that finishing touch. A printed menu can add that polished look to any event. It easily turns your dinner into something more.
After a reader suggested we create a downloadable menu template (yes, download yours below) we started to think how can we take it up a notch, in a way that the same font will work for lots of different occasions. And this is what we came up with.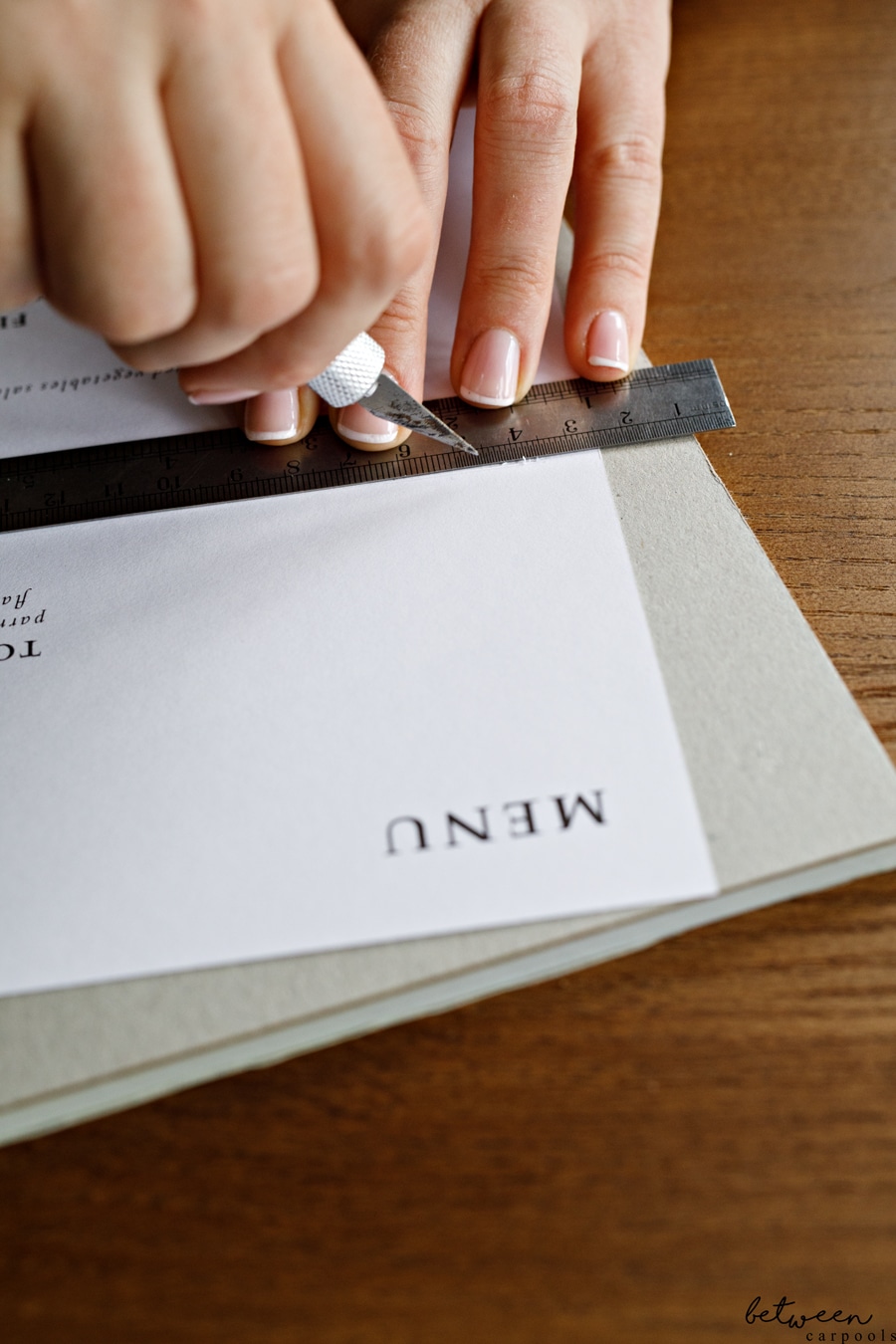 This menu is made with two little lines you can cut through so that you can slide in a decorative element. Use a box cutter (we liked this one) and a ruler to simply cut the prepared lines. 
Now the fun begins: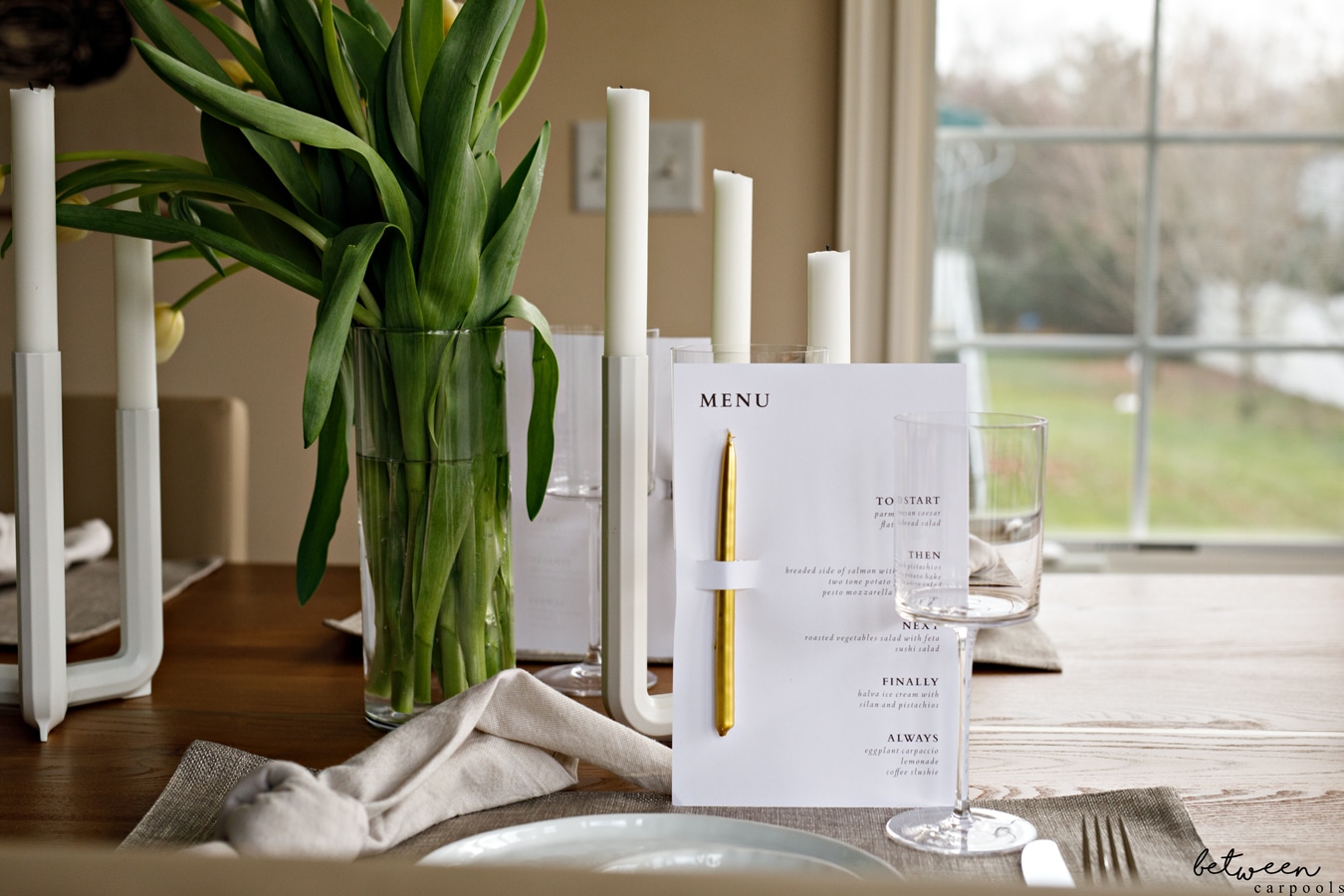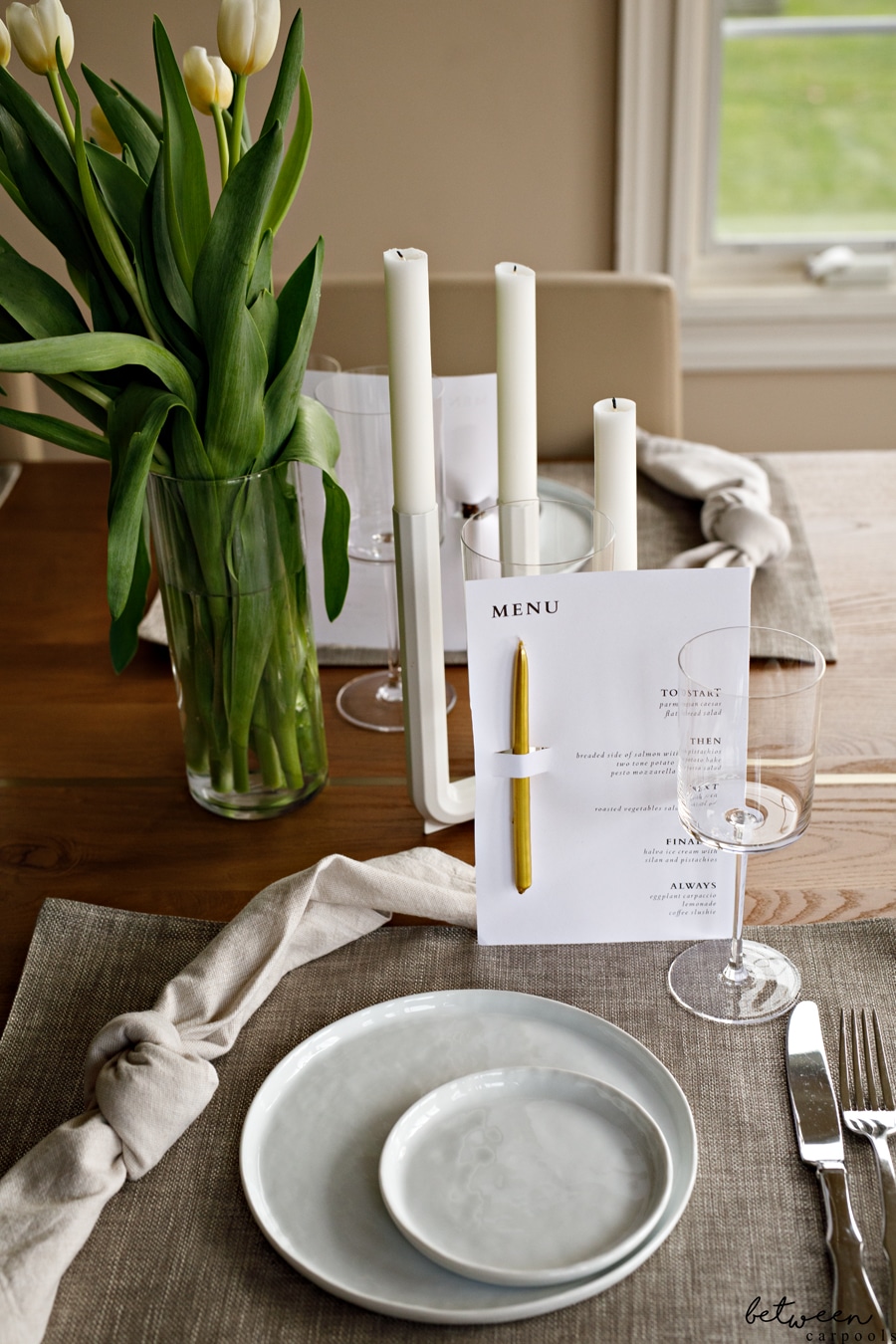 Hosting a Chanukah party? What is more appropriate than a candle? Pick a candle that works with your color scheme to complete the look.
For a few dollars (or shekels), you have uplifted this party look from beautiful to extraordinary. Bonus: This can be prepared way in advance.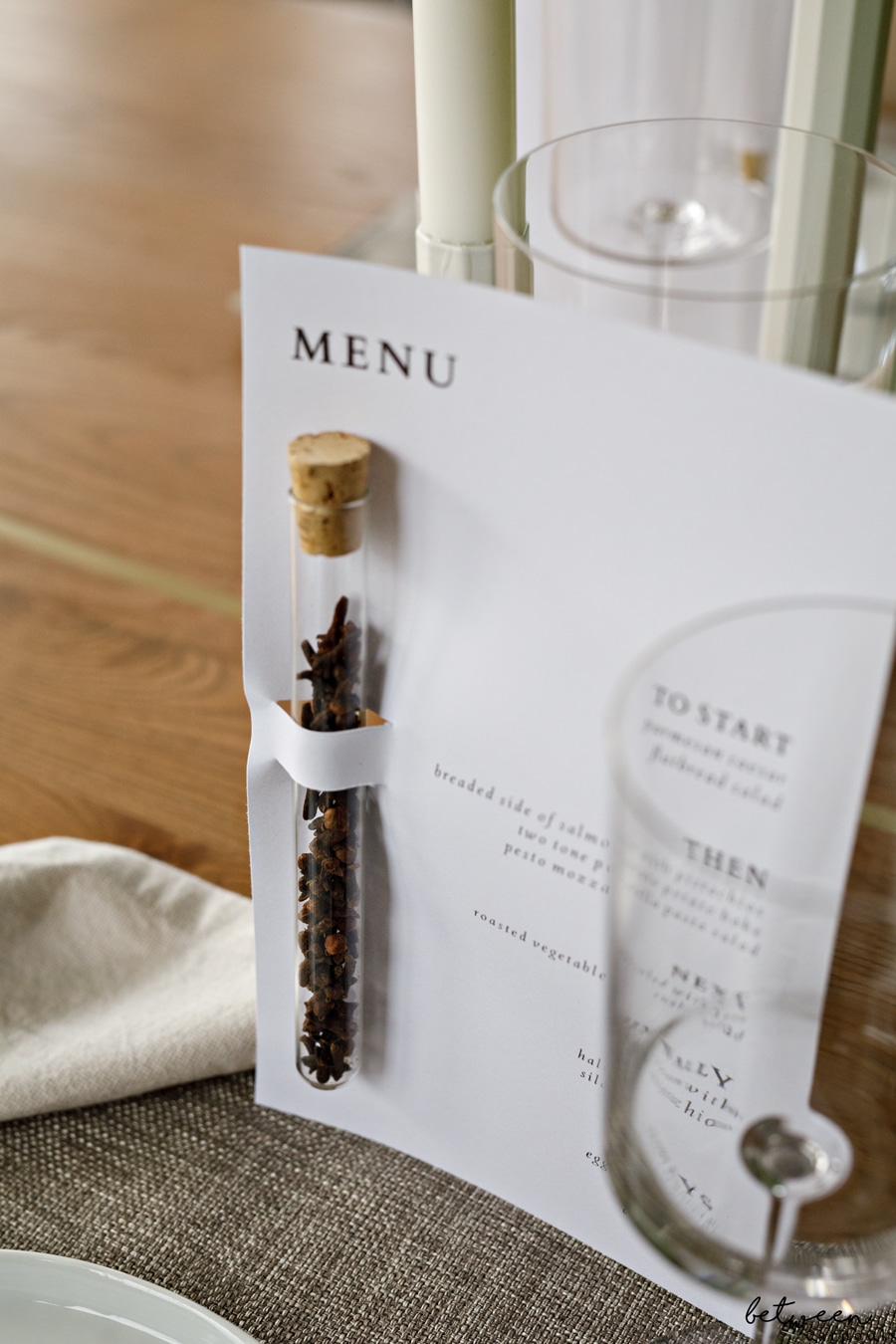 Hosting a melava malka? While it's true, everyone has already heard havdala by the time they arrive at your melava malka dinner, this classy and beautiful look will still be the finishing touch you need to get into the right spirit. All for pennies. Order the vials here, and the cloves here.  Bonus: This can be prepared way in advance.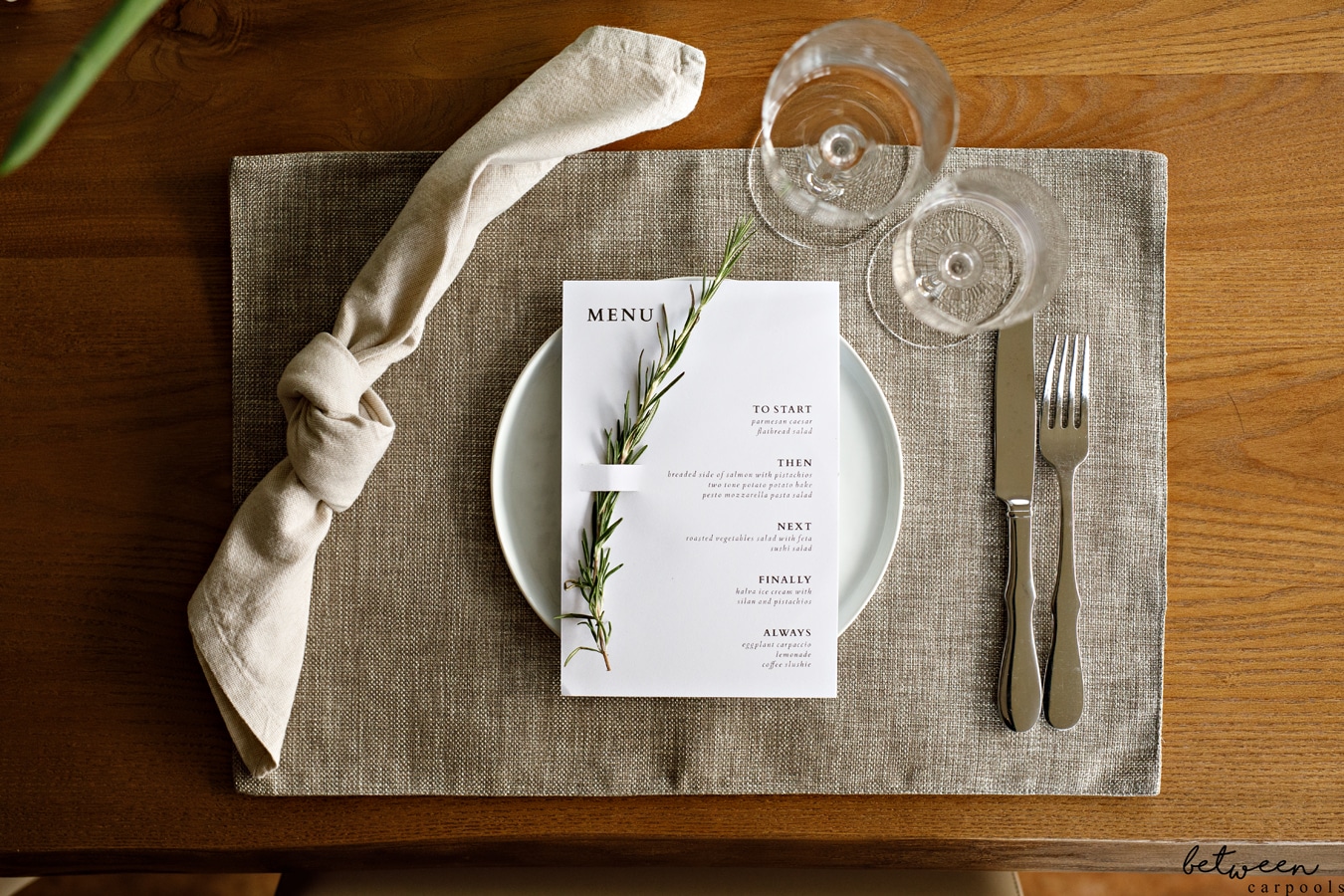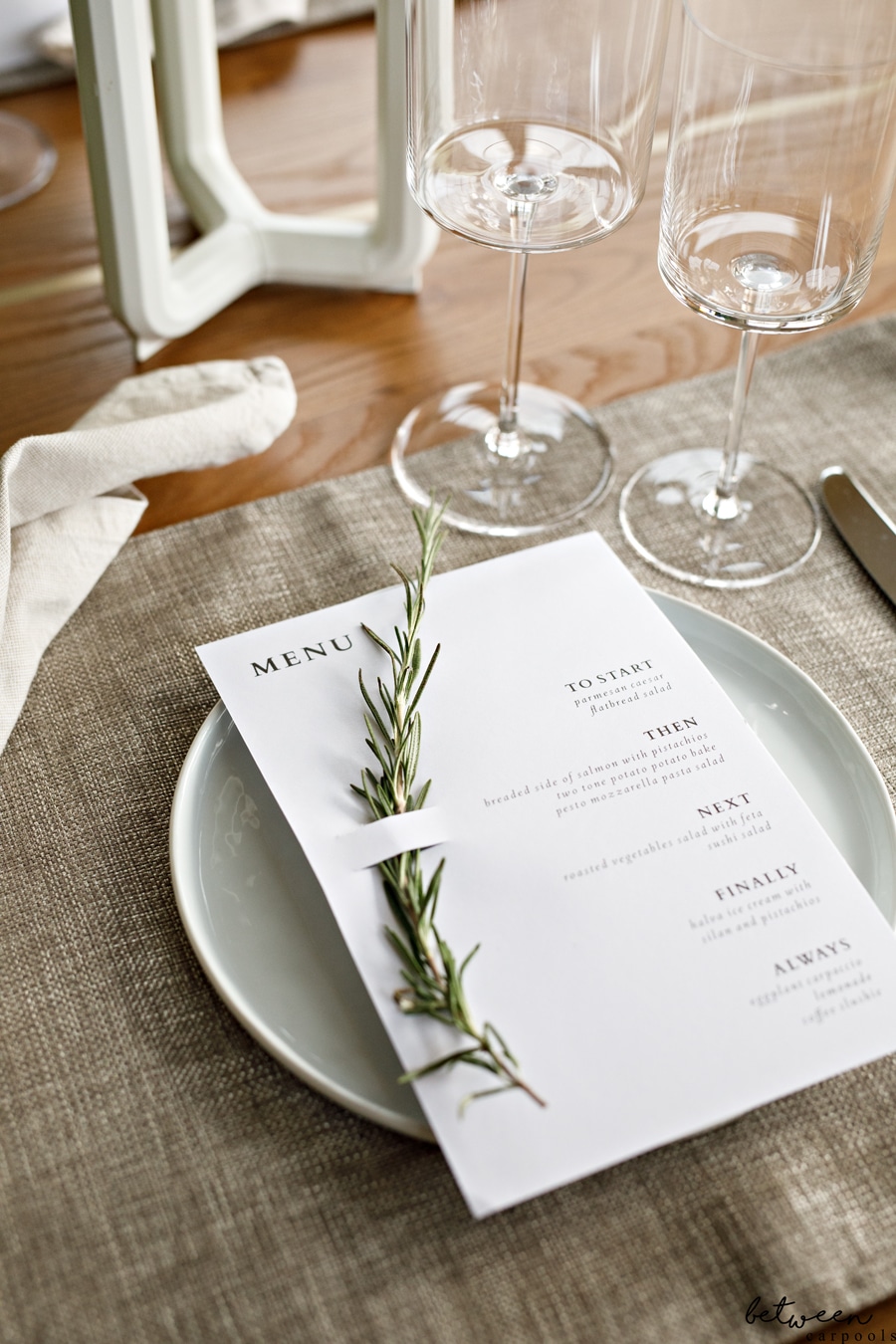 Hosting a dinner or a brunch and want to add a touch of class? Fresh rosemary is inexpensive and always beautiful. Also, it smells wonderful. 

For that Sukkos table…. Guaranteed to wow.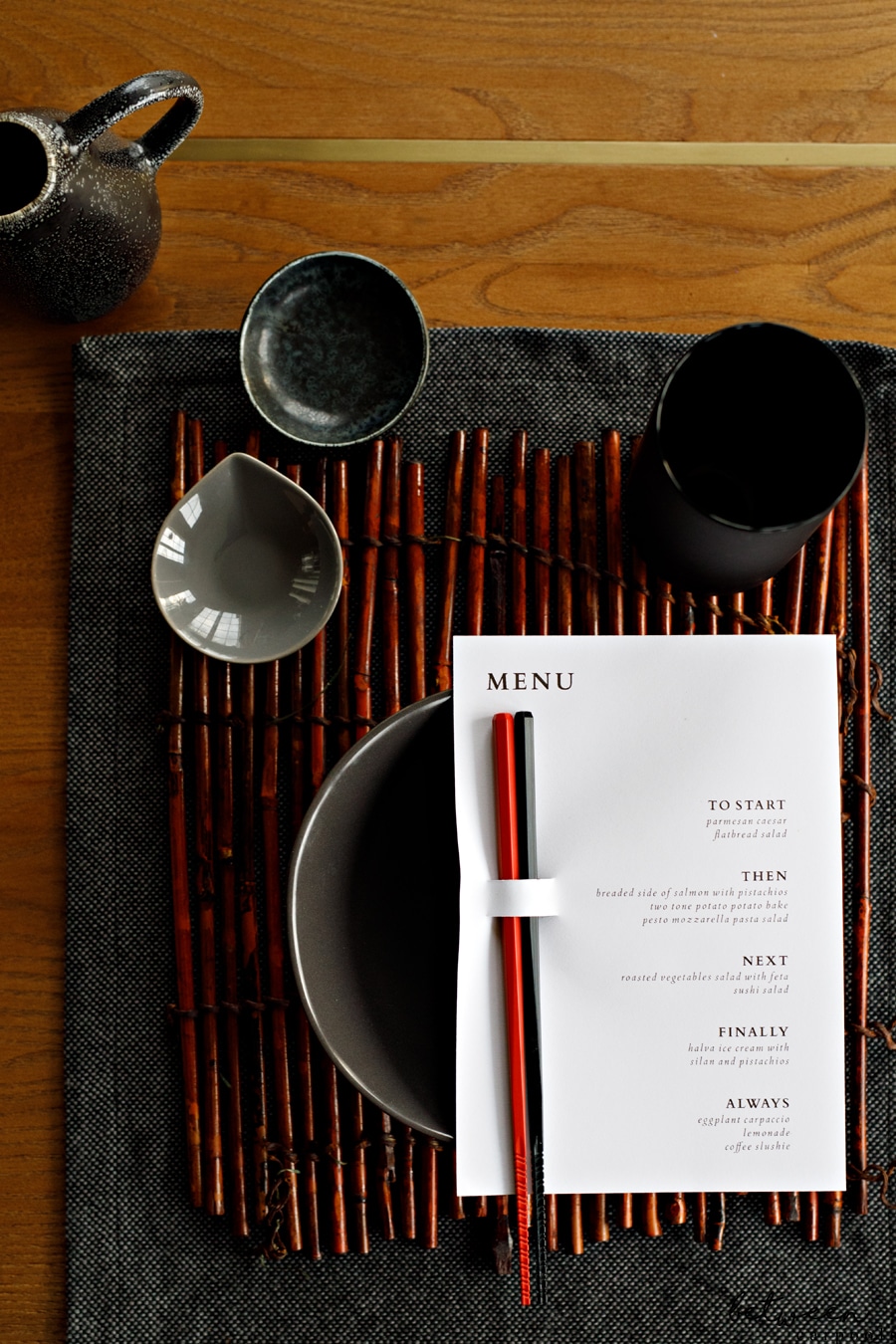 Give your oriental dinner a special touch with the coordinating chopsticks at every seat. 
We found some cool chopsticks for purchase here and here. These black and red ones are really cool as well. Kinda puts us in the mood to host a Chinese-themed party. 
Bonus: This can be prepared way in advance.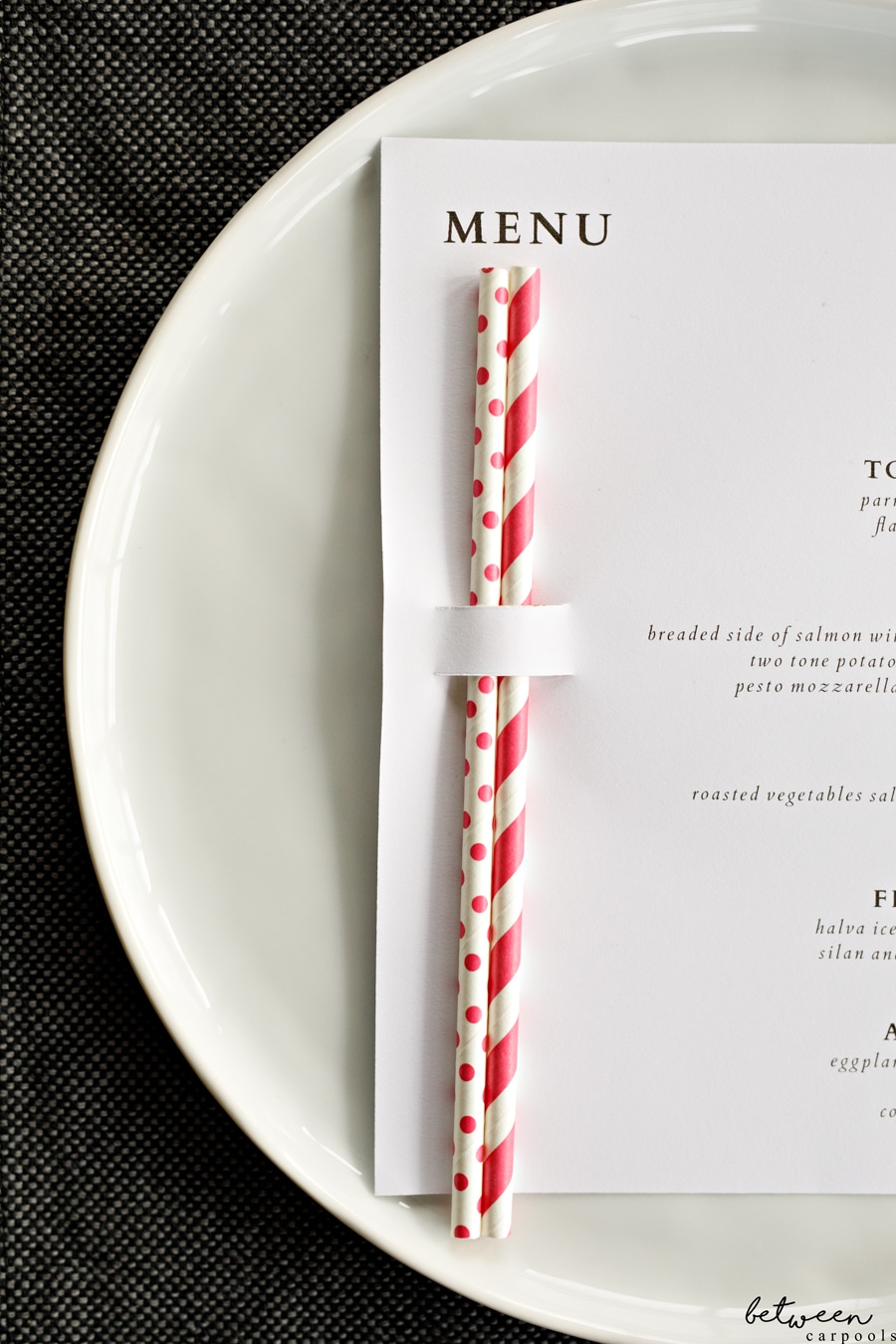 This can work for any birthday: children or adults. Just add some straws that coordinate with the color scheme and you are done. These straws here are super cute.
Bonus: This can be prepared way in advance. 
About the menu itself: 
As you can tell, this menu download is completely customizable. 
Download the Menu Template Here.
But the menu we used is an actual menu, compiled by recipes we have on Between Carpools! It's a menu we felt might work well for a Chanukah evening. 
Here you go! All the links are below so you can actually use our menu and get cooking right away!
TO START
parmesan caesar flatbread salad
THEN 
breaded side of salmon with pistachios 
NEXT 
roasted vegetable salad with feta 
FINALLY 
Halva Ice Cream with Silan and Pistachios 
ALWAYS