There's lots of protein, flavor, and crunch in this chickpea salad. Could you ask for more from your salad?
Do you love salads with lots of filling ingredients? You can prepare the chicken from scratch or use any leftover grilled chicken you have. I like to serve this chickpea salad on Sunday night using leftover chicken from Shabbos, so I have a way to transform the leftovers and add something fresh to the meal.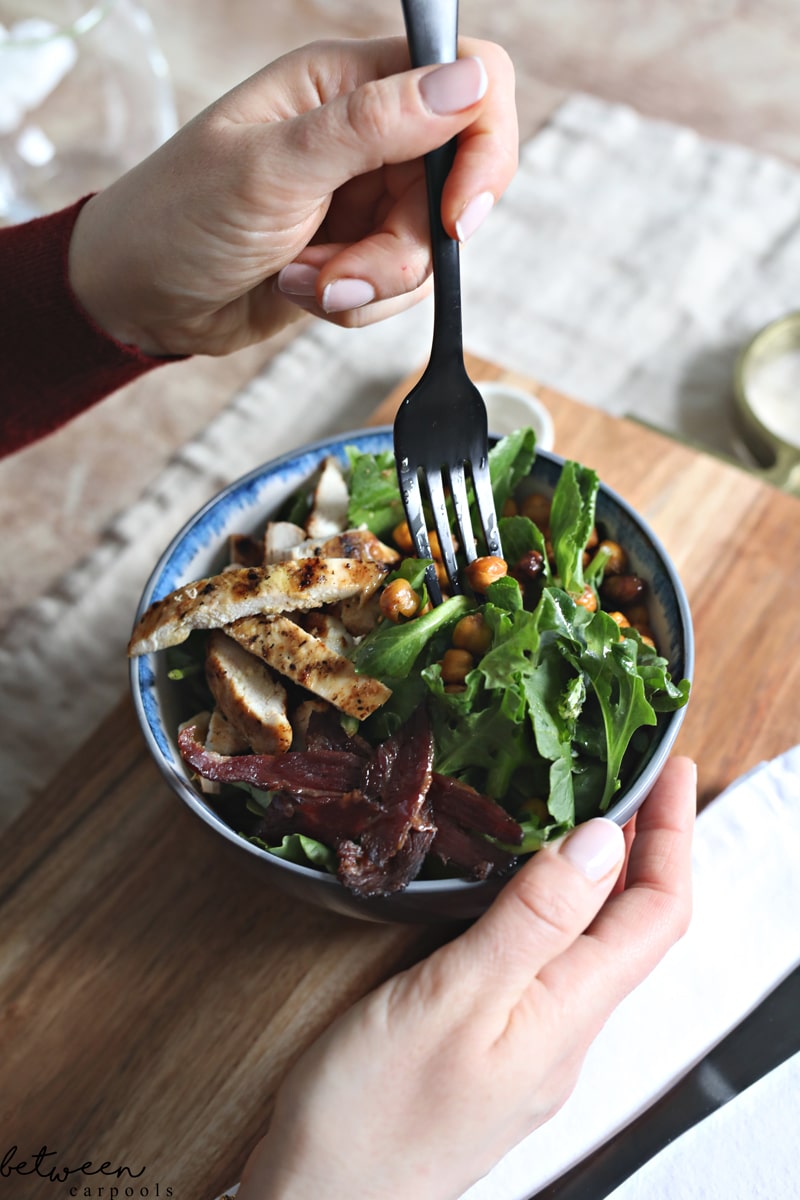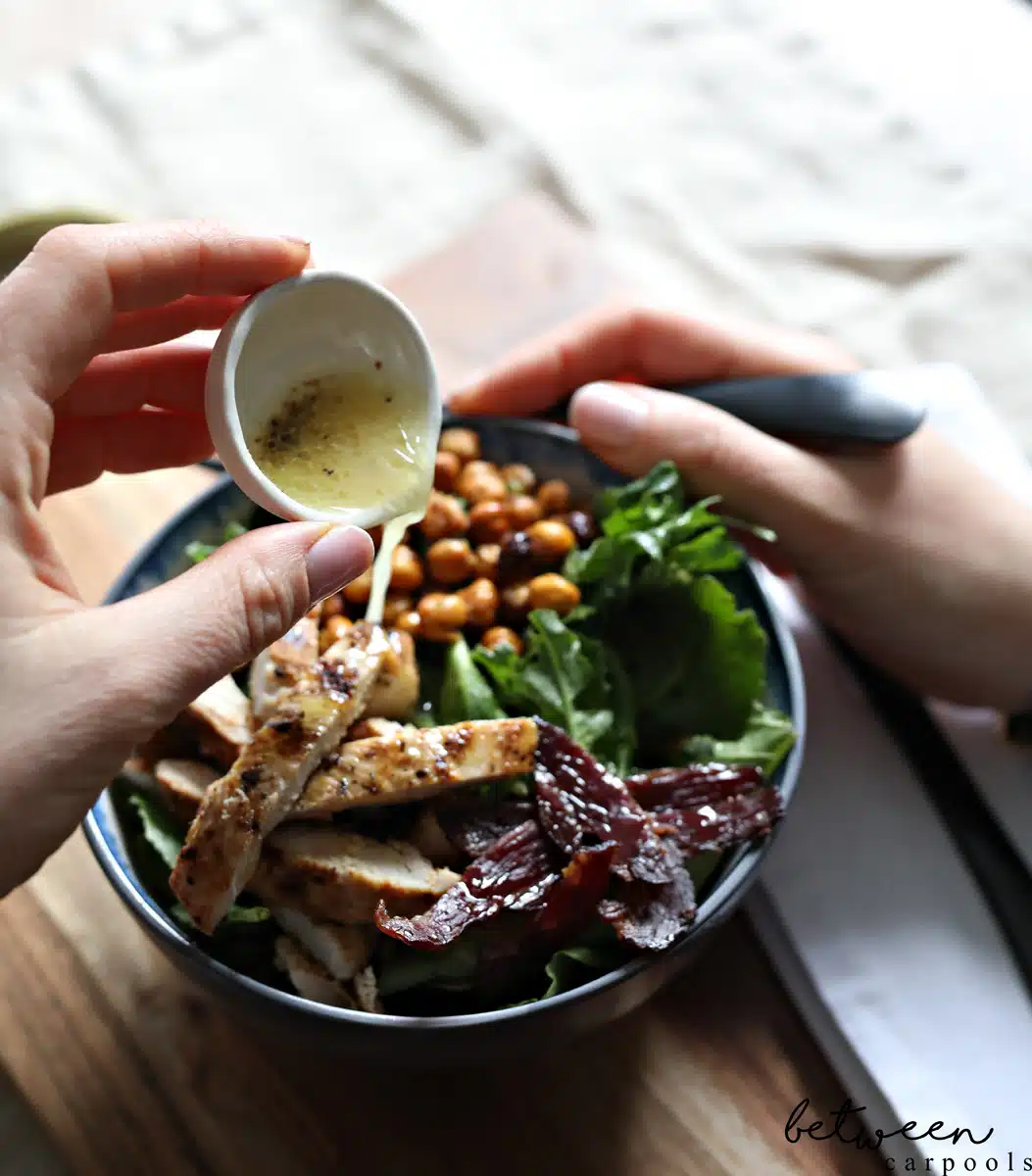 Chickpea Chicken Salad
Serves:
2 mains or 4-5 servings
Ingredients
Chickpeas:
½ tsp salt
1 tsp paprika
½ tsp granulated garlic
1 tablespoon oil
1 can chickpeas, drained and rinsed
Chicken:
1 pound chicken breast
Oil, for rubbing
¼ teaspoon paprika
½ teaspoon garlic
Dressing:
1 ½ tablespoons sugar
3 tablespoons vinegar
3 tablespoons oil
1 teaspoon mustard
½ tsp salt
¼ teaspoon poppy seeds
For Assembly:
1 (4 ounce) package Facon
¼ cup toasted almonds
8 ounces chopped Romaine or desired greens.
Instructions
Prepare the chickpeas. Preheat oven to 425⁰F. On a greased baking sheet, combine chickpeas, spices, and oil. Mix and bake for 20-25 minutes.
Prepare the chicken. Rub chicken with oil and spices. Grease and preheat a grill pan or grill. Grill chicken for 3-4 minutes per side.
Prepare the dressing. Combine all ingredients in a jar and shake.
Prepare the Facon. Lay flat on a baking sheet and bake for 8 minutes.
Assemble salad. Portion greens into bowls and top with chicken, chickpeas, and Facon. Drizzle with dressing and top with almonds.