This biscotti recipe seems like a miracle! No mixer, not even a bowl, and no oven required!
I make this biscotti all year round, but it's perfect for Pesach—and without that potato starch after taste. There's one caveat to preparing a Pesach recipe in the middle of the winter. The all year round bags of marshmallows are 8 ounces. The Pesach bags of marshmallows are 5 ounces. So, you'll need to use 60% of a second bag. As with the chocolate. If you're using a 10.5-ounce bar of Alprose, for example, you're good to go. But if you're using a 9-ounce bag of chocolate chips, you'll need an extra handful of chips.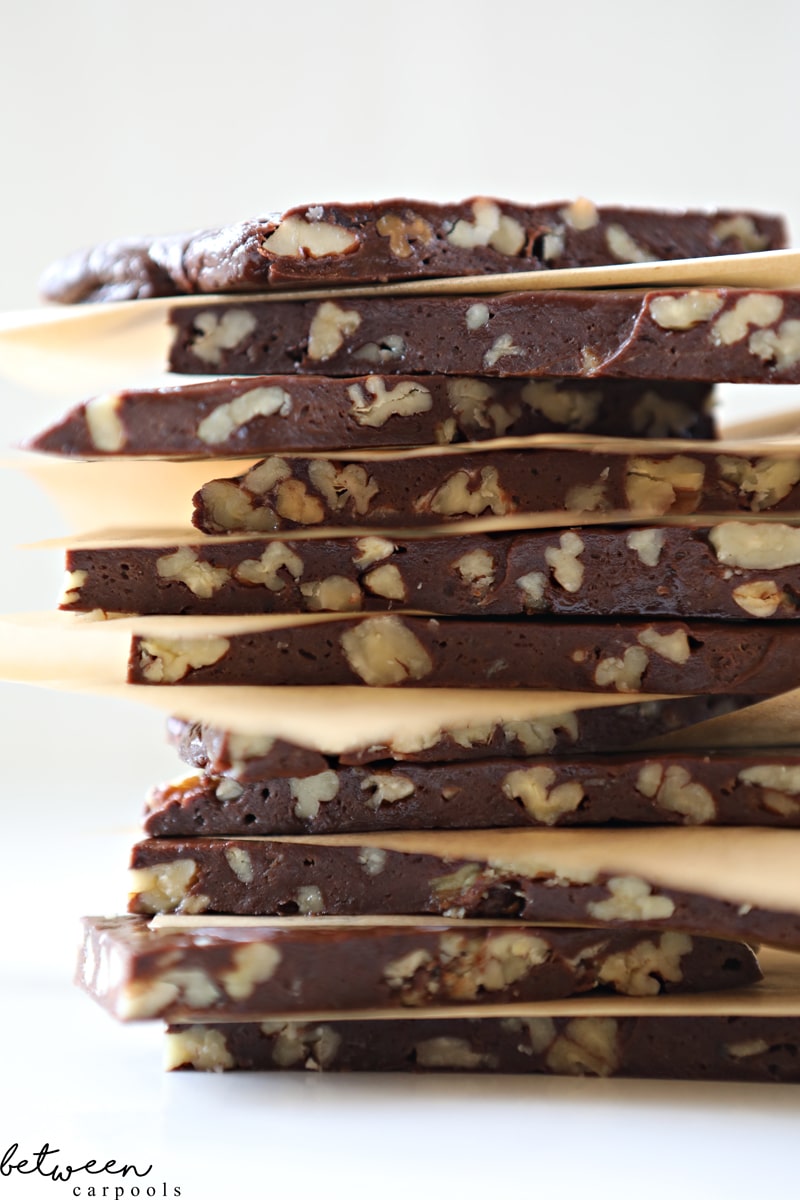 You can use large or mini marshmallows. The mini ones will make this recipe even quicker to prepare as they'll melt faster.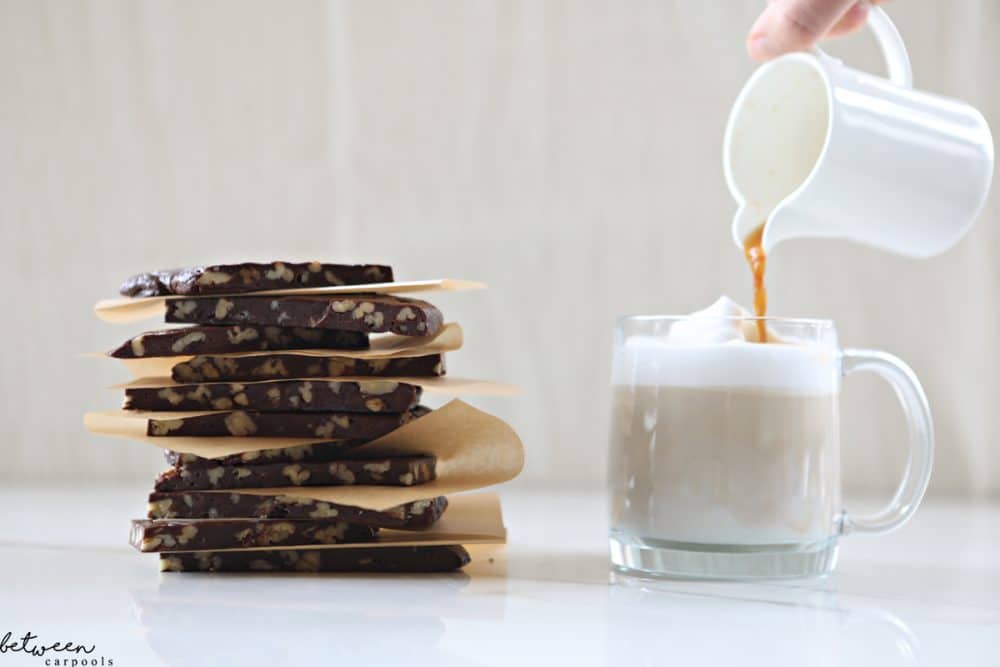 Pecan Fudge Biscotti
Serves:
about 16 large biscotti
Ingredients
3 tablespoons butter or oil
8 ounces marshmallows
10 ounces bittersweet chocolate, chopped or chocolate chips
1 ½ cups pecans, toasted
Instructions
Prepare 2 pieces of parchment paper nearby. Rubber gloves may also be useful.
Melt butter or heat oil in a nonstick frying pan. Add marshmallows and cook until marshmallows are melted, watching carefully and stirring so they don't burn, about 2 minutes.
Add chocolate and stir until melted. Remove from heat and stir in pecans. Mixture should look shiny and moist, however, if it appears dry to you, add a bit of oil.
Pour mixture onto prepared parchment paper. Spray second sheet of parchment paper with nonstick cooking spray (you can also use greased rubber gloves). Press on to mixture and shape into a biscotti-shaped log. Use a rolling pin (or a wine bottle if you don't have a Pesach rolling pin) to flatten the log to 1-inch thickness. You can use your hands to even out the edges so the shape is a nice oval.
Let biscotti set at room temperature. When firm, cut into strips. Store in freezer.
Click
here
for more Pesach recipes.