Girls look so charming in fresh uniforms with crisp, perfect pleats. Here's tips for keeping that look all year round.
Uniforms are a blessing. Once the school year starts, there are no more decisions to make about what to wear every day or tears if your daughter doesn't like the outfit you chose for her that morning. And though uniforms are an easy go-to each morning of the school year, there are still some things you can do to keep the pleats looking like new.
1- Air Dry Flat
Do not place uniform skirts or jumpers in the dryer. Even if the instructions say you can, you will end up having to work much harder to iron those pleats down.
While most people find that hanging dry keeps those pleats in place, note that you should press them with your hands, adjusting them so that they lay flat. Like this they will dry straight. If you have space, laying them flat to dry vs. hanging keeps the pleats tighter.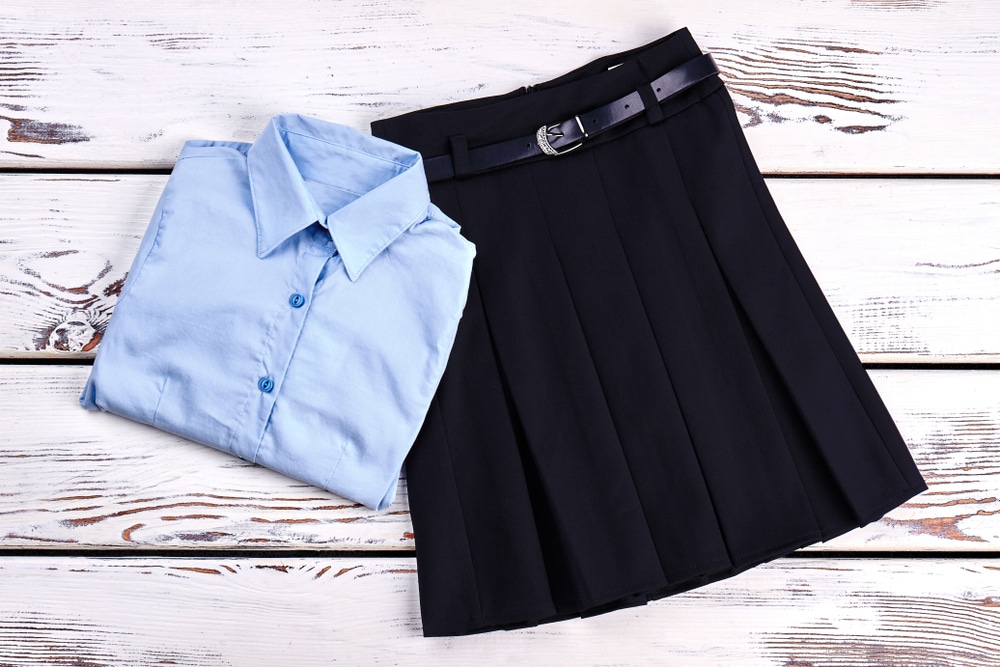 2- Dry Clean the Older Uniforms
Older uniforms (last years, or hand-me-downs) are best maintained if you send them to the cleaners to press 2 times a year to have the pleats professionally pressed. Do this once before the school year starts and again February time. If the uniforms are new in September, then a press in February is a great way to keep them looking new for the second half of the school year.
3- Iron Pleats in Half the Time
It's always good to iron them every so often. Here's a quick ironing hack that you can use when the uniforms are freshly washed:
Fold the skirt in half lengthwise. Lay it flat on ironing board. Adjust the pleats underneath the fold and on top and iron both sides at once. This way, double the amount of pleats gets done at once. You could then flip it over and do the back side. If you do this every time you wash, the pleats fall into place by themselves! It literally takes 2 ½ minutes (yes, we tested it)!