You can make any dessert as pretty as this Passionfruit Mousse in 5 simple steps
Every time I get a phone call from someone asking me for a new dessert idea, I cringe. Dessert is my hardest course. (Ask me for a new salad instead.)
This summer, my friend Toby Engel sent me a photo of  dessert in a cup with a message, "We should totally do something like this."
So we both did.
She made a chocolate mousse in a cup, and I adapted my mother's lemon mousse. (You can use any mousse – try the passionfruit mousse at the end of this post) Then to top it off we made a sugar cookie. We pulled gold spoons out of our cabinets (a la Target) and then all that was left was to decorate that.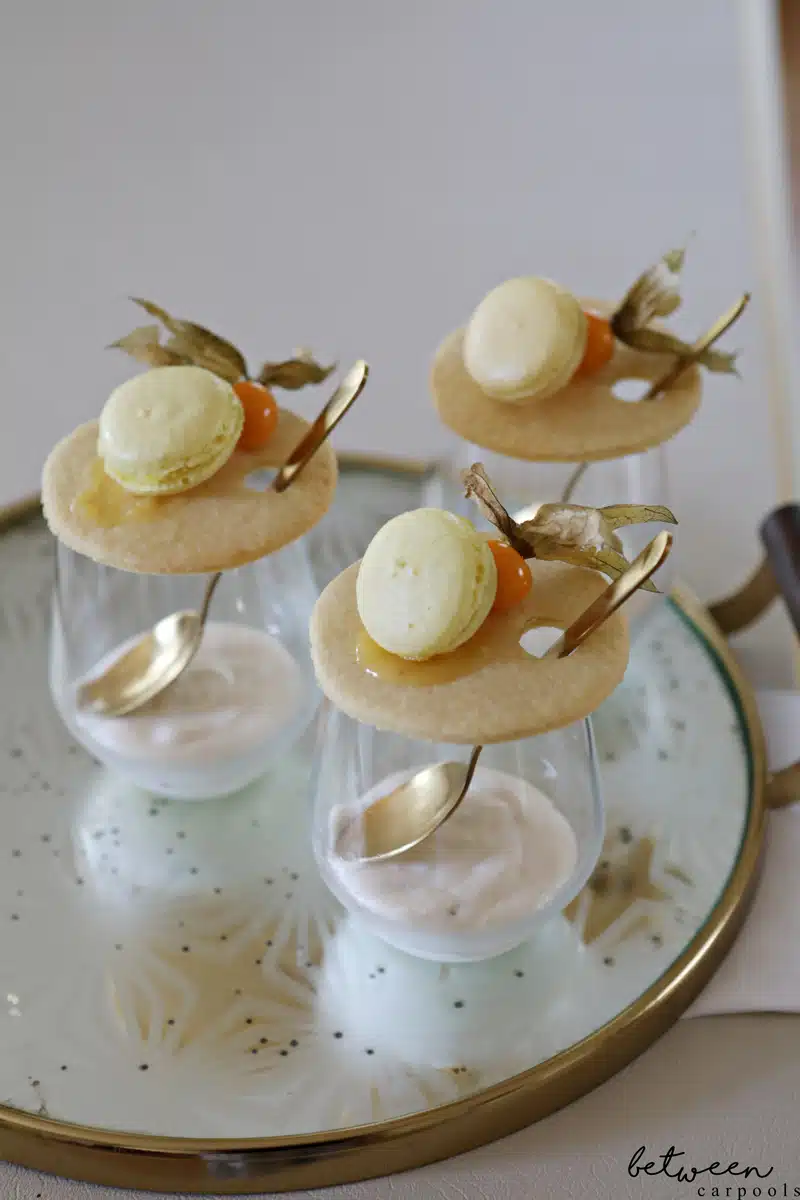 As fancy as it looks, this dessert is actually pretty simple if you break it down. Dessert is more about presentation and a concept than actual recipes.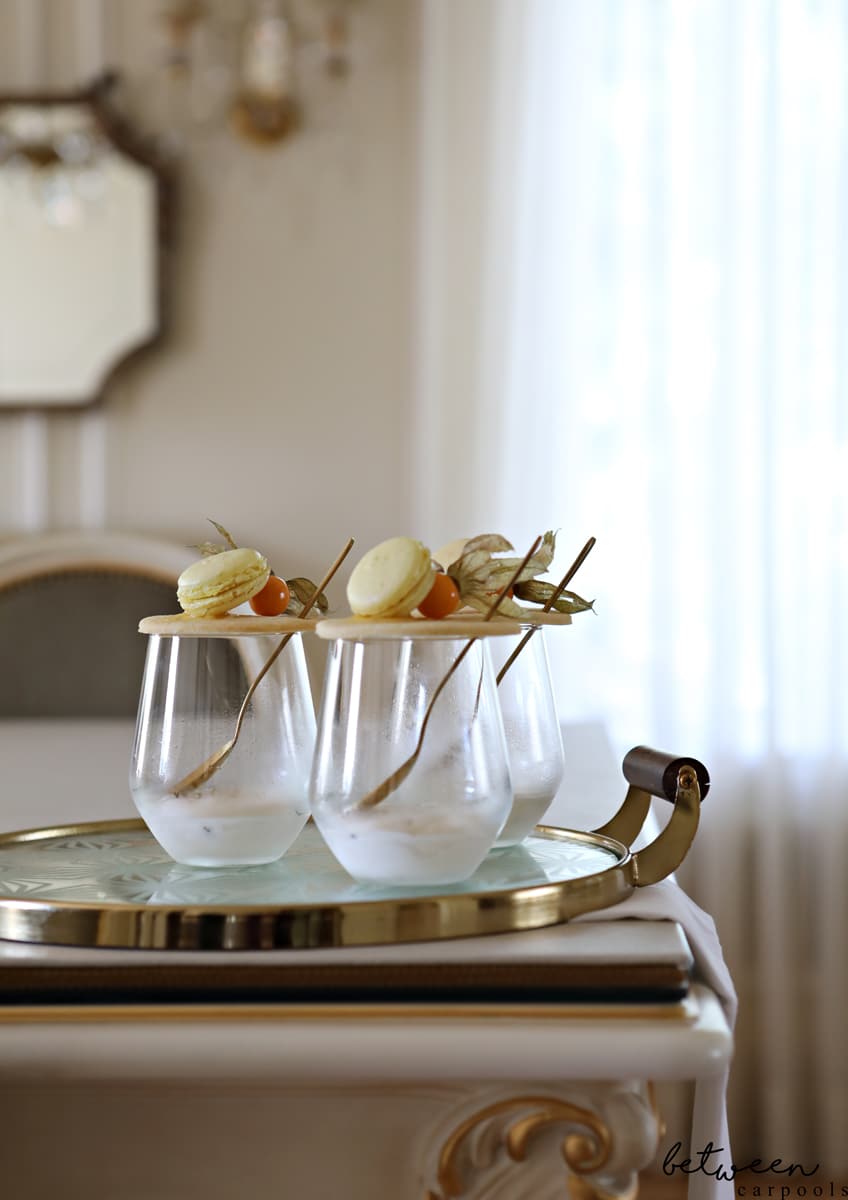 Start with the Glass
These glasses are from Ikea, or use any stemless wine glass.
 Add a Mousse
Use your favorite recipe, or try the Passionfruit Mousse at the bottom of the post.
Accent it with a Gold Spoon
Our gold spoon is from Target.  
Bake Some Sugar Cookies as a Topper.
Use the recipe we posted here. Cut the cookie slightly bigger than the top of the glass. With a small circle cut out a circle for the spoon handle to stick out (make sure the circle is big enough for your spoon).
Decorate It
Use gooseberries, fruit, chocolate. We topped this one with a small lemon macaron, lemon curd to hold it in place, and an open gooseberry.

Passionfruit Mousse
Ingredients
3 egg whites
¾ cup sugar
3-4 tablespoons passionfruit pulp
1 tablespoon lemon juice
1 tablespoon orange juice (or use passionfruit juice)
1 8 oz non dairy whipped topping
Instructions
In the bowl of an electric mixer, beat the egg whites until still, gradually adding sugar.
Add the passionfruit and juices. Remove from mixer and set aside.
In the same bowl (no need to clean), beat the whip until stiff. Fold reserved passionfrui mixture into the whip. Place in a piping bag or a Ziplock bag with the tip cut off and pipe into cups.