I dig educational toys! And puzzles are one of my favorites because they are known to be great for brain development in children. Storing them, though, is a challenge.
Board puzzles don't come with boxes. Once you unwrap the new puzzle, you've got to have a place for it, otherwise the pieces quickly disappear. Board puzzles can be a little tricky to organize since they come in different and unique sizes. The key to organization is having a designated proper home for your items. Here are different ways to get them organized and under control!
Board/Wooden Puzzles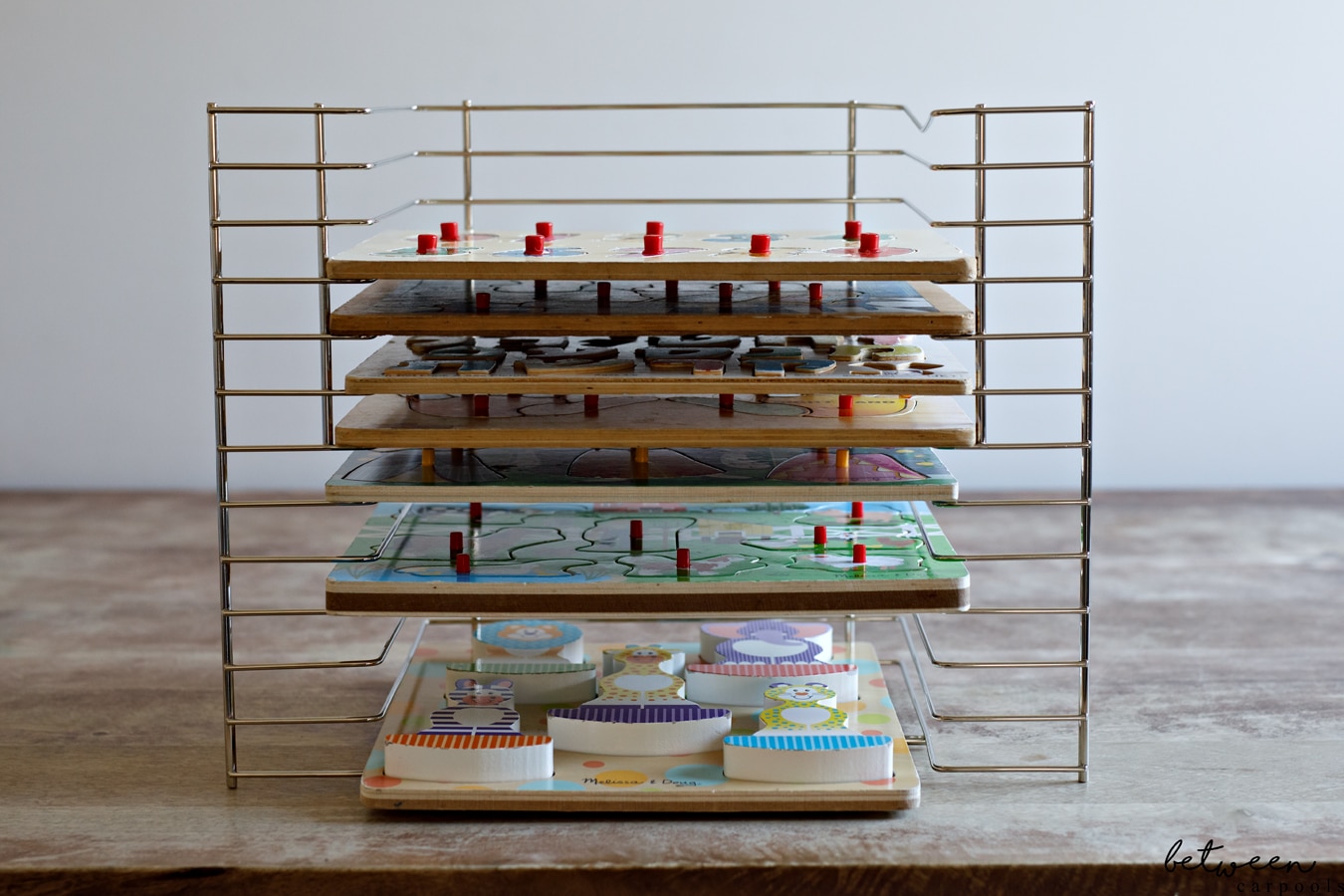 Puzzle Rack – This is a great and fun solution for the "board" puzzles. I love how inviting it is for your little ones to easily choose a puzzle. Scroll down for some top picks.



The Sweater Bin- this is a really practical solution! It's a great size for board puzzles

(this one

is my favorite). I love how, when I want my kids to be busy with puzzles, I can grab the whole container, and let them get "lost" in puzzle land. The clean up is easy because you don't have to "match up" each puzzle piece to its puzzle. You can just place it in the container and leave it as a challenge to match up all the pieces to the boards for the next time you take out puzzles.
Puzzle Pieces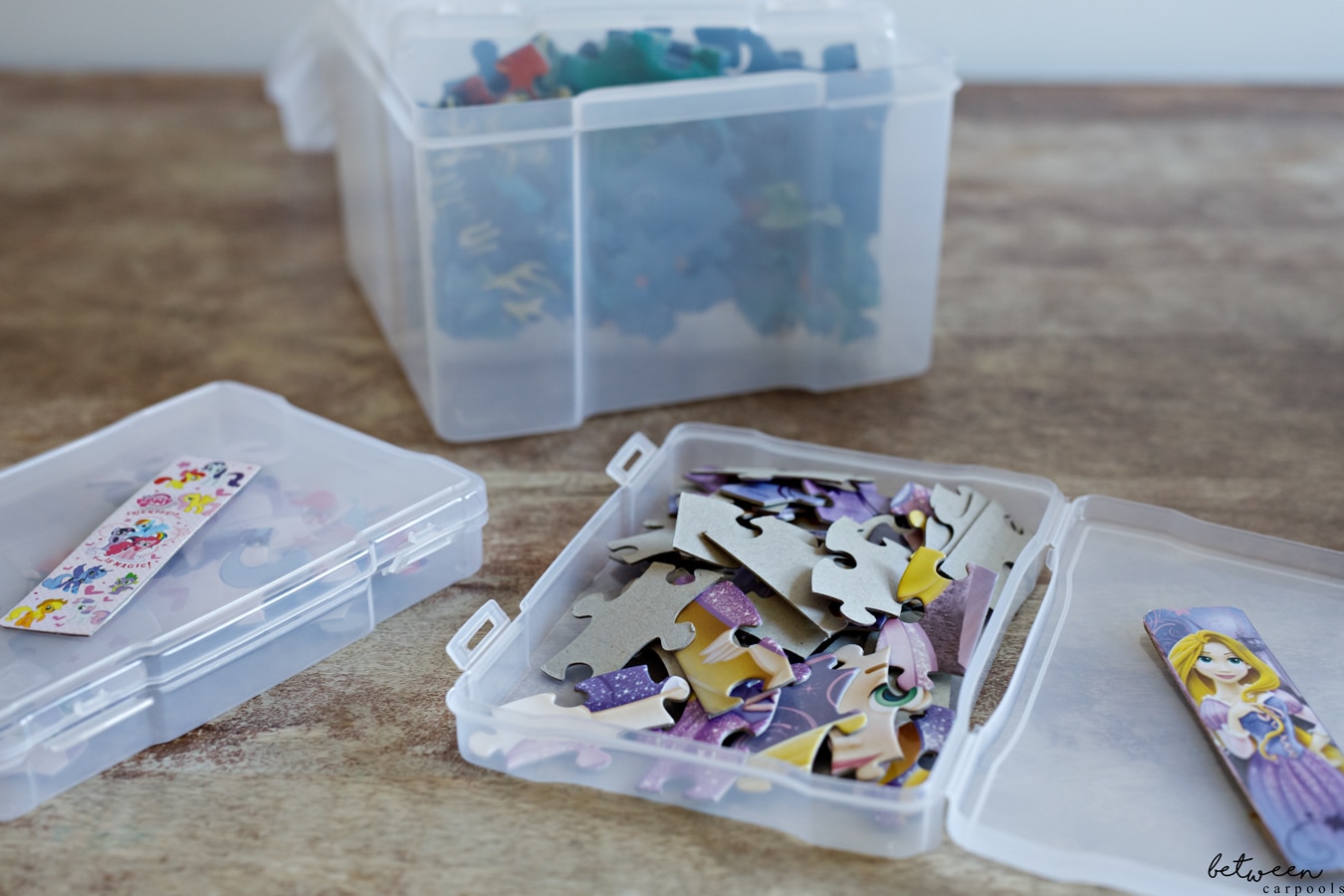 Puzzle pieces come with boxes, but they tend to break and rip easily. When they break, don't throw out the puzzle. Transfer the puzzle to a container, cut out the picture of the puzzle from the box, label the outside of the container with the puzzle name, and voila! Here are two great options of puzzle containers:
Sterilite Clip Boxes are my favorite solution! They sit on shelves beautifully! You can choose from 4 different sizes.
The Photo Storage Case. They come in different sizes depending on what kind of puzzles you have.
These are my favorite puzzle organizing options: