School supply shopping is always so exciting for kids – but it can daunting for moms! If you do want to do it yourself online, Target is the best place to start.
Today, there are great services in our community like The Supply Box where you can have someone else compile the school supplies for you. They have school's lists and they get it done with one click. They package up the supplies in a fun way too.
But if you still want to DIY, this is the best place to start before you run to endless stores to find the exact items you need–with each child having a different list, it can get overwhelming. Plus, during prime season, often items end up out of stock. Enter Target! We first used Target for our supplies during Covid time and found that they offered a seamless and easy back-to-school shopping experience.
Their site has pretty much everything you need on your back-to-school list. The website is visually broken down in a way that makes it so easy and FUN to browse! Reserve one evening to shop along with our kids and they will love this experience as much as the in person back to school shopping – you can even get same day pickup & delivery if its available in your area.
Here's the best place to start. The Back to School page is broken down into easy to shop categories.

They have some really good deals and overall very competitive prices. You can see the current deals here.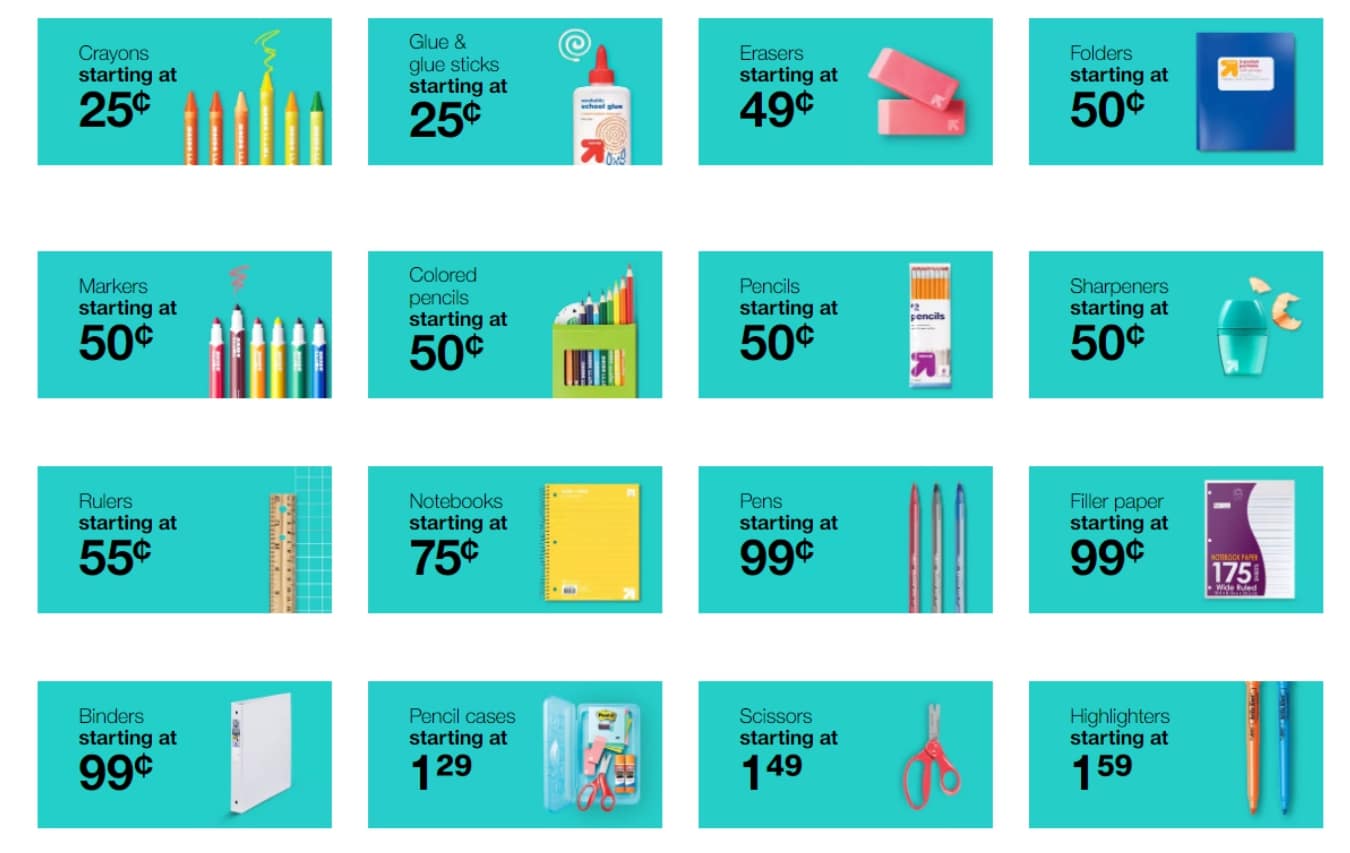 They also have the feature to shop by grade.

If there's anything you can't find just use their search feature – there's almost always everything you need on their site – making it your one stop back to school shop for all! Plus the kids get excited all over again as the boxes arrive!
FOR EXCLUSIVE CONTENT AND A PEEK BEHIND THE SCENES, MAKE SURE TO JOIN OUR WHATSAPP STATUS HERE. JOIN OUR WHATSAPP GROUP AND WE'LL LET YOU KNOW WHEN A NEW POST IS UP!