Make the dressing for this Green Salad in advance, and the rest pulls together in minutes (no major chopping). 
I have to say, it's great to have team members like Esti and Renee style and shoot recipes for me. It makes my life so much easier. I gave them this green salad recipe we love, and they made it into something special! You can dice up the avocado and toss it together. In addition, if you don't have a dairy hand blender you can whisk the dressing together. Just try to dice the onion very finely.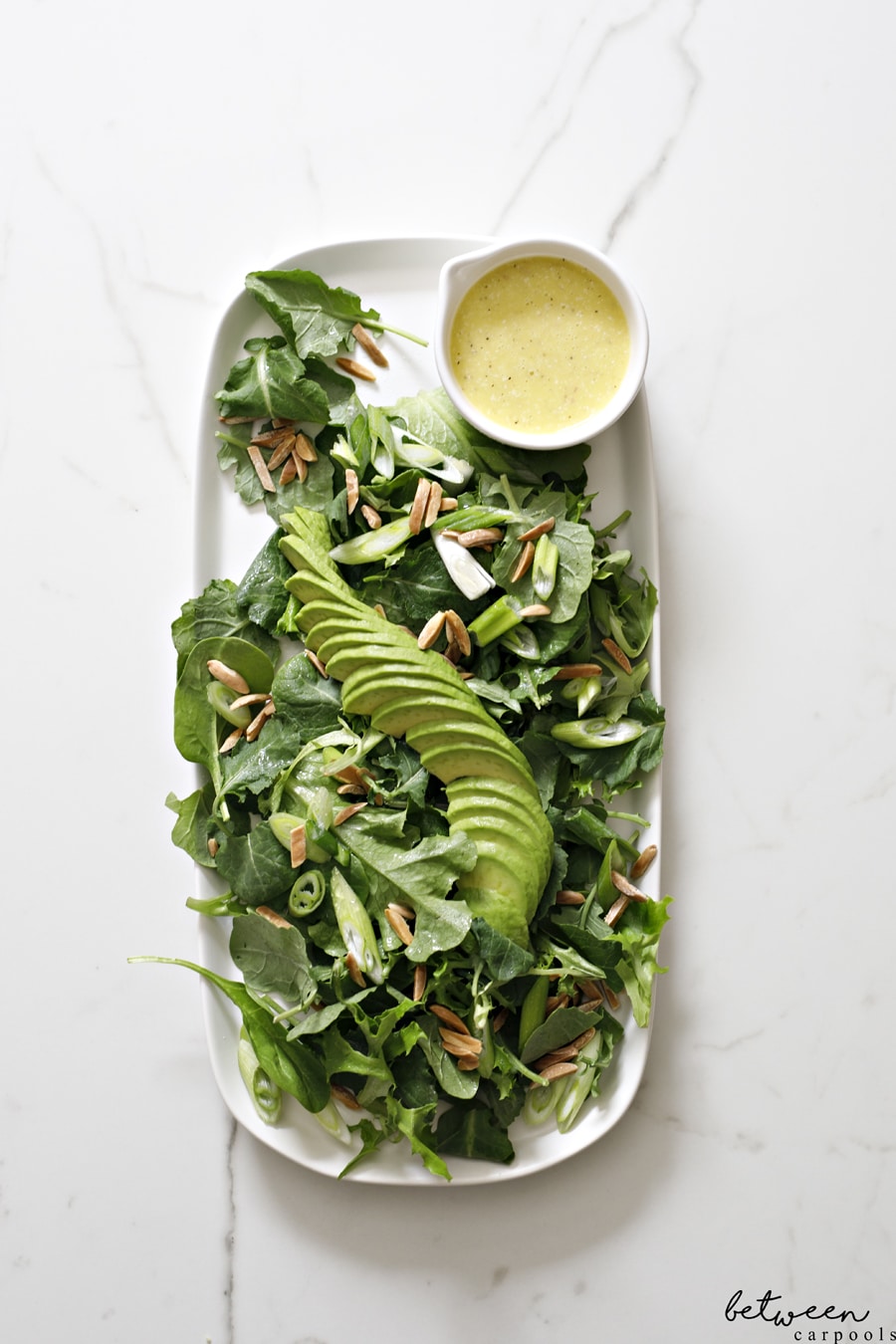 Green Salad with Citrus Dressing
Ingredients
1 head romaine lettuce, chopped or any greens
3 scallions, sliced
1 avocado, thinly sliced
½ cup almonds, toasted
Dressing:
3 Tbsp parmesan cheese
¼ cup orange juice
1 Tbsp red onion, chopped
1 Tbsp vinegar
½ cup extra virgin olive oil or canola oil
Salt and pepper to taste
Instructions
In a bowl, combine the lettuce and scallions.
To prepare dressing, combine the parmesan cheese, juice, and red onion. vinegar and oil. With a hand blender blend together. Season with salt and pepper.
Just before serving, add the avocado and toss with part of the dressing to taste. Add toasted almonds.