It doesn't matter the age, there might not be a treat that's as exciting as a cupcake (except for maybe, a big really cool cake). Here's how to ice 'em like a pro.
Nothing is as fun to eat as a cupcake…definitely for kids, and adults can enjoy 'em without admitting it. And nothing looks as pretty or as tempting on a dessert table as those pretty little colorful portion-controlled treats.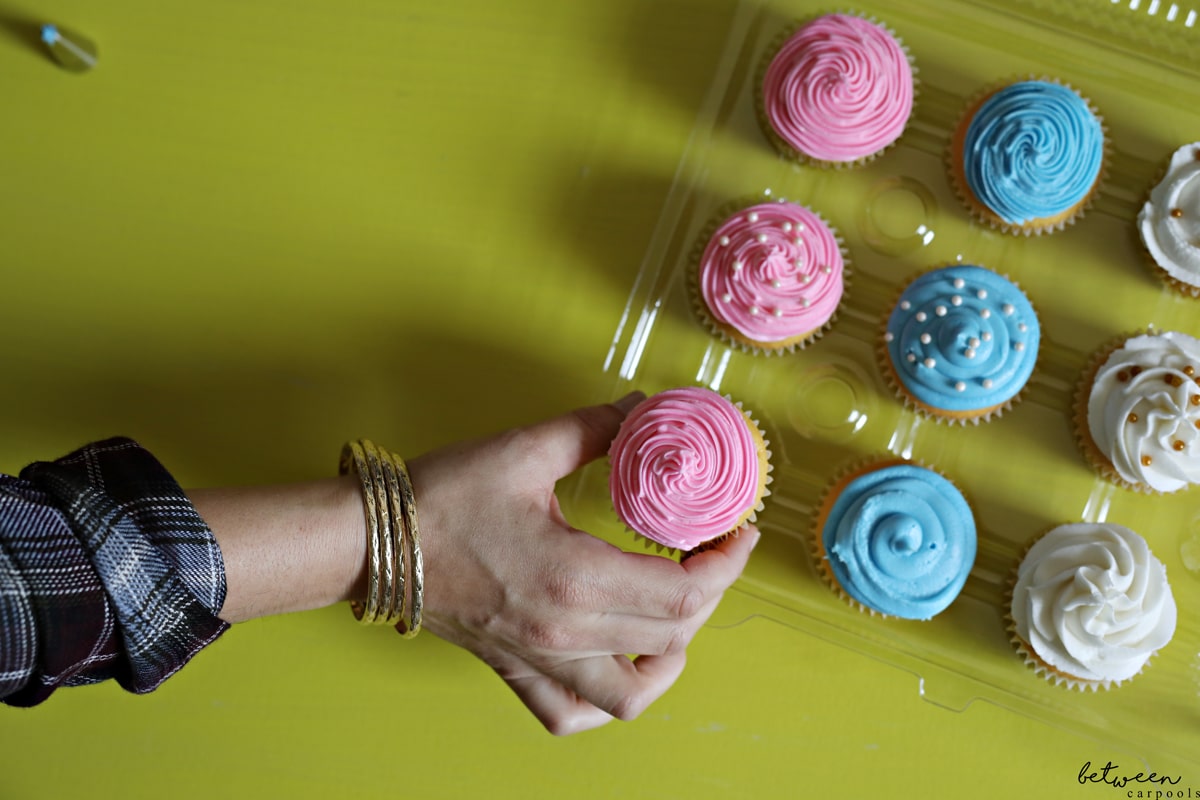 So how do you make 'em look just so? It's simpler than you think.
Fill your cupcake liners about ⅔ full with batter.
They should all look the same! No overflowing or too-little cupcakes.
Let cupcakes cool completely.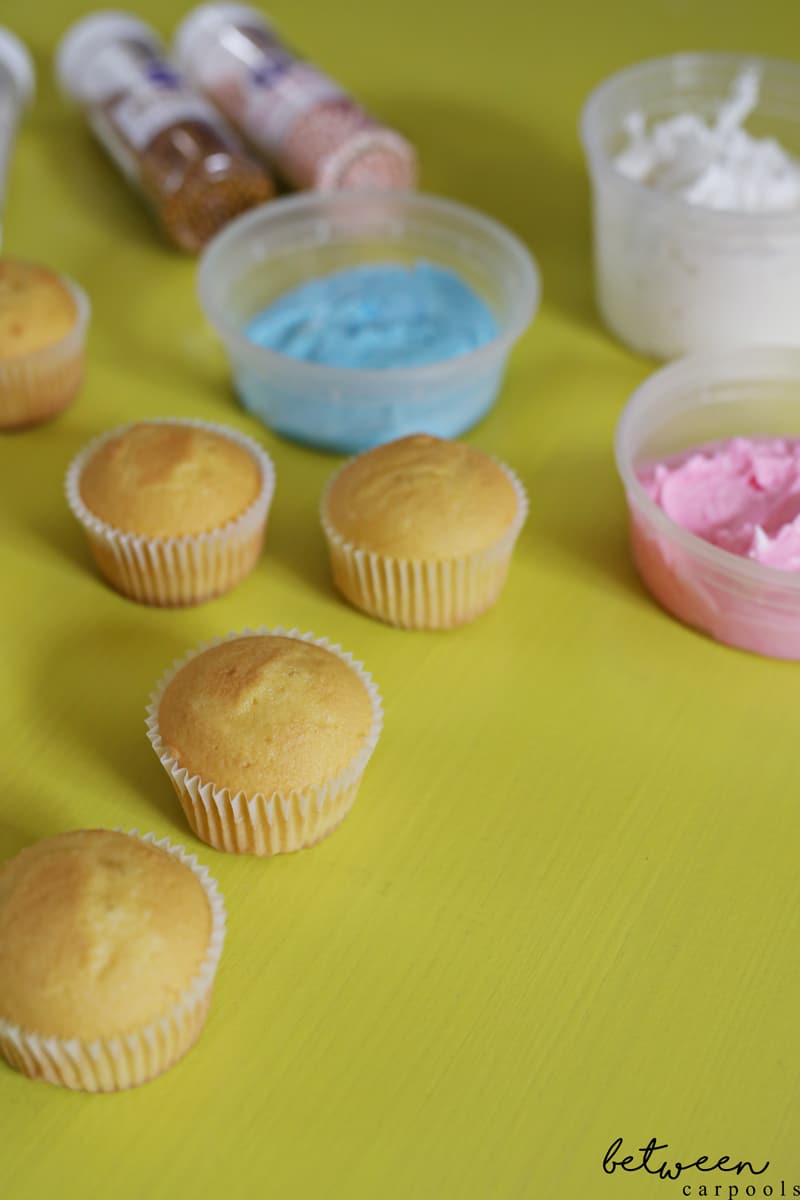 Never frost a warm cupcake. The frosting will melt and while they might still be tasty, they definitely won't be pretty.
Start with a great frosting.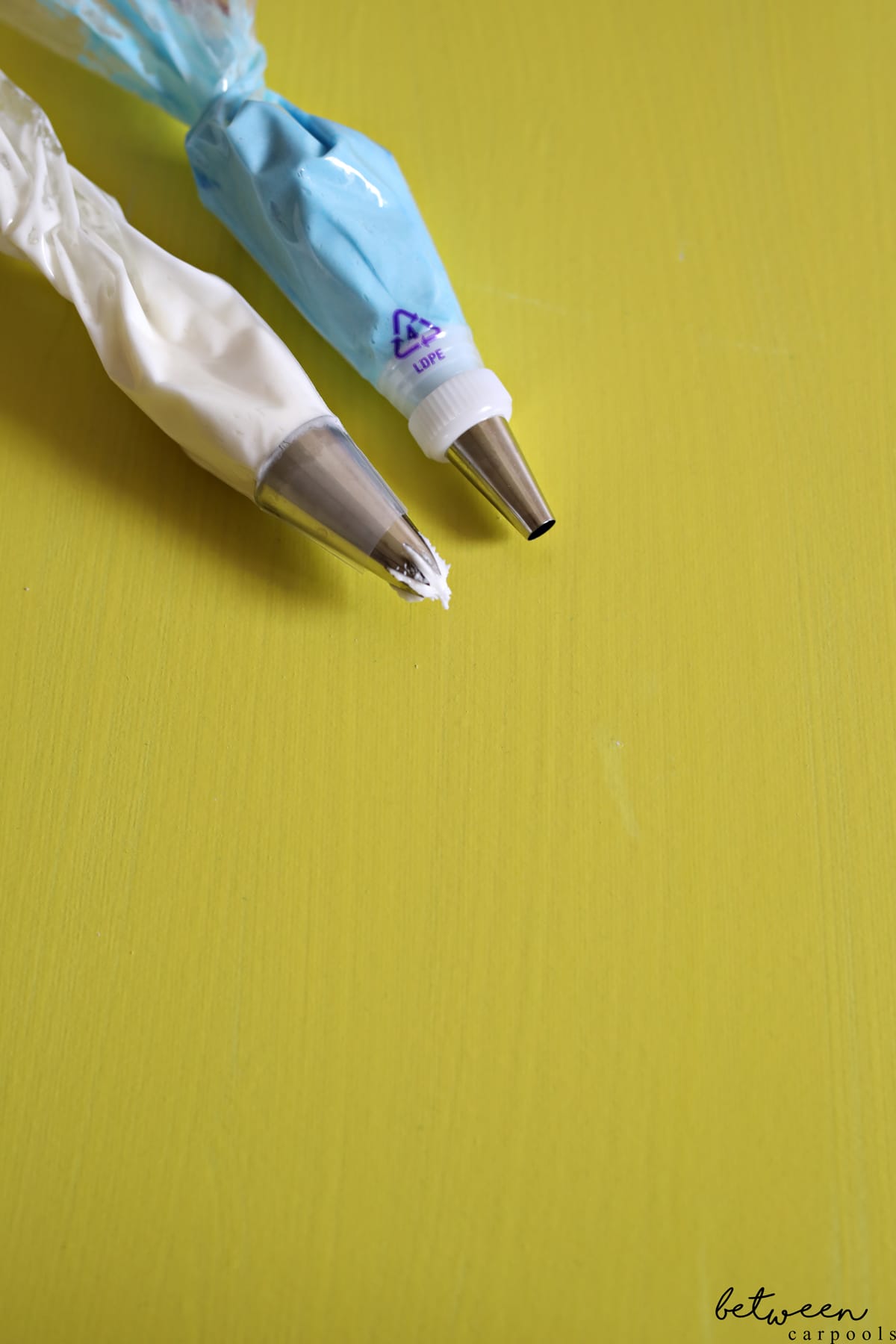 (No, this is not healthy and it's not supposed to be. It's frosting). I use the classic Wilton Buttercream Frosting. It has that classic bakery flavor that you want and works well even when pareve.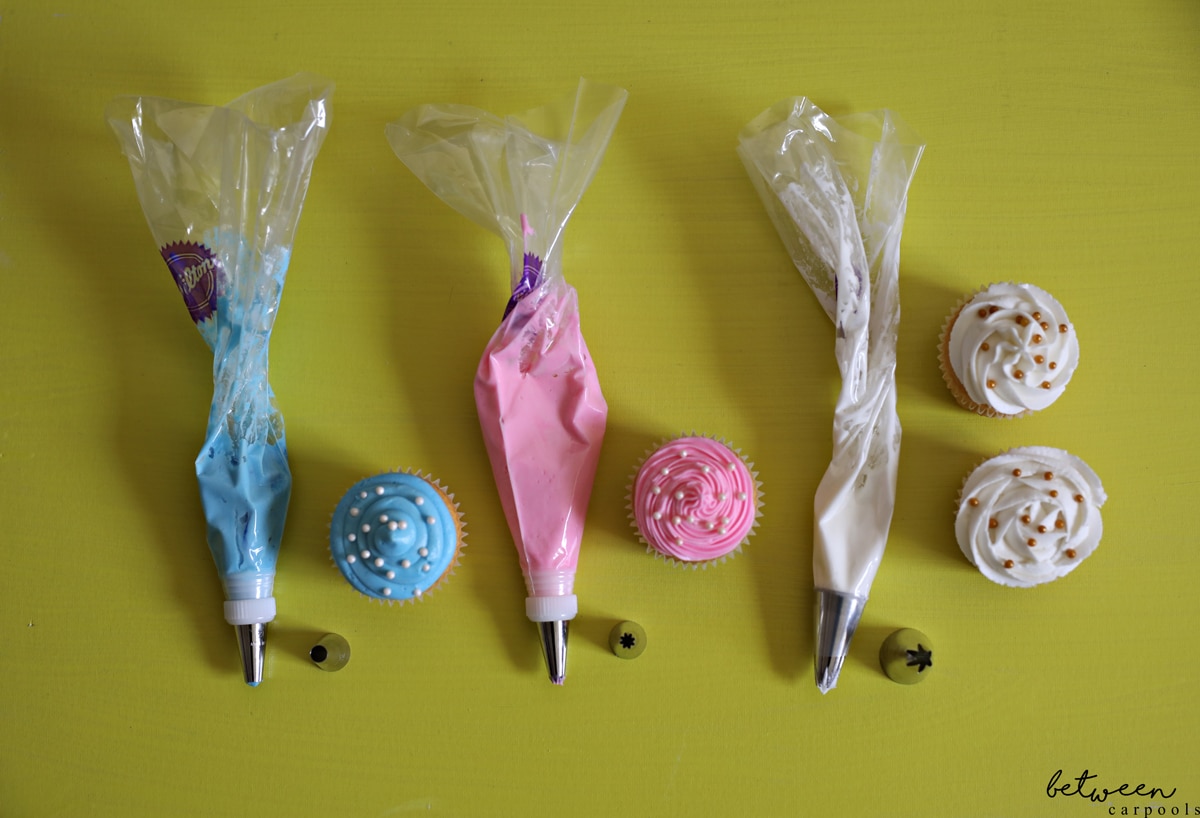 Wilton's Classic Vanilla Buttercream Frosting
Ingredients
½ cup solid vegetable shortening (such as Crisco)
½ cup butter or margarine
1 teaspoon pure vanilla extract
4 cups confectioners' sugar
2 tablespoons milk (or nondairy milk)
Food coloring in desired color
Instructions
In the bowl of an electric mixer, beat together shortening and butter or margarine until light and fluffy. Beat in vanilla.
With the mixer on medium speed, add in confectioners' sugar, 1 cup at a time. Gradually add in milk and beat until light and fluffy. Beat in food coloring if using.
Get all your gear together.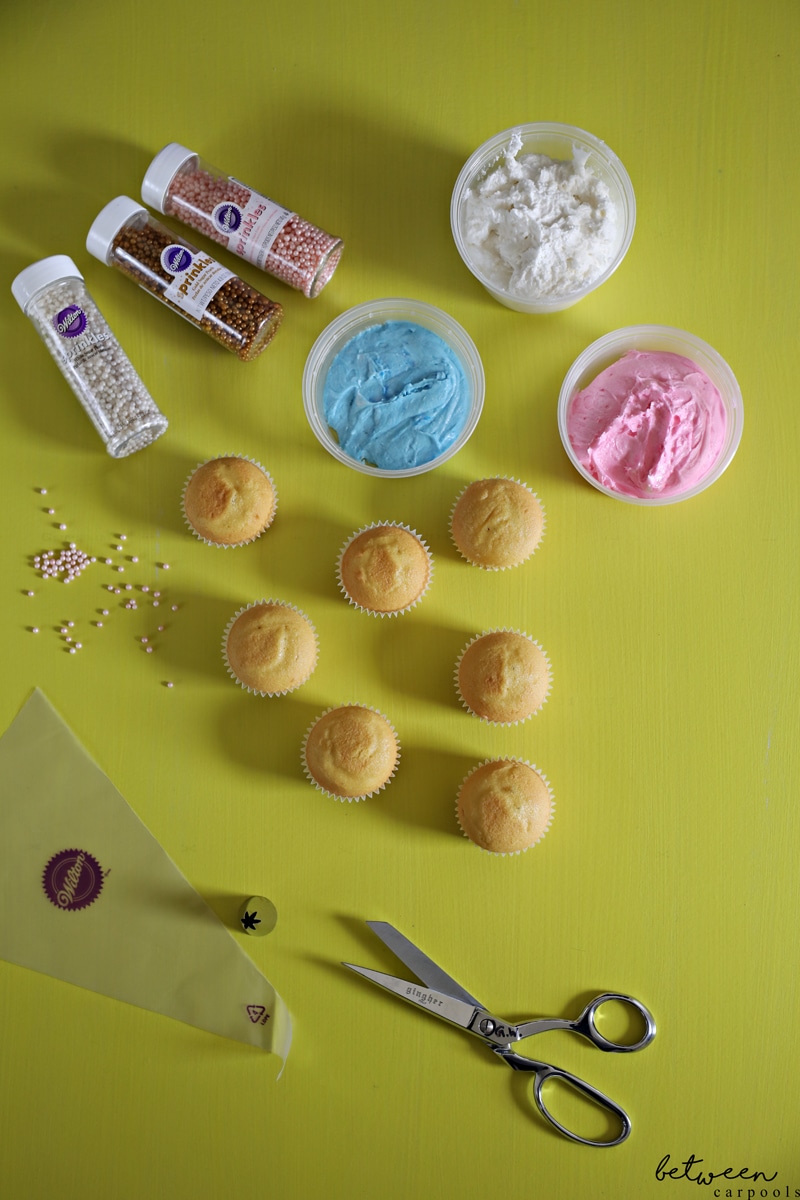 Your frosting. Piping bags (I use Wilton's but these happen to be a great deal), couplers, and piping tips (see below for specific ones I used). A scissor for cutting the piping bag. And, of course, the cupcakes. Some different sprinkles or sugar pearls are also a nice finishing touch.
Add a piping tip to your piping bag and fill with frosting.


You'll need to cut the bag a bit. You don't need to use a coupler if you'll only be frosting using one tip for each color frosting.
For the first cupcakes I frosted, I used Wilton's 1M size tip.


It's only necessary to use a coupler on your piping bag when you want to be able to switch tips while using the same frosting color. To add a coupler, insert the coupler into the bag first. Cut the bag so it's flush with the coupler. Then add the tip outside of the bag and secure it in place with the ring.
Practice off the cupcake.
Frost onto a piece of parchment paper until you get into a groove. You don't have to worry about wasting…you can scoop the frosting right back into the bowl. ("Aha" moment?)
For a classic cupcake frosting, begin "almost" at the edge (not completely at the edge, as you don't want to bump into the liner and make a mess), squeeze lightly, and pipe around towards the center, overlapping the previous circle so there's no space between the circles and the frosting piles upwards. Release the pressure on your hand when you're done.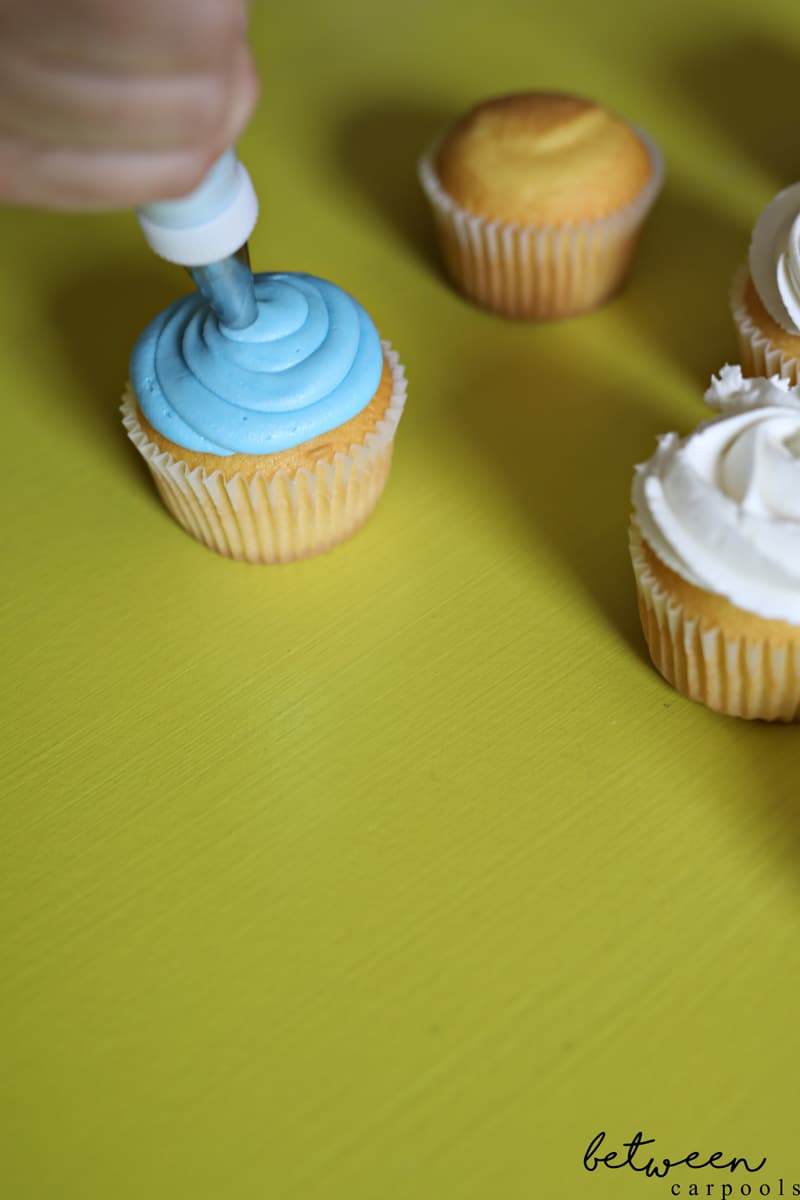 For a rose-style cupcake frosting, do the opposite! Start from the center and pipe outwards.

You can do that same thing with a plain round tip #10 for a different look.  I also used the smaller star Wilton Open Star #21 in some of the other cupcakes you see.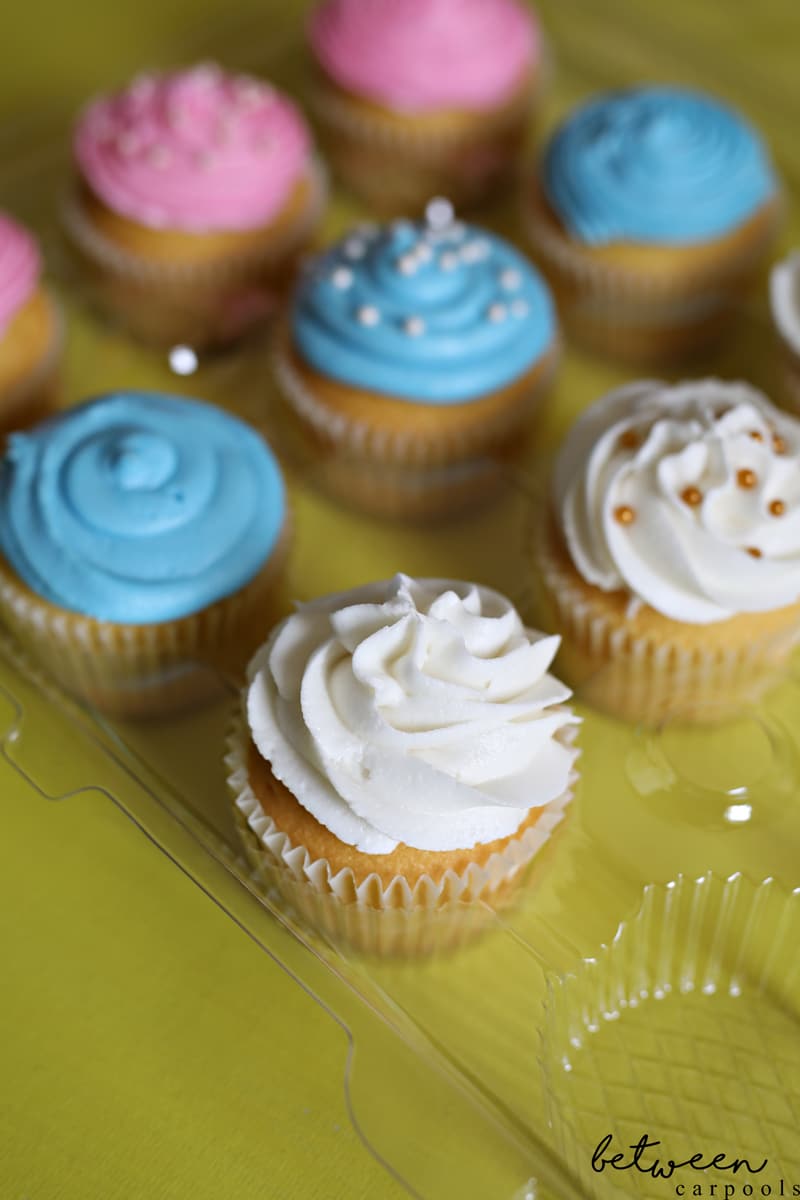 Sprinkle right away! If you're going to be adding sprinkles, sprinkle immediately. Once the frosting is exposed to air for a while, it dries up and it's harder for the sprinkles to stick. You only need a little bit!