We know you're always in the mood to see pretty things. Especially those that are easy to recreate. You'll love what we did this time with our
LuxeParty
dishes. 
Use code BCP15 for 15% off your order at LuxeParty.com. 
Disposable dinnerware really isn't what it used to be. Like really, really not. To tell you the truth, when we set this table, even we were taken aback at how gorgeous it turned out to be.
Now, we'll show you the simple steps of how this table setting came about, and how you can set one that's just as beautiful in these distinctive jewel tones that give off a regal, Persian feel.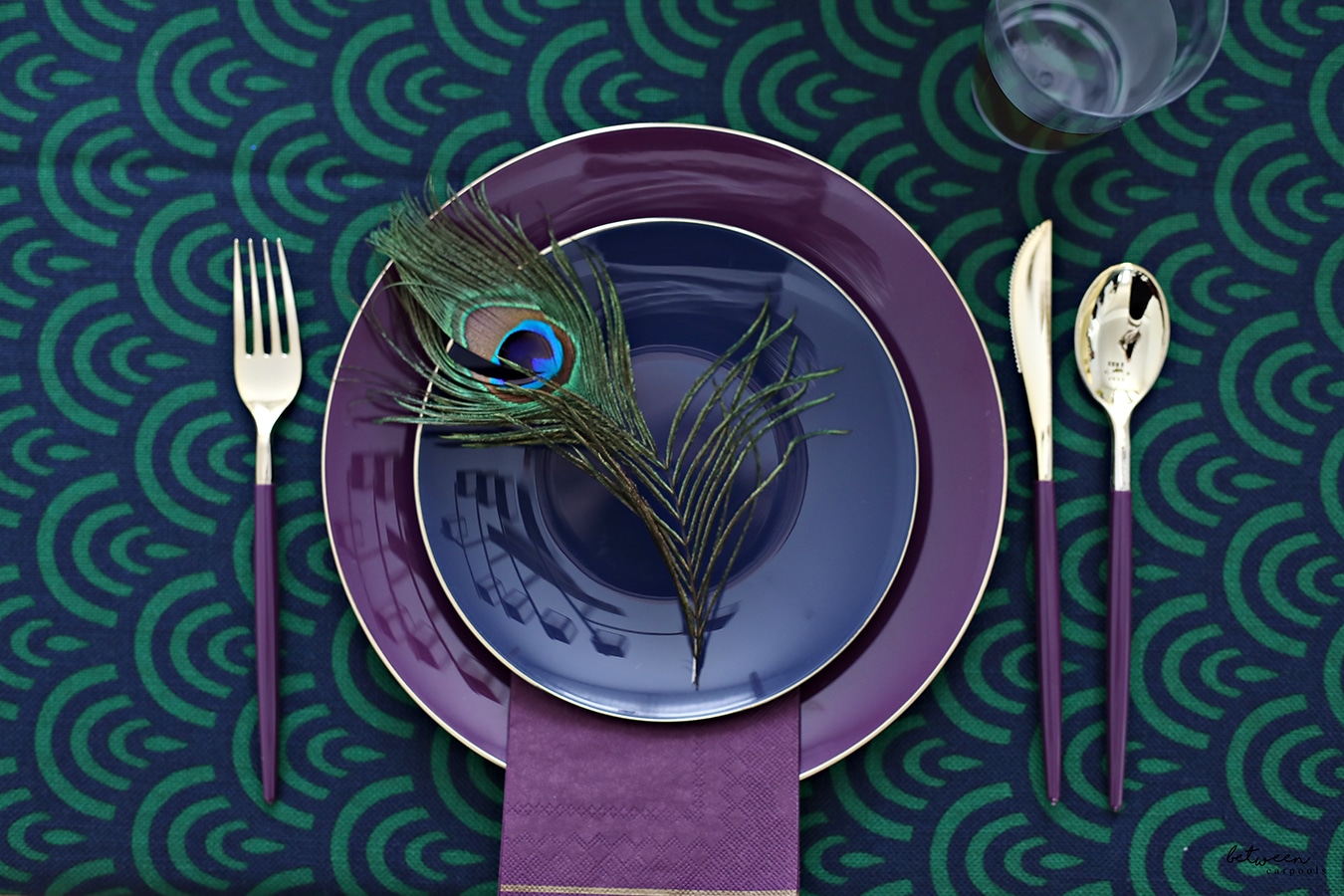 The tablecloth came courtesy of The Table NJ, so if you want something special, that's the spot.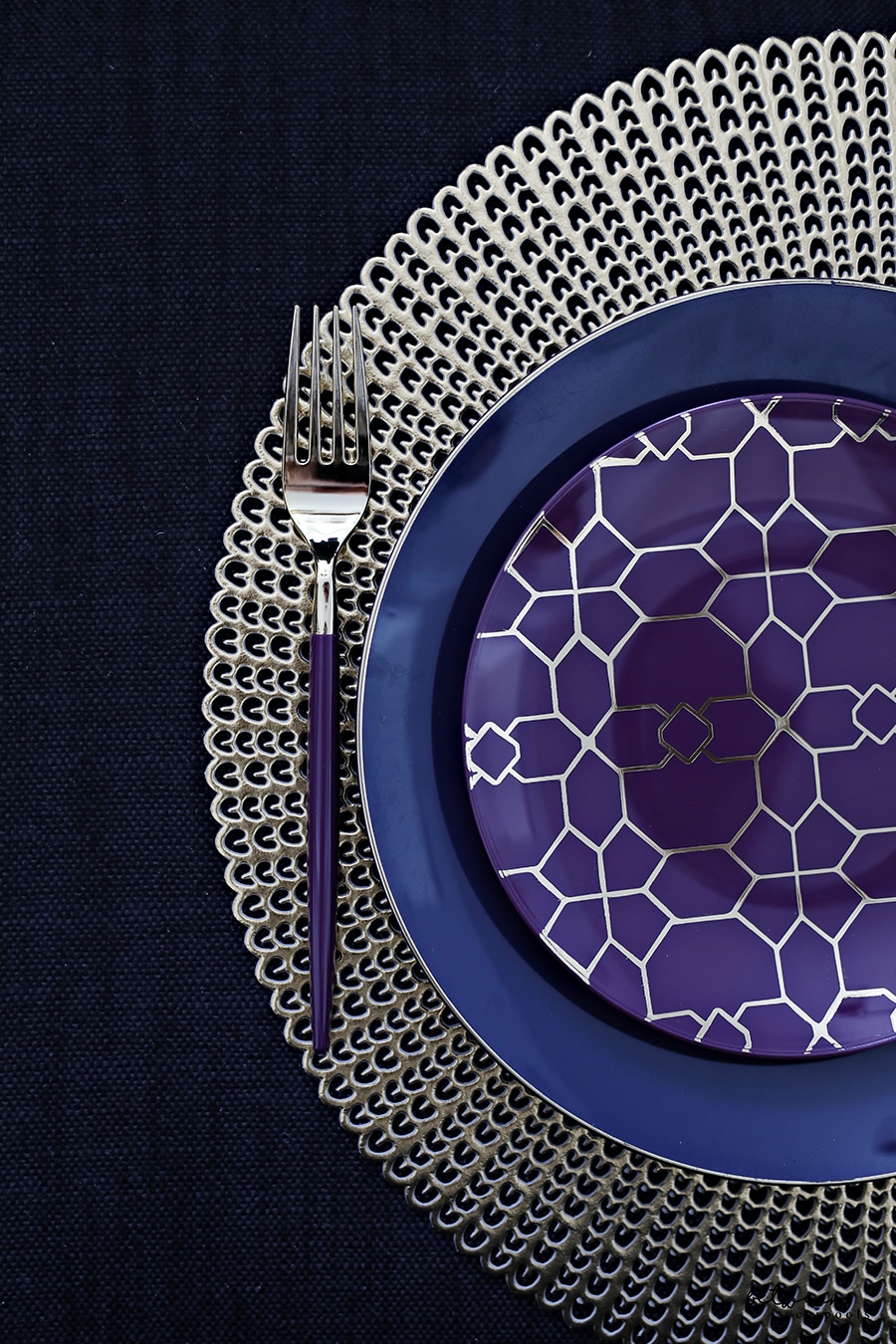 But you can totally also recreate this look using really affordable plain navy tablecloths like these (we own these and use them all the time), and we took this shot to show you how amazing your table will look with a solid cloth too. (We used one of Luxe's vinyl chargers here.)
There's no flowers on this table. And they're not always necessary. Rather, we used grapes and they worked well. There's not always room on the table for flowers, especially on Purim.
Our centerpiece is wine because, well, that needs to be on the table anyway. The gold bowls, tray, and candlesticks were items that we had in the house.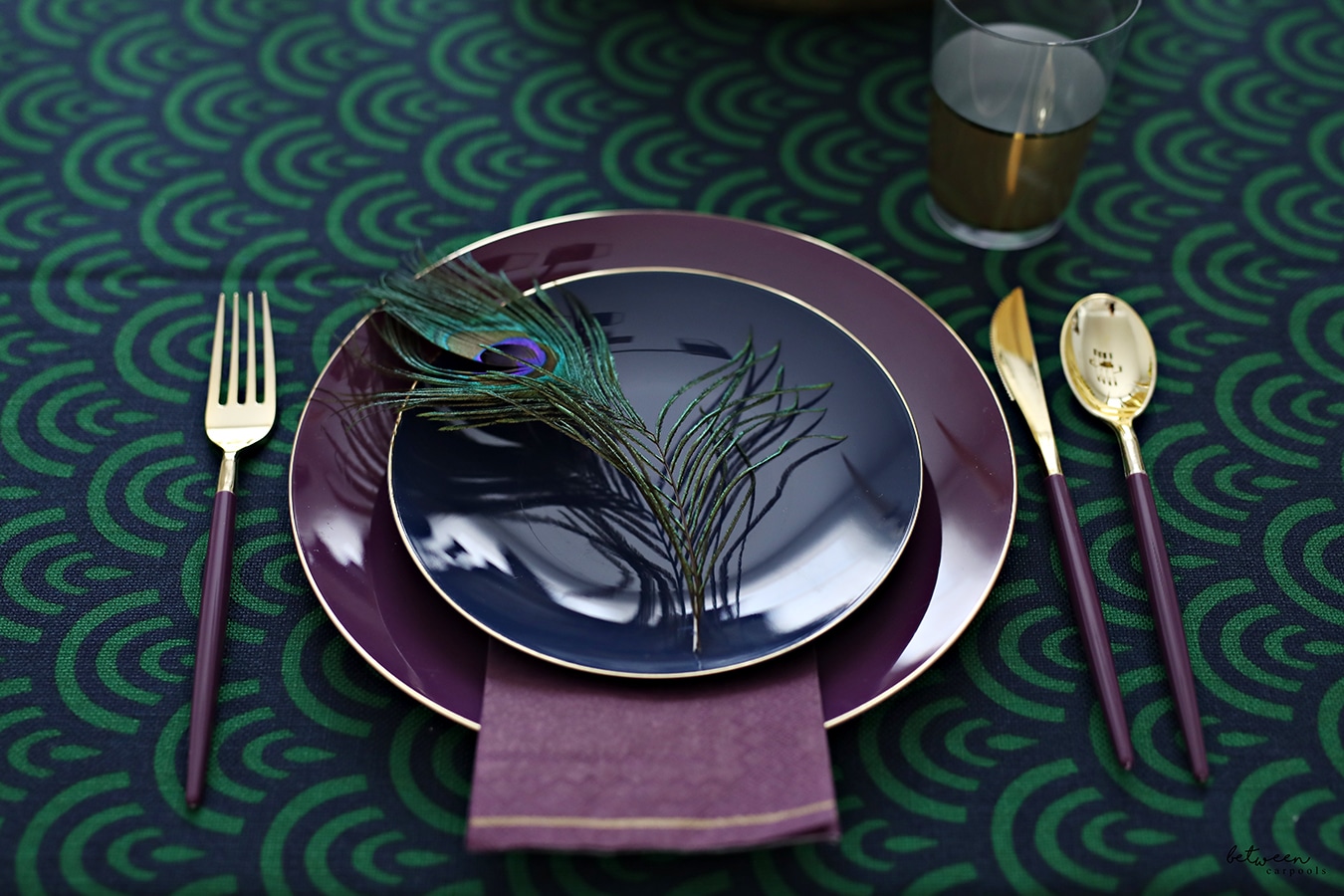 But it's the plates and cutlery that makes it so special! This time, it's LuxeParty's Round Purple Dinner Plate paired with a Round Navy Appetizer Plate and Two Tone Purple and Gold Cutlery (love love) and Gold Tumblers.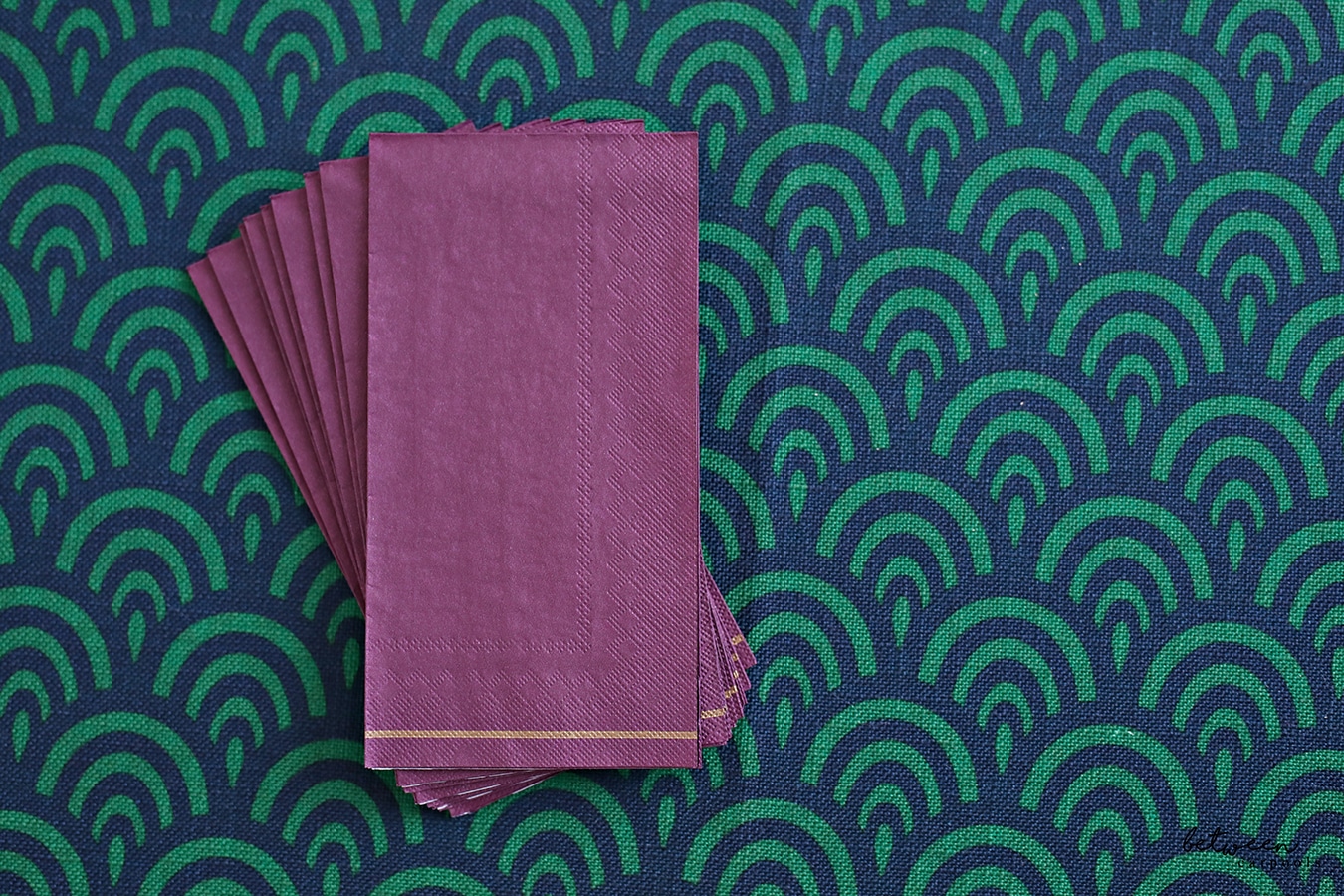 The matching napkins are a new item at LuxeParty.
Use them either at each place setting, or stack them on a buffet, they look great either way.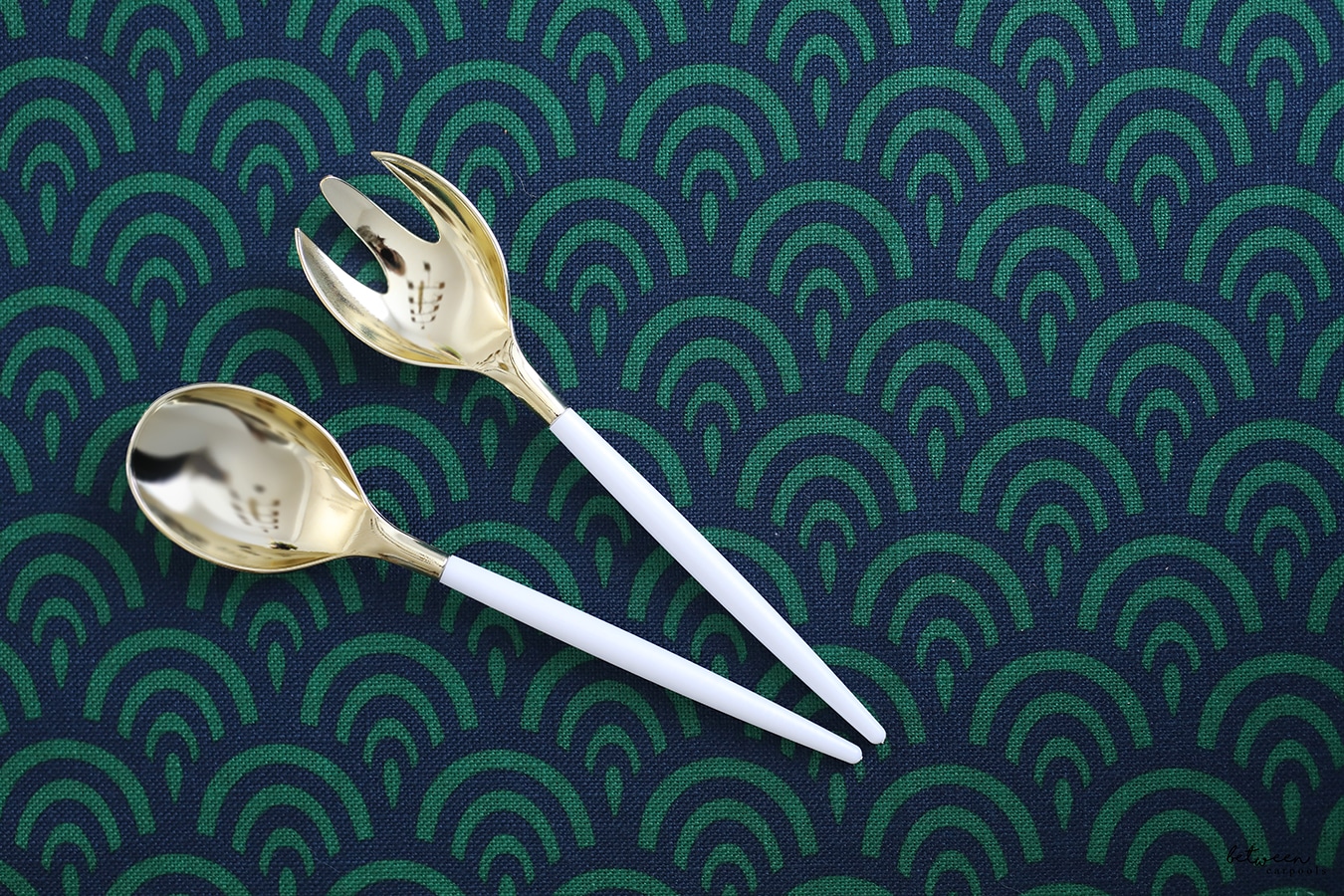 There's so much more gorgeous and new. Like these matching serving pieces (sure, you can wash and reuse if you don't want to let them go). And the prettiest mini cutlery ever.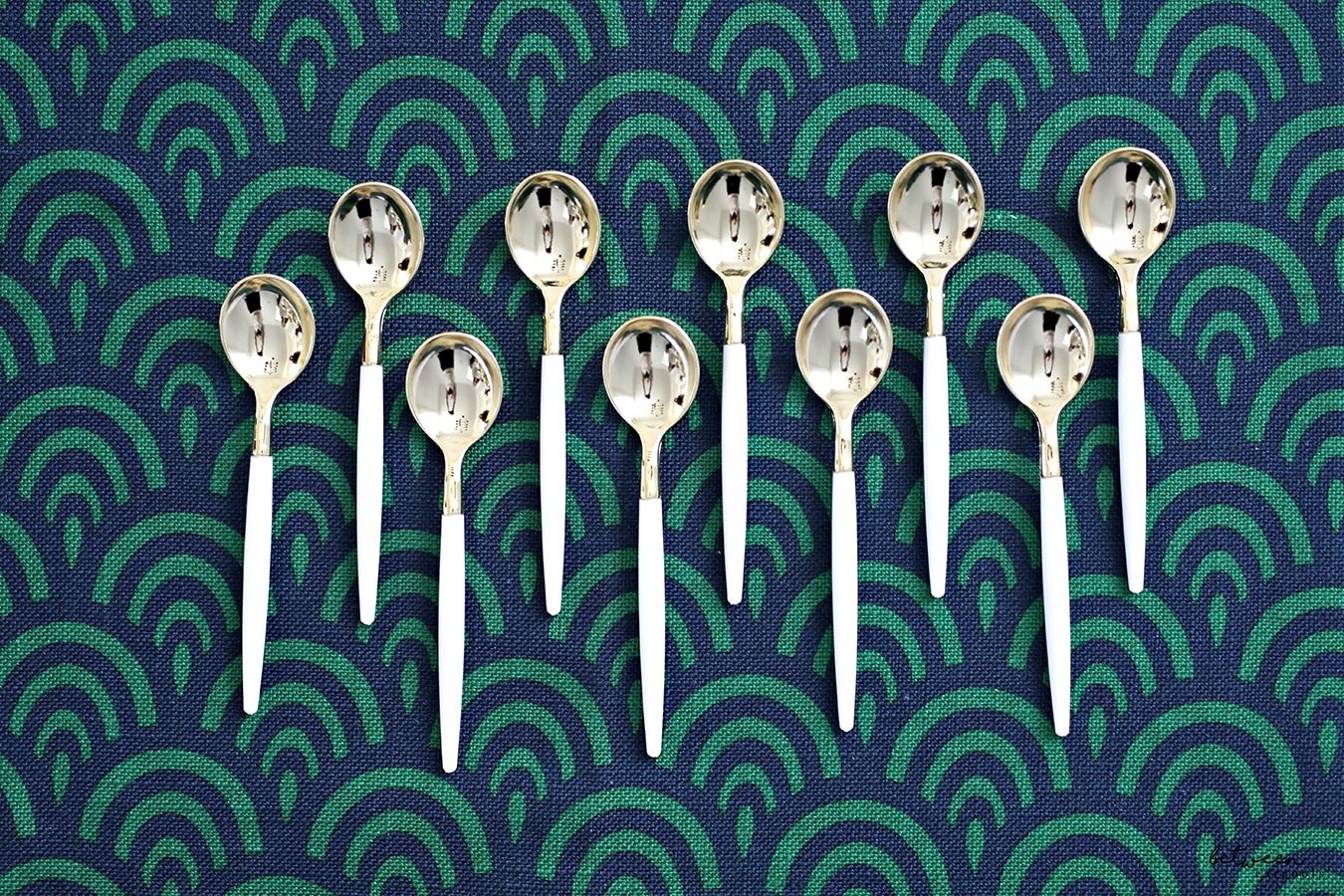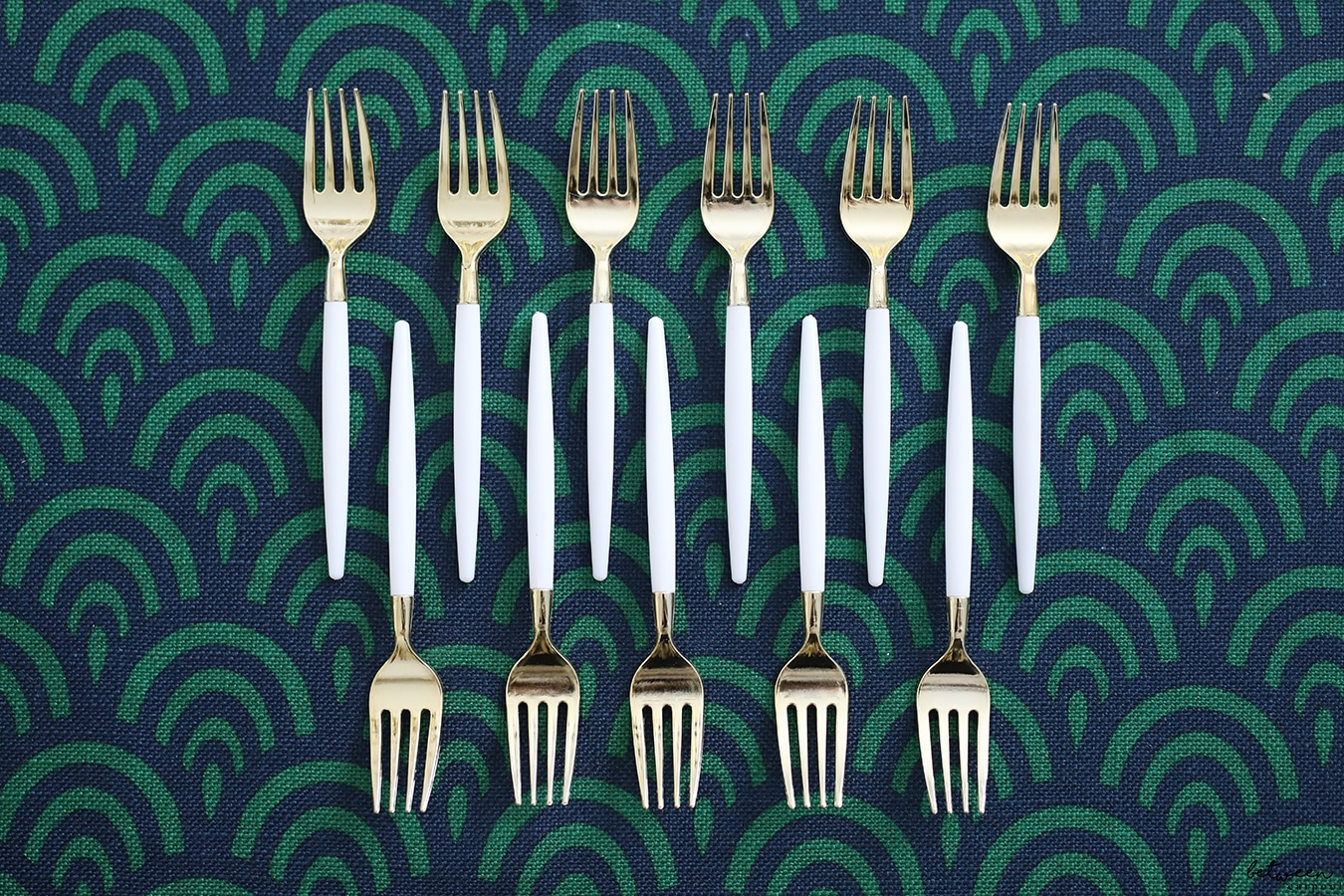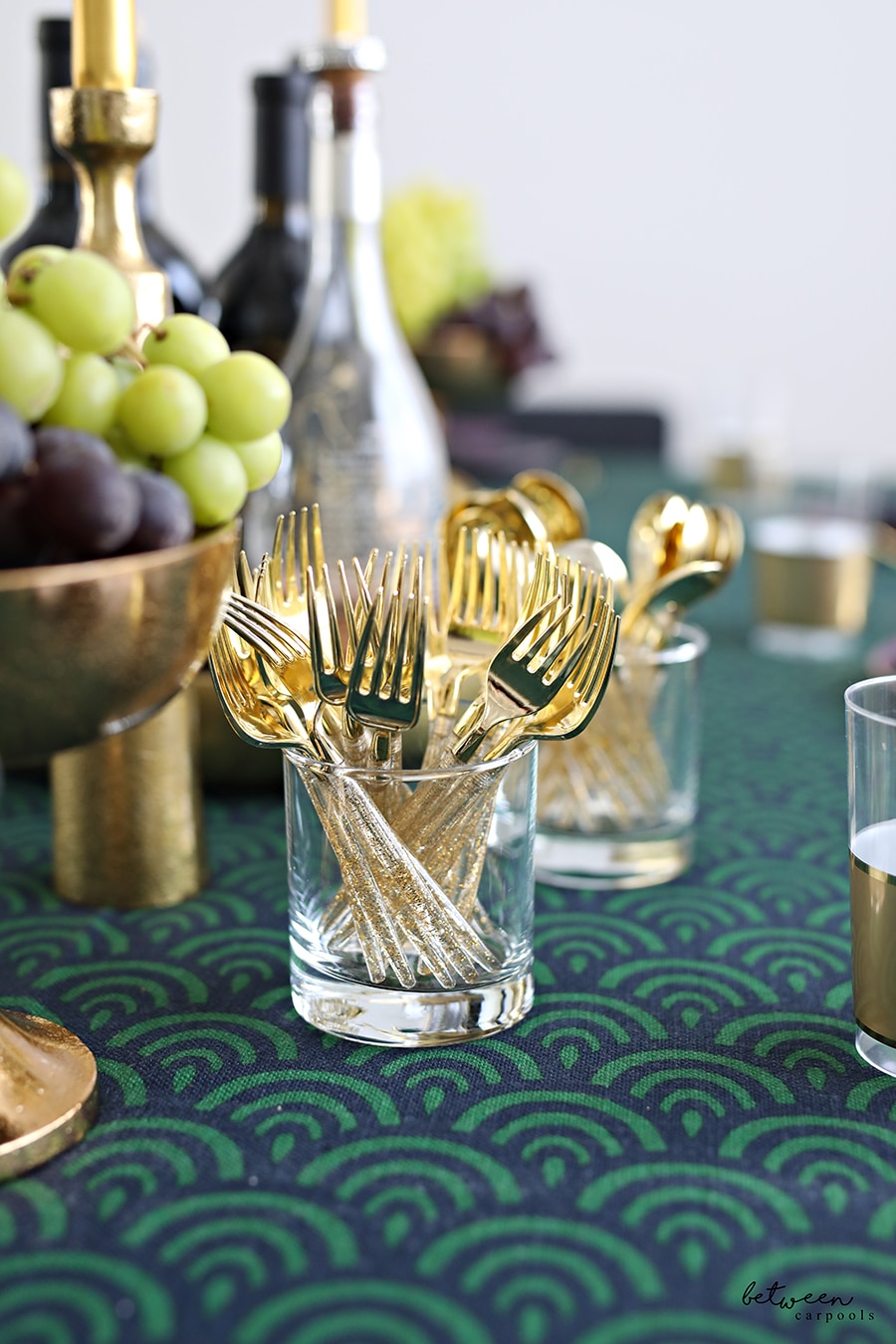 You can lay them out or put them in a cup on your appetizer or dessert table.
Note that the round is our personal favorite style, but these plates also come in square, plus there's way more styles to browse and inspire you at LuxeParty.com.
These are the items used on this table: