The absolute easiest way to serve sushi – and no one is tired of them yet.
When I first featured this recipe years ago, sushi was a new thing. I remember serving it at an upsherin and it was so "new" and "cool."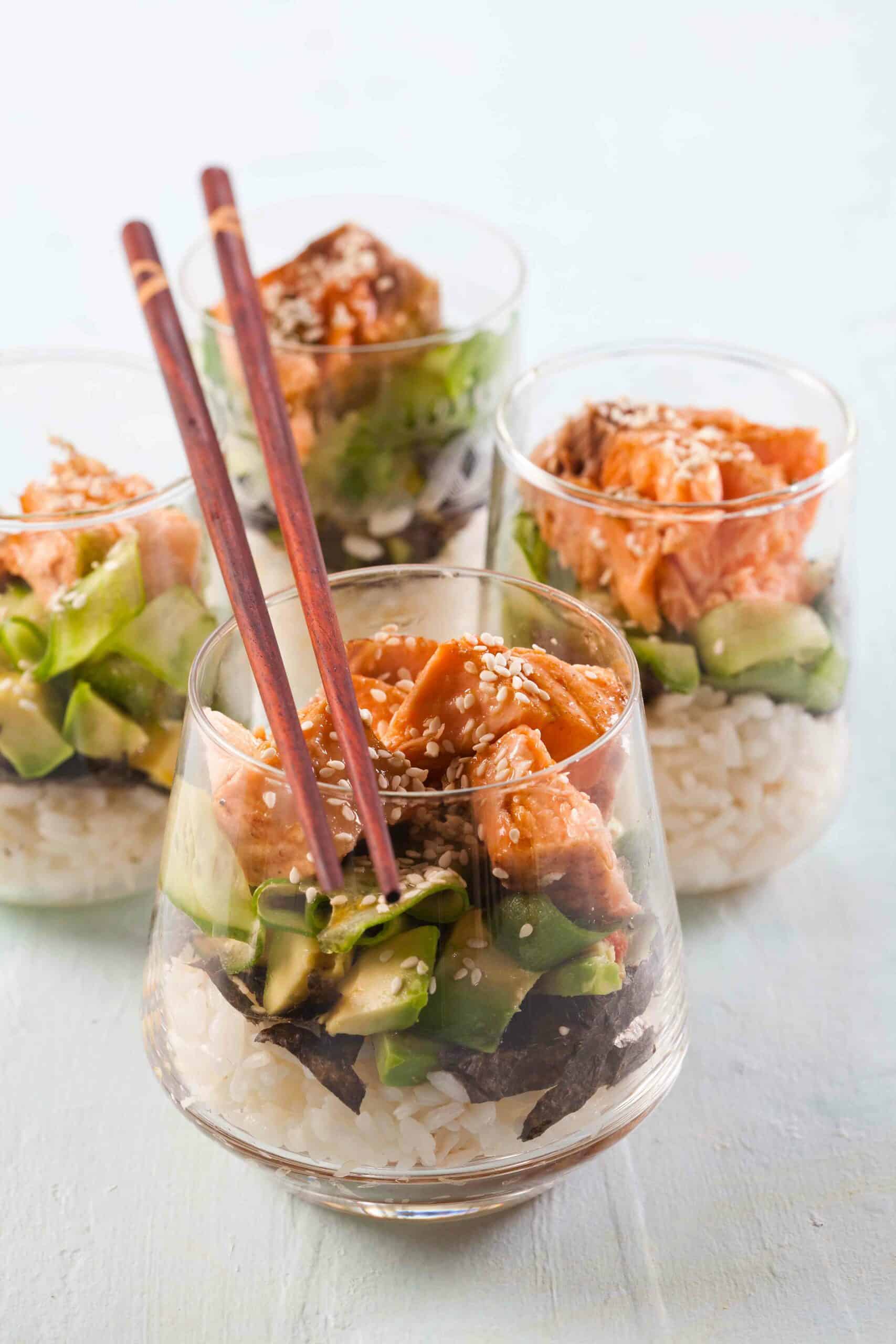 But, guess what? Sushi's popularity never went away. And these little Sushi Cups have stood the test of time, always being there to be that great way to use up leftover salmon or simply be able to serve something sushi-inspired without having to roll those sushi rolls (or without needing to order in). They've been a great item to serve at brunches, on Shabbos/seudah shelishit, or any milchig meal when you need an easy fish item. They're also a great weeknight dinner. 
You can make this either in a large bowl, or in individual glasses like these. Your glasses don't need to be matching, assorted ones will make it look fun as well.
If you love all things that are sushi-inspired, you might also want to check out this Sushi Salad on Between Carpools, or these Sushi Donuts which are great for Chanukah and also easier to prepare vs. standard sushi. You can also try the Avocado Crunch Salad or the "Almost" Poke Bowls in Dinner Done!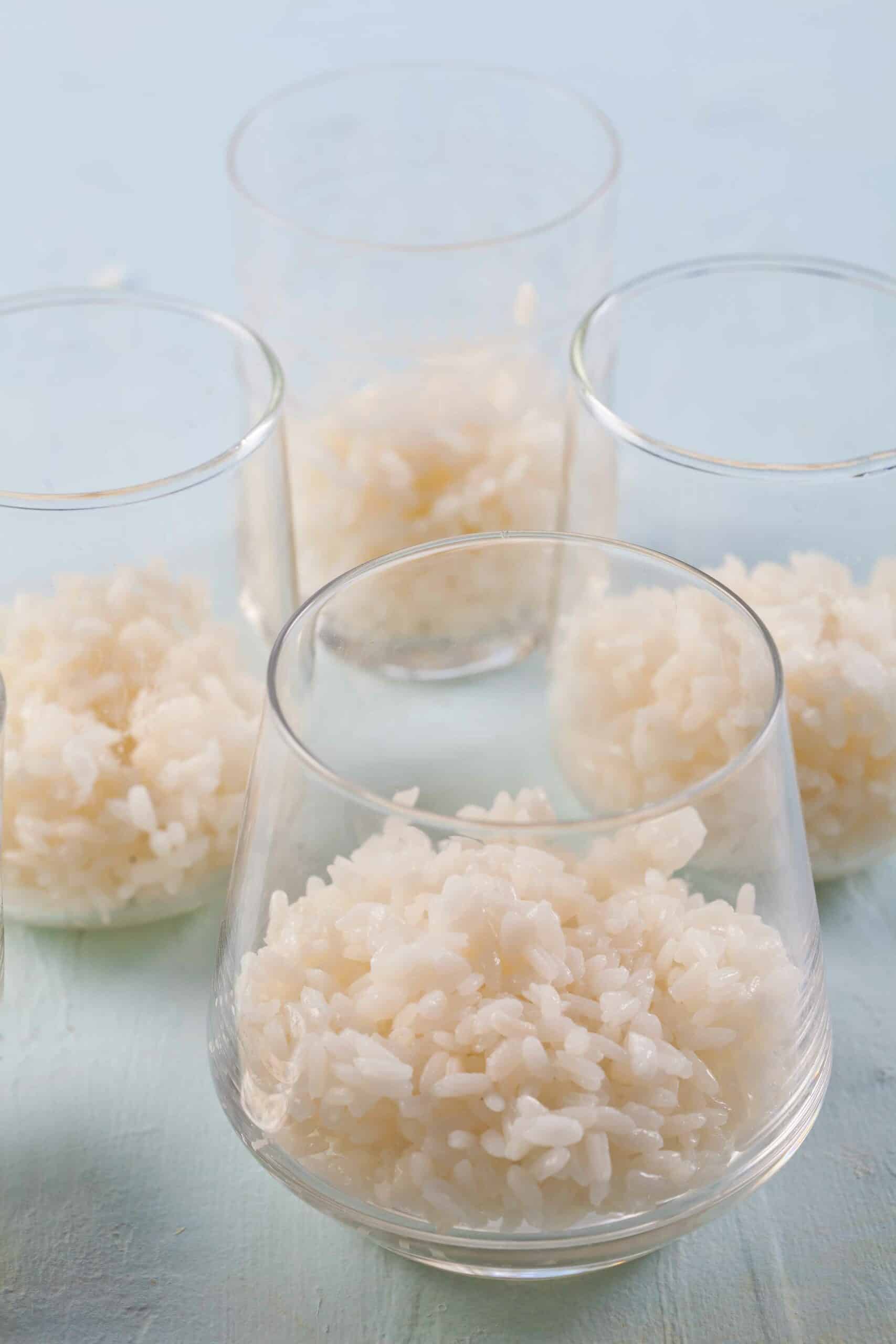 Start by layering cooked sushi rice.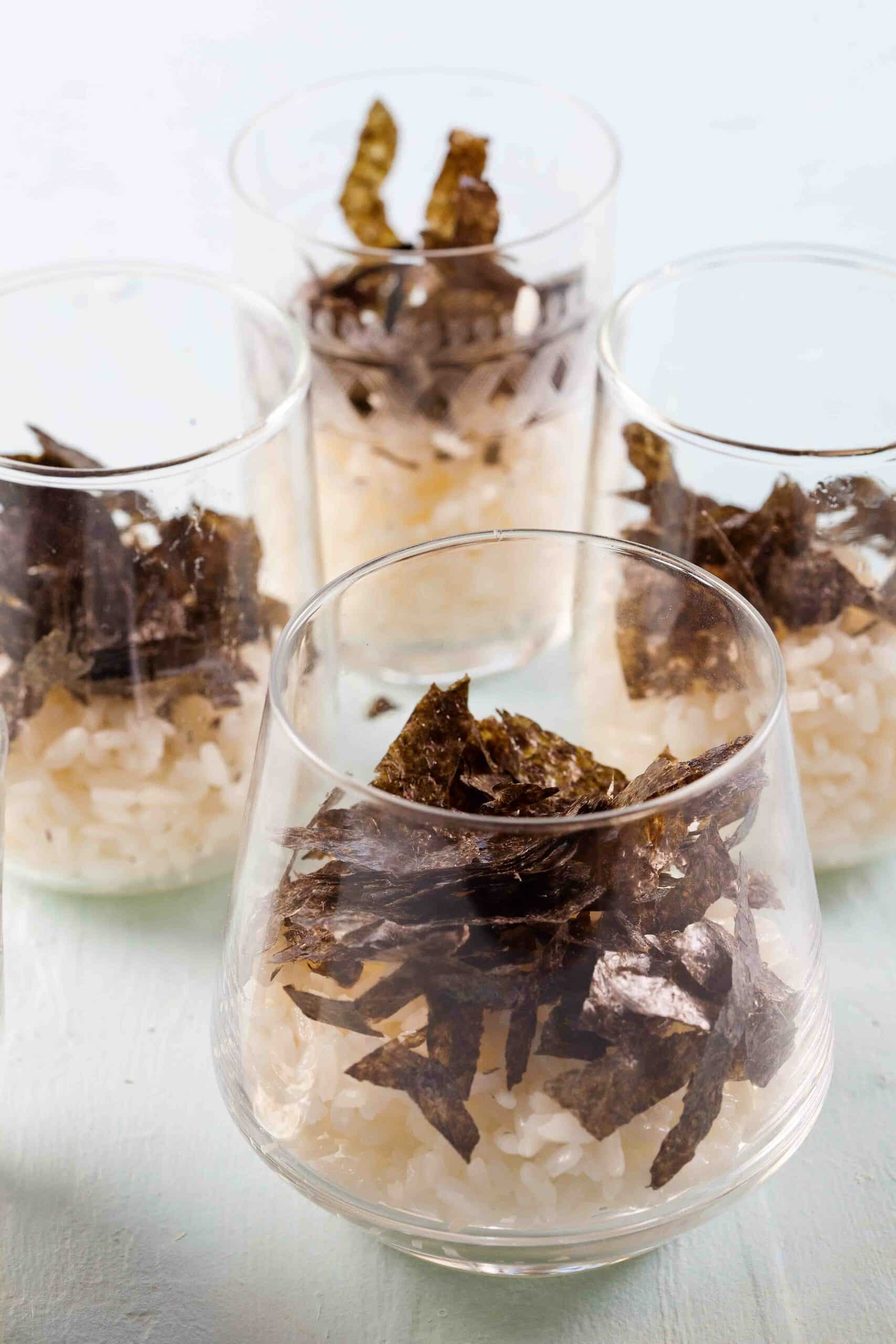 Crumble or cut nori sheets over the rice.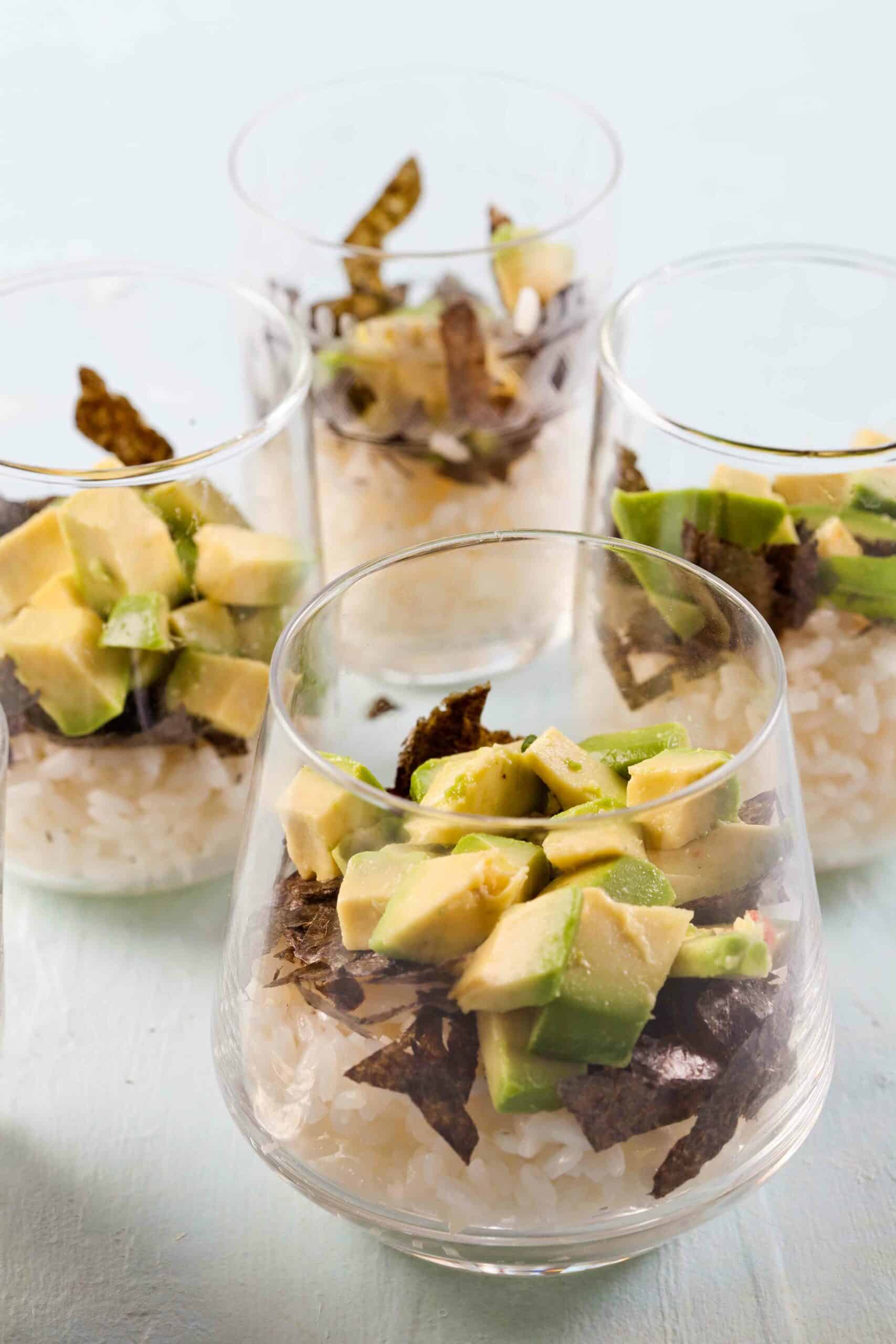 Add some cubed avocados.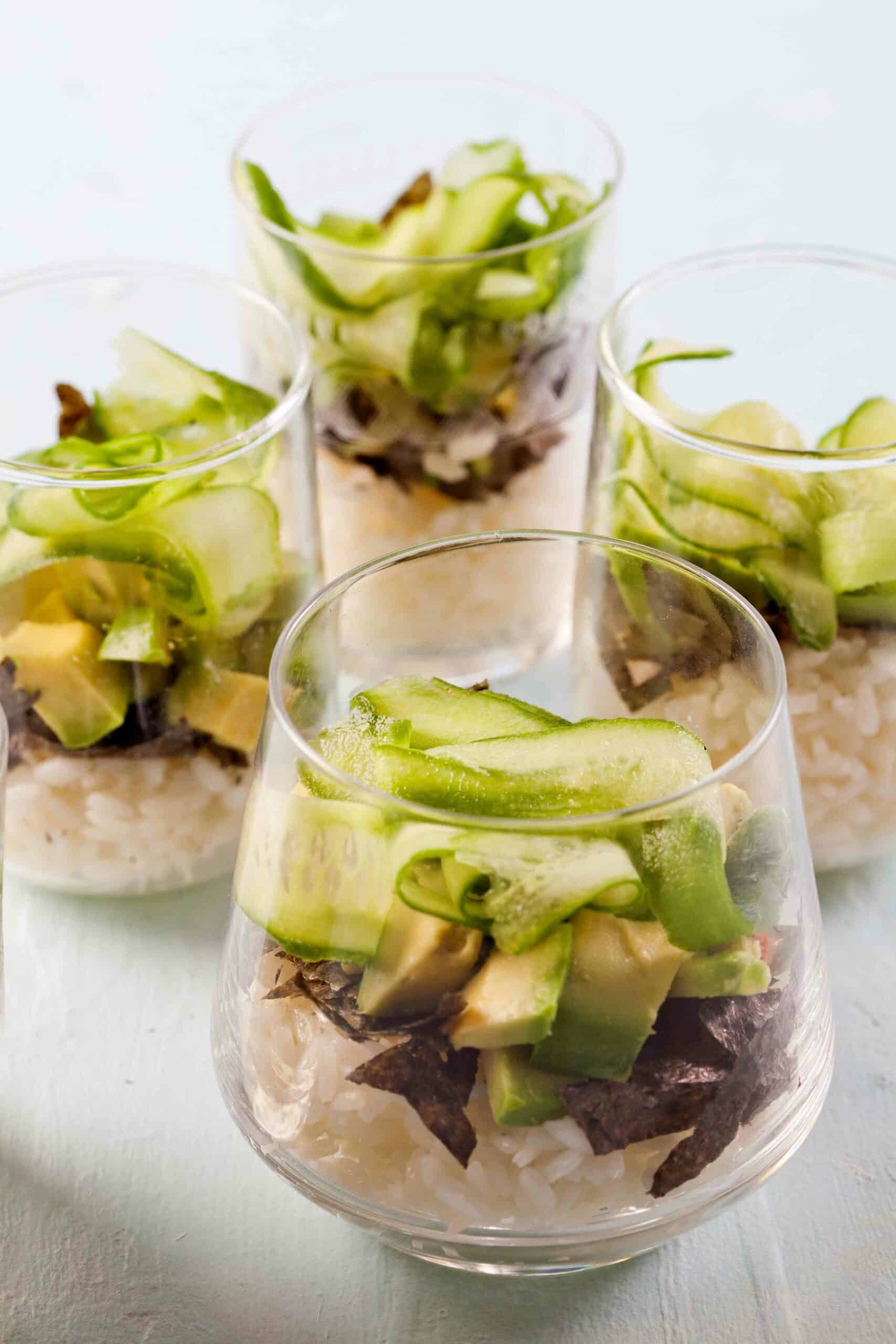 Add some cucumber. These can either be cubed cucumbers or ribbons like this.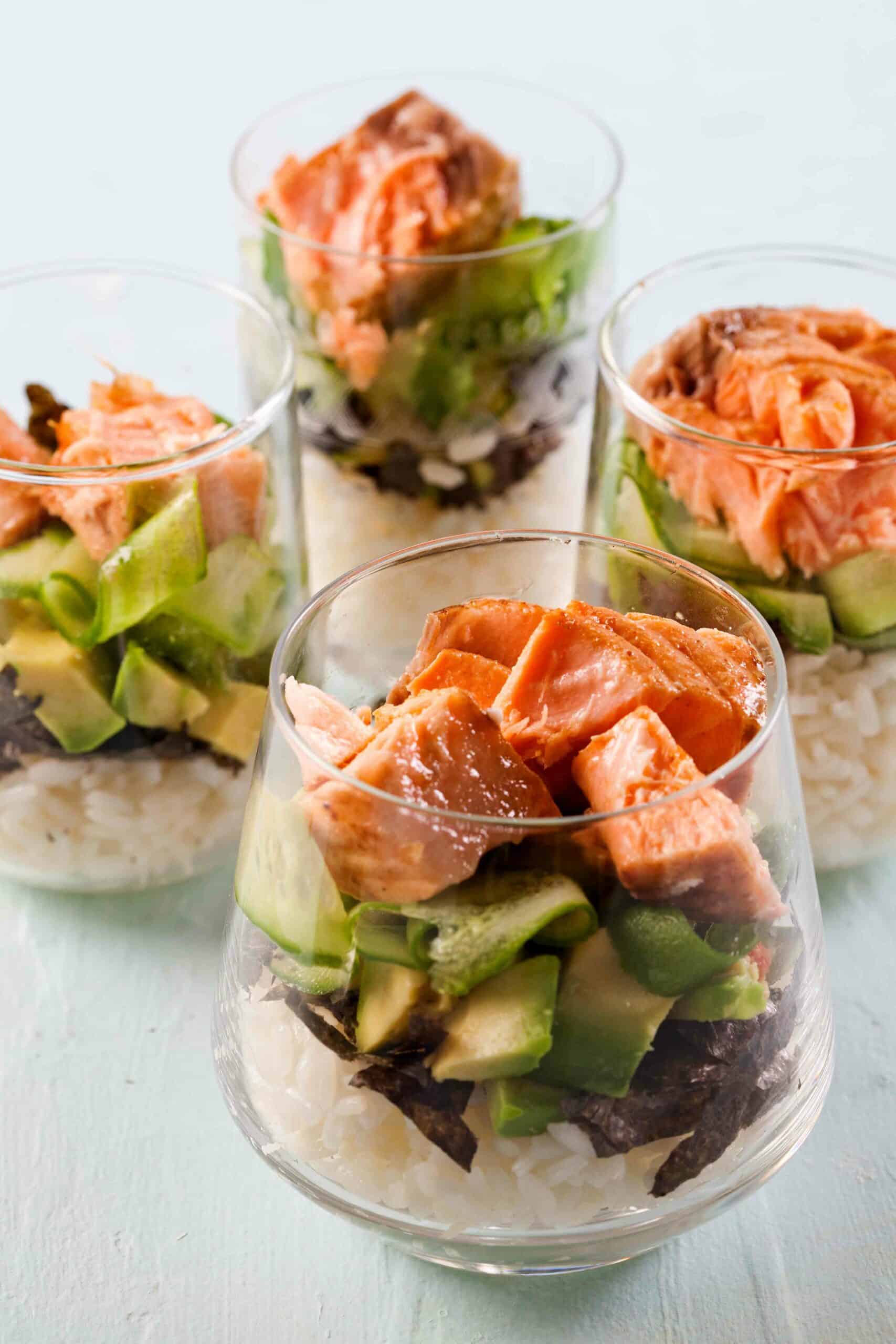 Top with pieces of salmon. Sprinkle with spicy mayo and/or sweet sauce.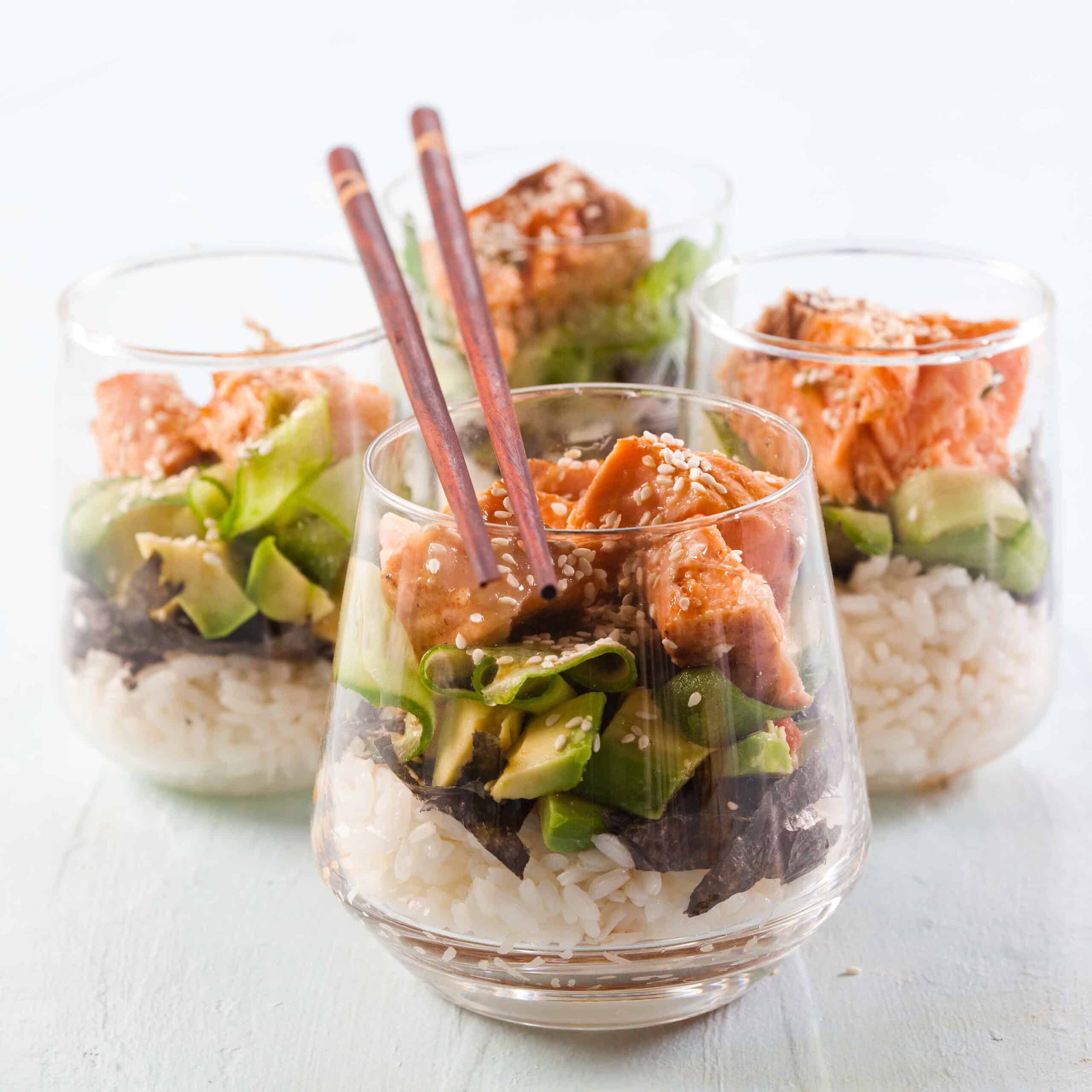 And garnish with sesame seeds.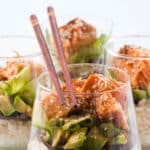 Print Recipe
Sushi Cups
Ingredients
2

cups

cooked sushi rice

½

cup

cooked salmon,

small cubes or shredded

2

sheets

nori,

cut or crumbled

1

avocado,

cubed

1

cucumber,

diced or julienned

spicy mayo,

for drizzling

sweet sauce,

optional, for drizzling

sesame seeds
Instructions
Cut or crumble nori sheets over the rice.

Add some cucumber. These can either be cubed cucumbers or julienned.

Sprinkle the sesame seeds on top.
FOR EXCLUSIVE CONTENT AND A PEEK BEHIND THE SCENES, MAKE SURE TO JOIN OUR WHATSAPP STATUS HERE. JOIN OUR WHATSAPP GROUP AND WE'LL LET YOU KNOW WHEN A NEW POST IS UP!