The kids are in school, and we can finally clear our heads a bit to prepare for Yom Tov. First on the list? The best challah of the year. 
Even if you're not the type to prep ahead, Rosh Hashanah isn't so far away. If we can get that challah and a couple of desserts into the freezer this week, we'll have a much calmer time next week when it's crunch time.
Let's start with that challah. Here are 4 things you need to know for Rosh Hashanah challah your family will ask you for all year.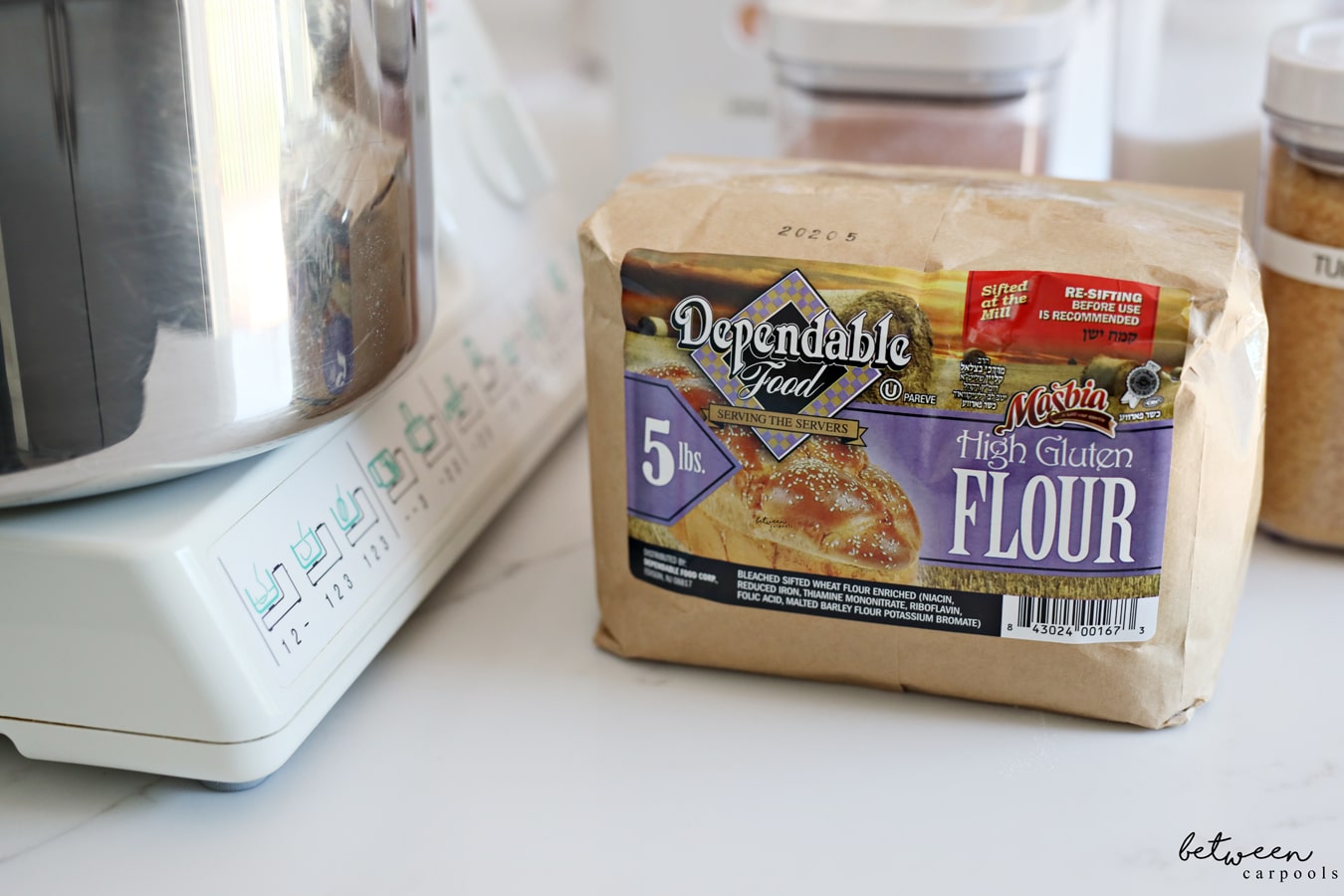 Avid challah bakers promise that the right type of flour makes all the difference for the fluffiest challos. The best flour you can get for challah is this High Gluten Flour by Dependable Foods. It's the best quality flour there is on the market. In stores, in comes conveniently in both 5 lb and 6 lb bags, so it'll work for you no matter which recipe you use. You can also get it in bulk and have it on hand always with your Dependable Foods order.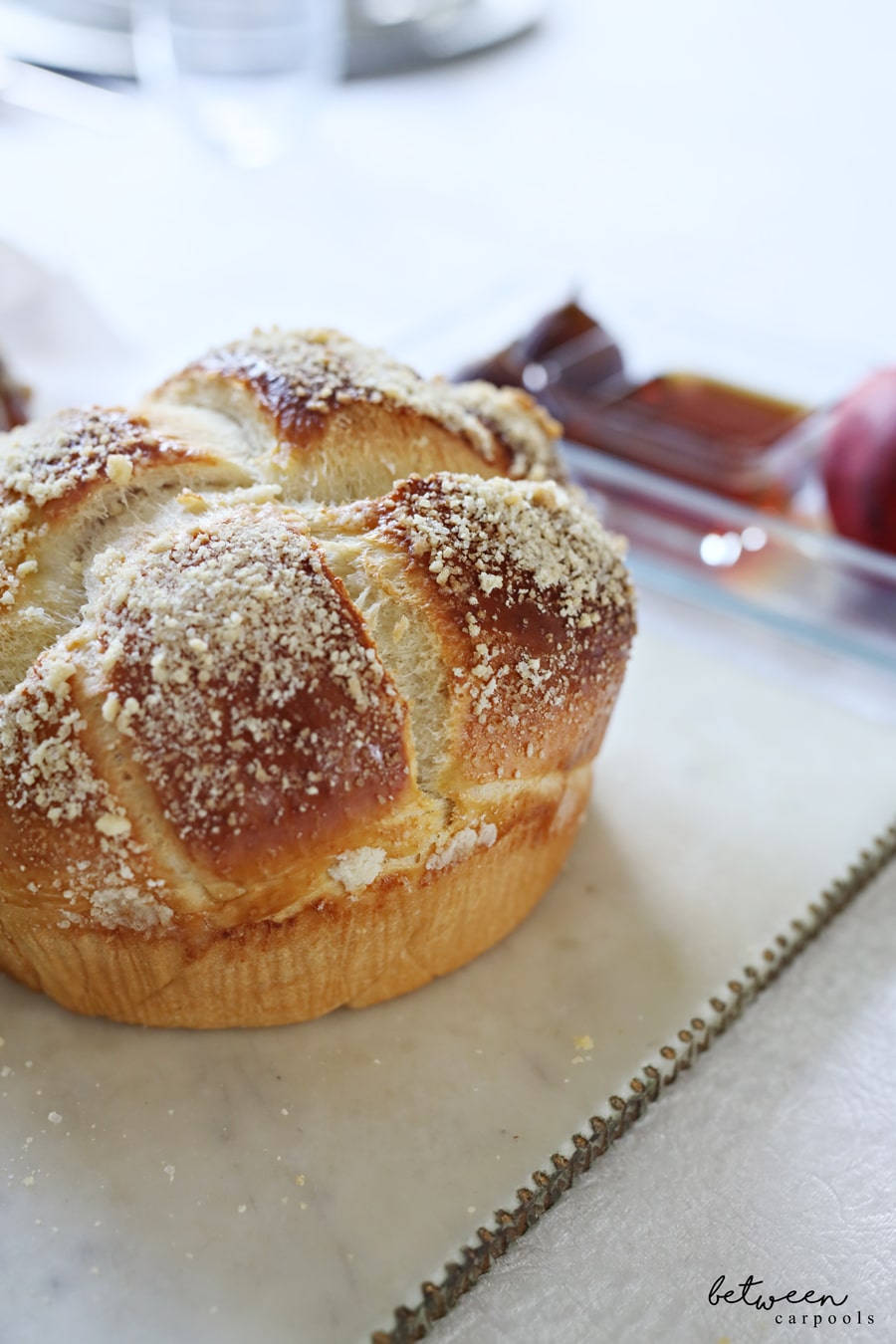 Even if you use your own challah recipe, you need to use these crumbs (complete recipe below) to top your challah (it's such a treat!). In a bowl, knead together 1 ½ cups flour, 1 ½ cups sugar, and 1 stick of margarine (it should be at room temperature and soft). Top all your challahs generously!
We first shared the sweet challah recipe below by Mrs. Goldy Siegfried four years ago. This challah will make you think that you're eating fresh, heavenly sweet rolls and you'll be hooked. It's the perfect sweet way to start your Rosh Hashanah meal.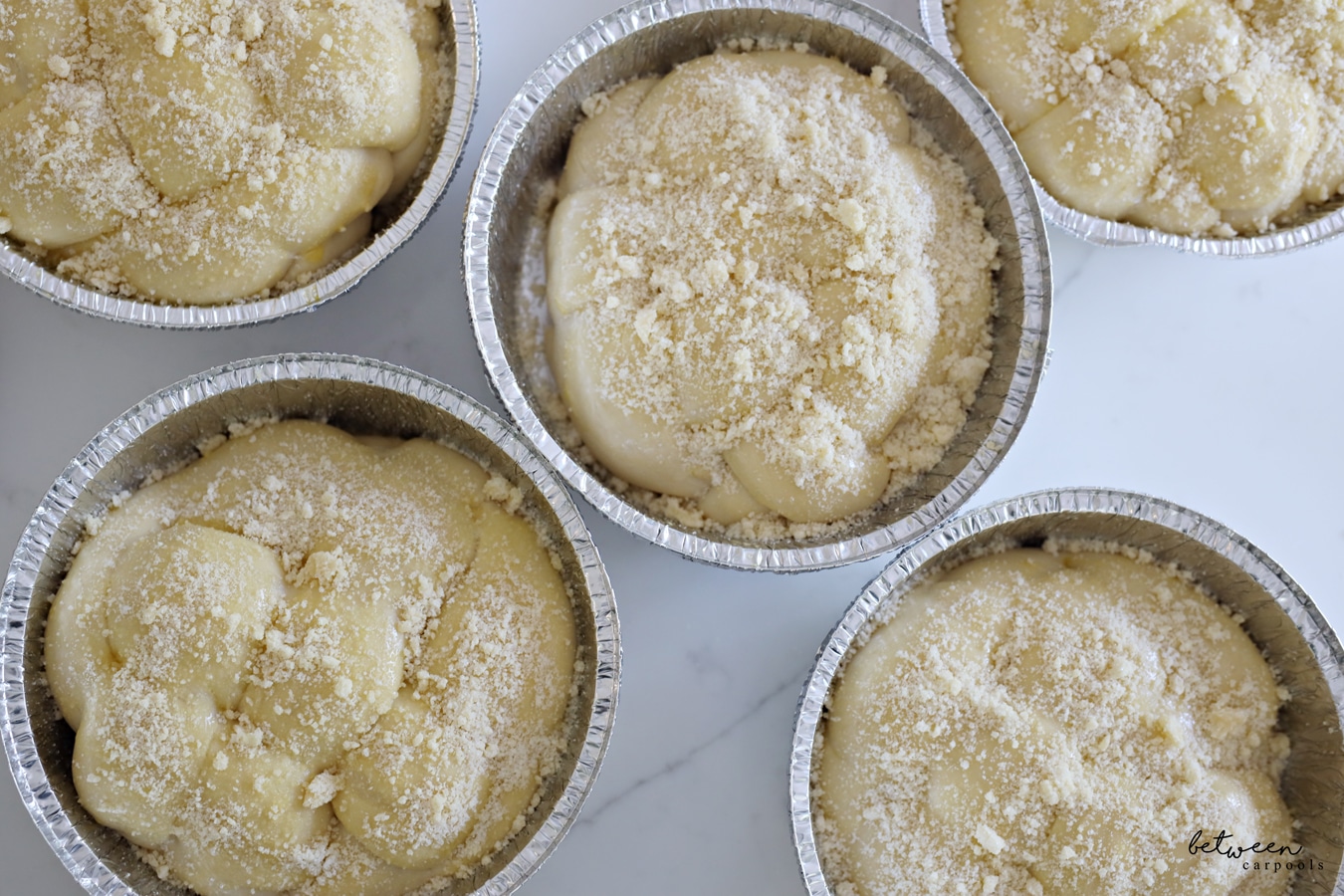 Learn how to braid a round challah as you see here in this video: How to Braid Round Challah.

Sweet and Fluffy Challah
Ingredients
4 ½ cups of warm water, add as much needed
2 cups sugar
¼ cup active dry yeast
3 extra large eggs
½ cup oil
2 tablespoons salt
5 pounds flour
Topping:
Crumbs:
1½ cups flour
1½ cups sugar
1 stick (½ cup) margarine
Instructions
Prepare the crumbs. Combine flour, sugar, and margarine. Mix to form coarse crumbs. Set aside.
Begin by using 4 cups of warm water (3 cups cold water from the sink and 1 cup boiling water). Combine water, yeast, and sugar in the bowl of an electric mixer. Stir and let sit 6-7 minutes.
Add eggs and oil. Add salt and ⅓ of the flour, mix for a few seconds, until combined. Add another ⅓ flour, and mix just until combined, then the last ⅓ of the flour. Add remaining water (or just as much as needed for a nice sticky dough). Mix for 10 minutes on high speed.
Remove dough from mixer and place in a large mixing bowl. Smear the top of the dough with a little oil. Cover and let rise 2 hours.
Right before you are ready to braid the challah, preheat oven to 200ºF. When it reaches that temperature, shut the oven off.
Divide dough into 6 parts. Braid and place in pans. Place braided challah into the warm oven and let rise an additional 1 hour (otherwise you cover and let rise on the counter until it doubles in size, 1 to 1 ½ hours).
Preheat oven to 350ºF.
Brush challah with beaten egg and place crumbs on top. Bake until challah is golden. Challah with crumbs needs to bake a little longer than usual challah.