Now, you'll always have your baby formula accessible, in one little convenient package. 
I don't know why it took me so many babies to figure this one out. I mean, duh. Couldn't I have first had this simple formula idea 14 years ago, instead of when my youngest was 11 months old? It would have made traveling with my babies much, much simpler. 
What do you do when you're going to be out for a few hours and need to take along baby formula? 
Well, in the past I've either taken along a whole container and water bottles or used bottles like these by PopYum. Others might use formula dispensers like these which make a mess when you're trying to add formula to a bottle. You need to always refill them. And then you need to wash 'em. 
Whatever it is, before I would be out for a few hours, I'd always be busy getting something together so I'd be prepared when my baby gets hungry.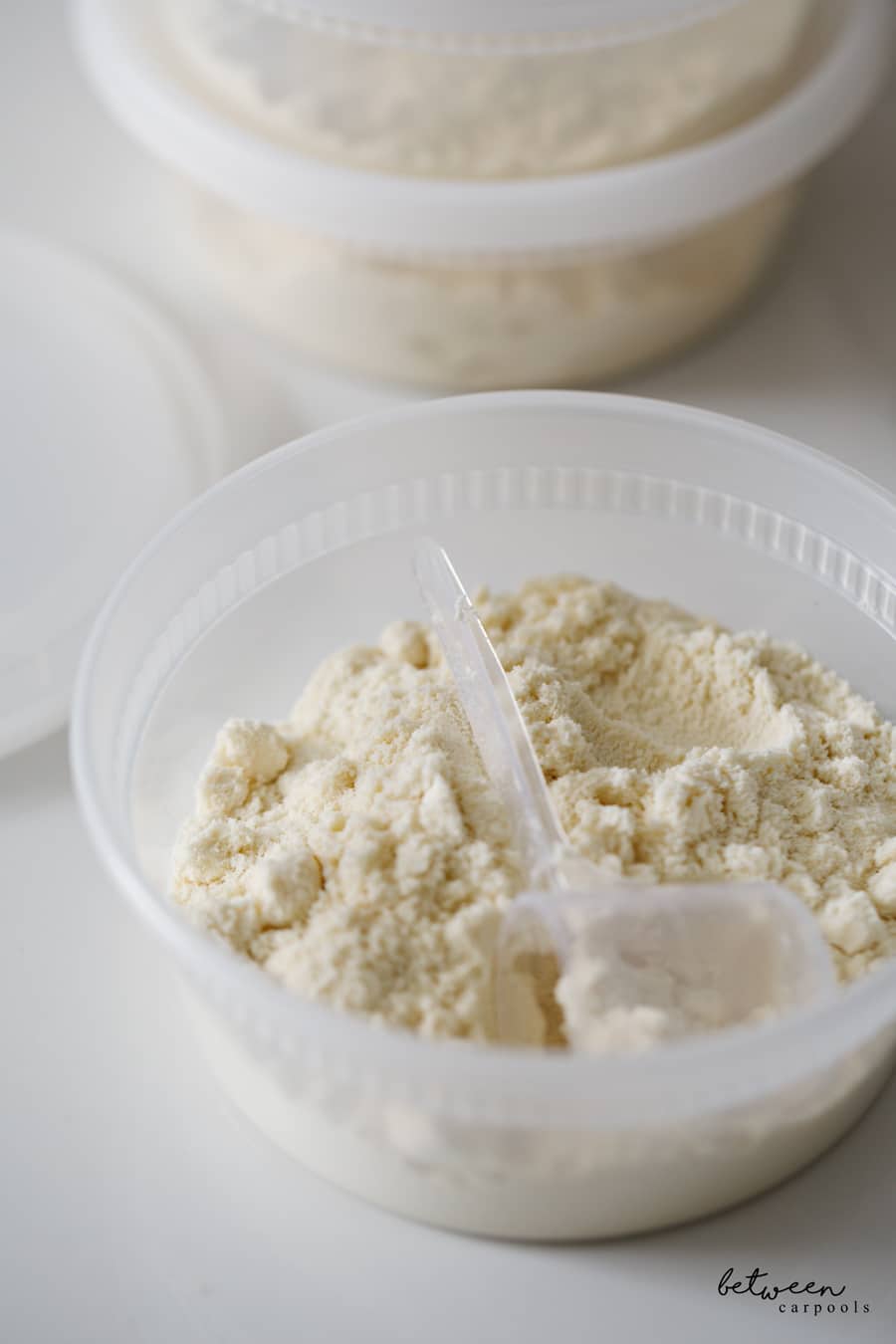 Well, not anymore. Now, I just keep a lot of these disposable half pound containers on hand, ready to grab and go. Inside is enough formula for two bottles and a scooper (so I can actually get that formula in neatly. And, of course, there's always tons of extra scoopers around. Save them when you use up a container). 
Fill the containers with the quantity of formula that makes sense for you. I keep a stack of these in my baby drawer and one or two in the diaper bag with a water bottle, so I always have a supply available. (Whether you toss them or refill is up to you, but you don't need to always be busy refilling them because you'll have ample supply.) 
And, the best part…when I'm ready to leave the house, I don't have to stop to make bottles or prepare containers of formula. I'm good to go!