No bakery on your corner? No worries. Bread from your freezer can also be soft and fresh-tasting if you know this little trick.
If you grew up in Europe like Renee Muller, then it's likely your childhood mornings included walks to the bakery to buy a fresh loaf of bread for breakfast.
And while there's nothing like fresh bread (and best of all, fresh pita), we're not running out to the bakery each morning. But even when we do, some of that goes into the freezer.
So now comes the time when you need to defrost such bread. Defrosting in the oven takes too long and the it gets a little toasty. What if you simply want it to be soft? Defrosting in the microwave yields a rubbery texture.
But with one little trick, your microwaved bread will be soft, as if it was freshly baked.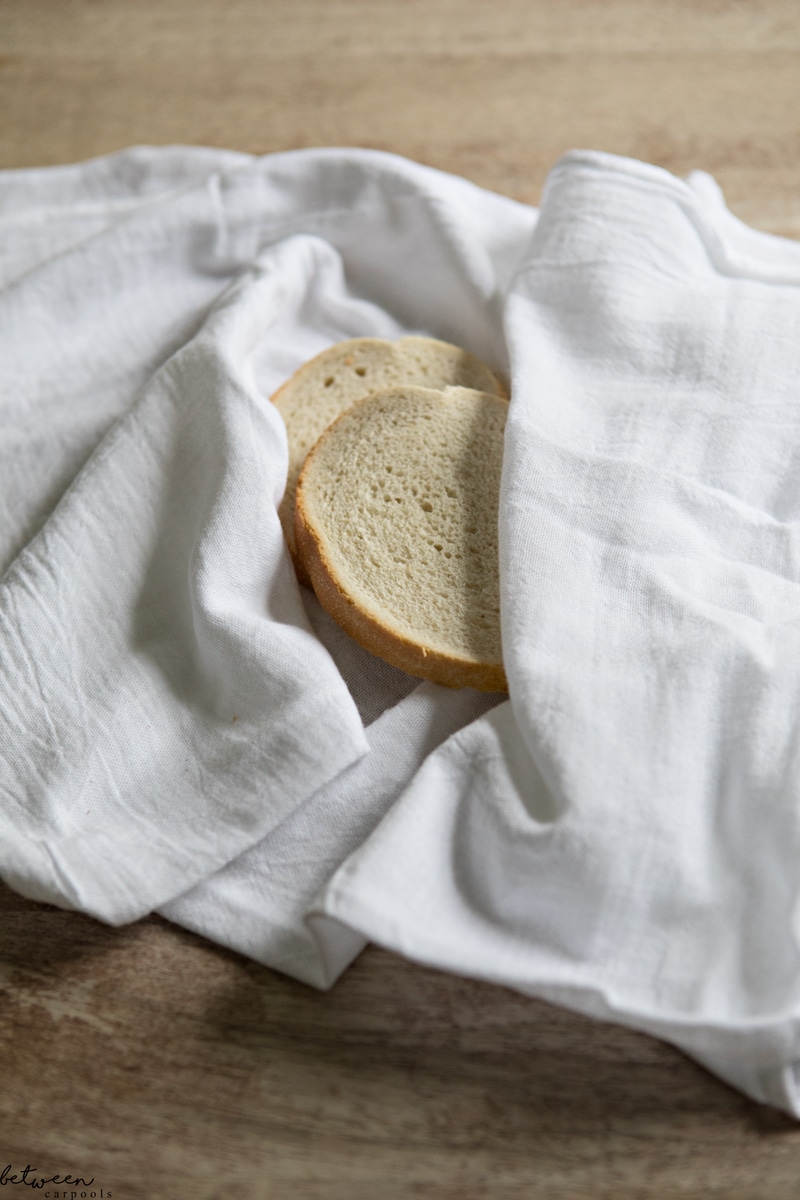 Simply wrap it in a clean dish towel (when there are no dish towels to be had, paper towels also work, but a real towel is better). Microwave.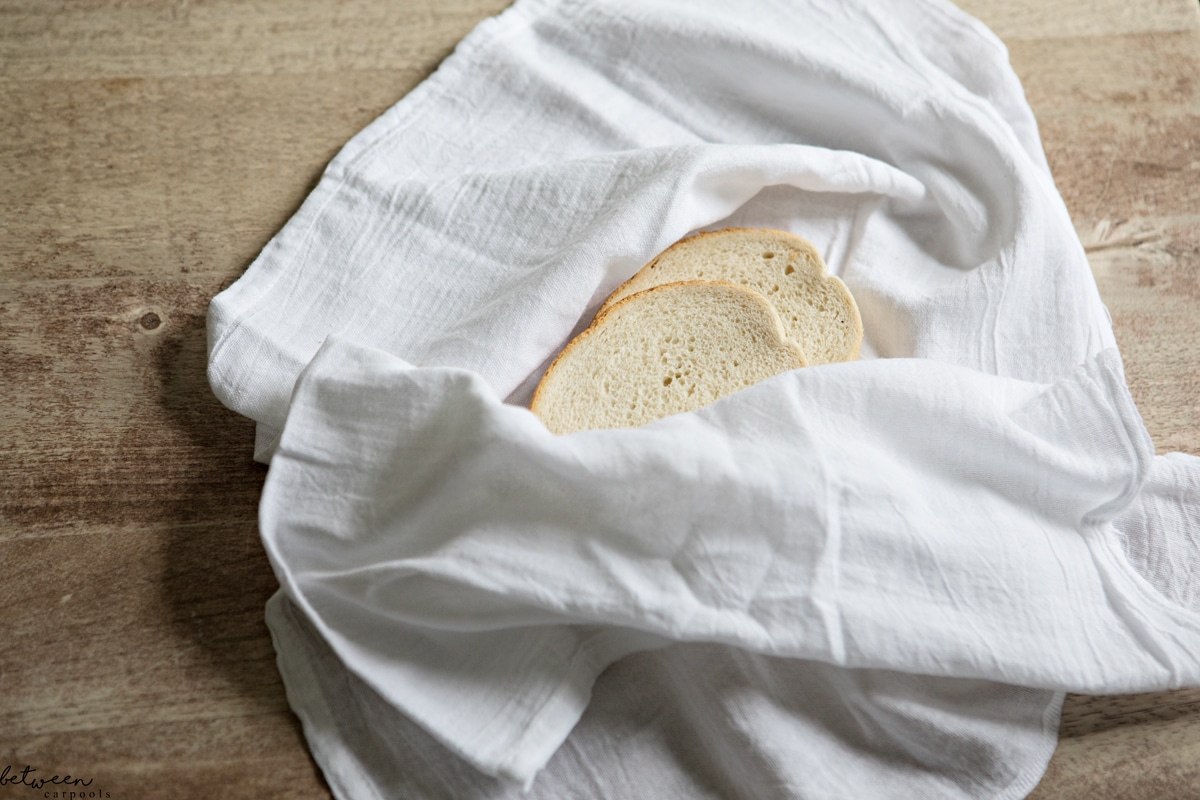 And that's it! Fresh, soft, hot non-rubbery bread! This works great for bagels, pita, rolls, or anything else your family enjoys.