This is a conversation between the 5 of us (see what we did there?) and what we bake for our family. And it's not just about challah. 
We are used to thinking in advance. So you'd think it's natural for us to think about baking challah while we are here frying crepes and baking Pesach brownies. 
Not really. 
Yet, for the sake of our readers, we had a conversation about challah… a few days before Pesach. We were curious, which challah recipe do we, the creators of BCP, search for on our own website? (Unless, of course, we know the recipe by heart.)
And while we were discussing, we also touched on whatever else we might be baking this week.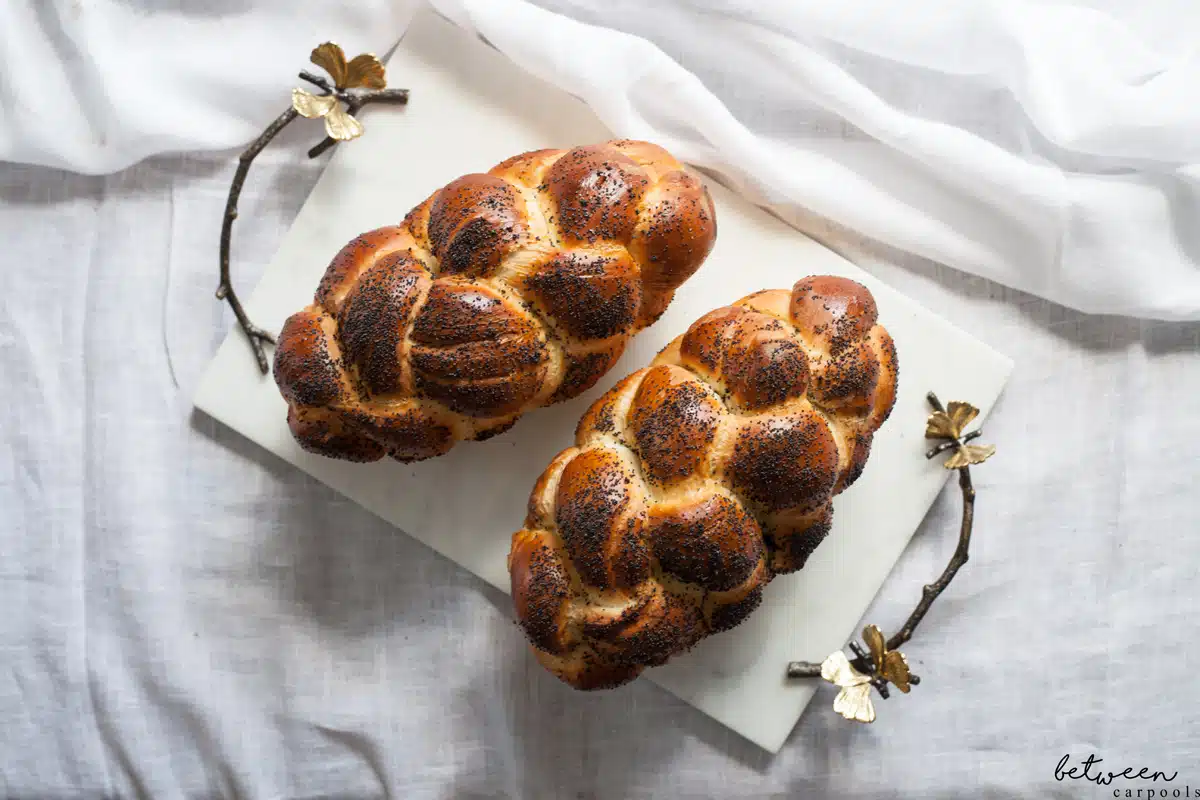 Leah: This one here is my go to recipe (that's why the post is titled this way!). I divide the dough into six and braid them, then place them in disposable challah pans. A quick greasing of  the pan with spray is all it takes.
My most important tip is to mix and mix the dough until, when you pull the dough, it's elastic and slightly translucent (that's when you know the gluten has formed).
To me, a good dough also needs to be slightly sticky. It makes for a lighter, airier challah. I never add all the water or flour called for in the recipe. Leave some water and flour out and slowly add as much as you feel the dough needs.
Some days the dough will need more water, some days less. Read more about that here.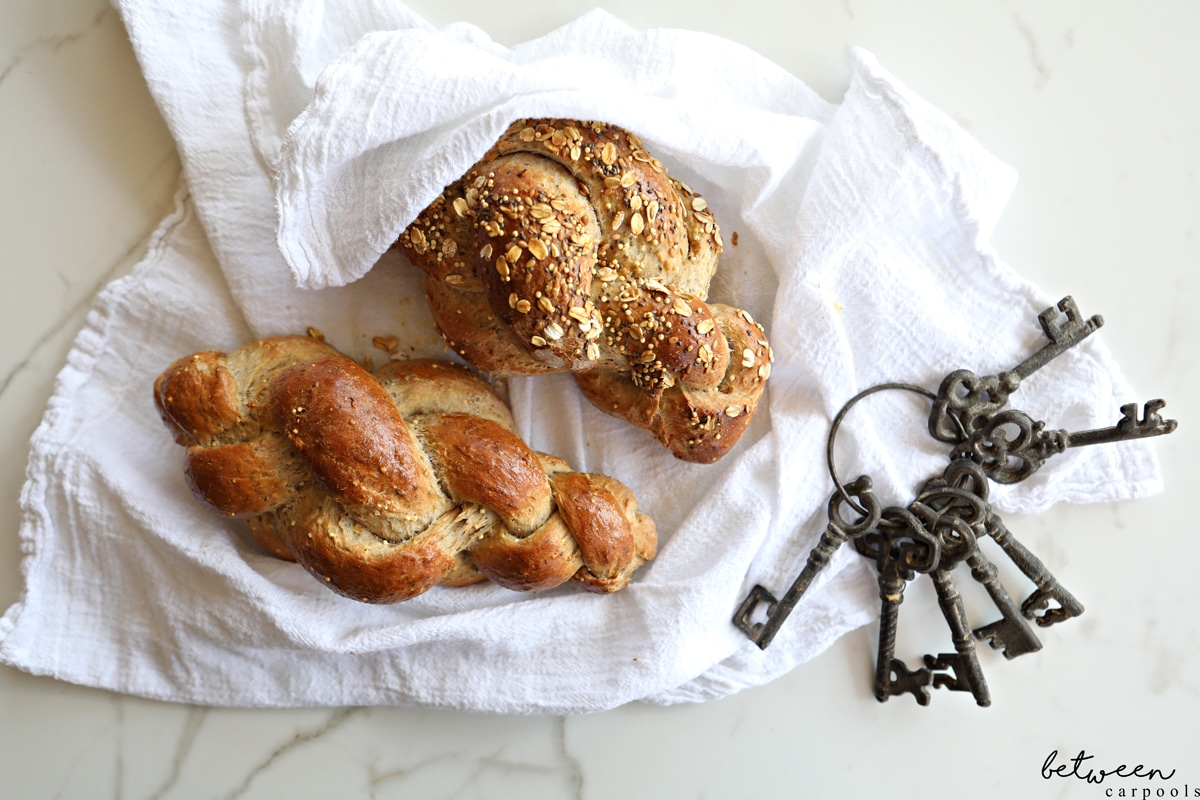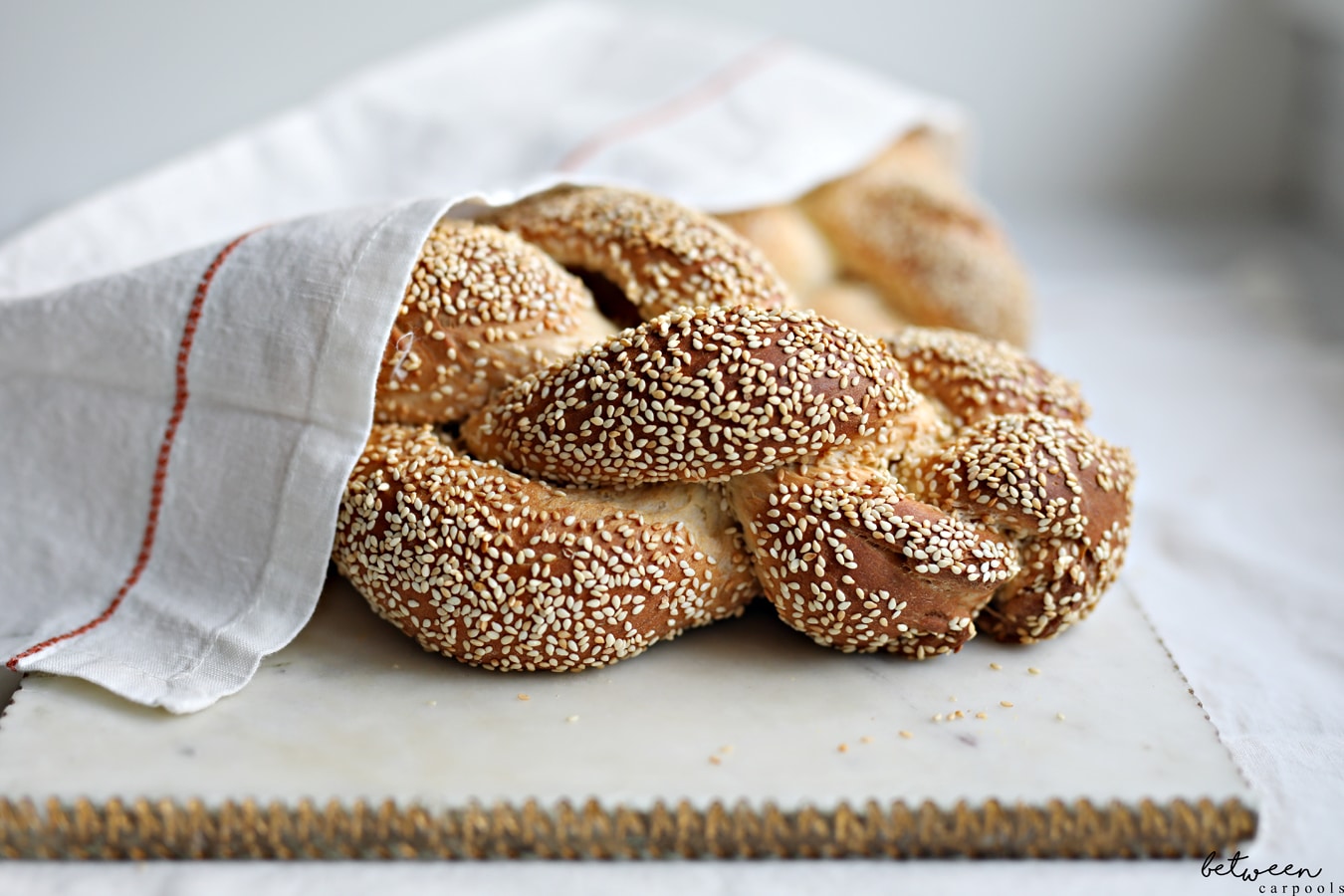 Renee: I know I will be baking two batches: One whole grain and one with regular white flour. This 5 grain challah recipe is a favorite, and I will be making some rolls too. The kids like to grab one on the way to school sometimes. And the white flour challah? It doesn't really matter which recipe (probably the one from my book Our Table) but as long as I do this sesame seeds hack my family will be thrilled! They love it. It's a game changer. And it works on any recipe. You have to try it. For Purim I used the sesame seeds hack and braided these one strand challos. They came out really cute.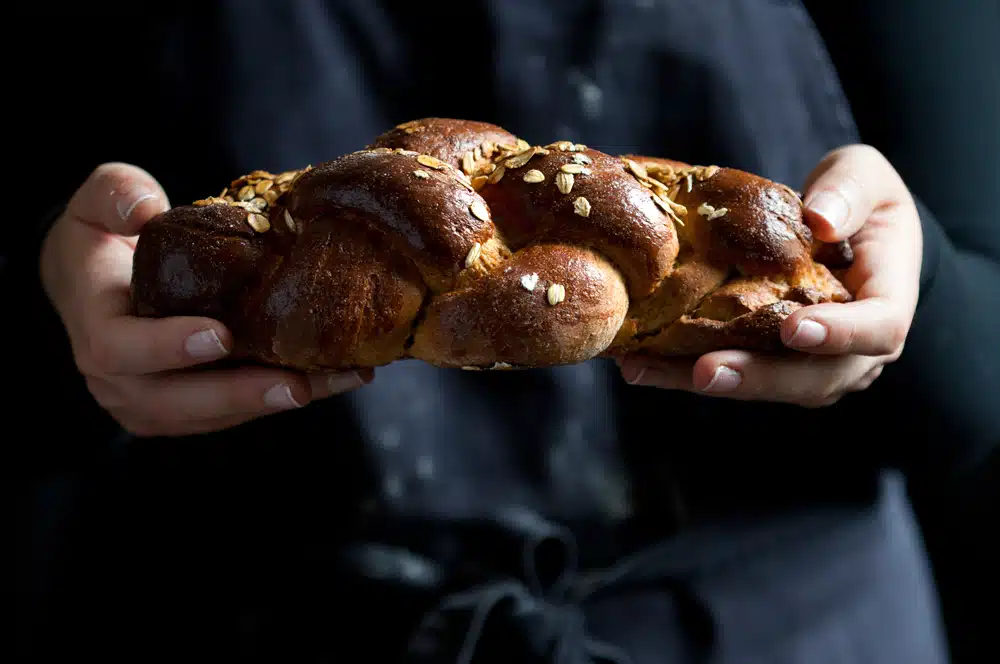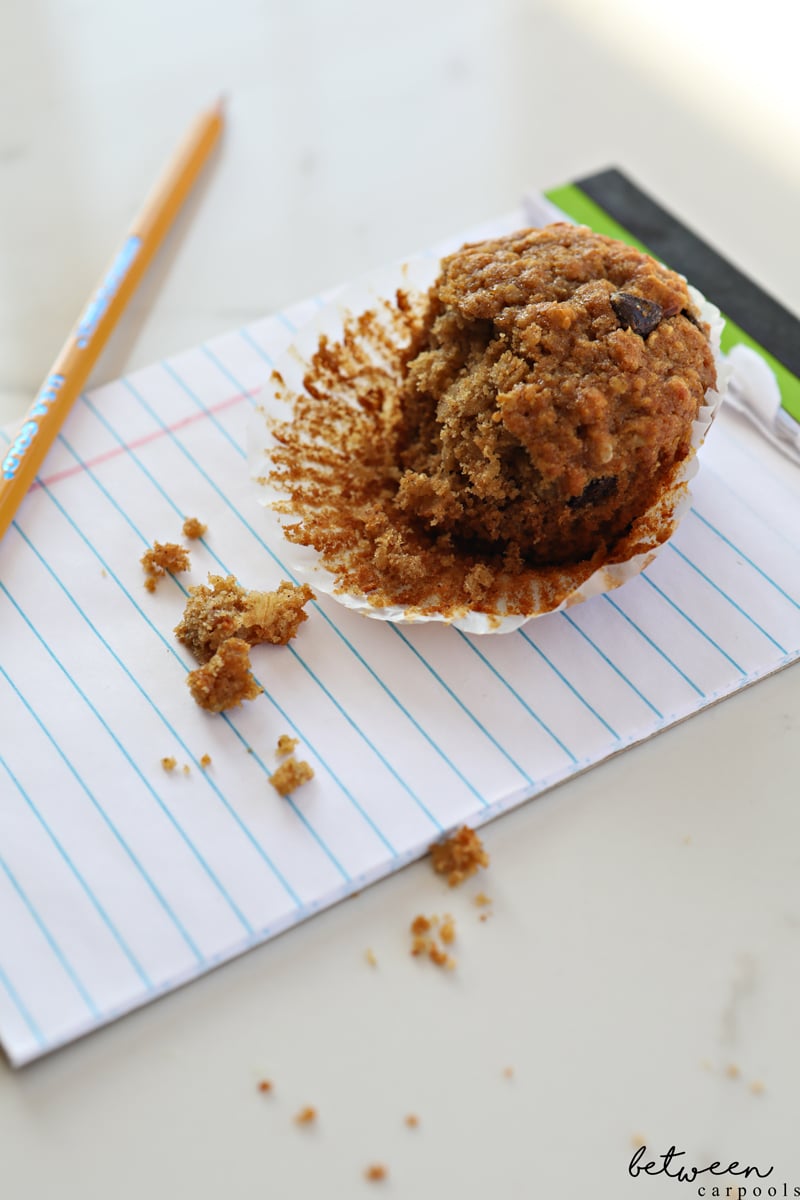 Shaindy: I like to make a batch of whole wheat challah and braid it into small rolls, so that I can have some for myself to last me a while. Also, my daughter  will make Elky's whole wheat muffins for breakfast (they're such a classic, we also included them in Dinner Done).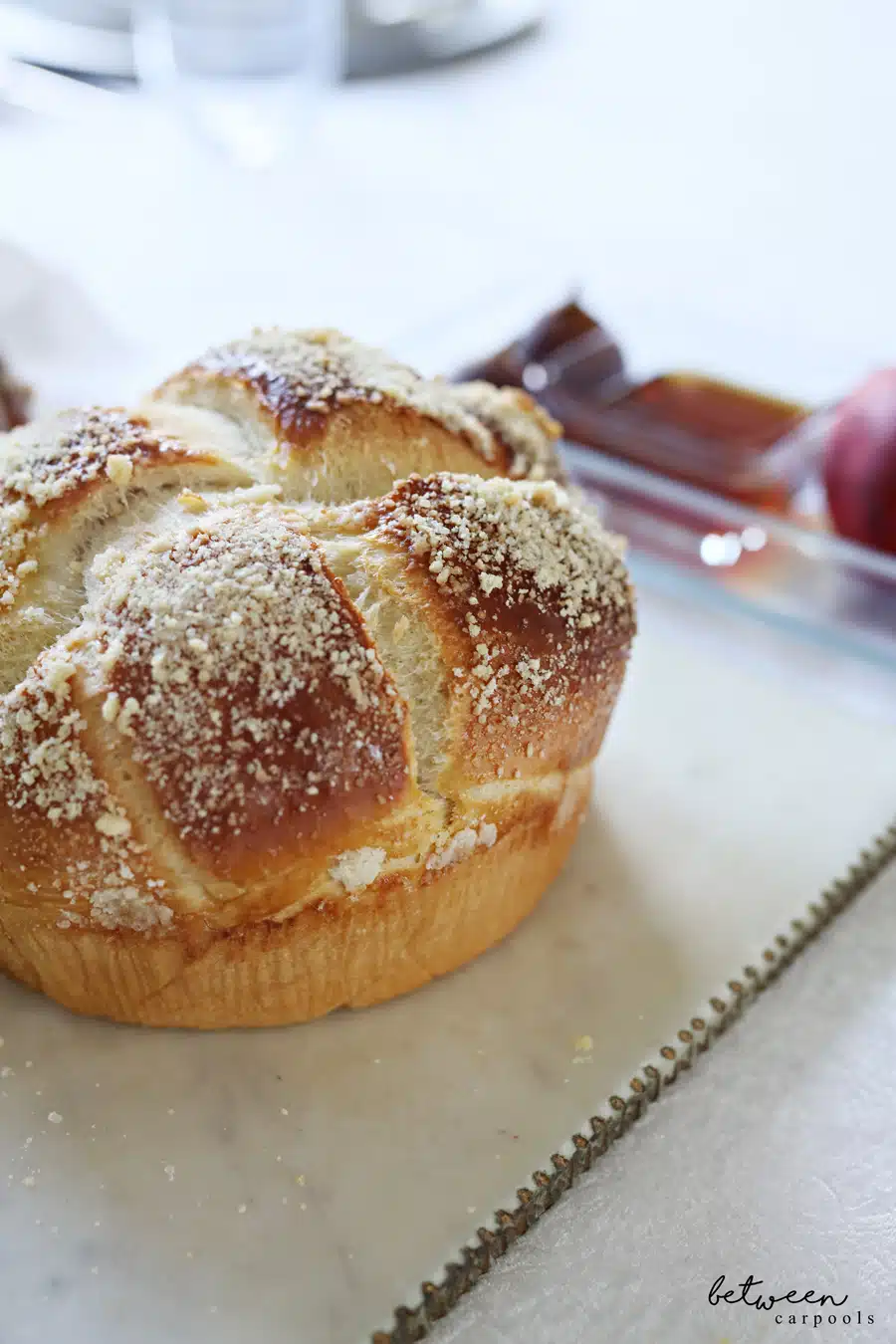 Victoria: I will bake challah, but only challah. After Pesach we're more into healthy foods, so I'm not running to make any cookies or cakes. As far as which challah, my family loves streusel-topped challah (I use these crumbs from BCP). It gets them to the table. If I have time, I'll also make Renee's 5-grain challah that the adults love. I usually make that recipe into 2-ounce rolls (so that they're approximately the size of 2 kezaytim).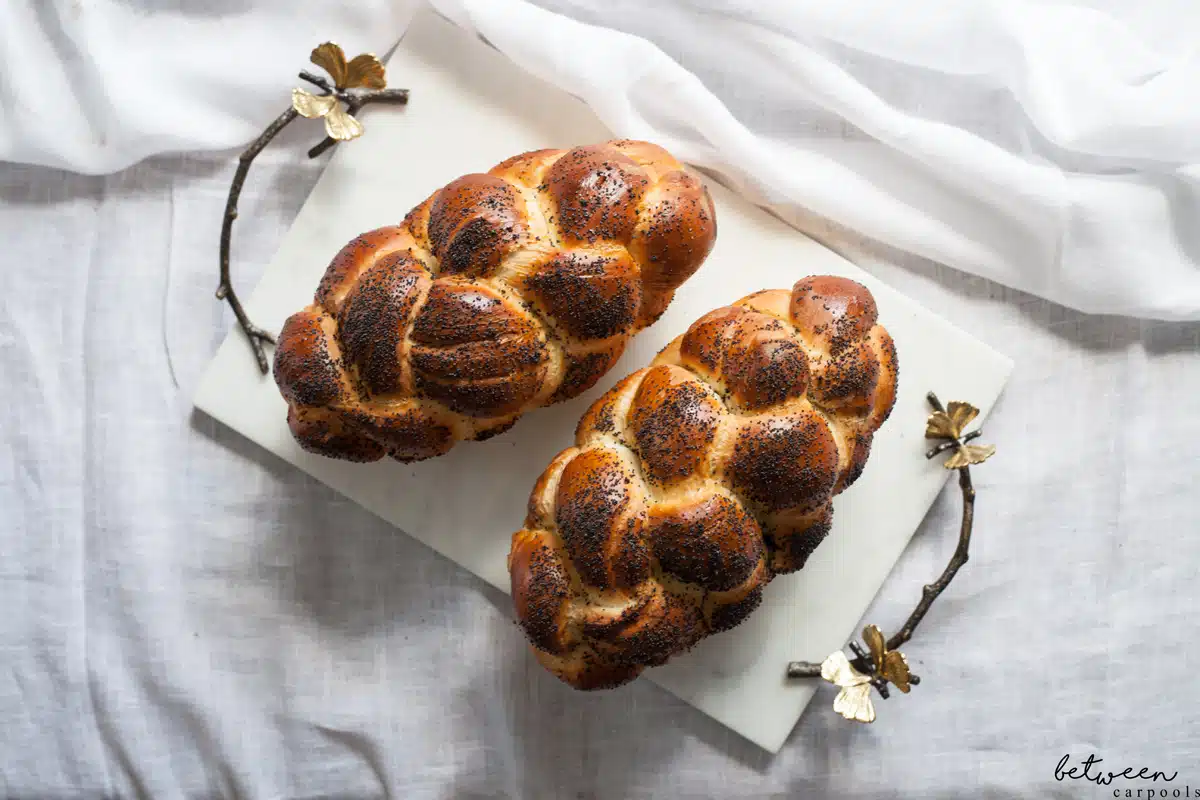 Esti: I usually make three challah recipes on rotation: Leah's from BCP, a whole grain recipe and Rochie Pinson's sweet classic challah. For the week after Pesach, I'll make whole grain and the sweet one because that's my son's favorite and he only has one Shabbos home before he goes back to Israel. I'll also make his favorite cakes and send a couple back with him to Israel.
Leah: Should we talk about how we freeze and reheat?
Renee: Yeah, why not?
Leah: Once my challos are cool, I place them in 2 gallon Ziploc bags. I'm not worried about freezer burn because I usually make challah every second week. On Friday afternoon I remove the challos I need for the whole Shabbos. A few minutes before Shabbos, I place the challahs I need for Friday night on a piece of aluminum foil and place them in the oven on low until the meal (my oven turns off before Shabbos starts then they sit in a warm oven). I leave the challos for Shabbos day on the counter and let them defrost slowly on their own. In the morning I place them on an aluminum pan on top of the Crock-Pot.
Renee: So interesting. I remove the Shabbos day challos from the freezer on Shabbos morning. That's why my husband jokes that he knows how long I slept in…according to how frozen or not the challah is!