"And then I fell in love with Torah and mitzvos." That's probably a quote from someone who was raised in an unaffiliated home and discovered Yiddishkeit later in life, right?
We tend to bear this erroneous sentiment not because those of us who are raised frum can't or don't enjoy the same connection. In the best case scenario—when all circumstances are ideal—it's because the frum-from-birth adult is in love with Torah and mitzvos since ever. There was never a point where she didn't feel otherwise so there was never a point when she "fell in love" with it. If you relate to this, fortunate is your lot that you've been feeling this way and may you merit transmitting your passion for Judaism to your children.
But what if I don't feel the excitement and love and connection to Yiddishkeit despite being raised in its framework? What if I'm doing it all, even knowing it all, but I'm not deriving much joy from living a Torah life? Of course, I enjoy the luscious cheesecake on Shavuos, and even the vacation that Shabbos allows, as well as the donuts and mishloach manos and all that good stuff, but I can have that without Yiddishkeit. I may tell myself, "Who says this needs to be fun? I need to do what I'm meant to do. 'Against our will we were born and against our will we will die,' no?"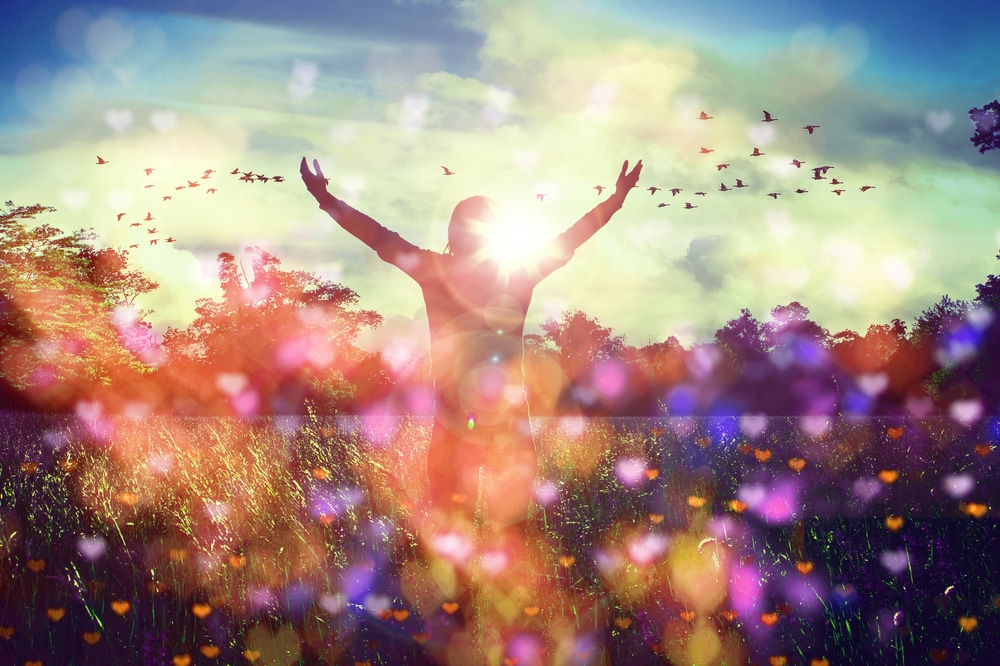 It is a pleasure
Despite the truth in it—that even if we don't feel any pleasure in observing the mitzvos we're still obligated to do so—that's not what Hakadosh Baruch Hu intended for us when He gifted us with the Torah at Har Sinai. We find a plethora of passages that convey that the entire purpose of Yiddishkeit is davka to fill us with simcha and connection. The objective of all our mitzvos is not to turn us into frum robots; it's about fostering a connection between us and Hashem, a connection that fills our heart with intense joy and peace—emotions that we're capable of experiencing especially for this relationship.
Dovid Hamelech, whose yahrzeit is on Shavuos, writes in Tehillim, "ta'amu ure'u ki tov Hashem, just taste and you'll see that Hashem is good." As the embodiment of goodness, that's all He wants for us. A life of pleasure and beauty, not of feeling burdened or emotionless. In His great love for us, He granted us what He aptly calls "lekach tov." I have something sweet and delicious for you, My precious children. This Torah is not only your ticket to Olam Haba, but if you live by its dictates you will live a rich life of emotional and spiritual pleasure in this world.
Hashem doesn't only want us to observe His commandments. He wants us to live and breathe them with passion and joy. At the conclusion of the harsh rebuke that we find in Parshas Ki Savo, we find the reason for it: "Because you didn't serve Hashem, your G-d, with simcha." The Torah implores us not to stay stuck on the rituals. Feel the connection, dear children, Hashem beseeches. It's through my Torah that we can bond. It's through my Torah that you can feel alive. Ki heim chayeinu v'orech yameinu. These are not deeds we do as part of our life; they're life itself.
How can we feel all this?
Since Yiddishkeit, as we've explained above, is an undisputed, unadulterated source of pleasure, our inability to feel it may be due to barriers that have been erected, whether consciously or not, between us and this feeling. One reason I may not feel it is due to my personal associations with the mitzvos and aveiros. It may be my perspective, based on my life schema and the circumstances in which I grew up, that hinder me from feeling this. Exploring this is a good start to help embrace the real Yiddishkeit. How did I feel when I was introduced to these mitzvos, like tznius and Shabbos? Was it joy or was it restriction? Was it excitement or was it a feeling of unworthiness? How do I view Hashem, our Father who loves us unconditionally, and what is my take on aveiros? Seeing Judaism for what it is, sans the attachments and perceptions we've come to associate with it, is a critical vehicle toward kindling our love for Torah and our pleasure in leading a Yiddishe life.
Another element that gets in the way of our ability to connect to Judaism from our heart is the constant mind-buzzing that we're accustomed to living with in 2020. A whirling mind, in general, distances us from every pleasure in life. I can't enjoy a delectable meal or a scenic view if my head is not present. Especially as women, multi-tasking is our "thing." While this may be helpful when we must get our duties done, its downside is, as the Aish Kodesh writes, "that it takes our mind away." We're simply not present. We're all over the place but not even in one place. How can we move past these obstacles, including emotional associations and mind-buzzing, to actually be connected to the pleasure that is readily available to us in Yiddishkeit?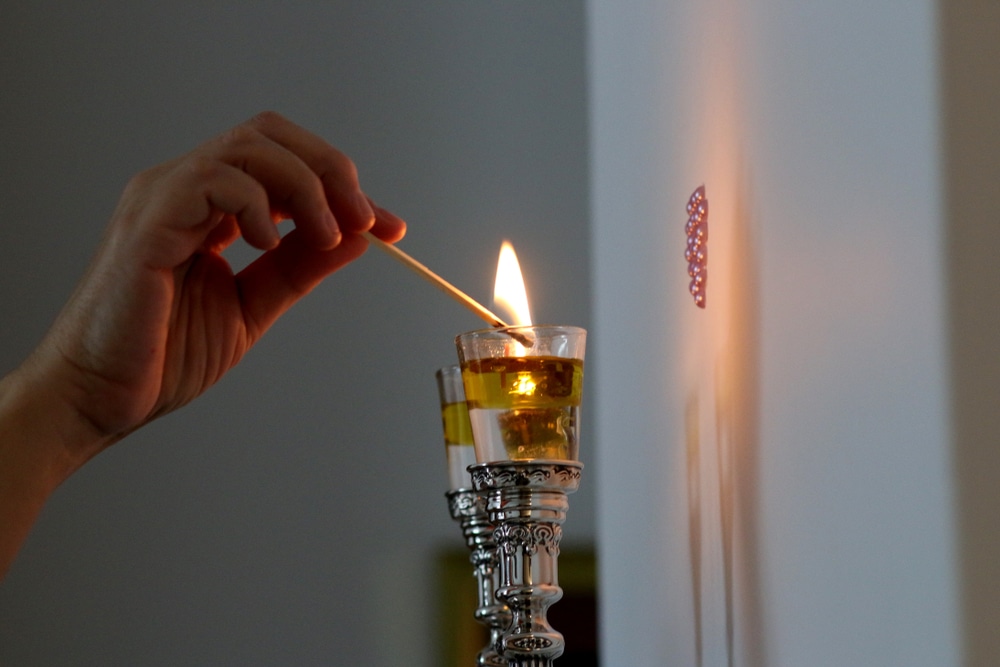 Mitzvos with mindfulness
Very often, by choosing to be mindful of what we're engaging in, without bringing along all of our baggage and by doing it with a quiet mind, we can simply feel the pleasure that emanates from mitzvos. While mindfulness may sound like a New Age idea or trendy millennial-speak, kavanah is a concept that our Sages have lauded for centuries. In fact, the Sefarim tell us that the hachana, preparation, for a mitzvah is greater than the mitzvah itself. That's because, they explain, with proper preparation and getting rid of all obstacles, we engage in the mitzvah the right way—the way that generates the positive emotions Hashem wants us to feel. Hachana does not have to be a long time. Although the longer the better, it could mean just a moment. One moment of mindfulness. Thirty seconds before davening Shemoneh Esrei or washing negel vasser or taking challah, simply clearing our mind and thinking, "What am I about to do right now?" can make a great impact. This intervention may seem petty, but it isn't. It is these few moments, when we are intent to see the mitzvos for what they are, that can make all the difference in not only how we perform the mitzvah, but also how it makes us feel.
Let's look at the mitzvah that was especially bestowed to us Jewish women as an example. How many associations and thoughts do we carry along with us when we stand at the Shabbos or Yom Tov licht? How does this baggage hinder us from seeing the commandment for the pleasureful, beautiful deed that it is? When I usually arrive to candle lighting, my mind may be abuzz. After having run a marathon to be there, it's whirling. Is the crock pot on low? Why didn't she finish setting the table? And then we have our emotional associations. Is this the right way to do this? Am I playing the role right? Why am I lighting so late? If I don't cry, I feel one way about myself. If I do cry, I may feel another. Based on our life schema, it may be a time of emotional tension, of feuding, of unpleasant emotions. In short, we're loaded with feelings related to the past that contribute to our mental turmoil.
Engaging in the simple act of mindfulness for even just thirty seconds before lighting, quieting down my mind and seeing the act I'm about to engage in for what it really is, will help me disassociate from all this turmoil. This could help me fulfill the deed and feel it for what it is, sans the associations. Only if I'm present, right here, can I start to feel the pleasure in what I'm engaging in. As well, mindfulness is not only in the preparation, but also in the actual deed. When I strike the match, then kindle each light, then motion with my hands and cover my eyes, and my focus is on just this, I can feel a great deal of pleasure right there. When connecting to what I'm doing, and only that, I can begin to feel the pleasure and connection that is inherent in the mitzvah.
The more we're able to shed our associations (which does take more work) and quiet our mind in preparation and then while performing a mitzvah, the more be bring our heart into the picture. That's when we begin to experience the joy and pleasure that is inherent in every single one of Hashem's commandments. It's then that we start to realize that the pleasure is right here, it's only I that was not here. Commenting on the commandment of "and you shall be happy with all the good" (Devarim 26:13), which refers to the Torah, the Ohr Hachaim so beautifully remarks, "If only the Yidden would know the sweetness and goodness of the Torah, they would go crazy and feel so passionate about her; an entire world of silver and gold will mean nothing to them because the Torah includes all the good in the world." May we merit to see the Torah for what it truly is—as a beautiful, pleasureful song, one that we love singing and singing and singing again, thereby deriving much pleasure from it, which will transform us into the happy, joyous nation that our loving Father calls the "am segulah." May we merit falling in love with Torah and transmitting this passion to our children and to truly celebrate the Yom Tov Shavuos—and every day of life as a Yid. Gut Yom Tov!