It literally takes half the time. 
The hype is real. This round, red klutzy machine that you seriously cannot figure out where to store (you didn't think you were alone on that, did you?) is actually a G-dsend. 
Yes. We all have ovens. And toasters. And frying pans. Yet we turn to Betty time and time again.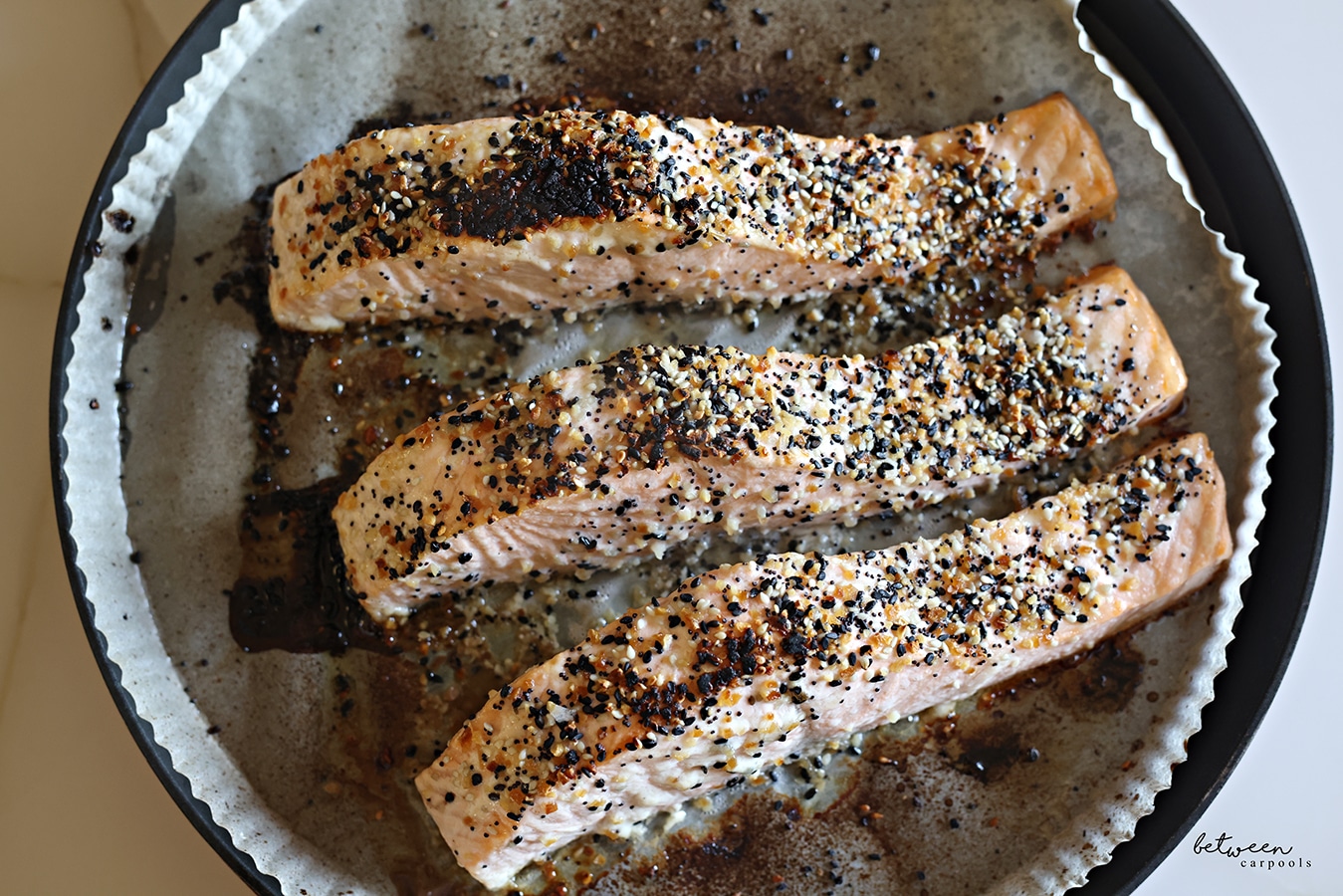 So… salmon. 
Why in the Betty Crocker? Here is why: because salmon is the perfect healthy lunch or dinner. It's filling and quick to prepare. But, do we have time to wait for an oven to preheat to 400⁰F? Or, do we want to pan sear it and smell up the entire house (never understood why pan searing does that. It's so odd). 
So on those days when I want to throw together a quick but nutritious meal for myself, or my family, or really, even only one fillet for myself, it really takes only 10 minutes. From plug the thing, to eating.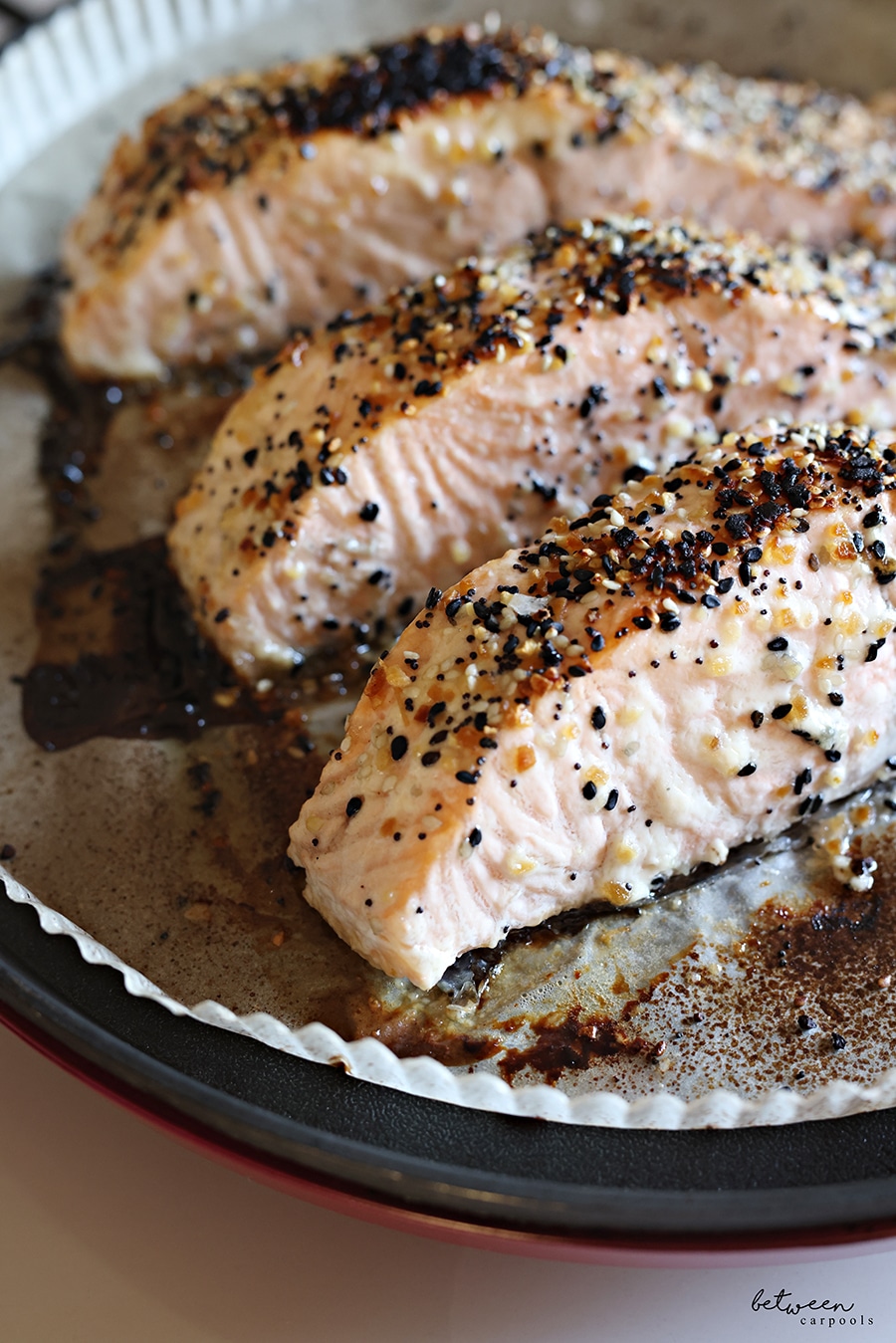 Obviously, it depends on how wide your salmon is but…. a traditional 1 ½  inch wide piece of fish will only take 9 minutes (+ 1 minute to preheat). Exactly the time it takes to cut up a salad and pull out a dressing from the fridge. 
And the best part? The salmon is super moist. It's fork tender, almost like a poached salmon, but more flavorful.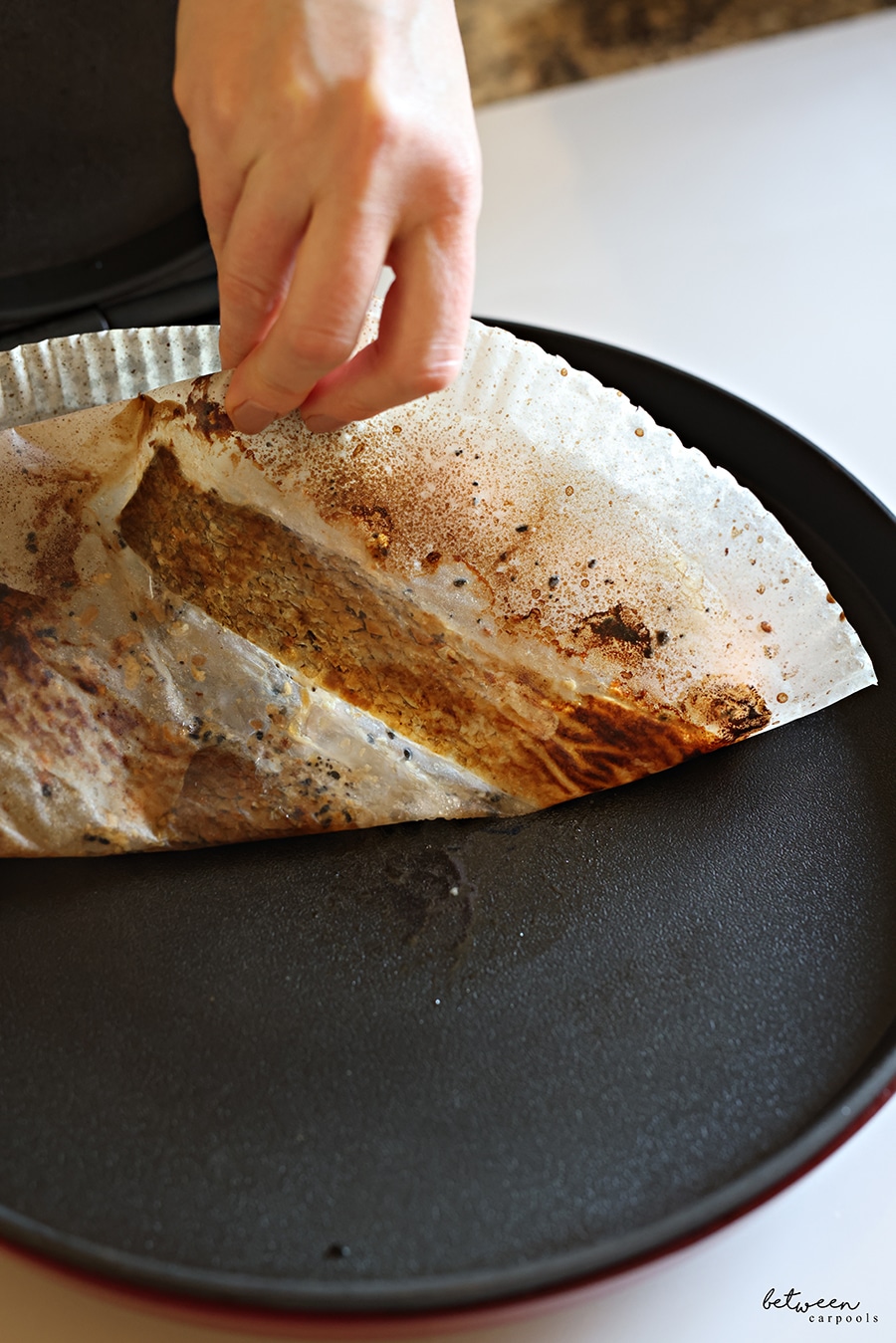 And for the cleanup? Absolutely none. I discovered these liners and I am obsessed with them. I buy them at my local grocery. Look out for them. But really, a simple  piece of parchment paper will do the trick as well. The key word here is: No clean up. So here is the recipe: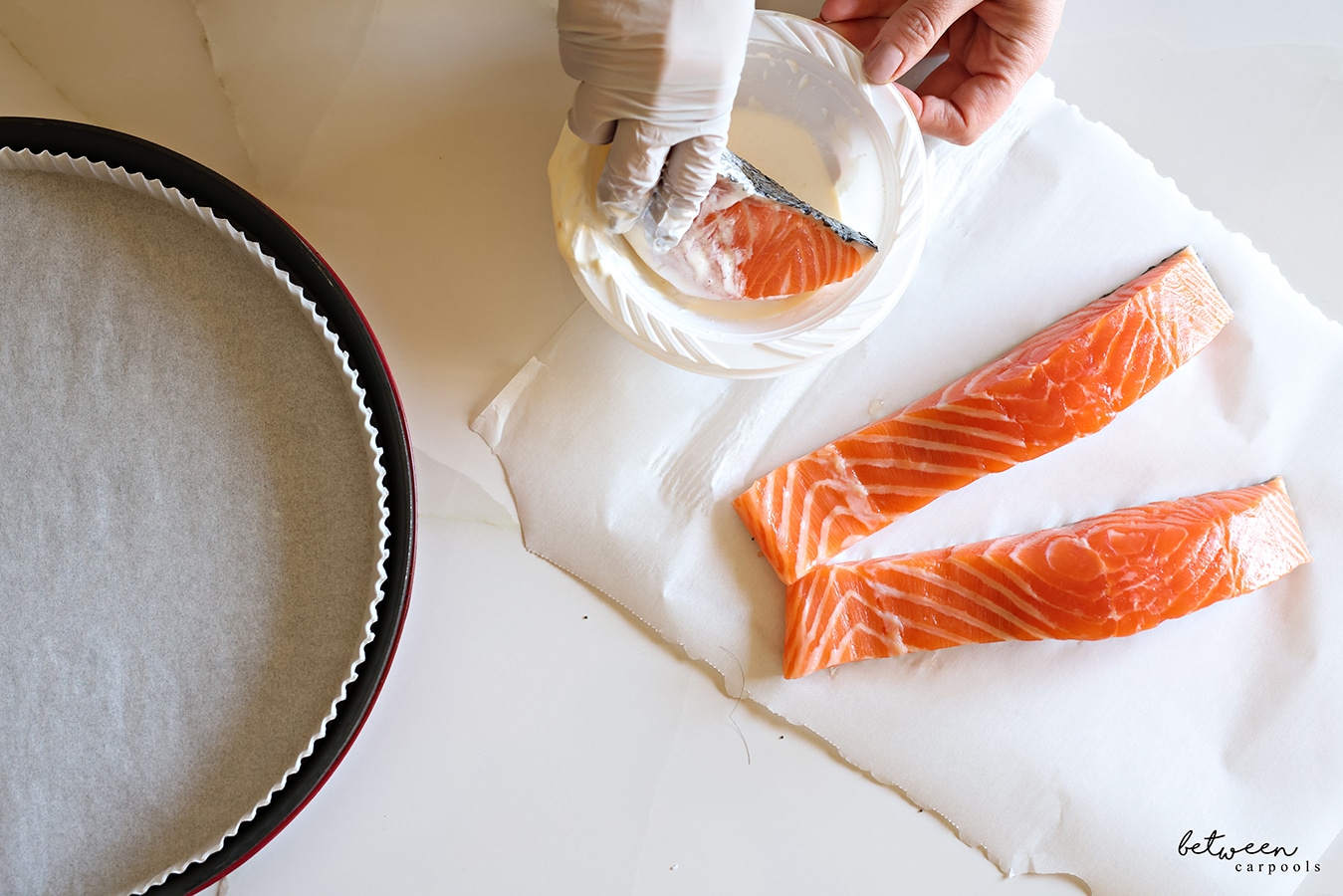 Dip the salmon in the mayonnaise and lemon juice mixture.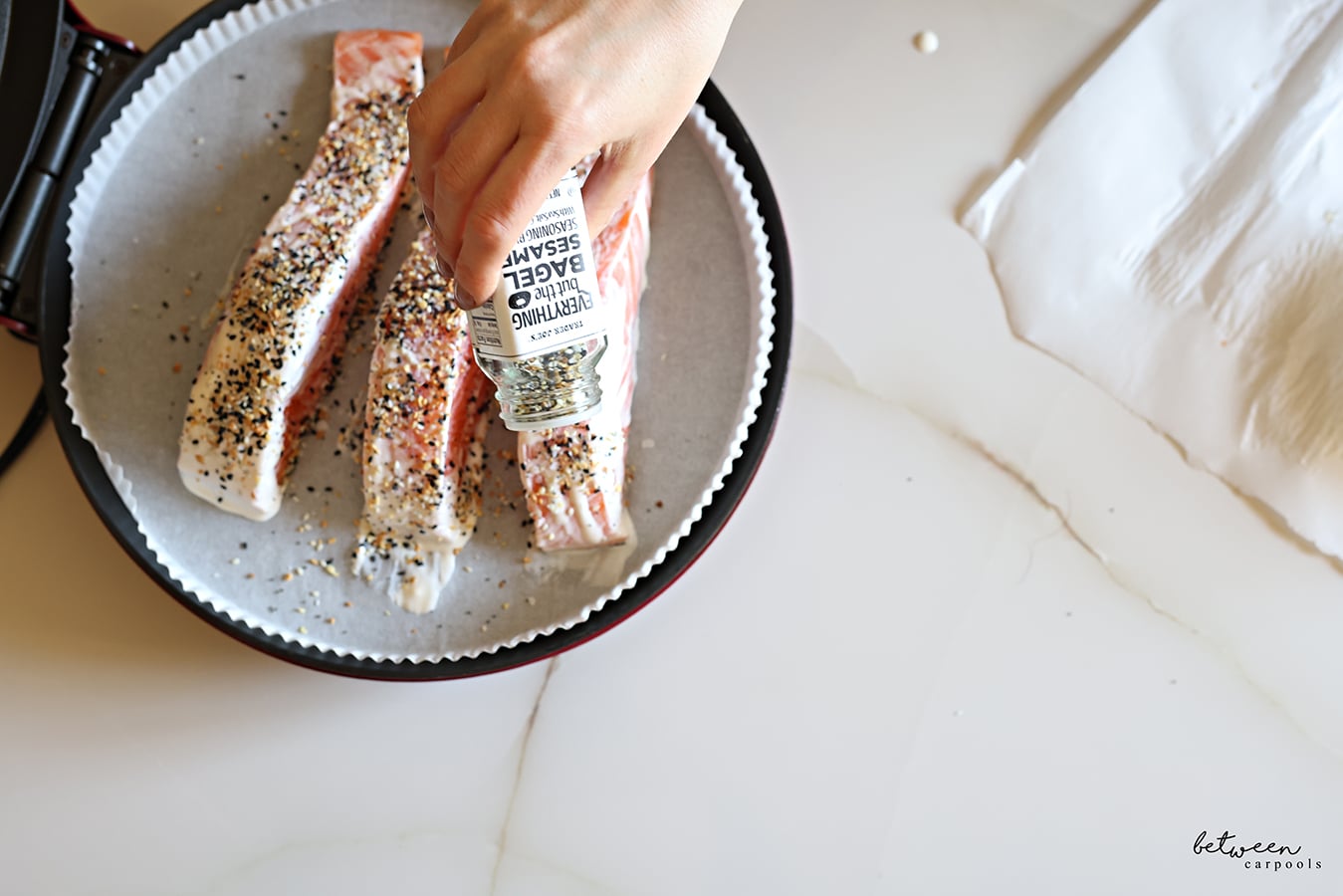 Sprinkle with the everything but the bagel spice and close the lid.

Betty Crocker Salmon
Ingredients
Salmon, however many pieces you are serving
1 teaspoon mayonnaise (per fillet)
1 teaspoon lemon juice (per fillet)
½ teaspoon everything but the bagel spice (per fillet)
Instructions
Plug your machine in. While that is warming up, mix the mayonnaise and the lemon juice in a small bowl.
Place a piece of parchment paper on the bottom of the Betty Crocker. Dip the salmon in the bowl and coat it in the mayonnaise. Place the salmon over the parchment paper.
Sprinkle with the everything but the bagel spice and close the lid. Go make yourself a salad or microwave some rice while you wait.
Bake for 8-10 minutes or until the center of the salmon flakes easily. This will depend on the thickness of your salmon pieces.
Serve immediately and enjoy or refrigerate for a later use.
You can cook pasta in your Betty Crocker too! Check it out
here.
FOR EXCLUSIVE CONTENT AND A PEEK BEHIND THE SCENES, MAKE SURE TO JOIN OUR WHATSAPP STATUS HERE.