Dinner needs to be on the table within a half hour. What do you do? You make it a pizza night. Homemade pizza night, that is. These hacks will help.
Whenever I'm in a rush and want to make homemade pizza for dinner, I stop by at my local pizza shop and buy a ball of pizza dough (frozen dough will take way too long to thaw). Thirty minutes later (that's how long it takes my oven to fully preheat and for the pizza to bake), I have homemade pizza without the work. 
There's only one issue I have with the pizza shop balls of dough. Pizza pies in the pizza shop are 18 -20 inches round, and a pizza that large won't fit in my oven. So how do I make a nice round large (although a little smaller) pizza pie at home?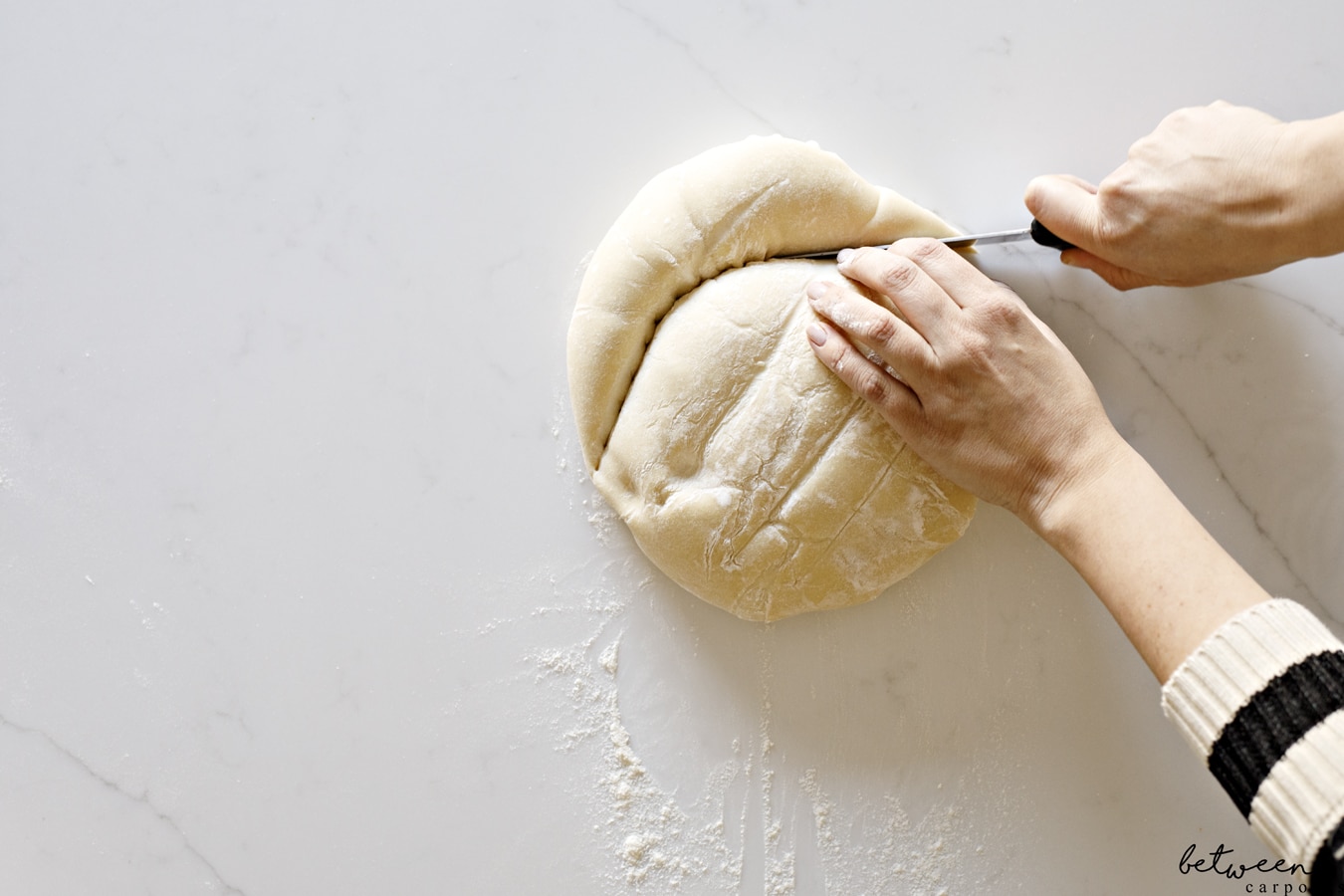 Simply cut a moon size shape off the circle so that you maintain the round shape of the pizza. Set aside that corner.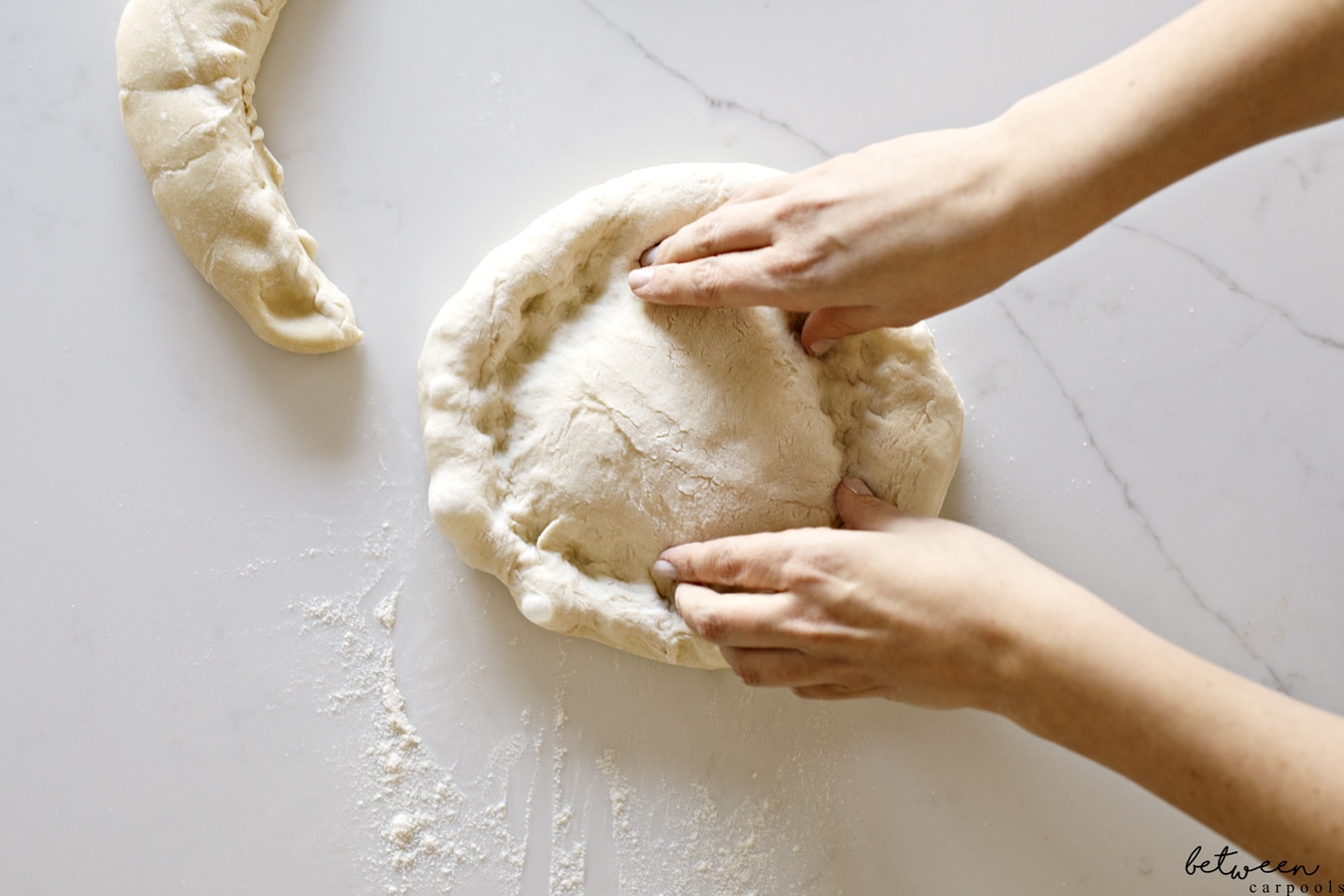 Pinch in the circle and edge (for the crust)…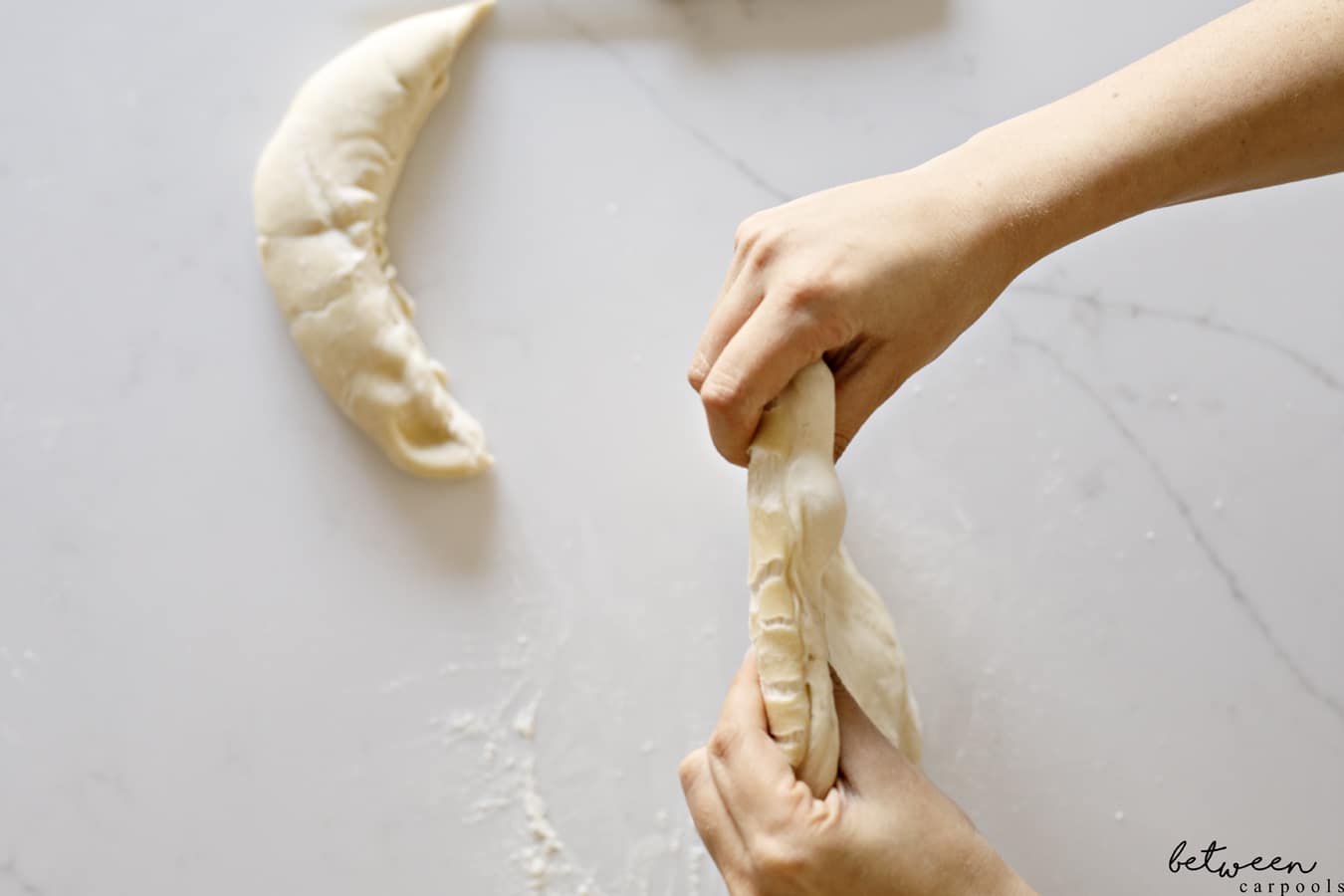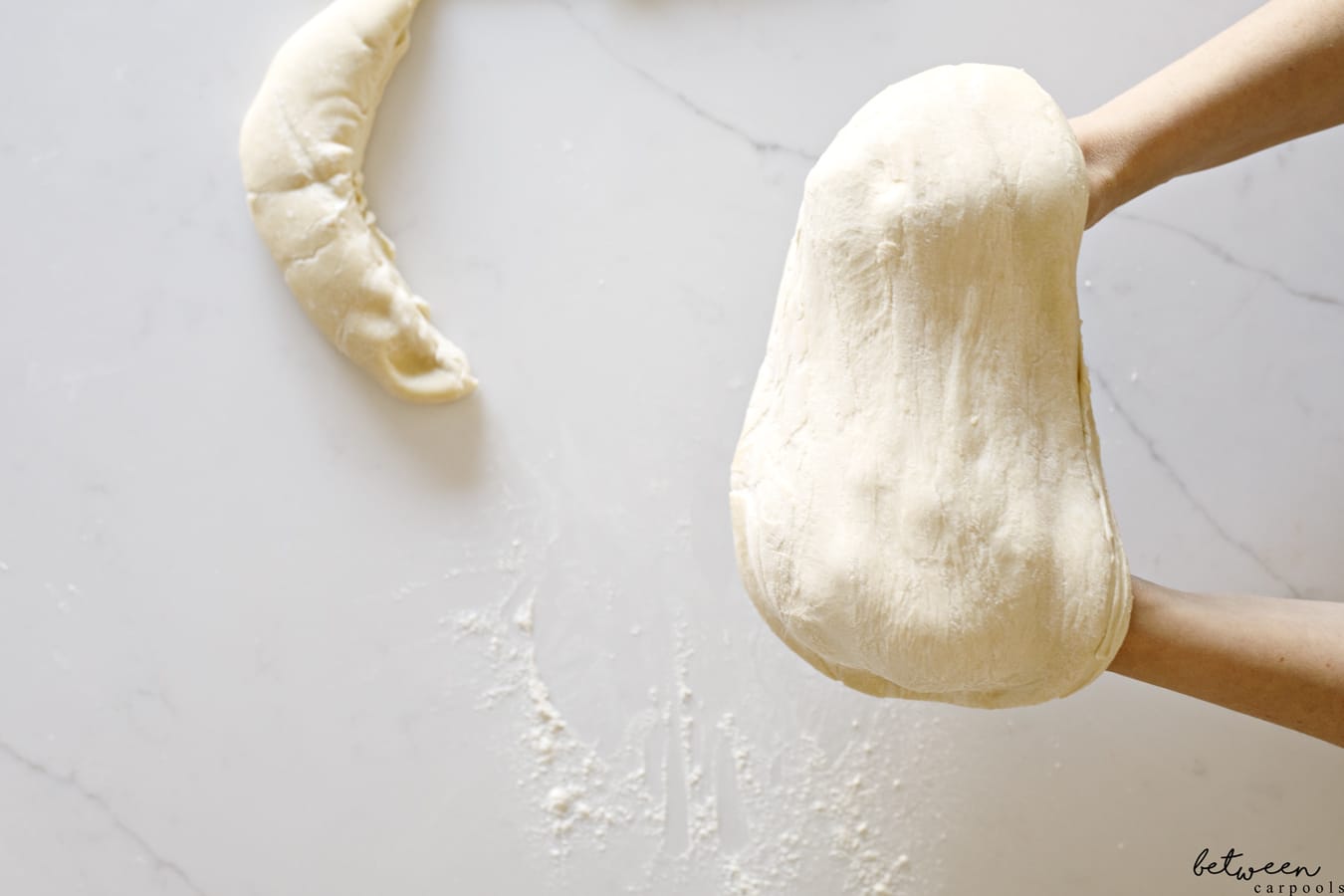 and then pull, stretch the pizza in a round shape. You can easily stretch it to a 14-inch circle.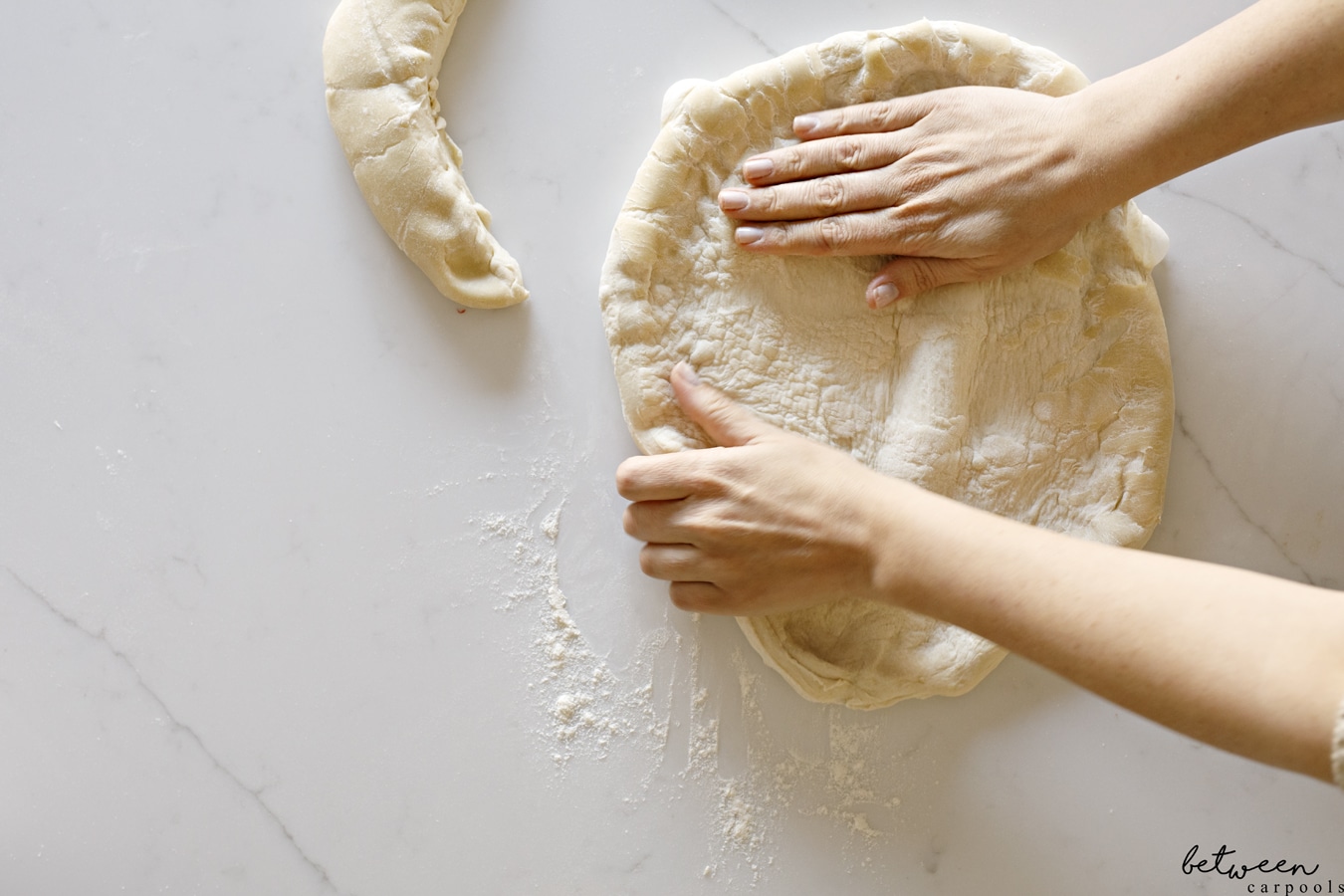 You may notice that one side of the dough will have "crust" from the dough staying uncovered. You'll want to have that face down as the crust when topping the pizza.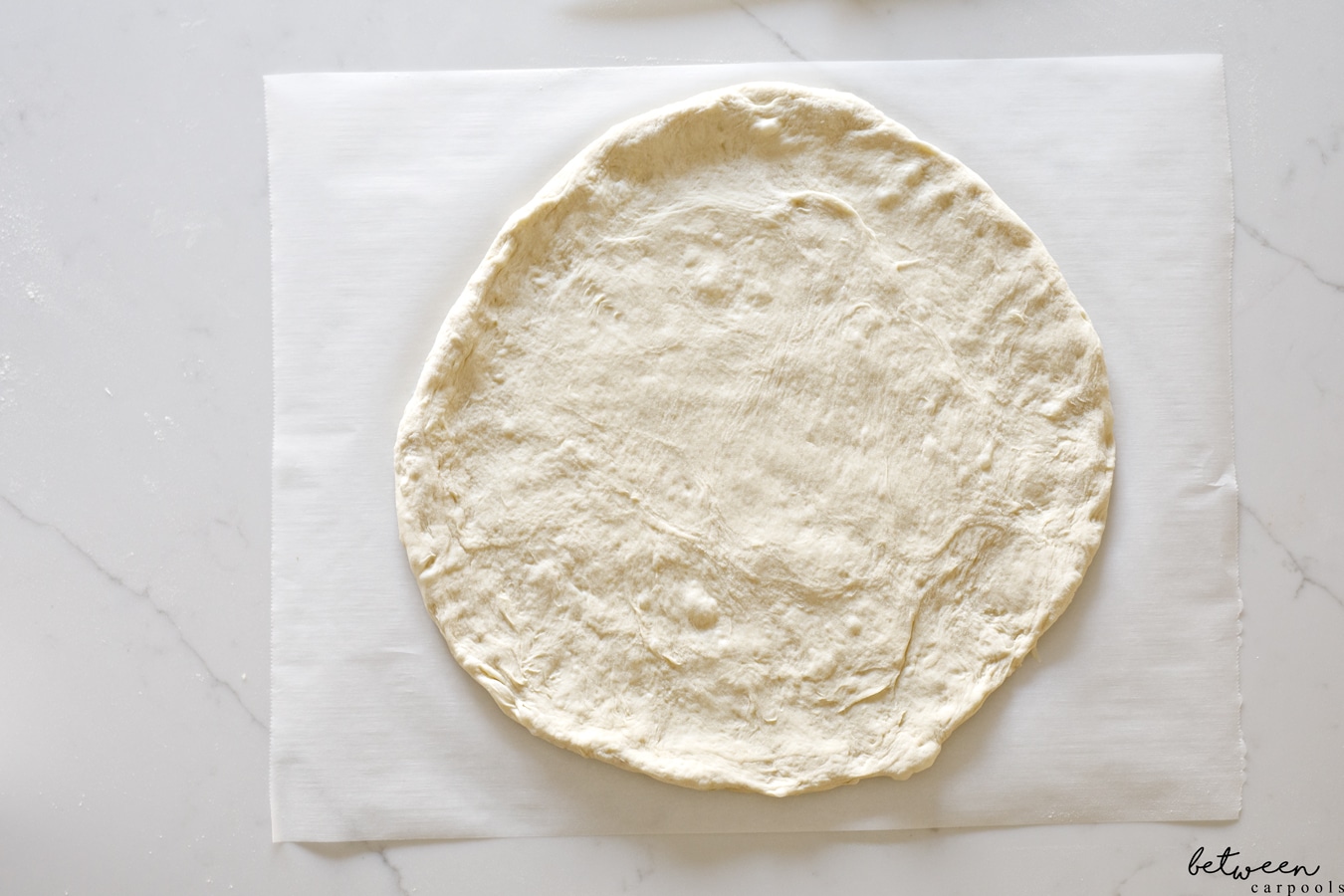 Top and bake the pizza as usual (see this post on how to bake pizza without a pizza stone).
Now, what do you do with the extra dough? 
Make cheesy sticks. 
Divide dough in half and stretch out as much as you can.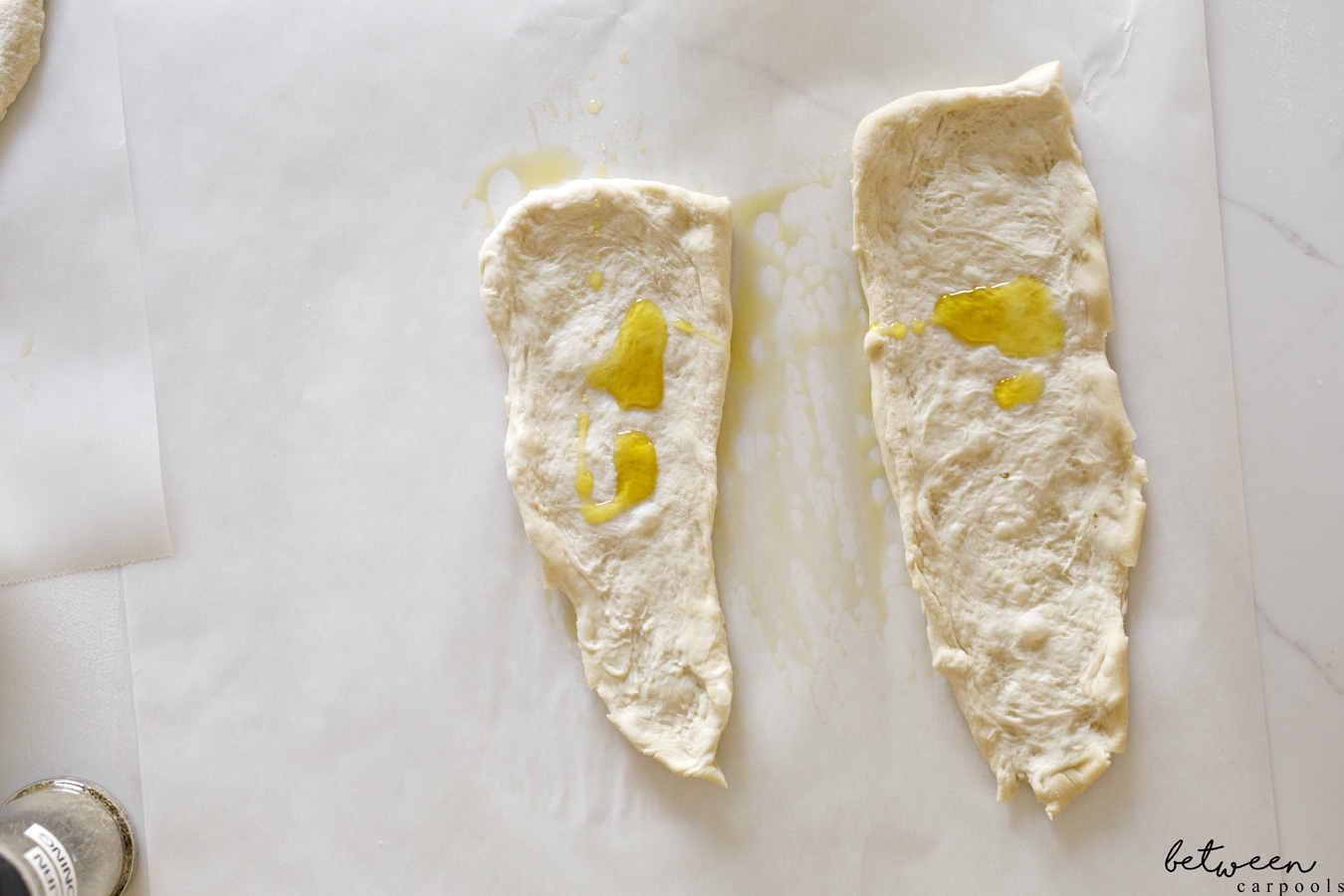 Smear oil on both sides of the dough.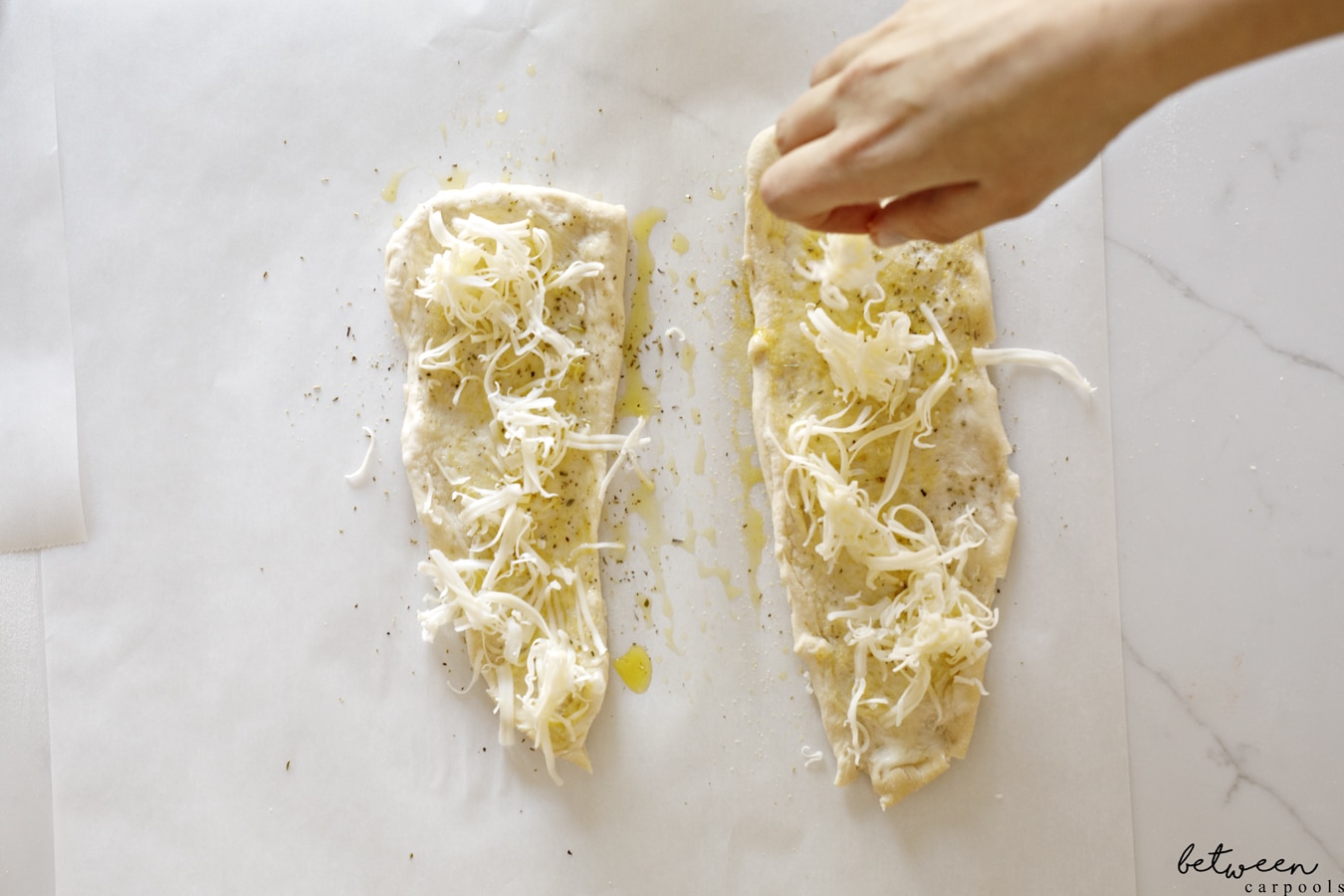 Sprinkle some oregano (or italian seasoning) and granulated garlic. Top with some cheese and bake at 425F for 7-9 minutes until golden and bubbly.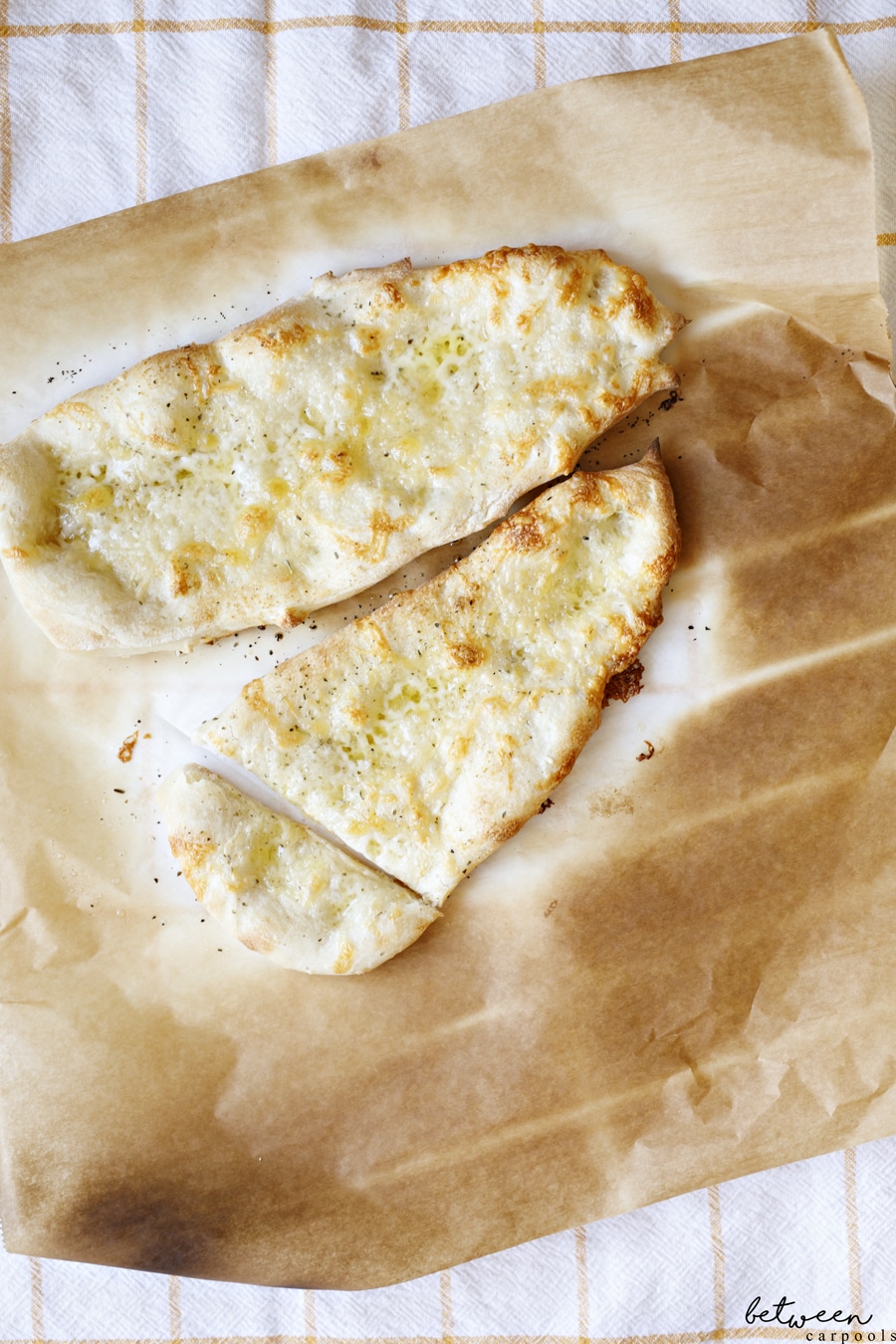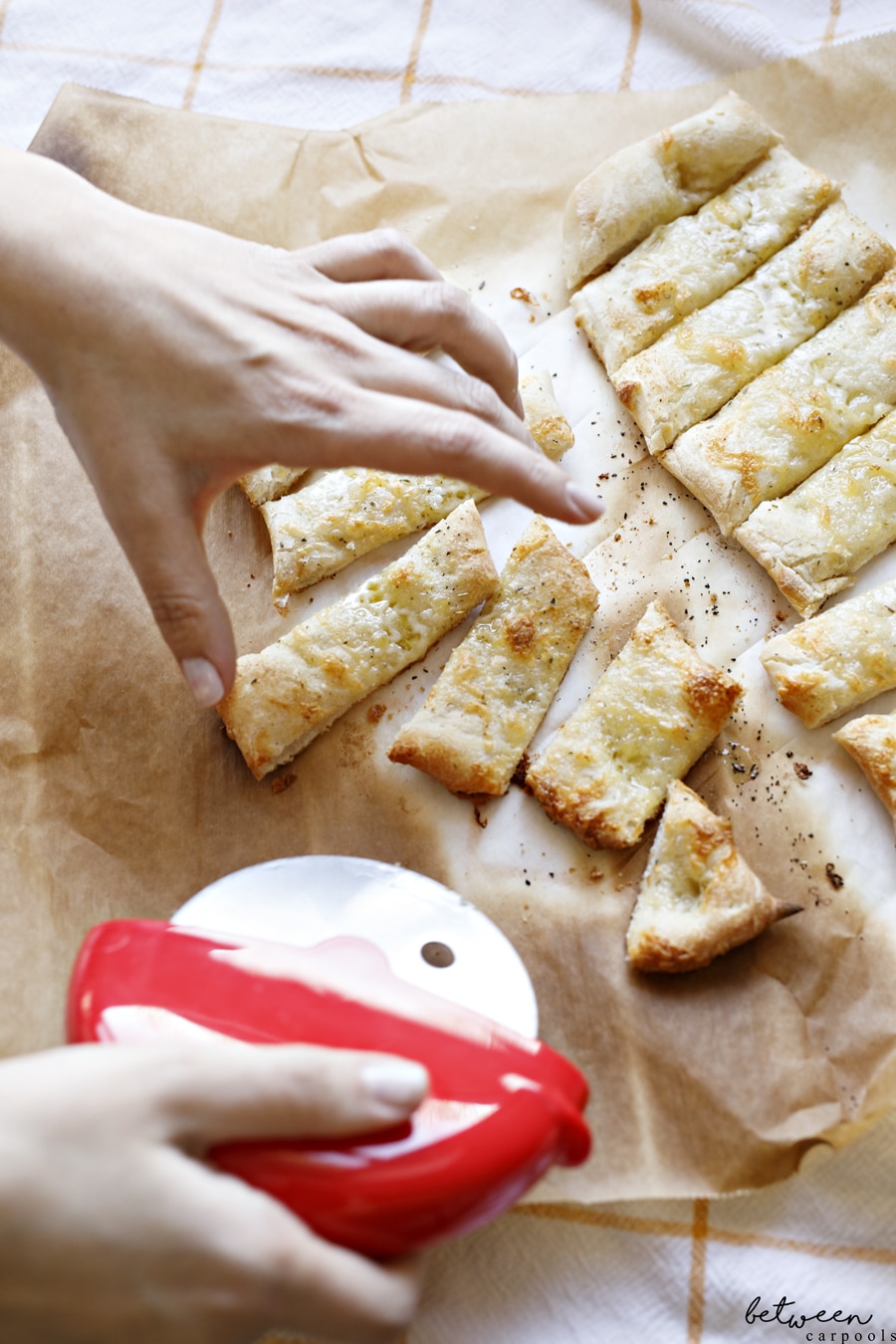 Slice into sticks using your pizza wheel and you've got the cheesy sticks bonus.