You need gifts, and we've got lots of ideas. From the cute "extras" to the important gifts that they'll enjoy and use for years to come, there's lots of fun ahead. 
TEENS & TWEENS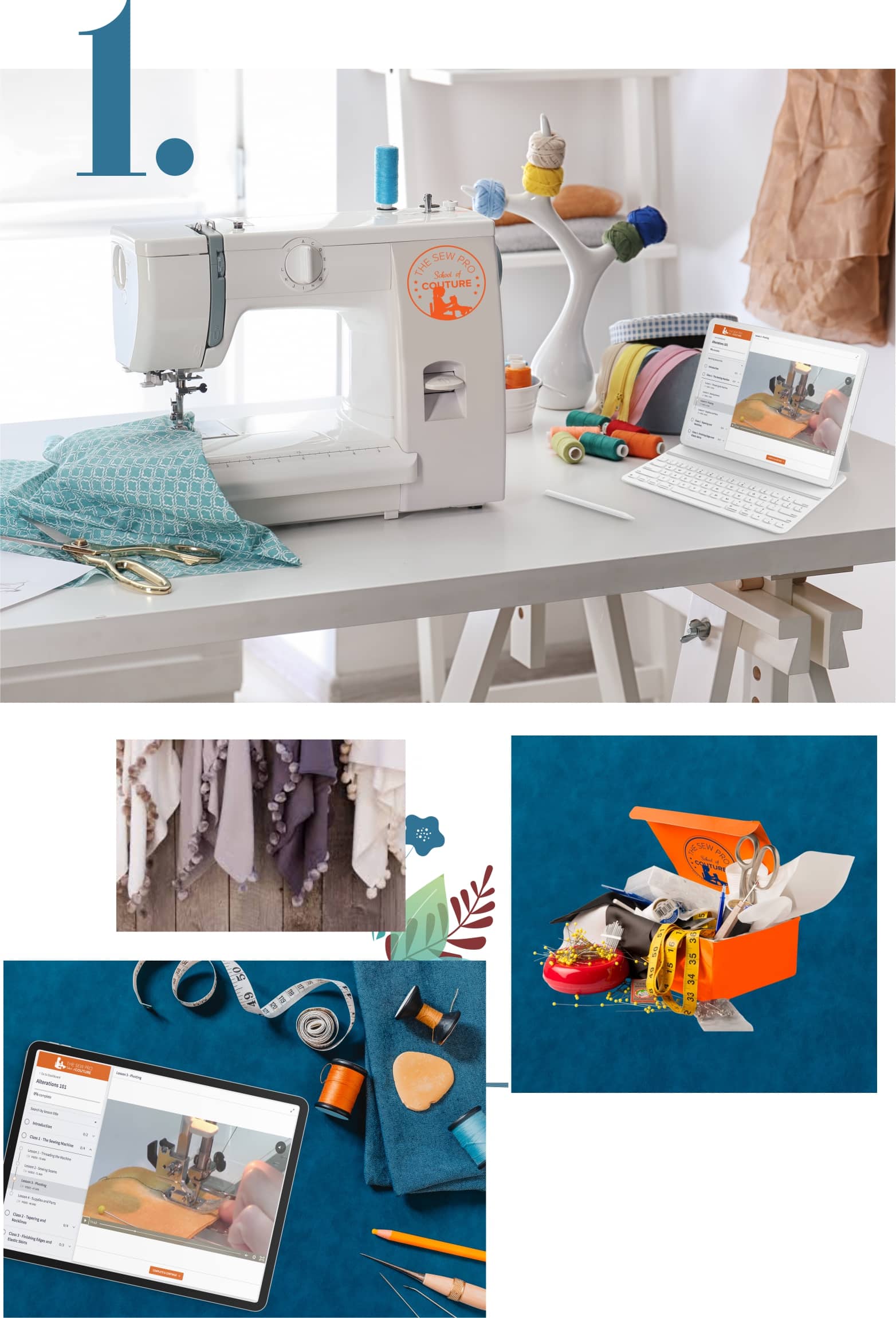 The Sew Pro
Fun, creative, and practical! Is your daughter an aspiring stylist? Nurture her creativity and can-do nature with hands-on sewing courses (and never need a trip to the tailor to take care of that hem!). Tzirel Leah, the "Sew Pro," has helped thousands of girls and ladies, from beginners to more experienced sewers, learn how to make both basic alterations…to learning how to sew like a pro through her video courses. All you need is a sewing machine and Sew Pro will provide the rest of the materials. We love the idea of "a gift of a skill." Use code BCP20 for 20% off any course. Learn more at TheSewPro.com.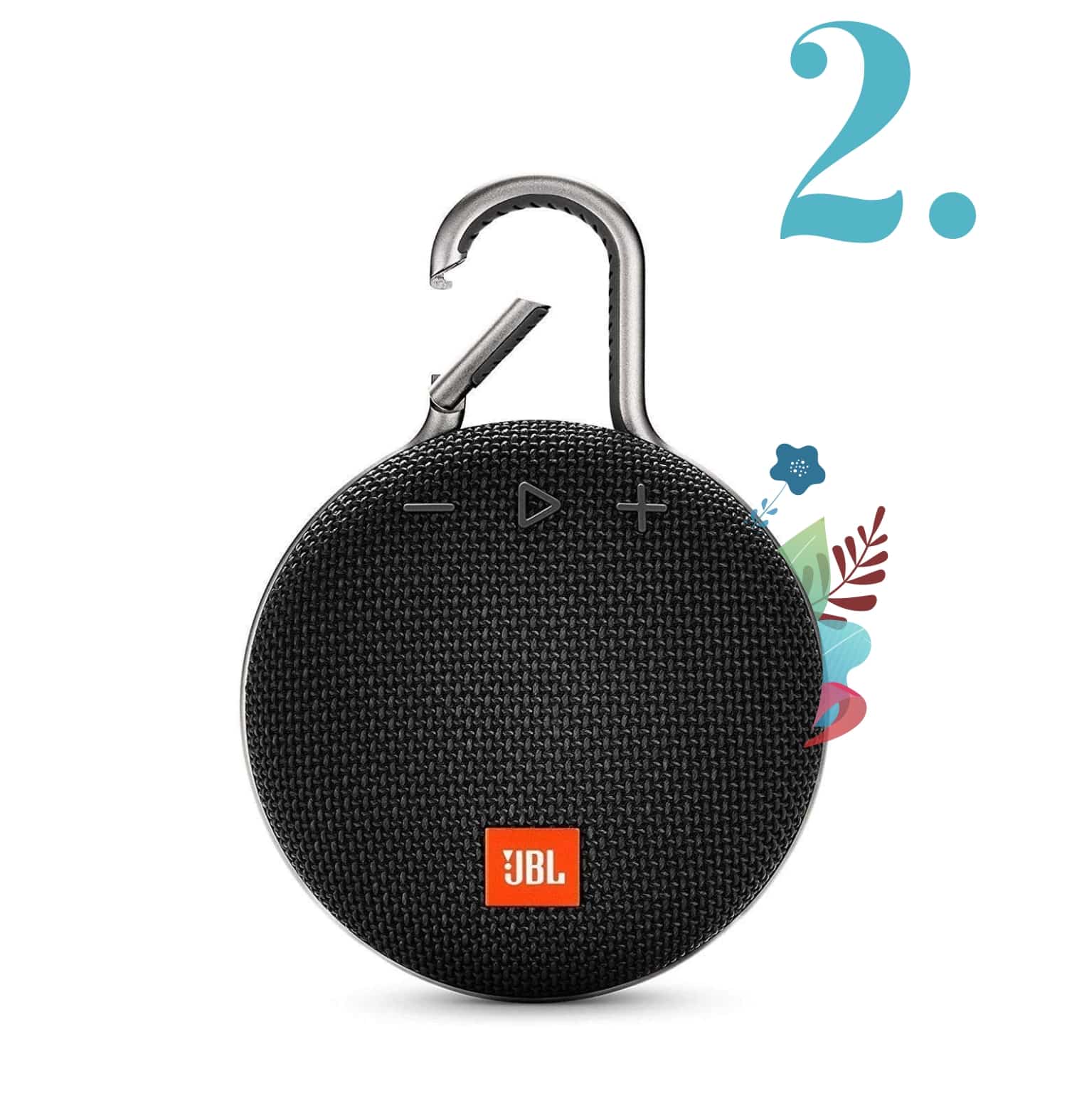 JBL Clip Bluetooth Speaker
If he loves to bring along the tunes and enjoy a kumsitz around the firepit, this clip-on speaker is one of our favorites for on-the-go. The larger Flip 5 speaker is another portable favorite.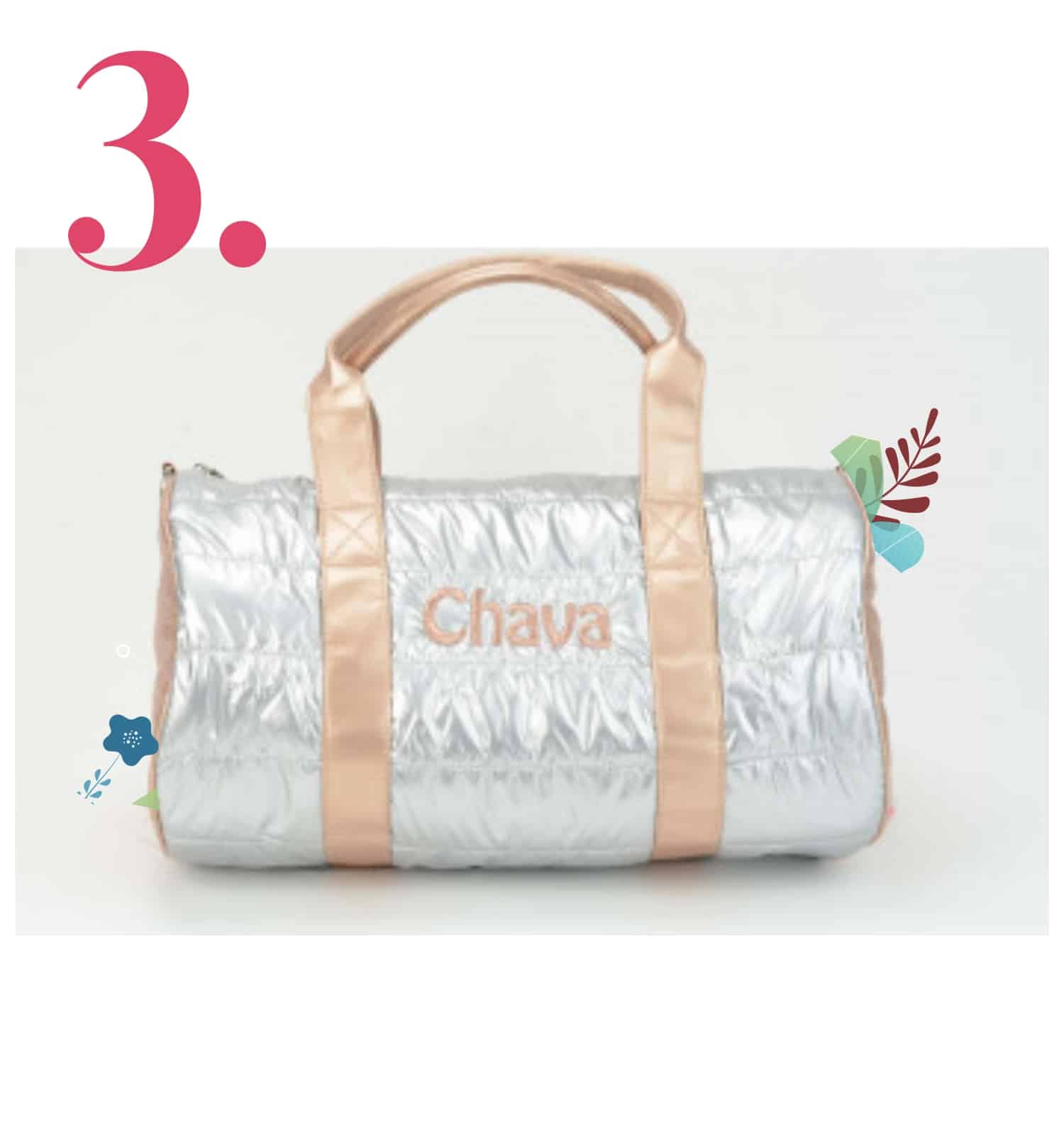 The Personalized Puffy Duffel
Every teen, tween, and kid loves when they receive their first personalized duffel from The Custom Shoppe. It's such a practical and fun gift that'll have them thinking of you every time they pack up to go anywhere. At The Custom Shoppe Online, you can have any gift personalized to perfection…choose your fonts and colors right from home! Browse the whole selection of personalized gifts here. You can also see more great personalized gifts ideas @thecustomshoppe.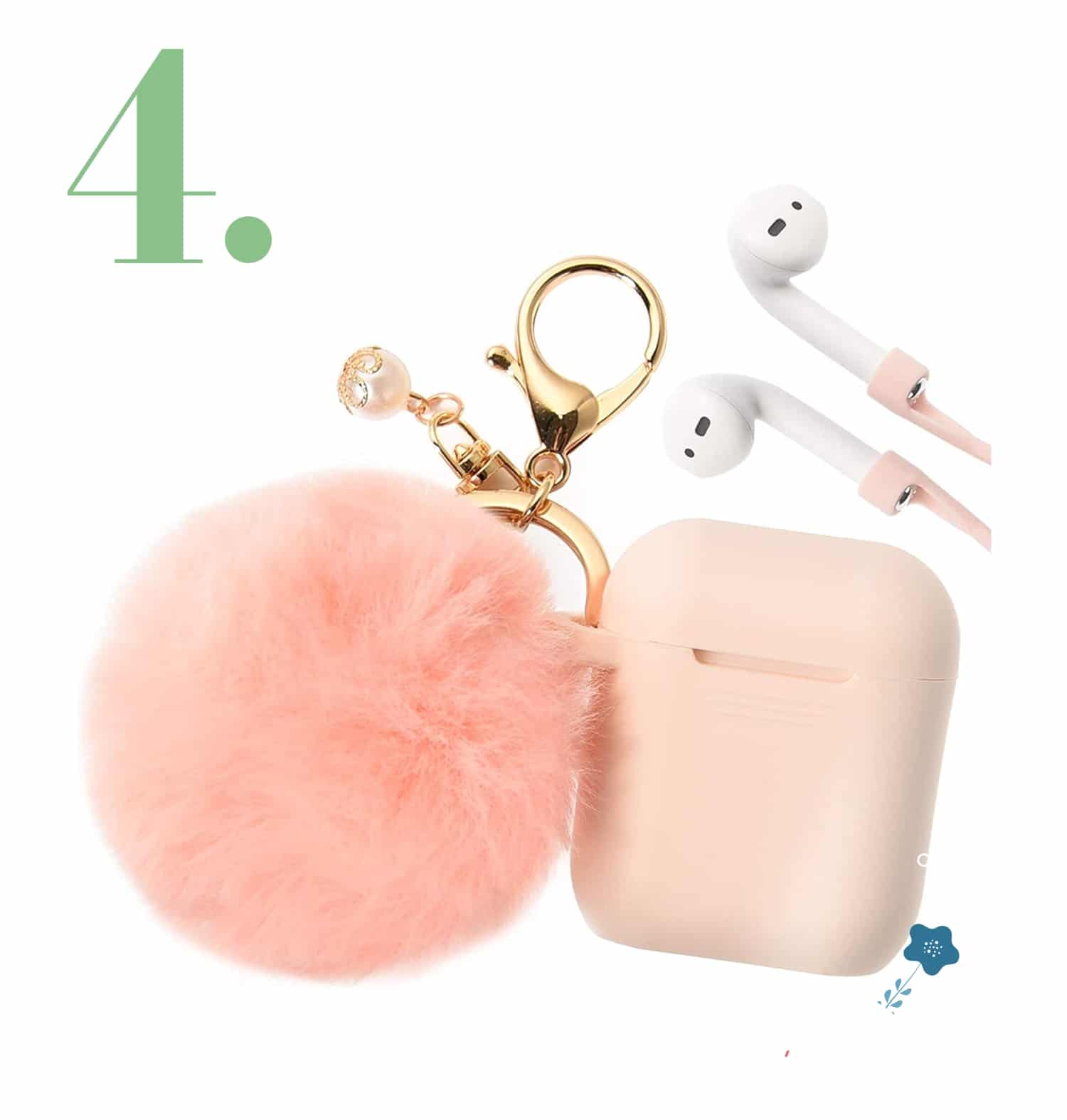 Airpods Pom Pom Keychain
If she has a pair of AirPods, this is the cutest place to keep them.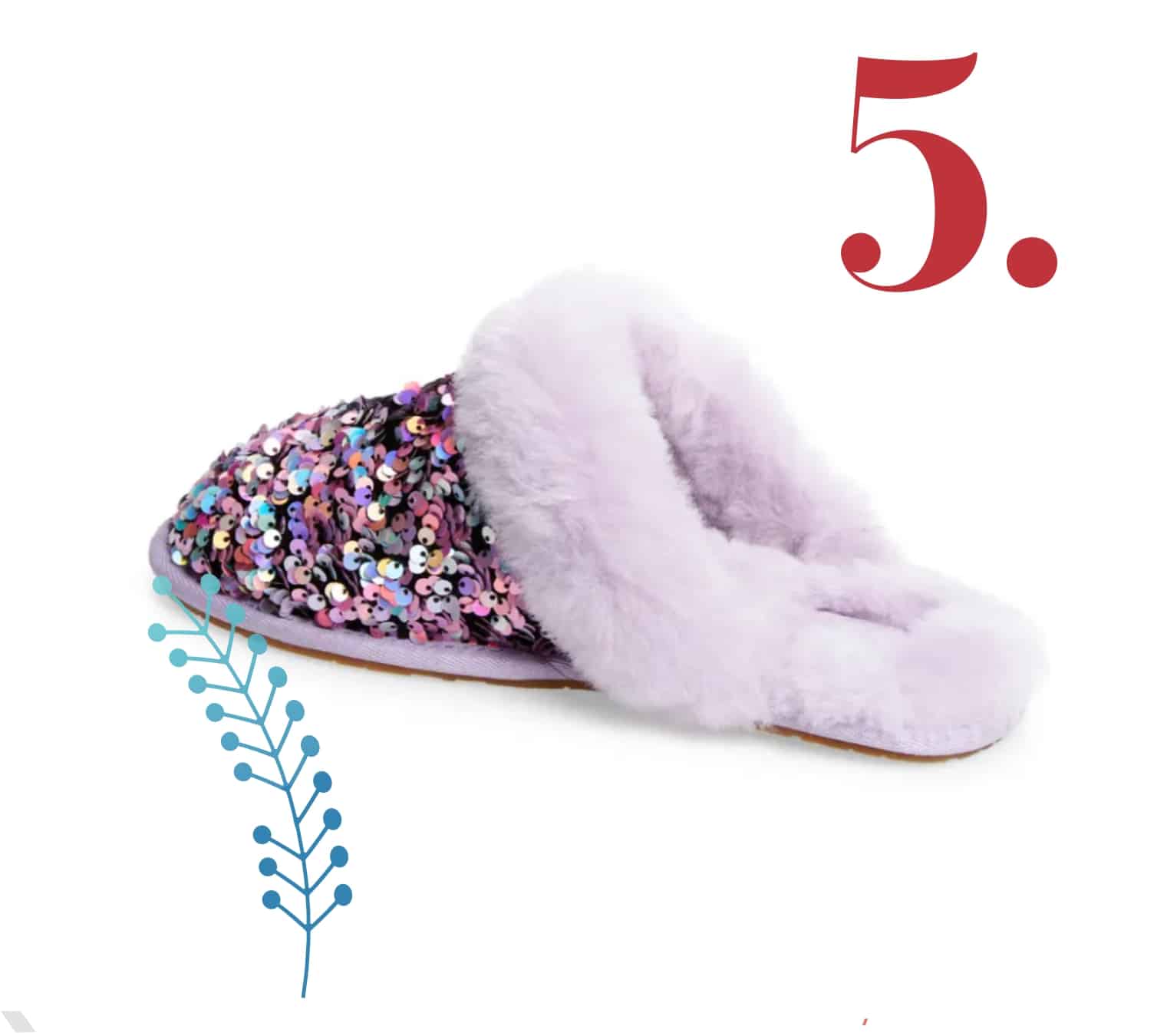 Ugg Scuffette Slippers
The slippers of the season for the teen girl in your life (umm…we're moms and we think we want them for ourselves…when else can we walk around in sequins besides for when we're cozy at home?). The Fluff Yeah is another super option teens will love.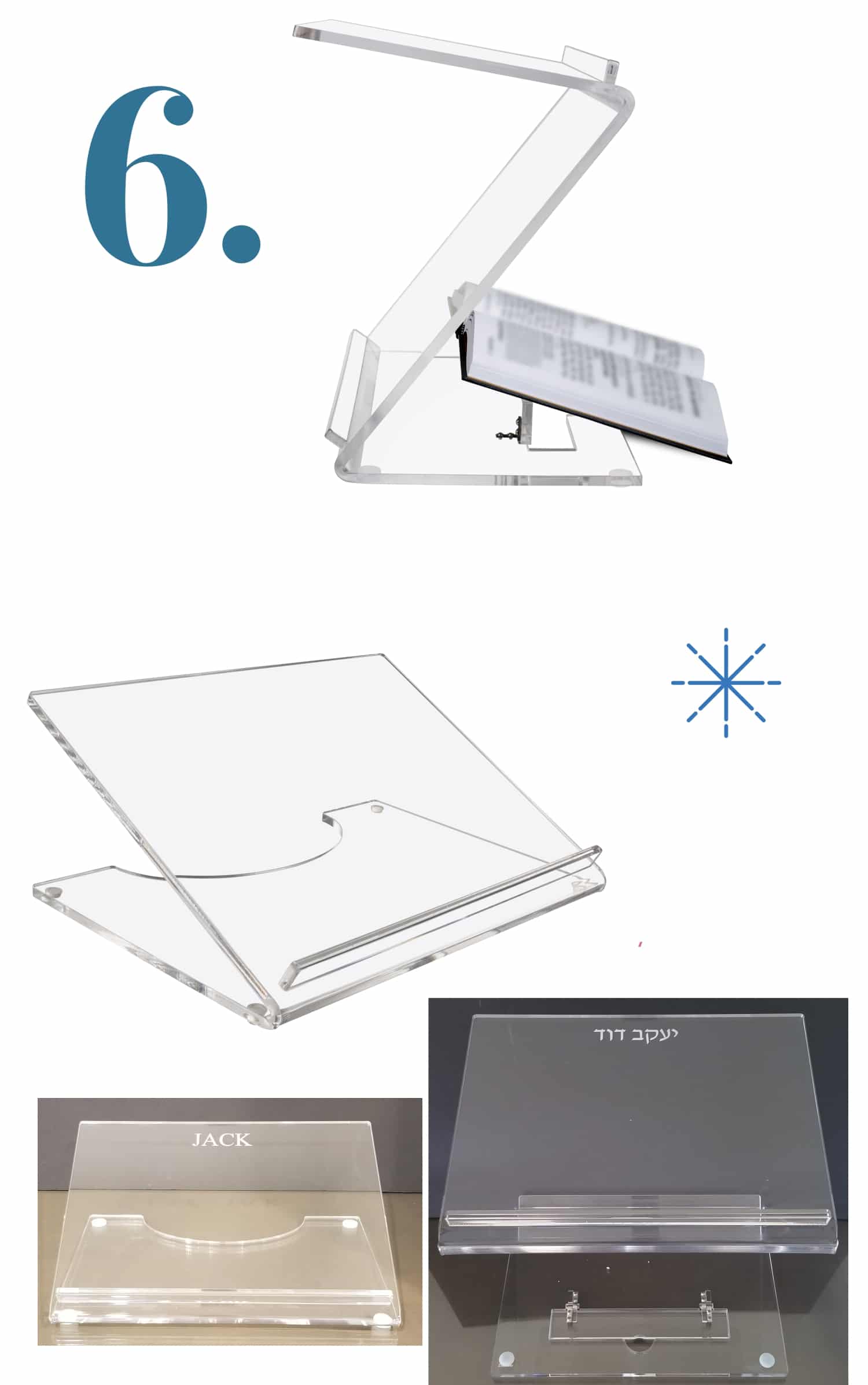 ZStander
Coupon Code: BCP10 
Bar mitzvah boy alert! It's so hard to figure out what to get that teenage boy that's outgrown all the toys. Well, this is what he wants: the coolest shtender! There's two models to choose from, the compact version or a deluxe sit or stand; both are customizable with a name, initial, logo, or message. It also makes a great cookbook stand as a gift for mom! Buy online, learn more @zstander_ or Whatsapp 732-503-7756.
UPDATE: We purchased a couple of the ZStander shtenders and we can't believe how beautiful and high quality they are in person (more than the photos show!). The lucite is the thickest we've ever seen. Unlike your other lucite or acrylic products, these are break and shatter resistant.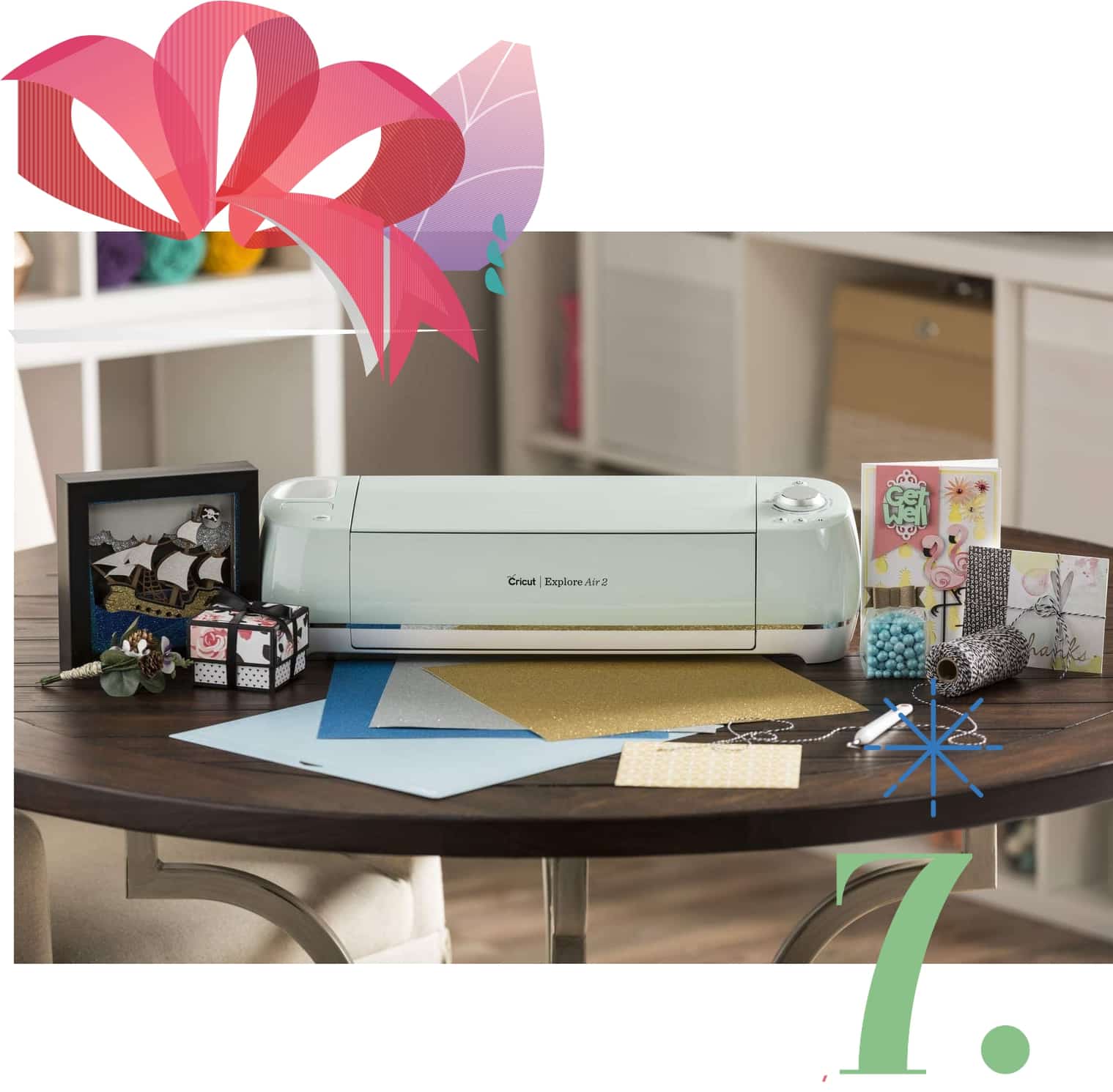 The Cricut Explore Air
If you have a house full of teen girls, you might never hear the words "I'm bored again." The Cricut die cutting machine is the crafter's dream. The items they can make with the Cricut is virtually limitless. Design cards, personalize parties, vinyl stickers, iron-on labels…the possibilities go on forever and ever.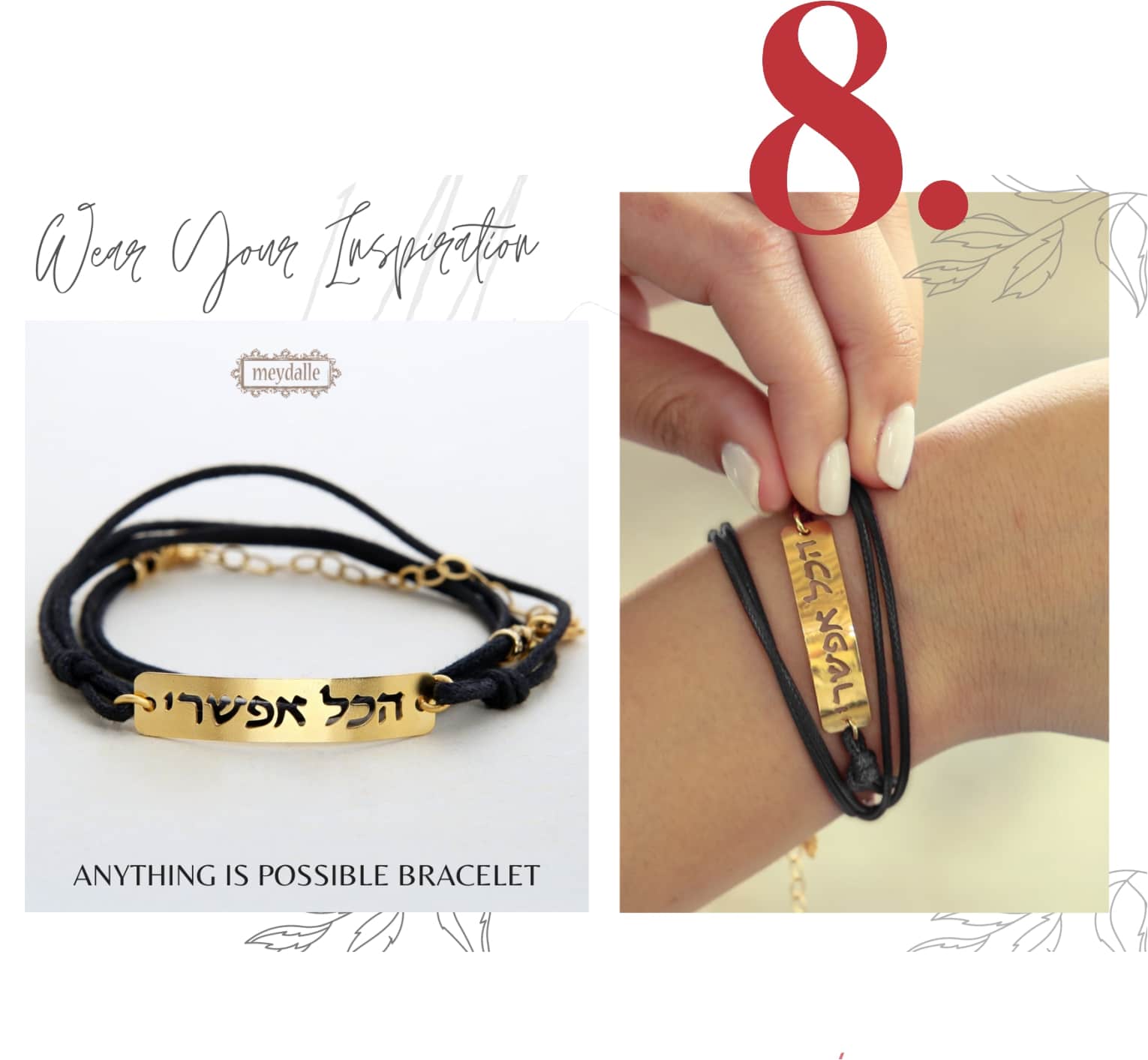 Maydelle Jewelry
Israel-based Maydelle Jewelry, designed by Dafna Shemesh David, creates a charming line of jewelry that simply inspires. Because, sometimes we need that reminder to connect and motivate us. You can view her inspiring handmade shop on Etsy or on Amazon. Follow her on Instagram @meydallejewelry_us or contact the designer directly by Email dafna@meydalle.co.il.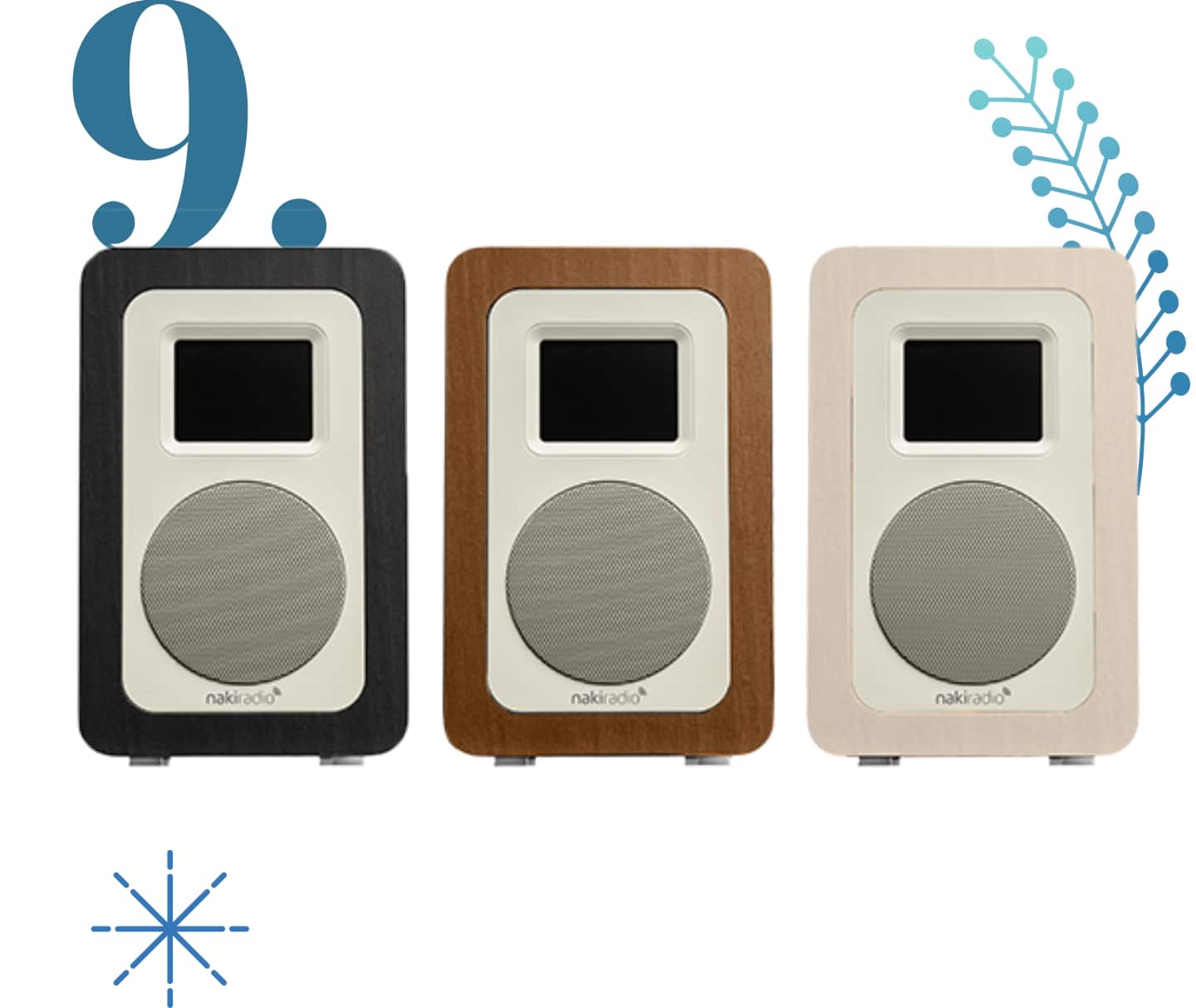 Naki Radio
Coupon Code: BCP for free shipping
Really, the Naki Radio is our favorite family gift for everyone. From the stories that the kids love, to the podcasts, to our all-time favorite music channels, NakiRadio streams Jewish radio stations from around the world…with lots of on demand options too! We've included it in the "teen" section because it's the teens that "steal" the NakiRadio and take it to their own rooms most often.  Read more here. Order at NakiRadio.com and use code BCP for free shipping.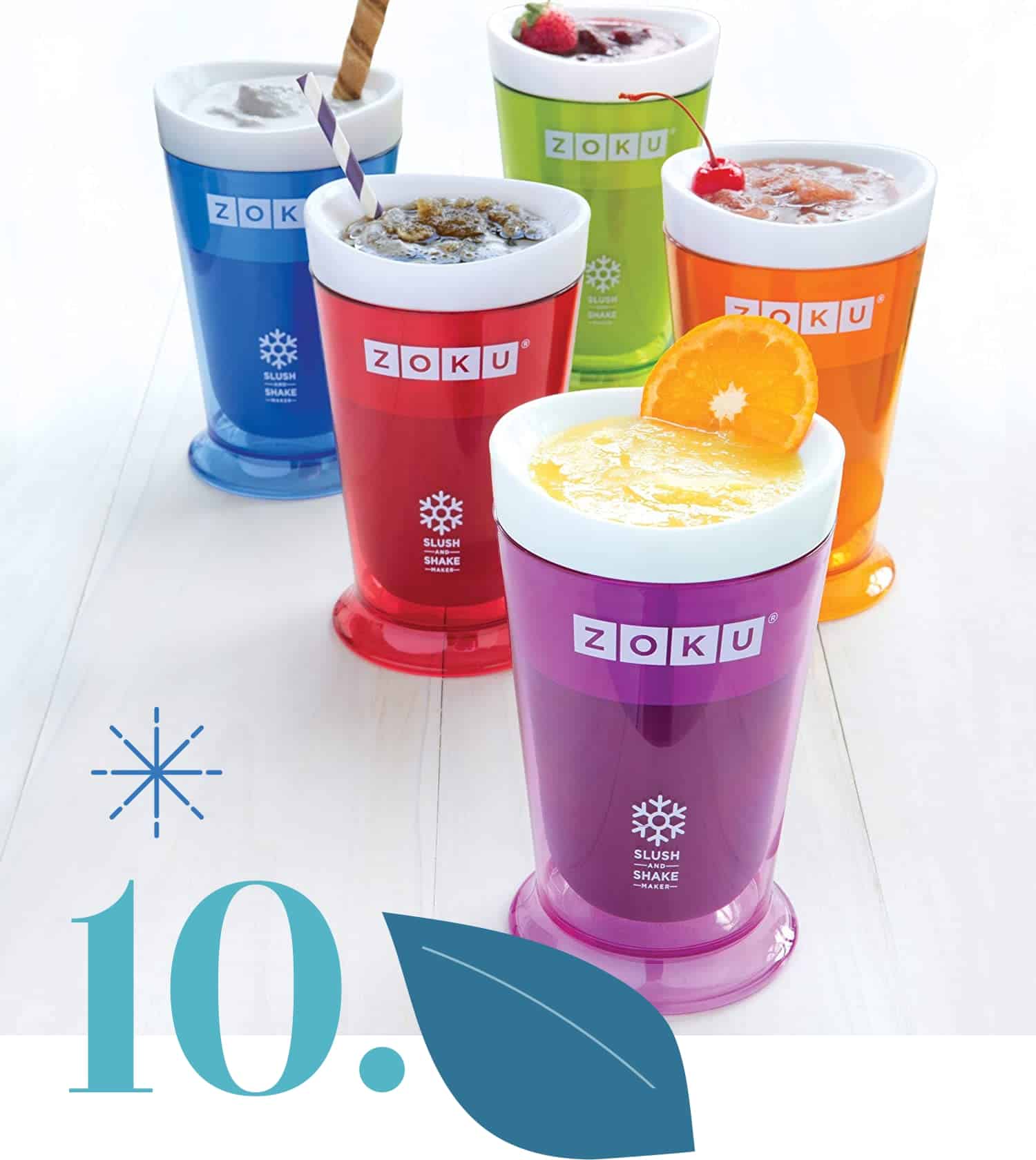 Zoku Slush and Shake Maker
Real slush. Really fast. This thing really works. It'll save more than a few trips to 7-11.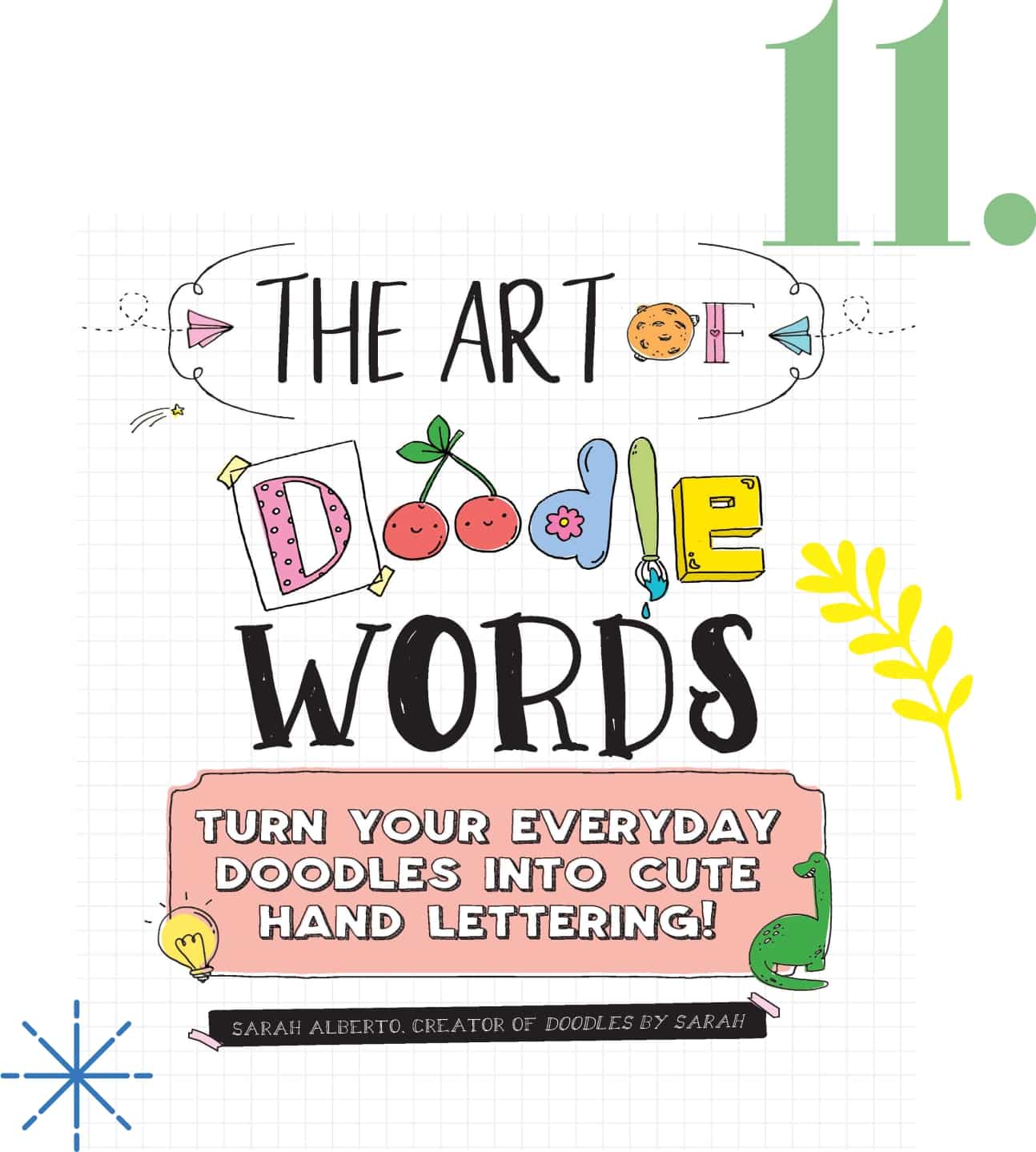 The Art of Doodle Words
Do you have a teenager that loves to doodle in her notebook? Tap into her special talent and let her learn how to turn those doodles into art!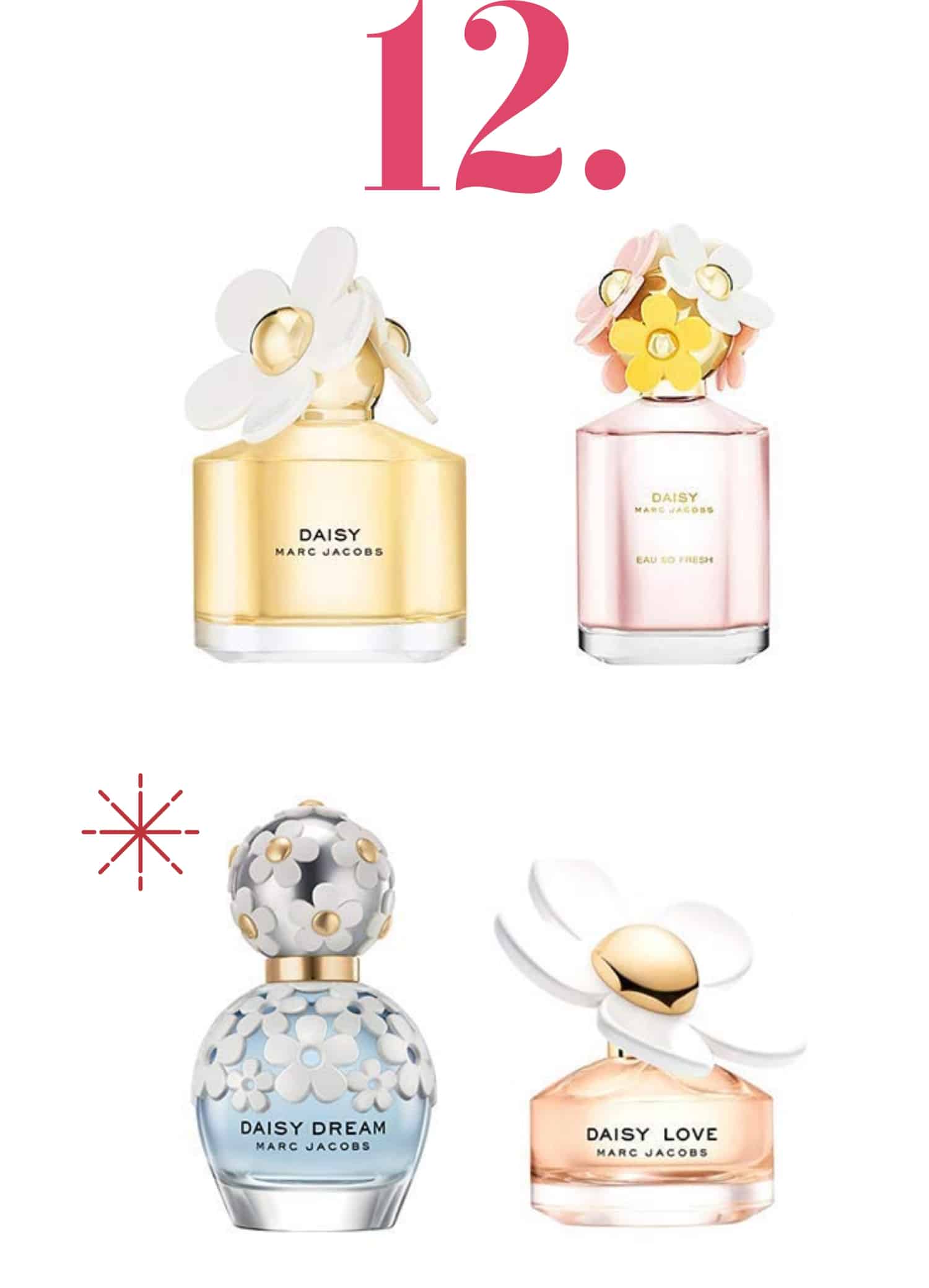 Marc Jacobs Mini Fragrances
There are the girl that loves pretty and sweet-smelling things…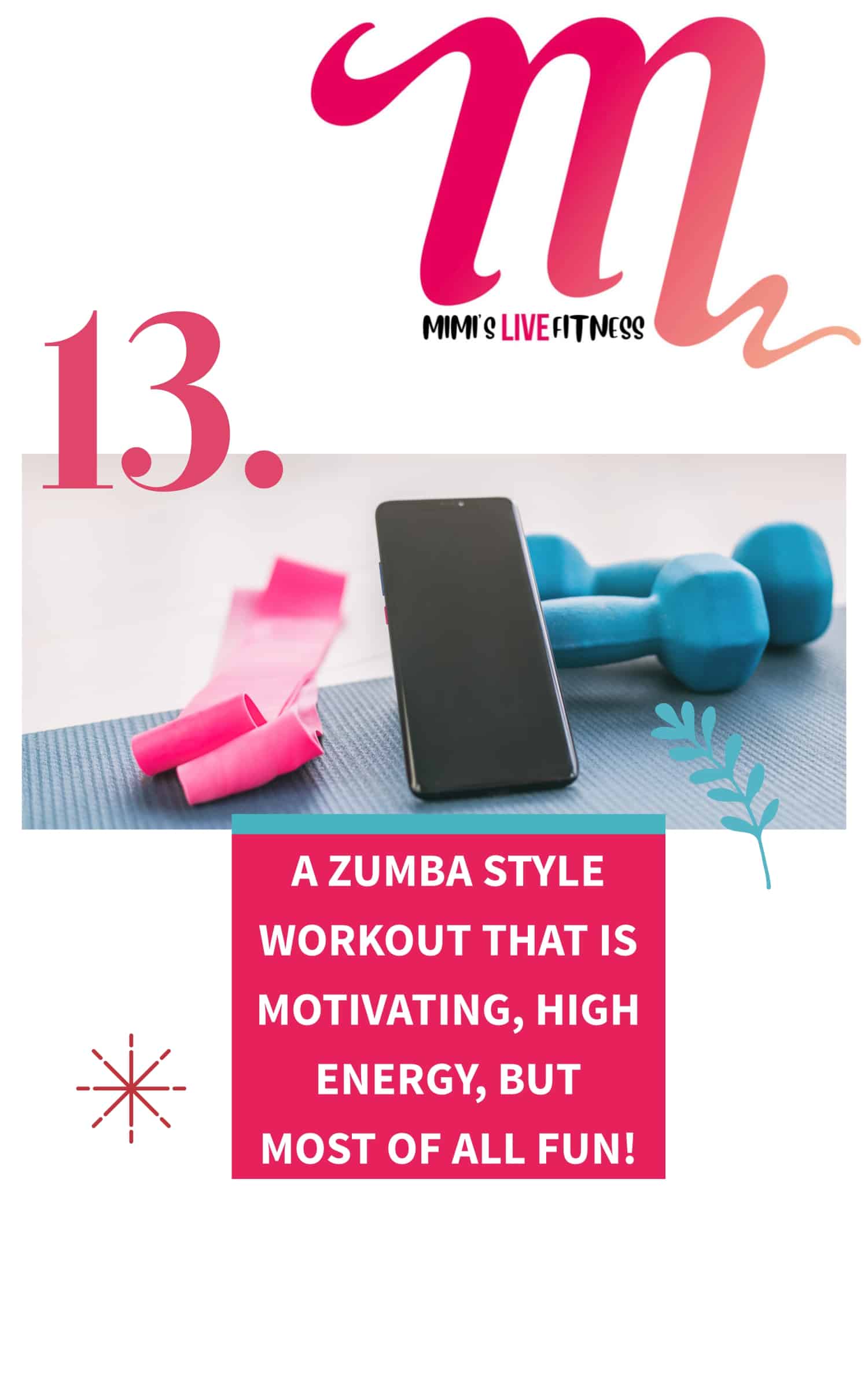 Mimi's Live Fitness!
And then there Zumba classes for the girls with high energy that love to jump and dance and have a blast! Mimi's Zumba-style classes are fun for everyone! Mimi's Dance Aerobics are for girls age 8-14 and Mimi's Total Body Workouts are geared to both women and teens age 15+. Dance and exercise from the comfort of your home, with new 30 minute classes every week.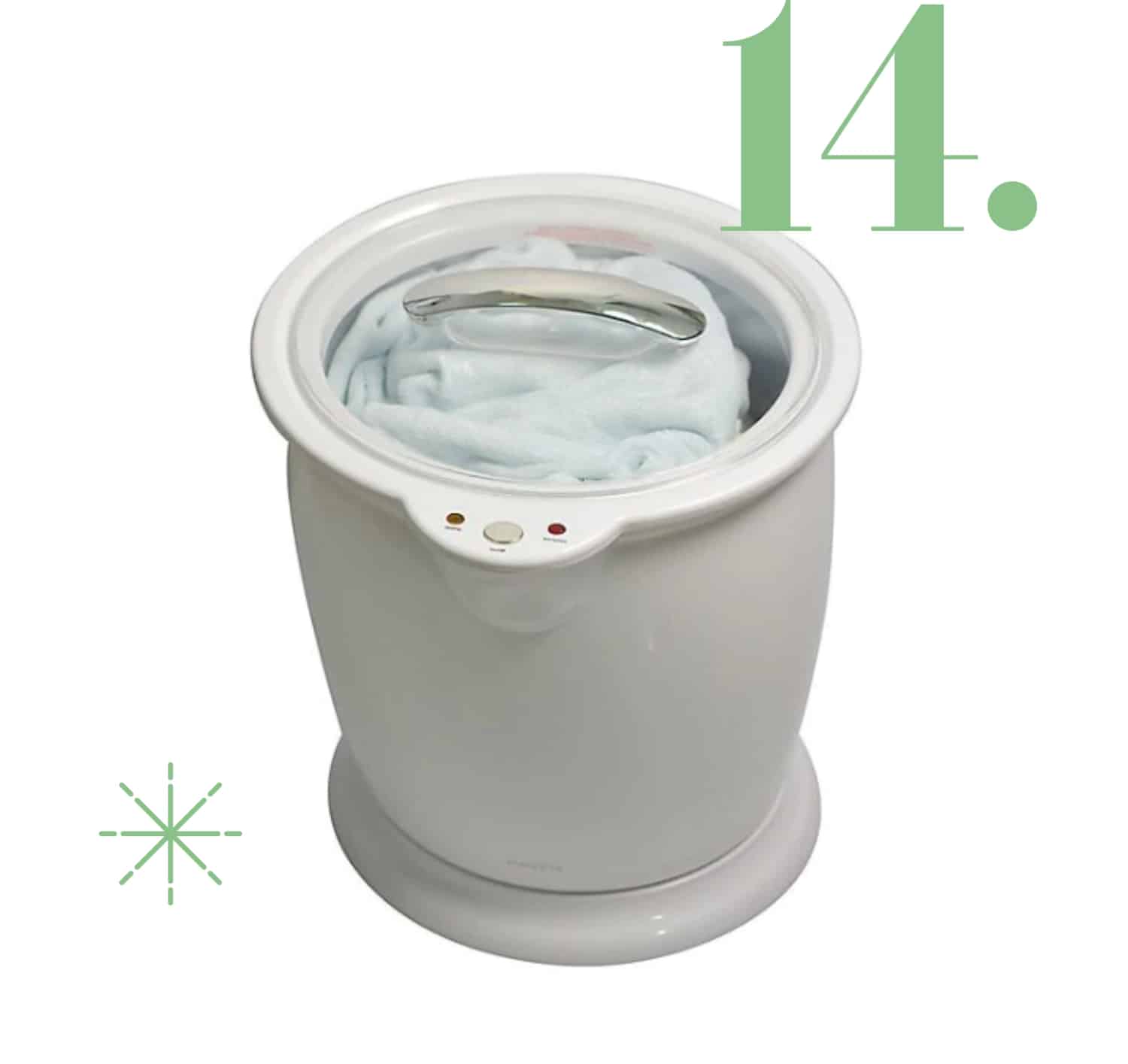 Towel Warmer
We asked our teens what they want…and were not surprised that this is what they picked (frankly, they've been asking for one of these for awhile). This one only holds one towel at a time but there are pricier models that will hold a few. Use your BBB coupon.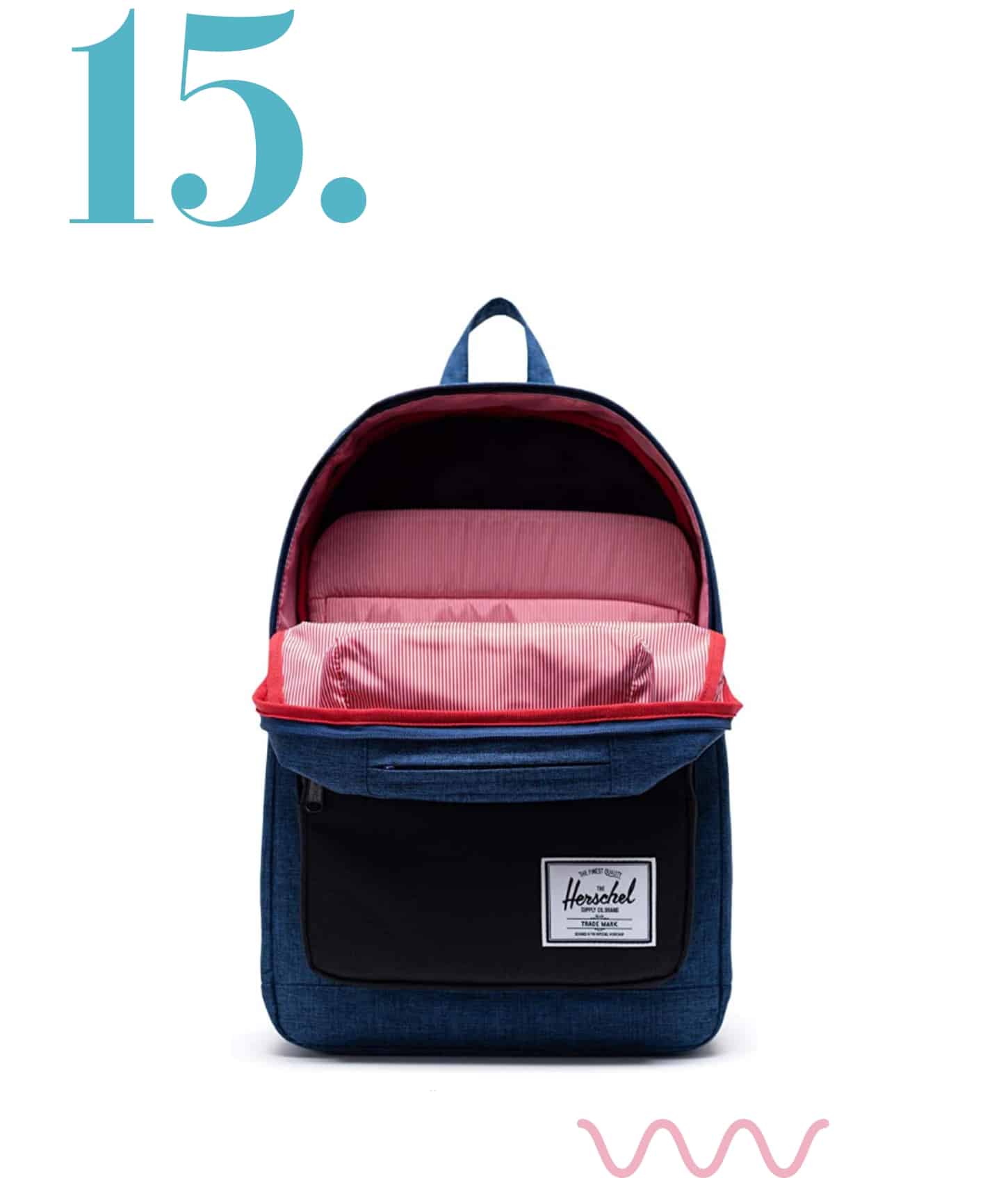 BABY & KIDS
Ely's & Co.'s Take Me Home Set is the perfect, "welcome home" gift for baby. Presented a beautiful gift box, this 3-piece gift set includes a footie, blanket, and bonnet in classic, chic styles. Ely's & Co. makes gift giving a breeze with this convenient bundle of buttery soft layette essentials. Mommy and baby will adore the exceptional comfort, timeless style, and superior quality of this quintessential baby gift.
(While you're shopping for baby, pick up a few of their crib sheets, too). The complete crib sets also make an amazing gift. The styles are adorable so so well-priced for a four-piece set!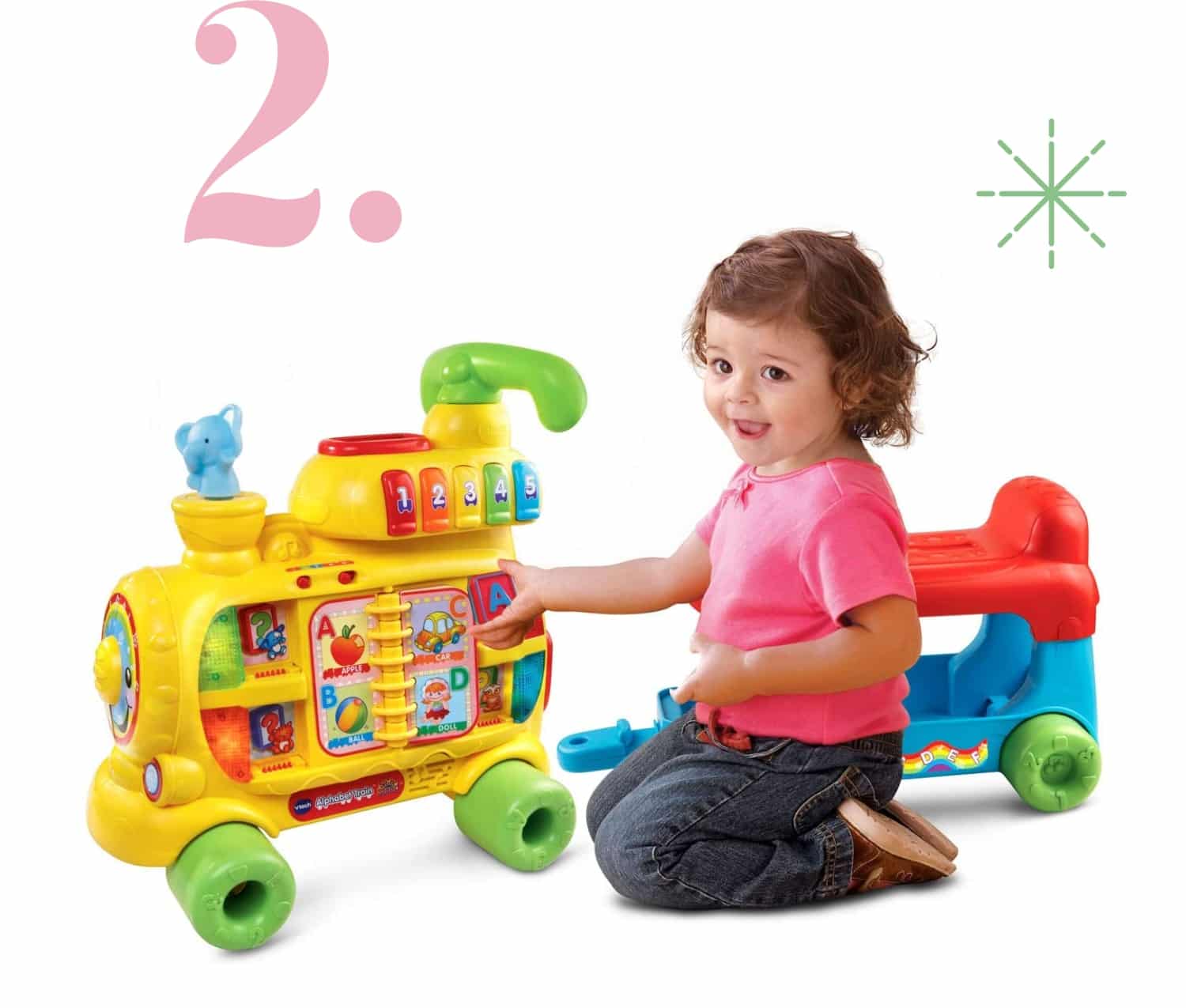 VTech Sit-Stand Train
If you have a baby that's starting to play and you need *that toy* that will keep her busy but also grow with her for a couple of years, this is just the thing. We bought it for one of our one-year-olds. She loves pressing the buttons and walking with the walker, while her older preschooler siblings also love to play with her and learn the alphabet. This toy offers great value and lots of entertainment for the money.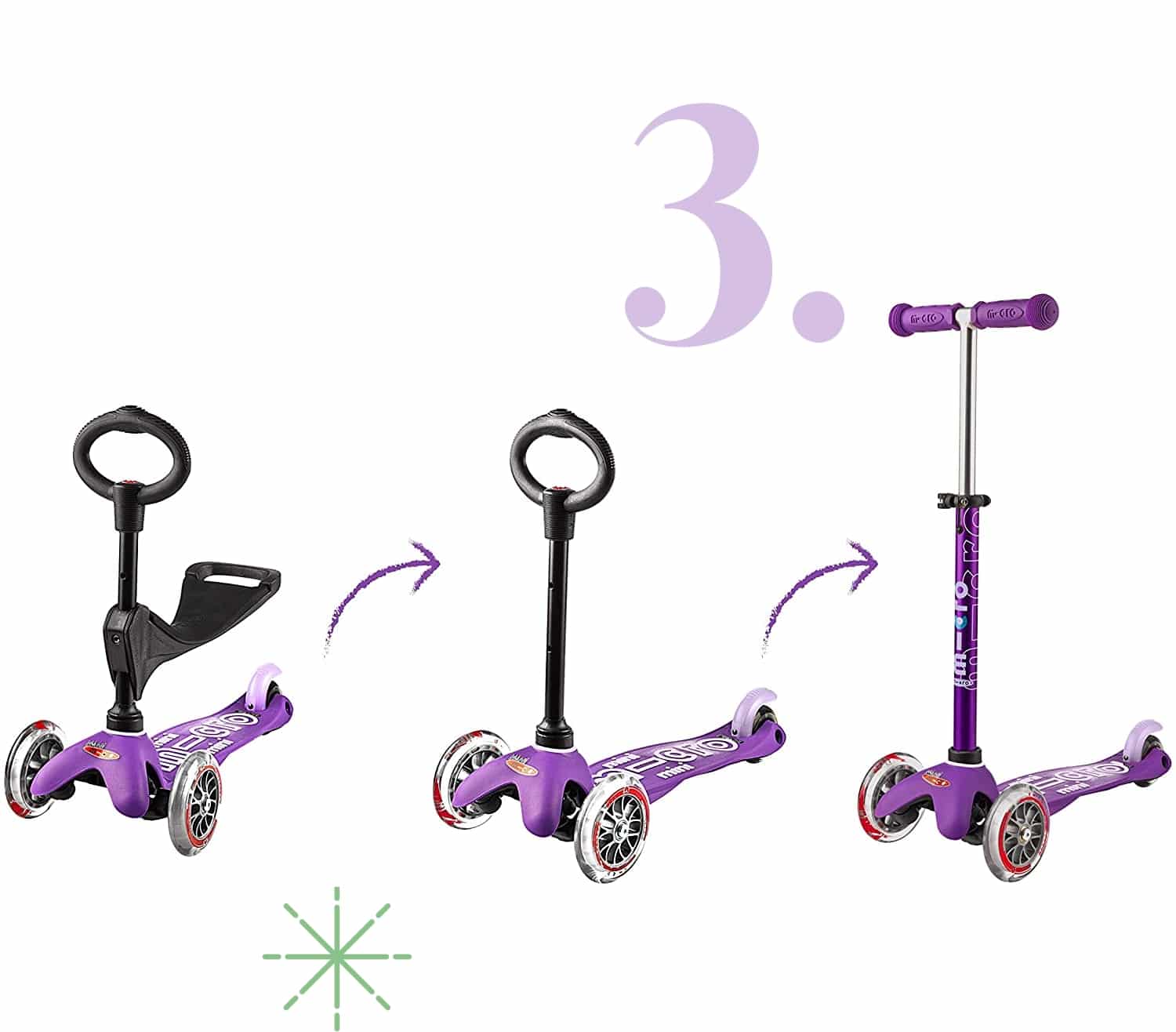 3-in-1 Micro Kickboard
The big kids are scooting around and your toddler is frustrated. No more. Now he's just like one of the big kids with his own scooter, that adjust and grows with him. This is the first scooter that starts for kids age 1, but keeps adapting until age 5! Watch how it can turn from a baby scooter to a big kid scooter! And Micro Scooters are known for their quality, so it'll last.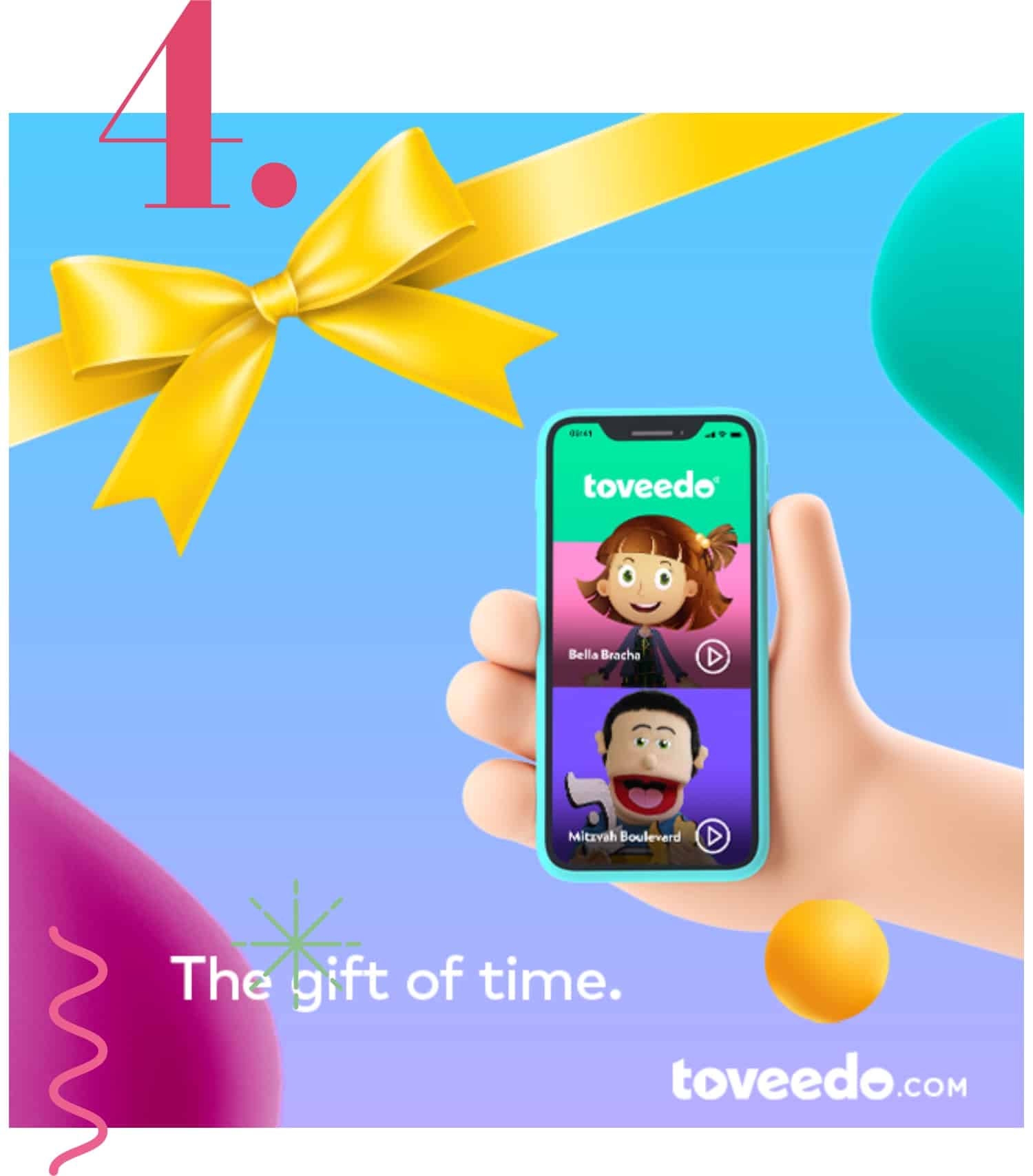 Toveedo
Yes! If you don't yet have a Toveedo subscription, Chanukah is the time to surprise the whole crew. Pop some popcorn and enjoy your favorite Jewish videos (pssst…this is also a great gift for moms. You can't put a price on that hour of quiet time). New videos are added each month, so there's always something new to see (although our kids looove rewatching their favorites over and over). Worth every penny.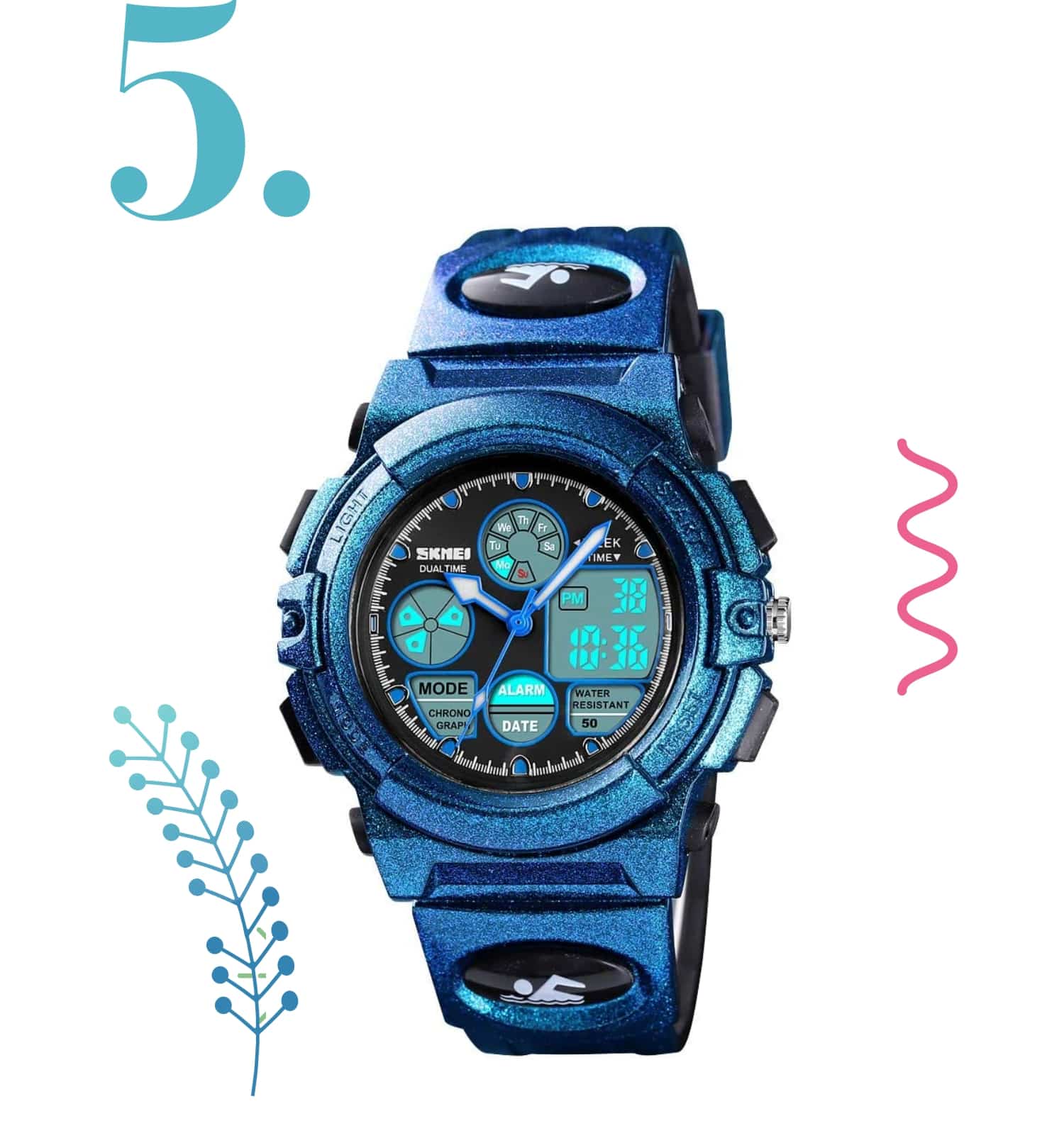 Digital Sports Watch
Your little boy will love his super cool "big boy" watch.
The Rombox
One gift that covers the whole Chanukah! The Rombox includes eight great boxes packed with games, noshes, prizes, fun activities, and crafts to keep the kids happy, engaged, and loving every night of the festival of lights. So after you light, open one up and have the best Chanukah ever. There's new surprises every night! Order at GetRombox.com and see more @getrombox.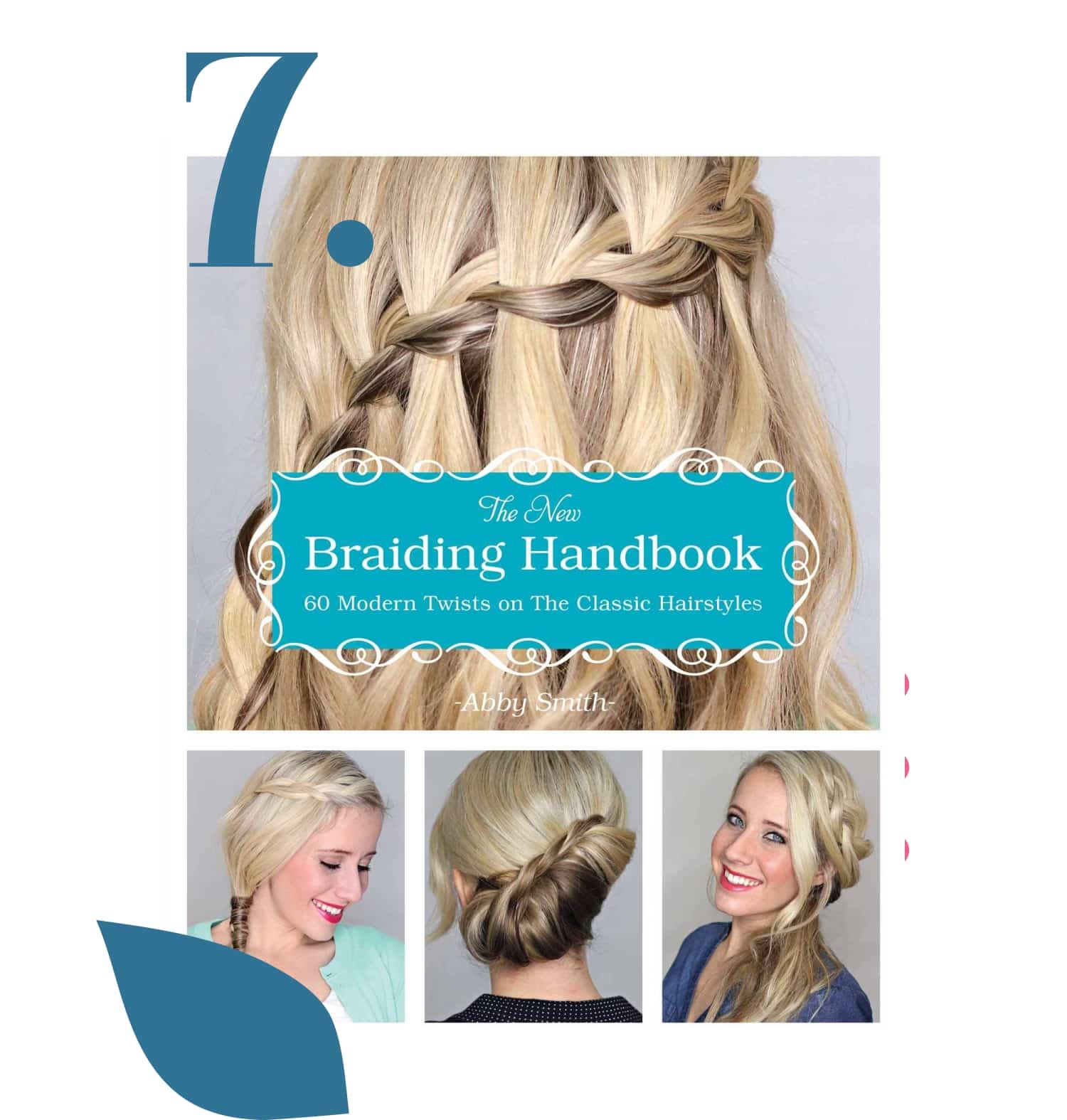 The New Braiding Handbook
From the young girls who love playing "hair style," to the older girls who want to learn real hair braiding skills (and are up for a challenge!), this is a book that will keep all your girls really busy…while learning a skill, too!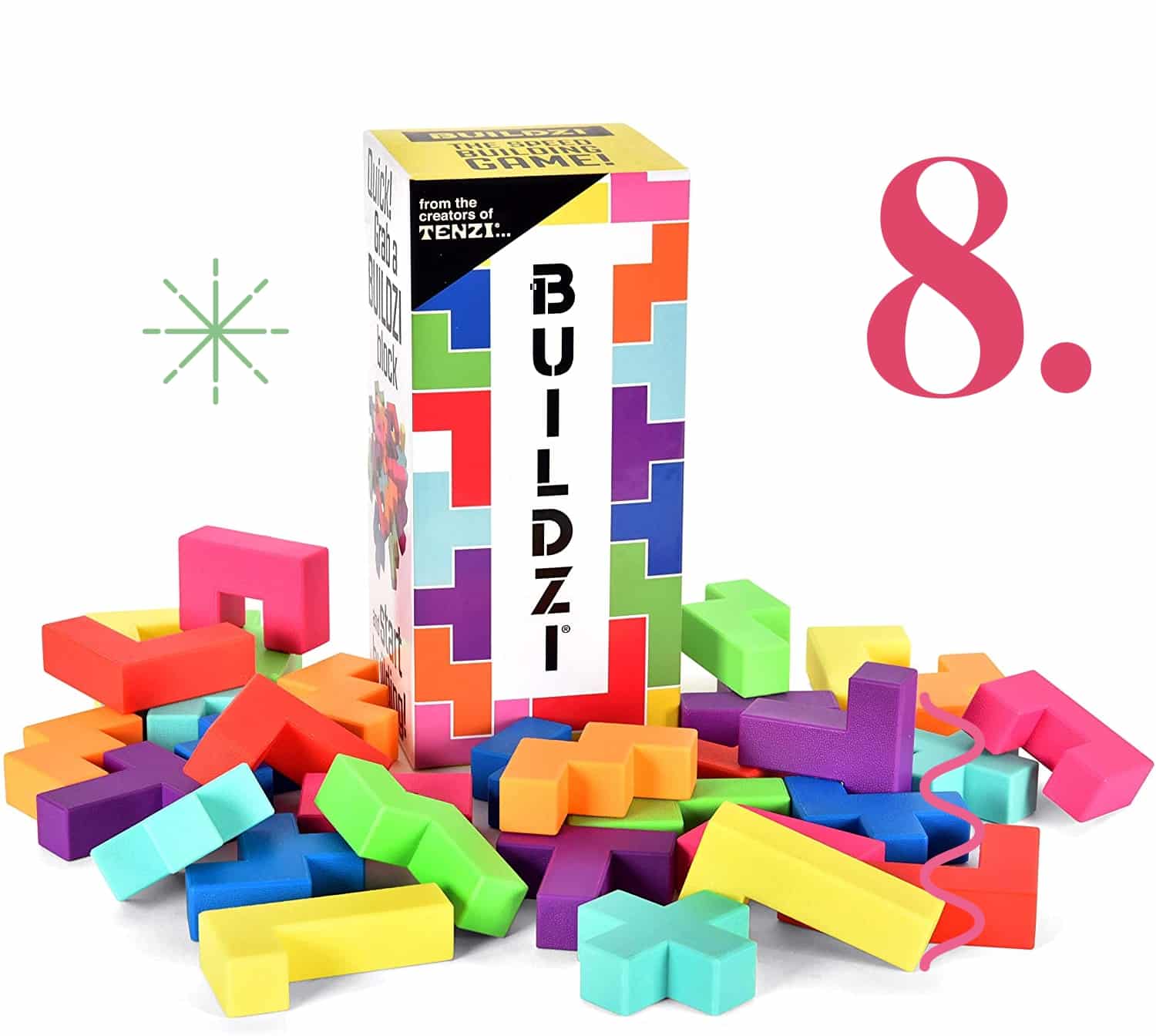 Buildzi by Tenzi
Do you love those games that both young kids, big kids, and adults can play together…and everyone has fun? Buildzi is one of those. We love to add a new game to the game closet each chanukah (and then play it so much that we get tired of it by January). This should be your addition!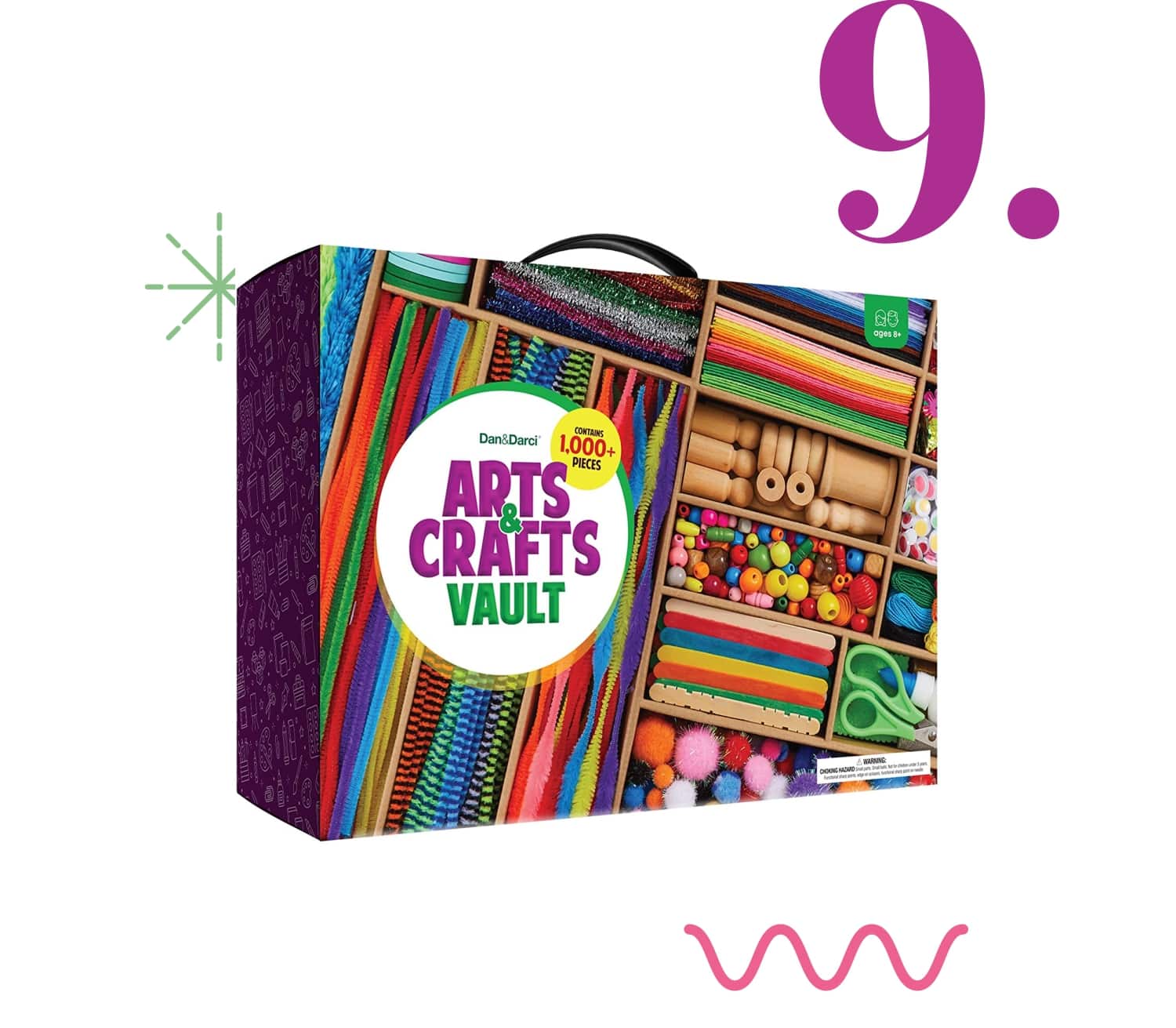 The Arts and Crafts Vault
Some girls only care about arts and crafts. They're past dolls, they don't care for gadgets. A kit like this is the ultimate dream. 
Jewish Book Box by Menucha Publishers
Do you have an avid reader in the family? What a treat it'll be each month when they receive their book box! Jewish Book Box curates the finest Jewish and/or world literature and delivers a selection of reading material to your front door each month. Choose reading levels, favorite genres, and get a box perfect for your child or grandchild. Learn more and order here.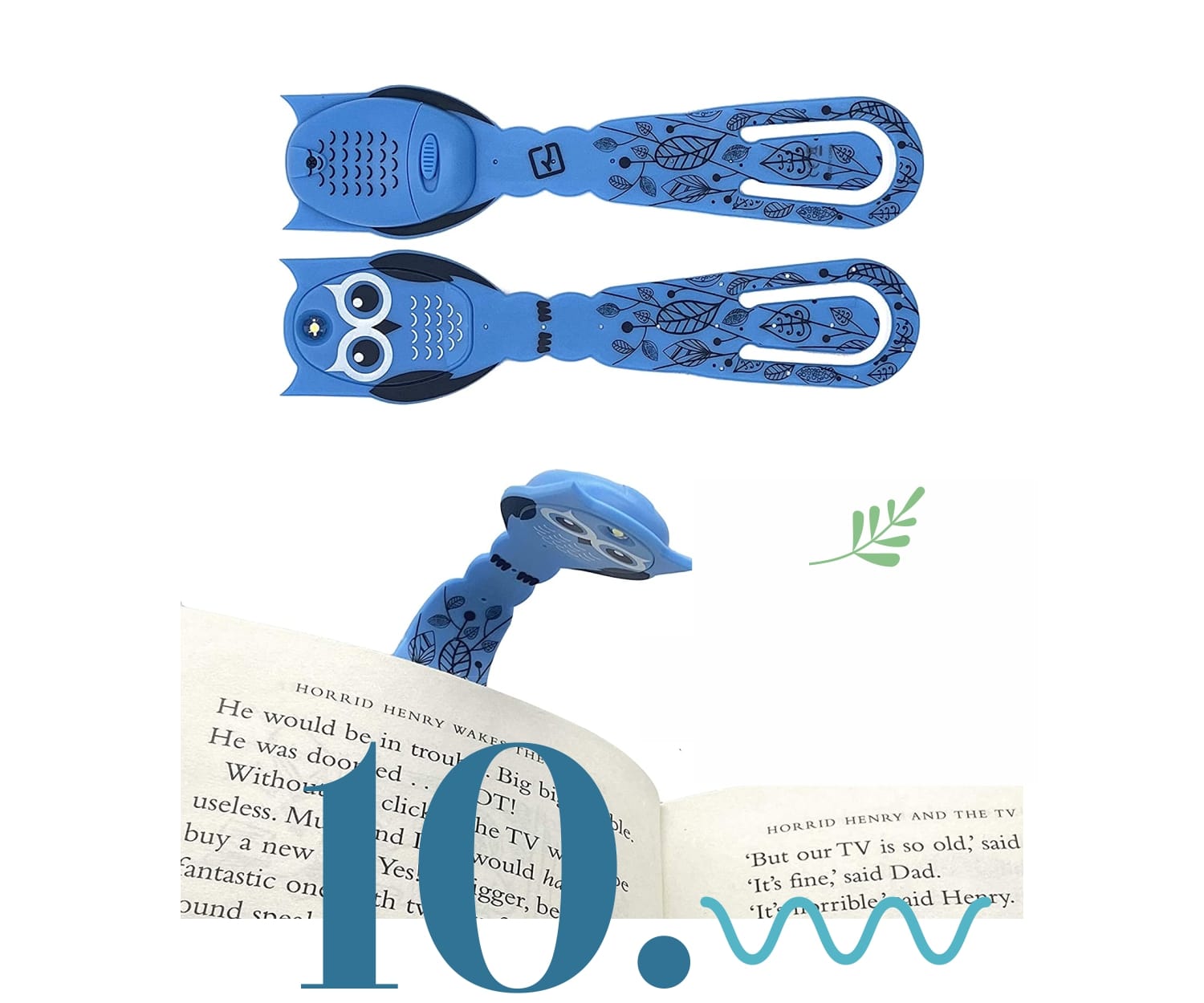 FlexiLight Book Light
An inexpensive gift that's highly rated and super appreciated (our kids have it and love!). It's priced right, so it's great for Bubbes who need to buy presents for lots and lots of grandkids. Great for a wide range of ages.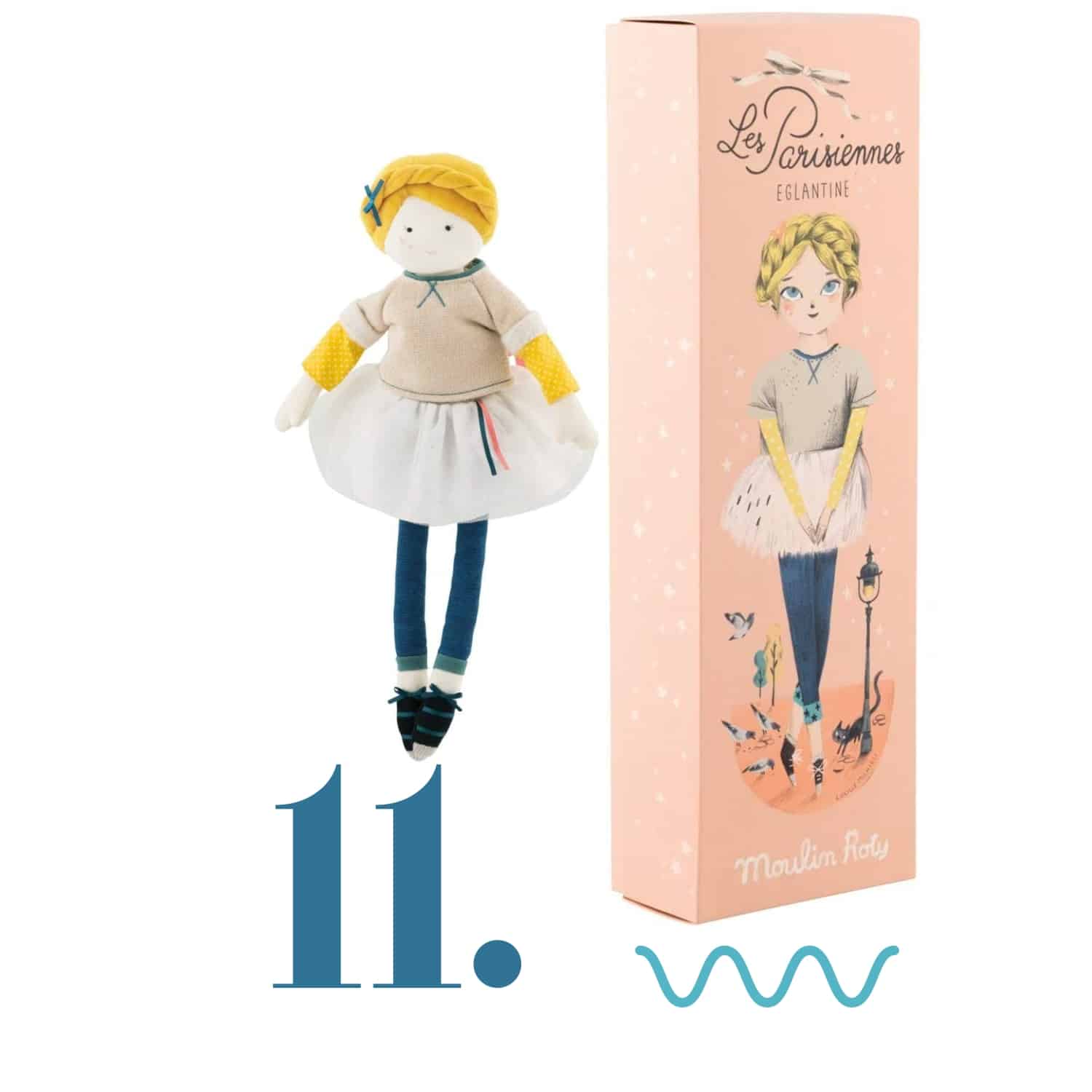 Moulin Roty French Dolls
It'll be her favorite and yours only because the entire Moulin Roty line is just so super sweet. At 18-inch tall dolls are simply precious and beautiful. We also love smaller Moulin Roty's Les Parisiennes dolls which are more affordably priced (the only problem is we want a whole collection).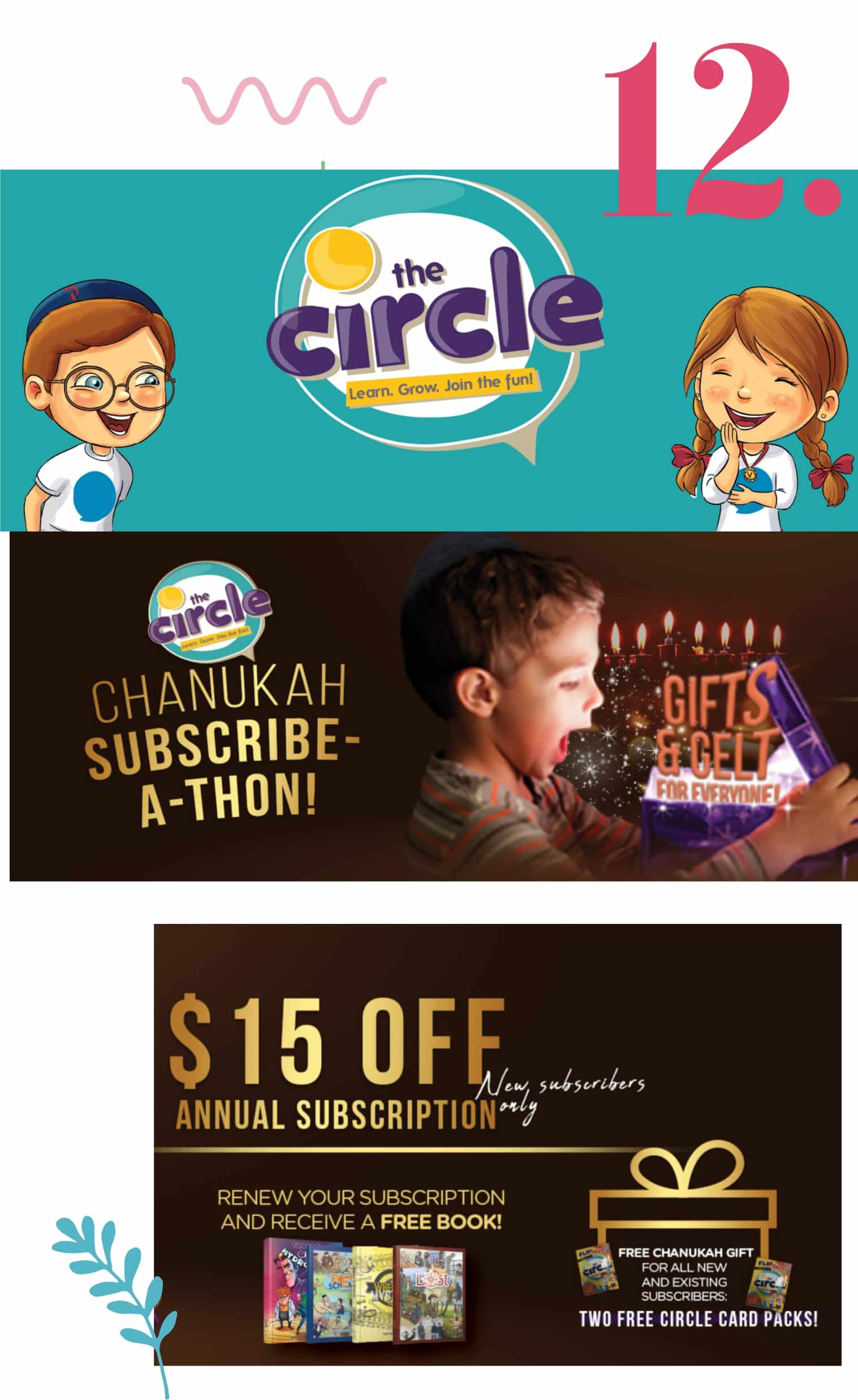 The Circle Magazine
Do your kids beg you for The Circle Magazine whenever you're at the checkout line in the supermarket? There's lots of reasons kids love The Circle! With 64 pages packed with comics, stories, fun pages, contests, and everything boys and girls love, it's the gift that keeps coming, every single week! Attention Bubbles: Save more when you order multiple subscriptions for your grandchildren. For Chanukah, take $15 off when you order a subscription here. Discount is reflected on the site. No promo code needed. (You can order over the phone or email for a $10 savings at 732-592-5437 or subscriptions@circmag.com).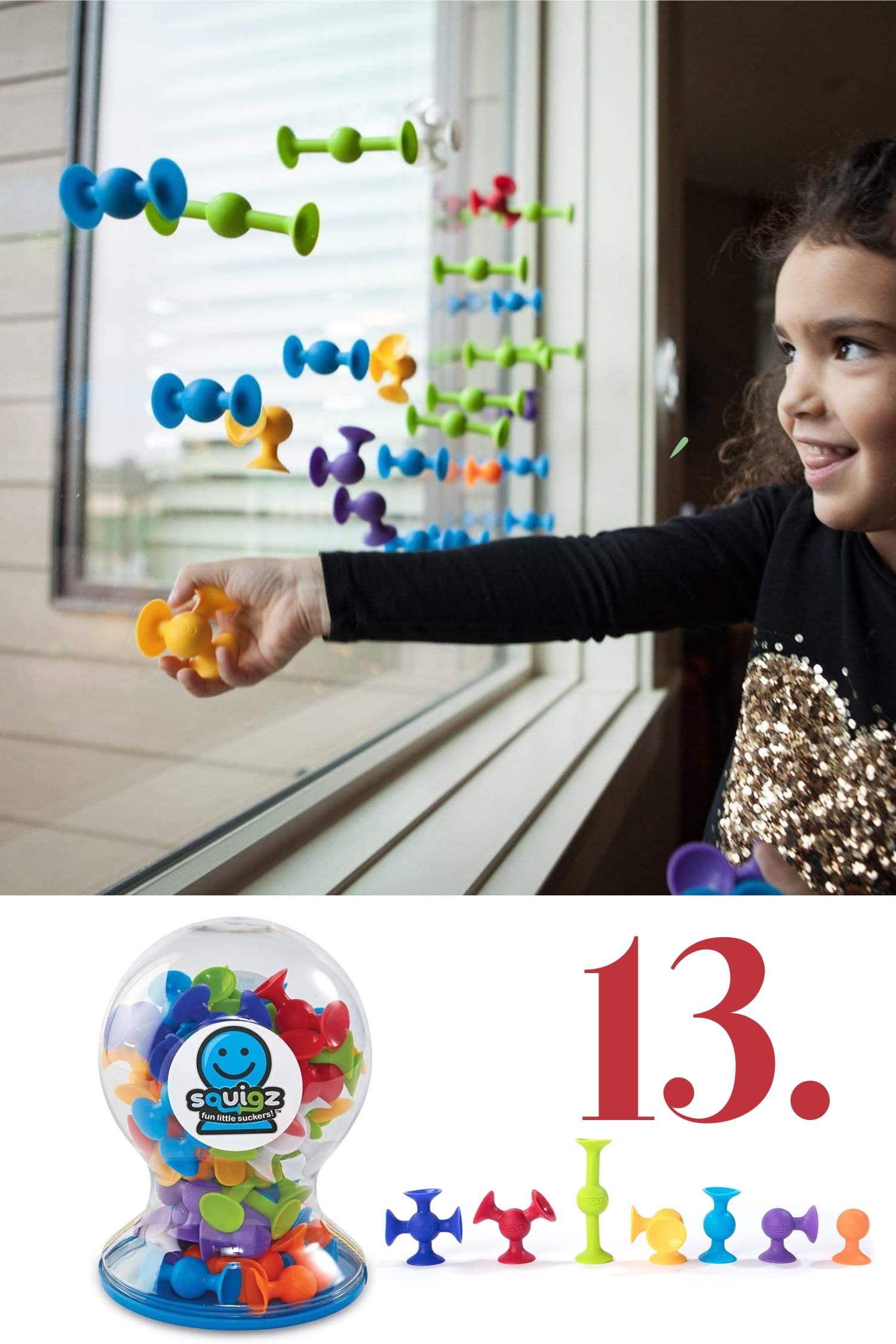 Squigz
One of our favorite building toys this year! Squigz suction onto lots of different surfaces, connecting to each other, allowing for lots of fun, creative play. We also like this set that comes with the connectors, allowing for lots of creative configurations.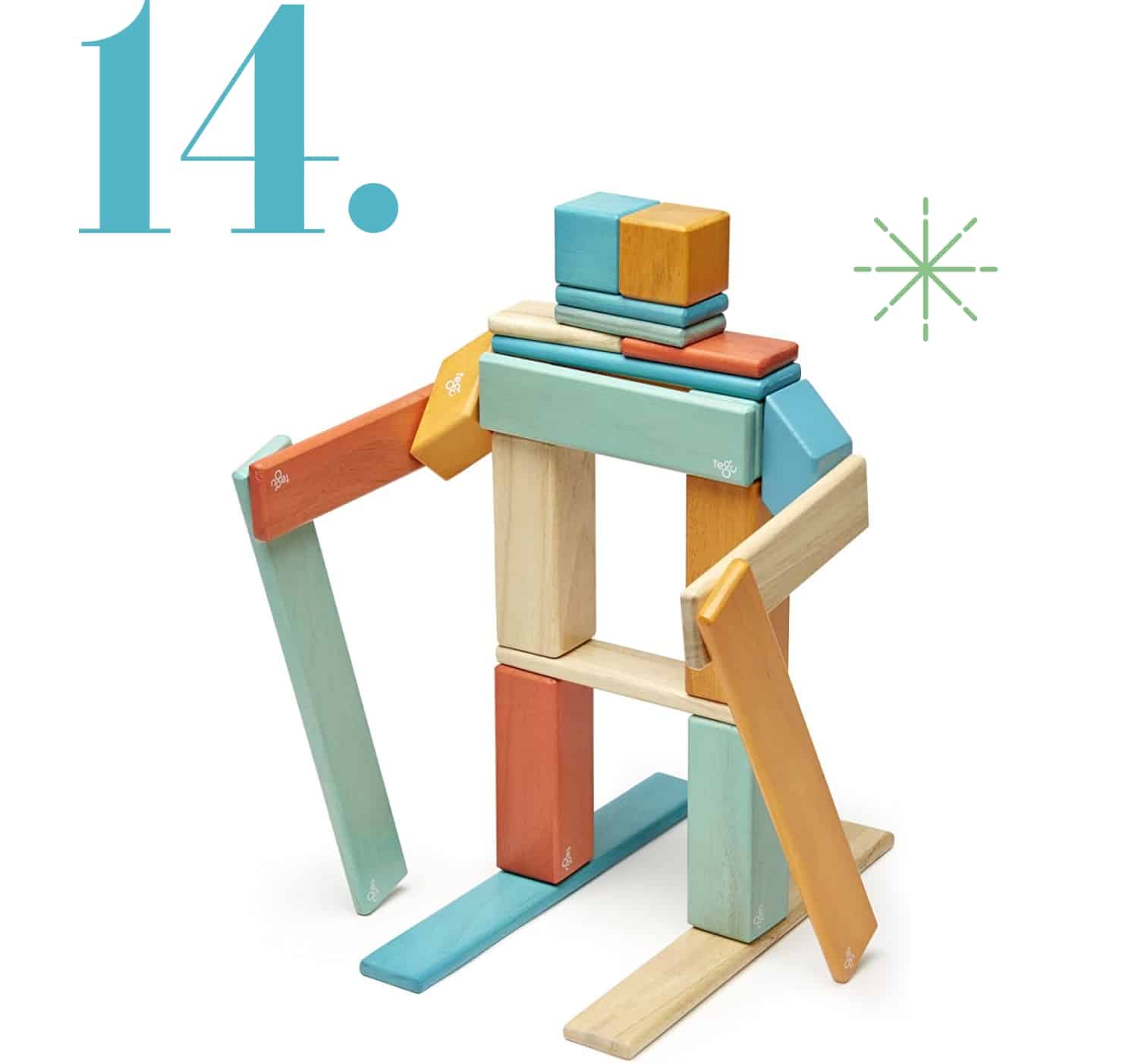 Tegu Magnetic Wooden Blocks
Another fav building toy (hard to pick one). Tegu are like your old-fashioned wooden blocks…except their magnetic! Small children, from even the age of one, can begin building by themselves, stimulating their creativity! They are pricey (albeit top quality), but we're hoping to nab a black Friday deal soon.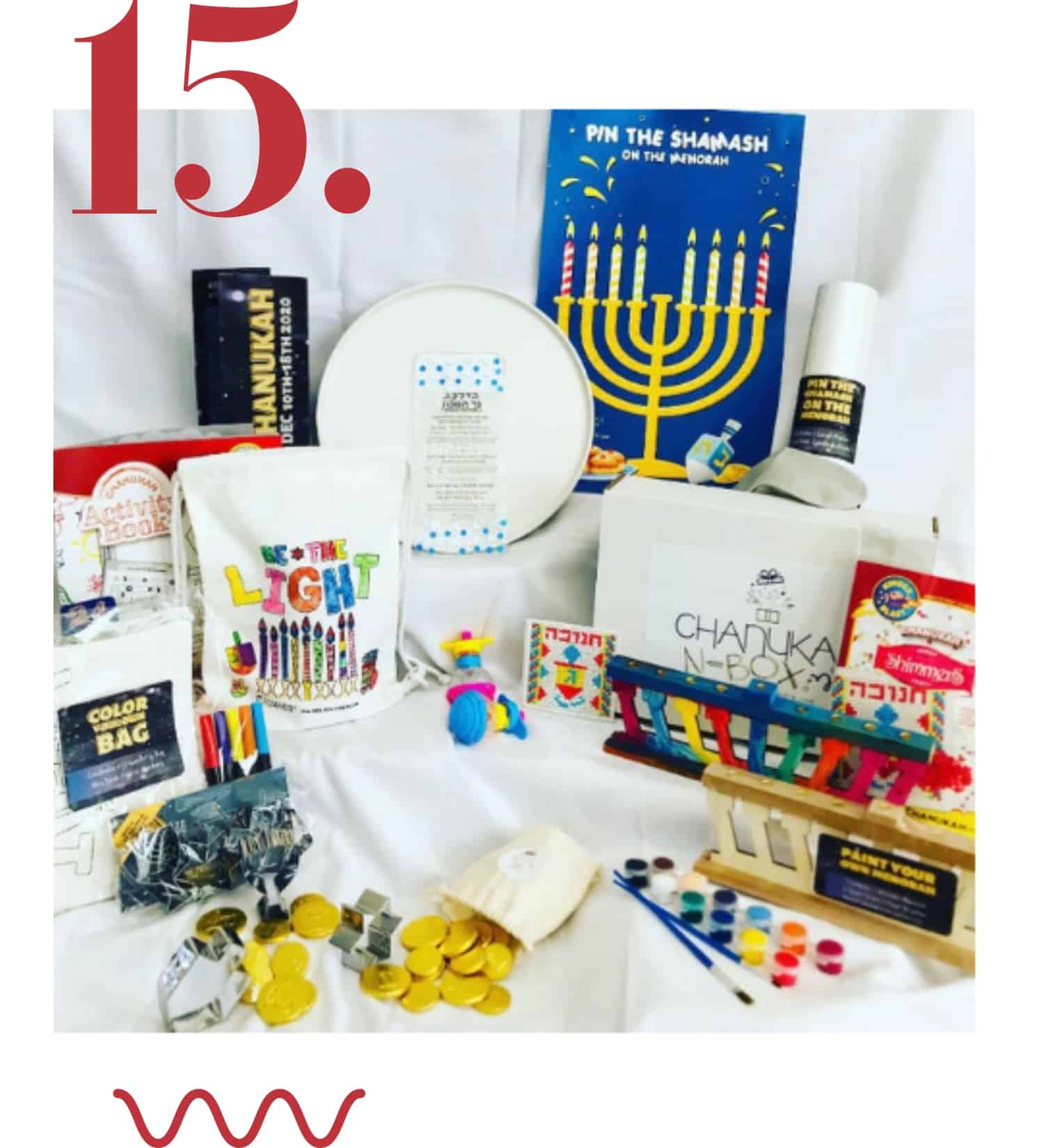 Holiday in a Box: Chanukah Projects Box
Get in the spirit of the chag with this Chanukah craft box! If you're the type of mom that loves to create that exciting "Chanukah is coming" atmosphere in your home, this craft and toy box will help as kids have fun making all the Chanukah-relevant crafts. There's activities that are appropriate for a variety of age ranges, from diamond art…to painting a wooden menorah…to making an acrylic menorah bracha card…so much to do! Start now! Check out the site for more holiday-themed boxes and subscription options or learn more @holidaynbox.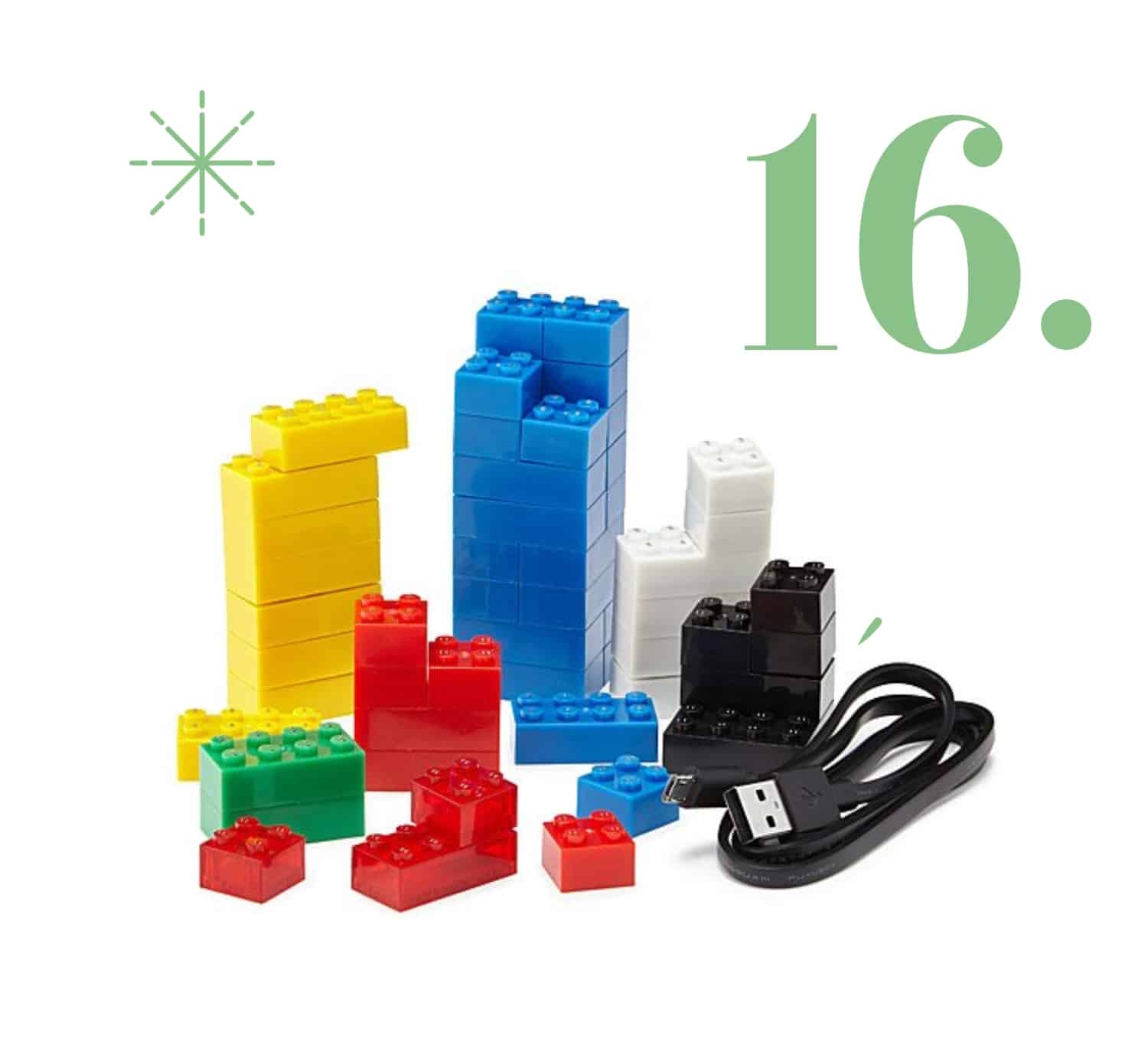 Sounds Activated Light Blocks
These super-cool light-up Lego-style blocks let him create his own night light. Simply build on the rechargeable power base, and light it up! Whether it's a robot one day, or a skyscraper the next, he gets to choose what his light will look like from day to day.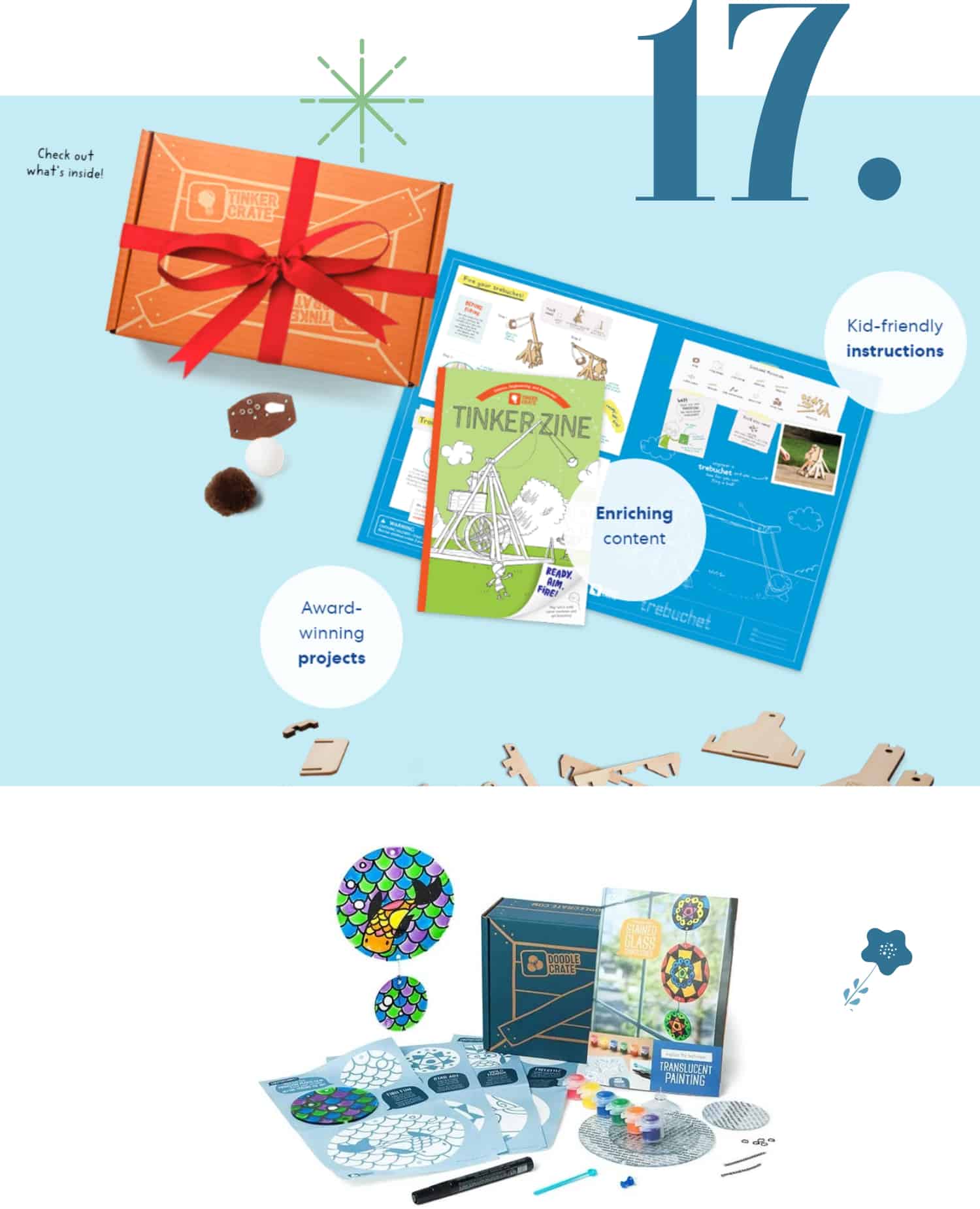 Coupon Code: CELEBRATE for 20% off
Seriously fun. Really, it's the ultimate kids gift because Kiwi Crate arrives monthly (although you can totally order just one month if you want to try it out). Kids can't wait until it comes each month! Kiwi Crate delivers an enlightening science or art project, with a new experience each time. The projects are really the coolest you've ever seen (our kids built a pinball machine this month). They're super stimulating, super fun, and great learning experiences. You can choose your crate based on your child's age and interests. Read more about Kiwi Crate in this post.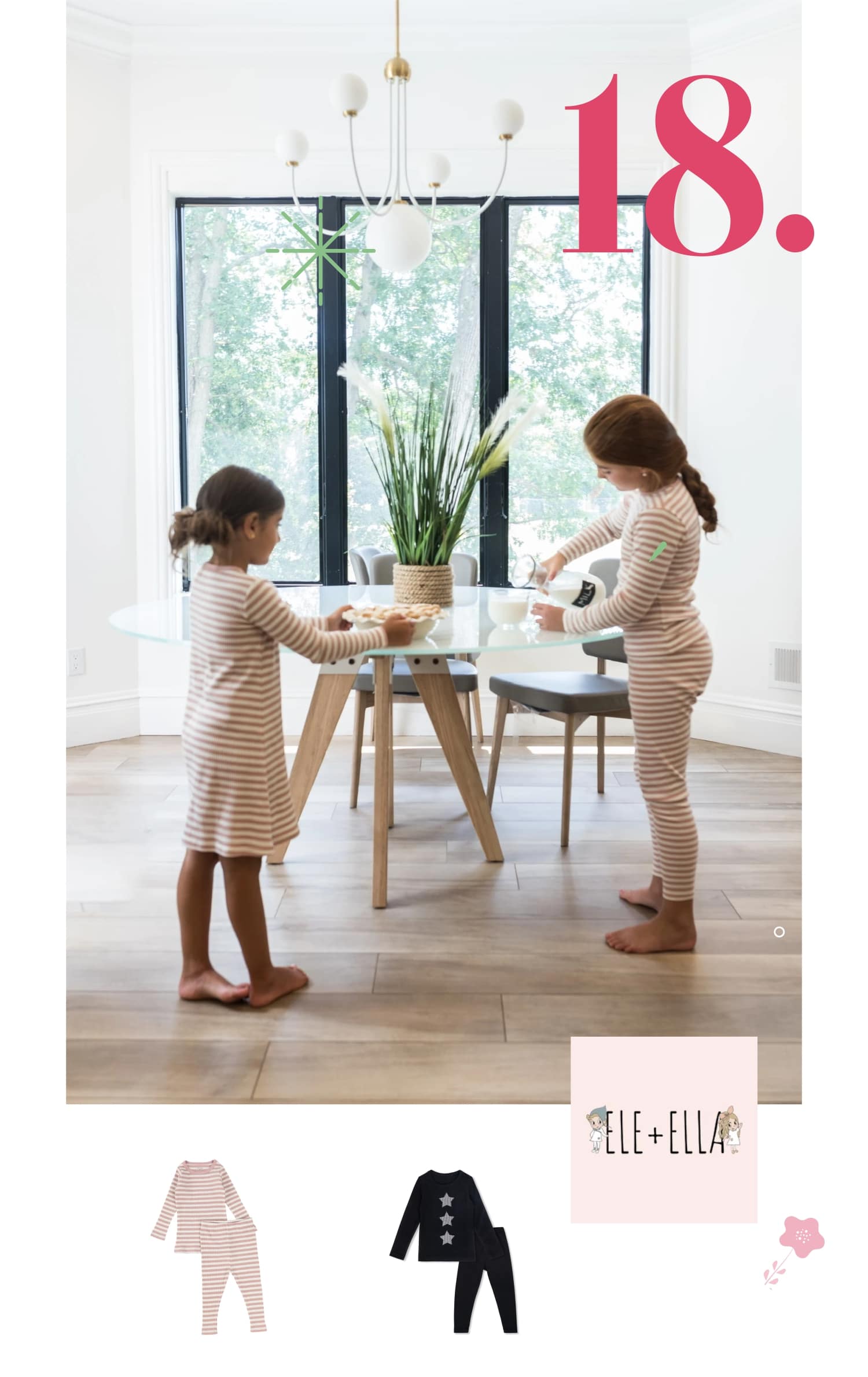 Matching Cozy PJs at Elle & Ella
Coupon Code: 15% off non-sale items with bcp15
We said we love practical gifts that make our kids feel special, while still actually filling a need. Like the duffel bag we mentioned above. Or new, fresh cozy pajamas like these from Ele & Ella. Don those new PJs. Make razzles or pop popcorn. Put on the fireplace if you have one and play some family games. Ele and Ella has lots of coziness available for every child in the family, and they're on sale too! Sale time is also a great time to grab those accessories or warm baby footies (use the code!). 
World Map Coloring Tablecloth
Let them learn while they color with washable markers. Then put the tablecloth in the wash and start all over again! Also available in U.S.A. version.
Note: It's come to our attention that the "World" version has a cross or religious landmarks somewhere on that map that can be "Sharpied" out. The U.S. version is clean.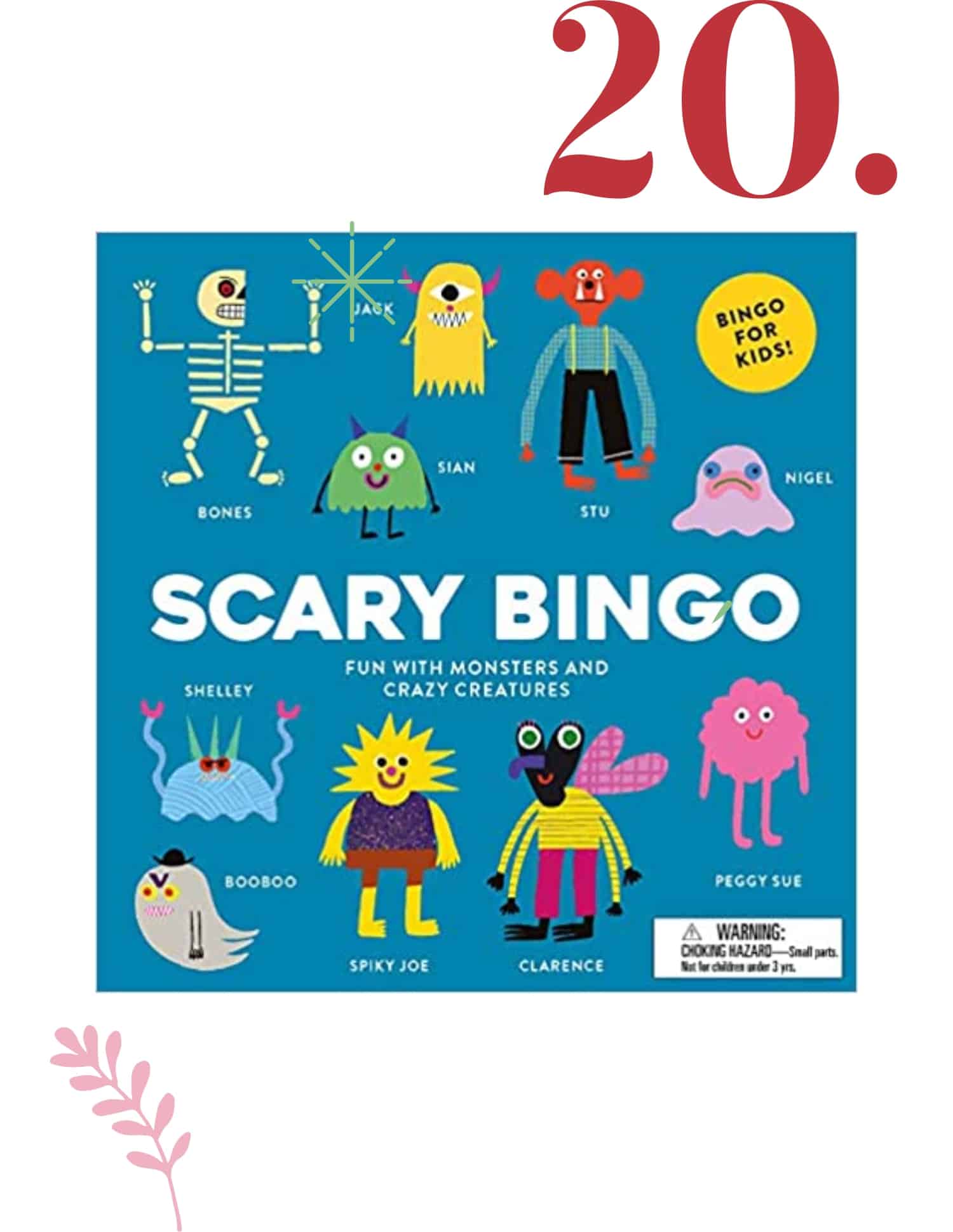 Scary Bingo
A cute game for the younger kids to play (and yes, it's more fun that traditional Bingo with numbers).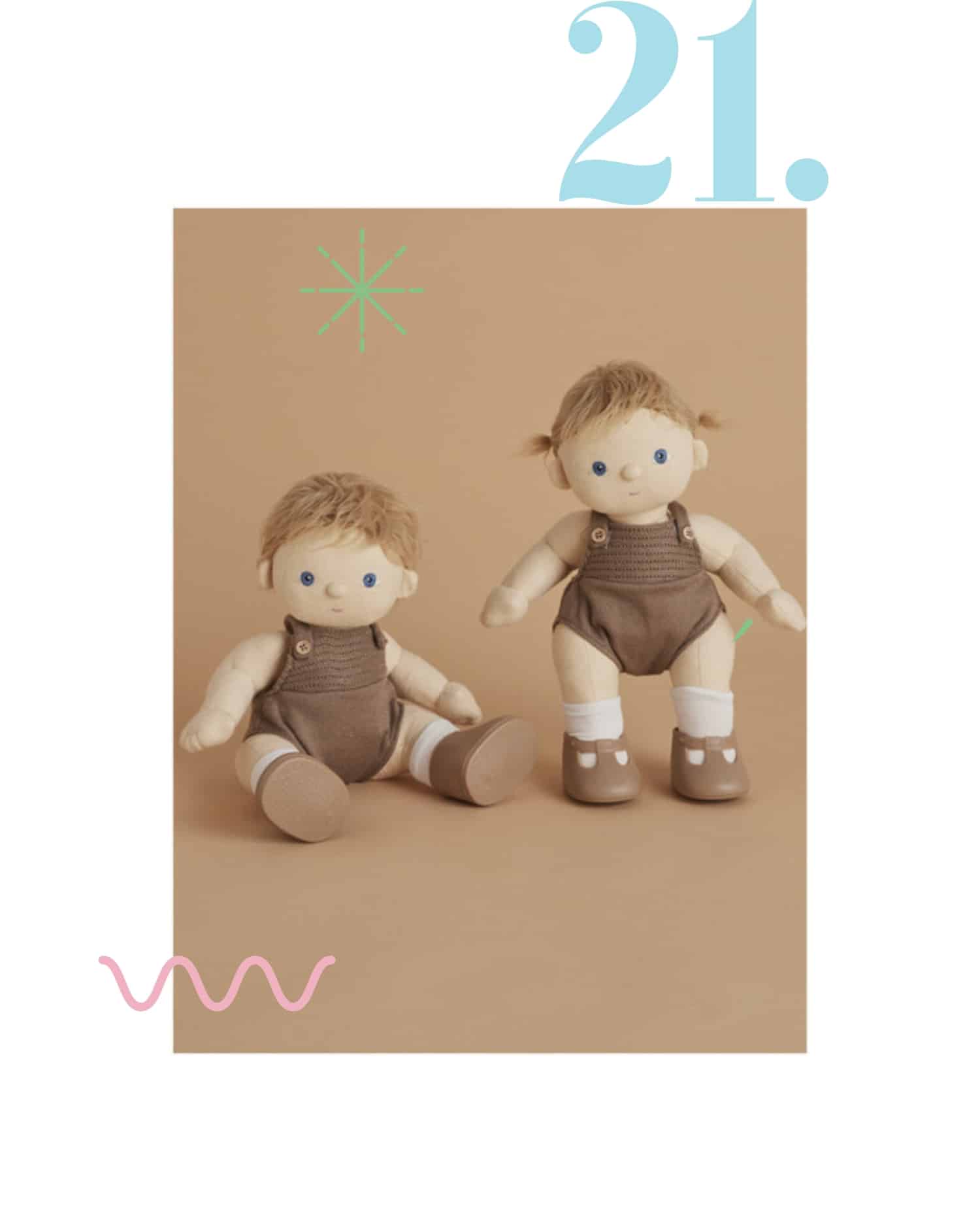 Olli Ella Dolls
They're not cheap, but they are irresistibly cute. See the whole line here.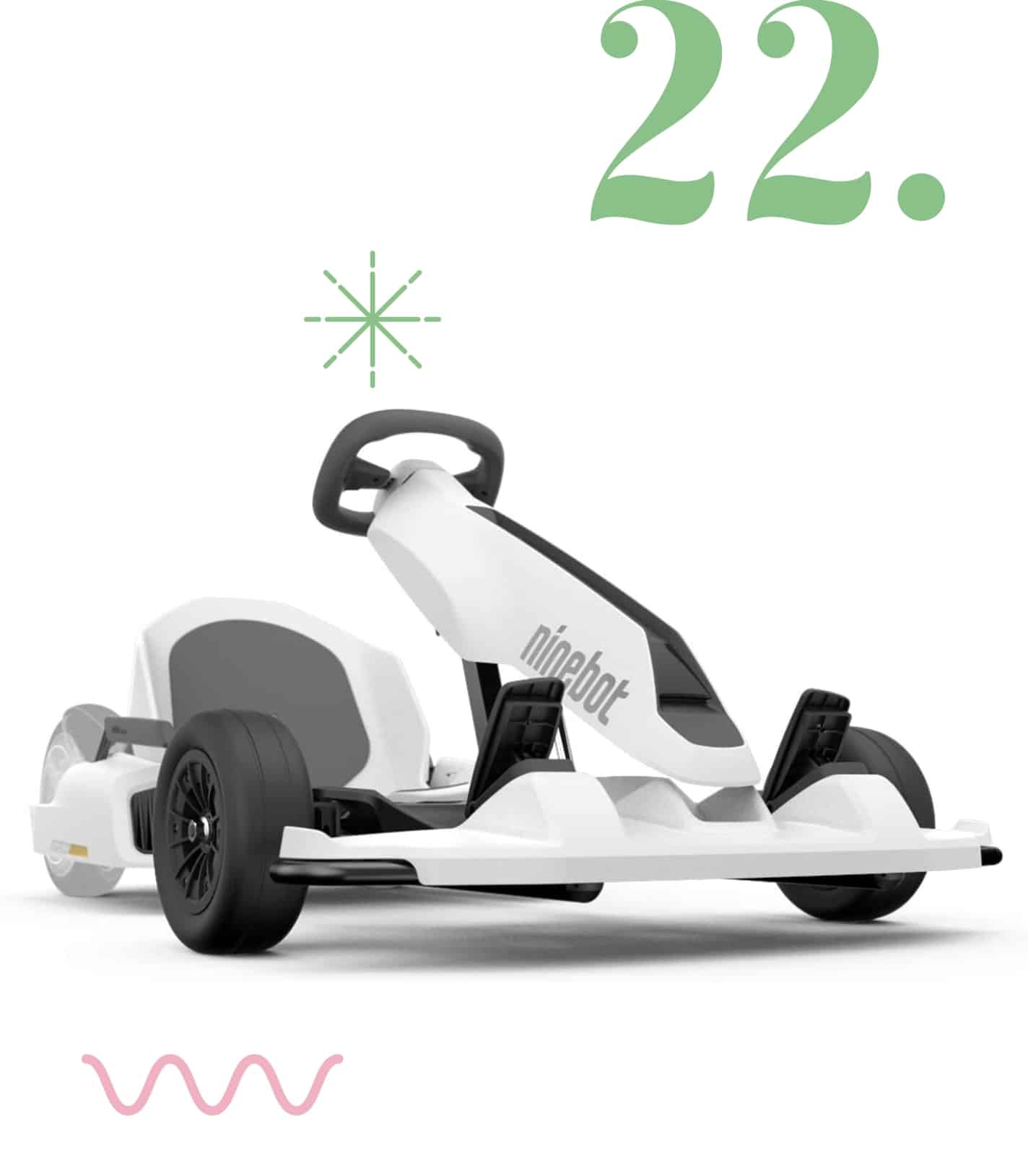 Segway GoKart
One of our kids saved up all his Chanukah and birthday money for a few years (you know the kids who never know what they want, so they just take the cash option instead?) and bought himself a Segway one summer. The GO Kart add-on is pricey, but simply super cool…the kind of toy grownups will want drive around. The app lets you set the speed limit, so you can control how fast your kids go.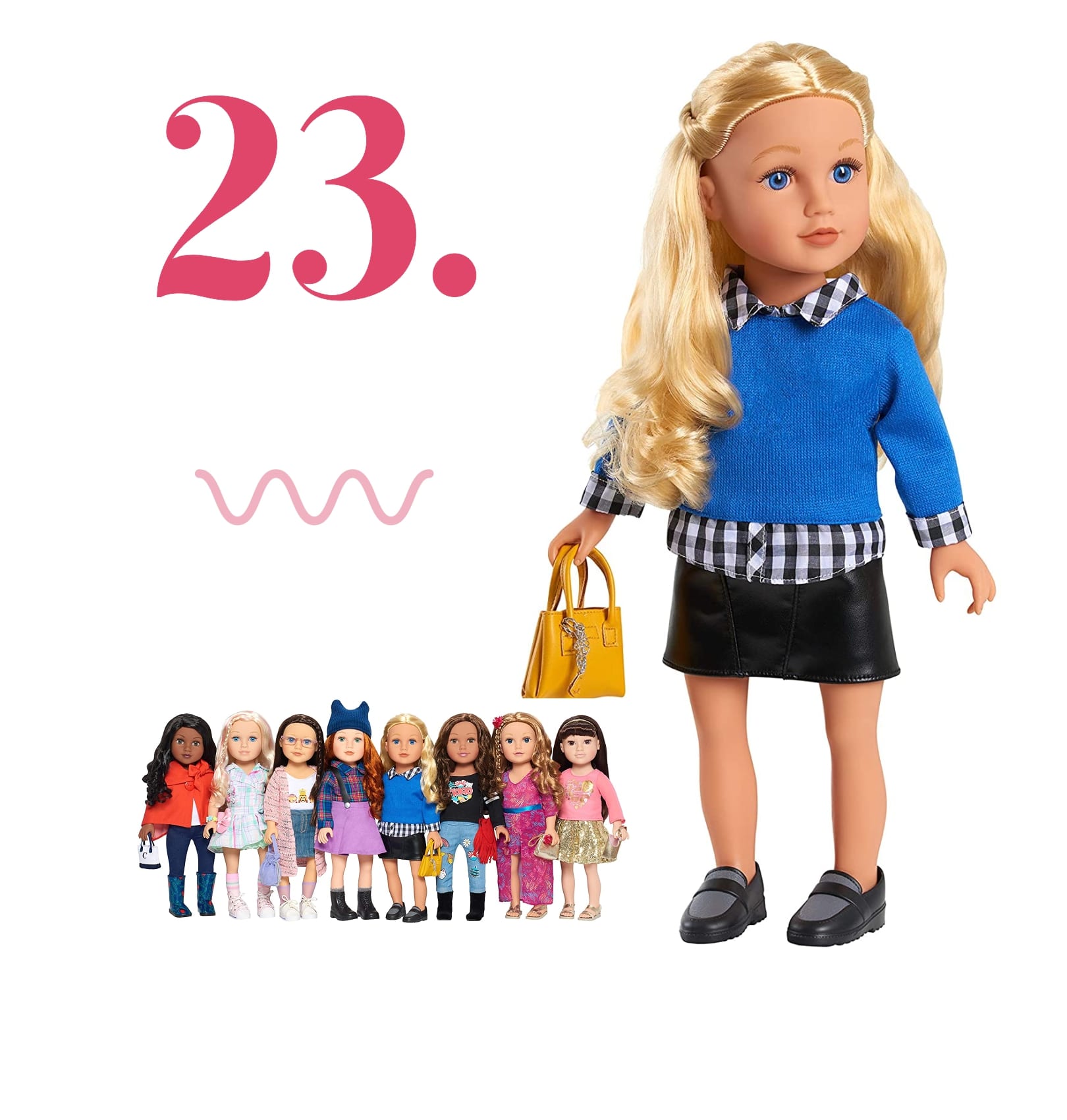 Journey Girls Meredith Doll – Amazon Exclusive
Each Journey Girl doll stands 18" tall and comes dressed in her own travel-inspired fashion.

Features beautiful rooted hair and expressive hand-painted faces.

Girls will love dressing and styling their Journey Girl doll for any adventure.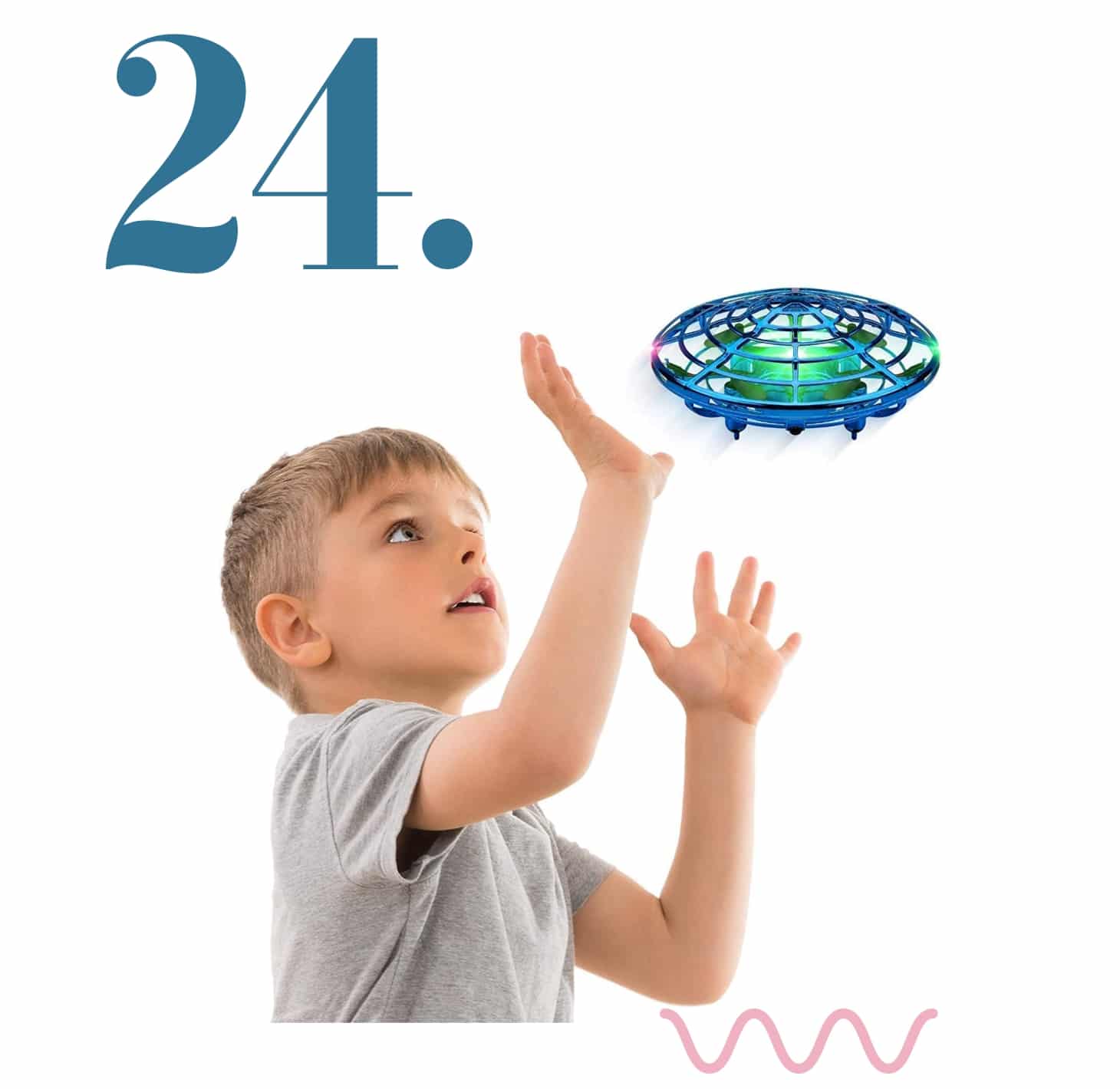 Launch this hands free drone indoors with a gentle toss into the air – no remote control needed; flashing LED lights shine as you navigate these mini drones for kids in any room.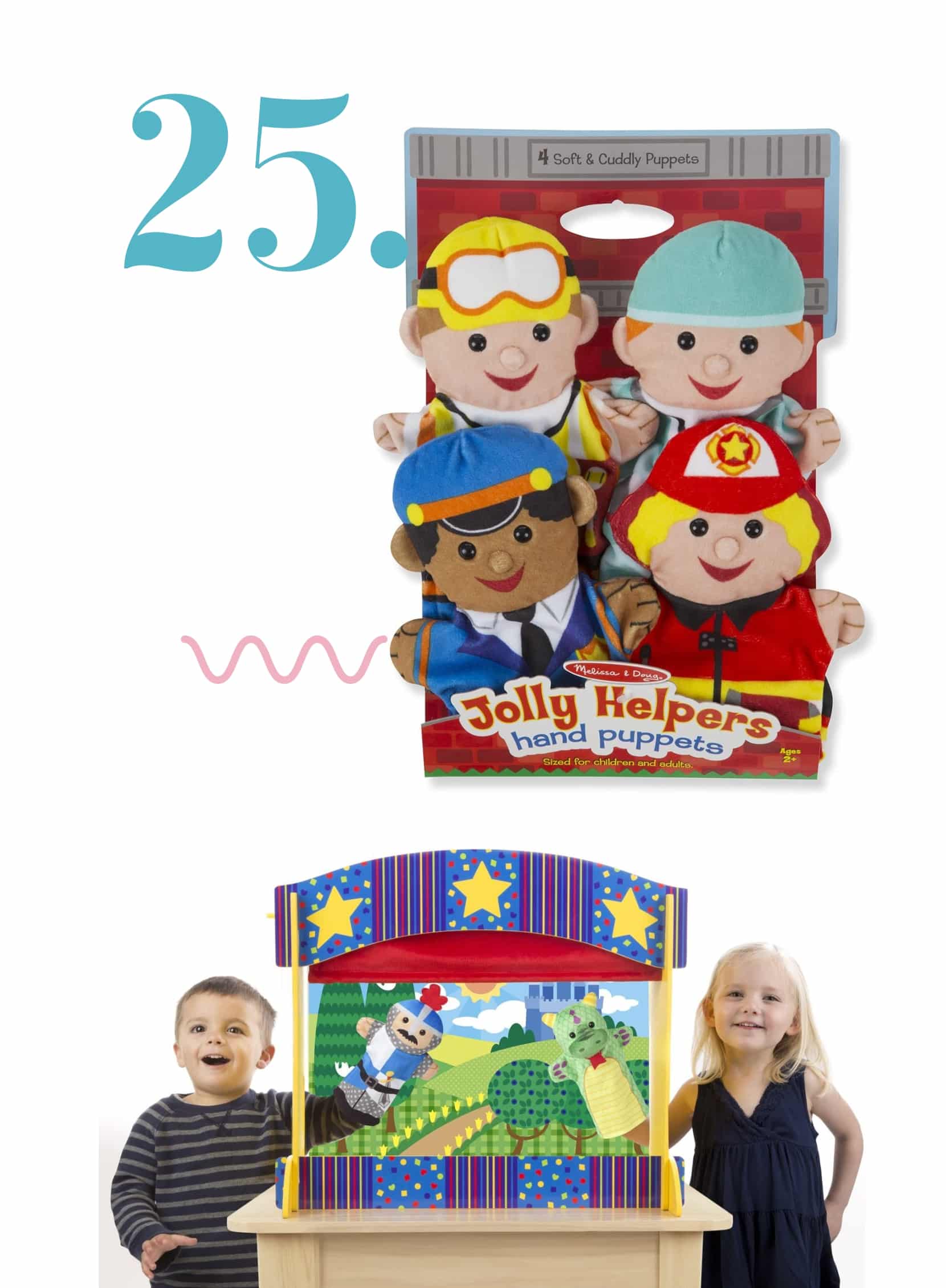 Melissa & Doug Jolly Helpers Hand Puppets + Theatre
These puppets make an exceptional gift for kids ages 2 to 6. Add the Melissa & Doug Deluxe Puppet Theater to round out the pretend play experience and give kids another engaging option for screen-free fun.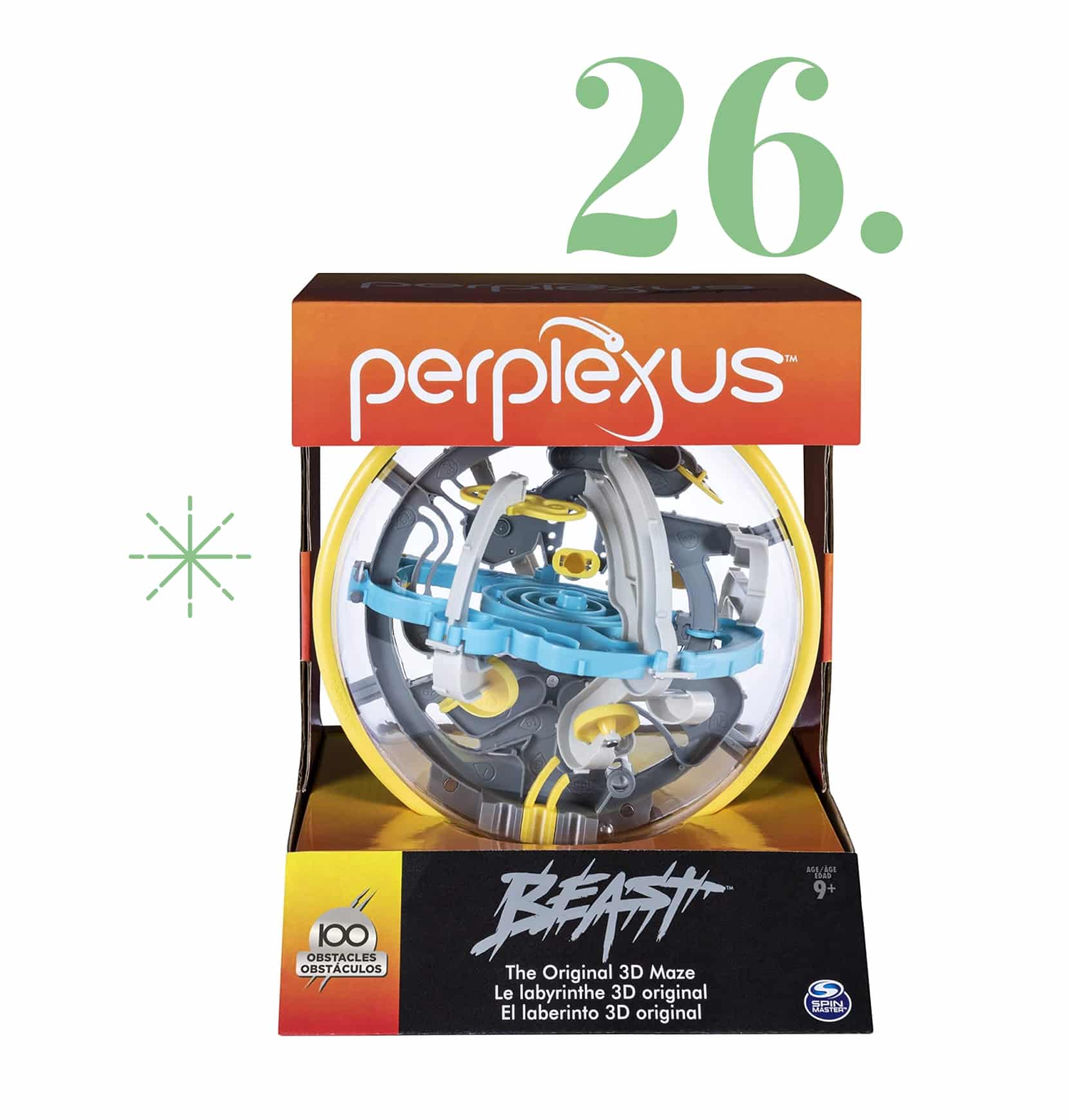 Spin Master Games Perplexus Beast
Once you start, you can't stop! Perplexus will have them competing, trying to beat their high score, until they can finish the whole game (and finish again, and again). Highly addictive. Beat all 100 obstacles and you're the champ!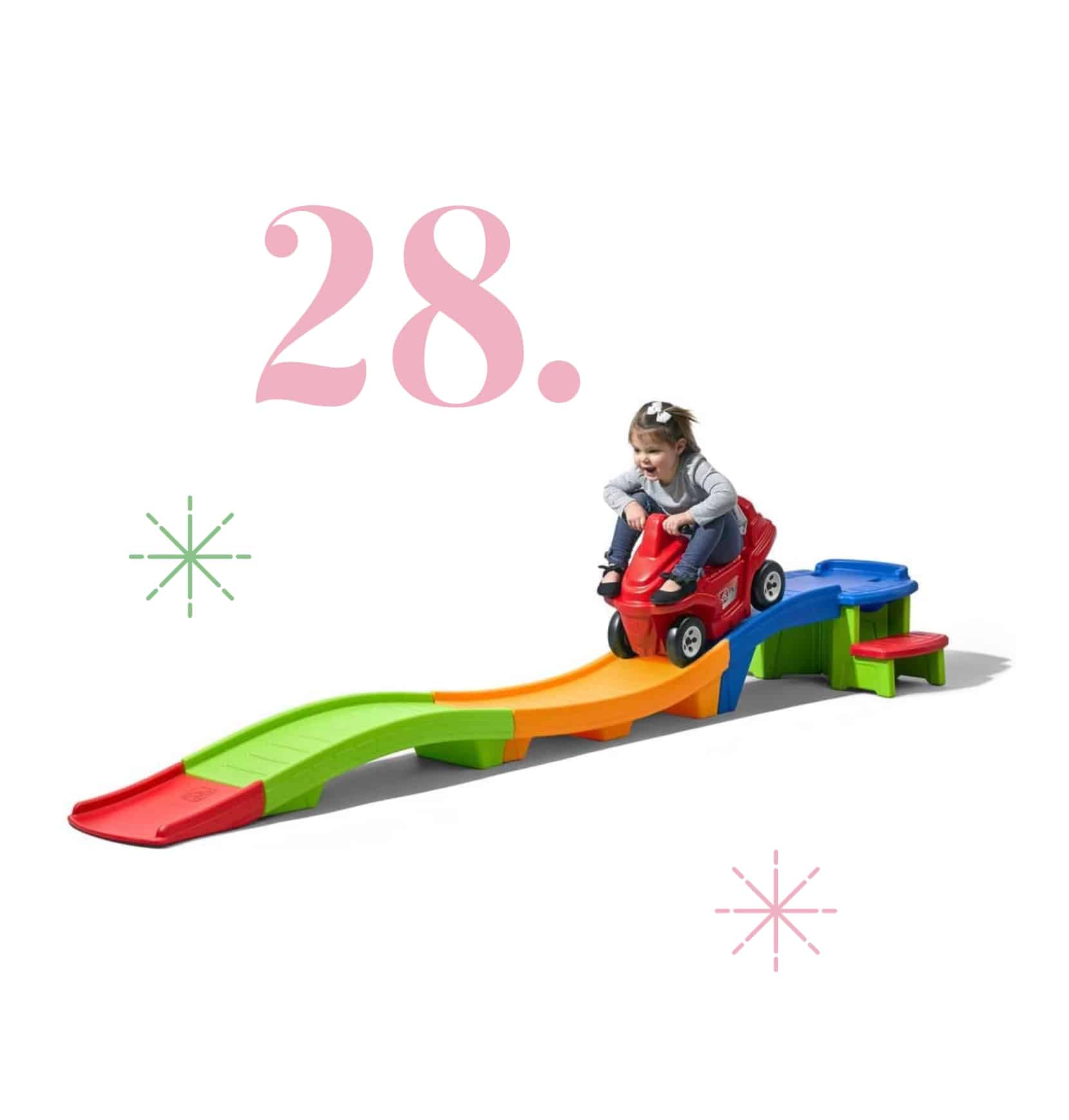 Step2 Up & Down Roller Coaster
The Step 2 Rollar Coaster is really one of those things kids never get bored of. You'll buy it for your little toddlers, but the big kids will also want turn after turn. And it's super good quality so you'll have it for years and years. If you have the space, it's a no-brainer.