You're buying new toothbrushes anyway, so now's the time to assemble your toothbrush travel bag. You'll be thrilled you did it whenever you go away with the family.
The most annoying part of going away with the family, whether for just one night or for a couple of weeks, is collecting each person's toothbrush from each bathroom. It's so hard to know which is the one they "like" at that moment and whose is whose. Then, what happens when you get back home and the suitcases are still not unpacked? Fetching toothbrushes from suitcases in the morning is super annoying.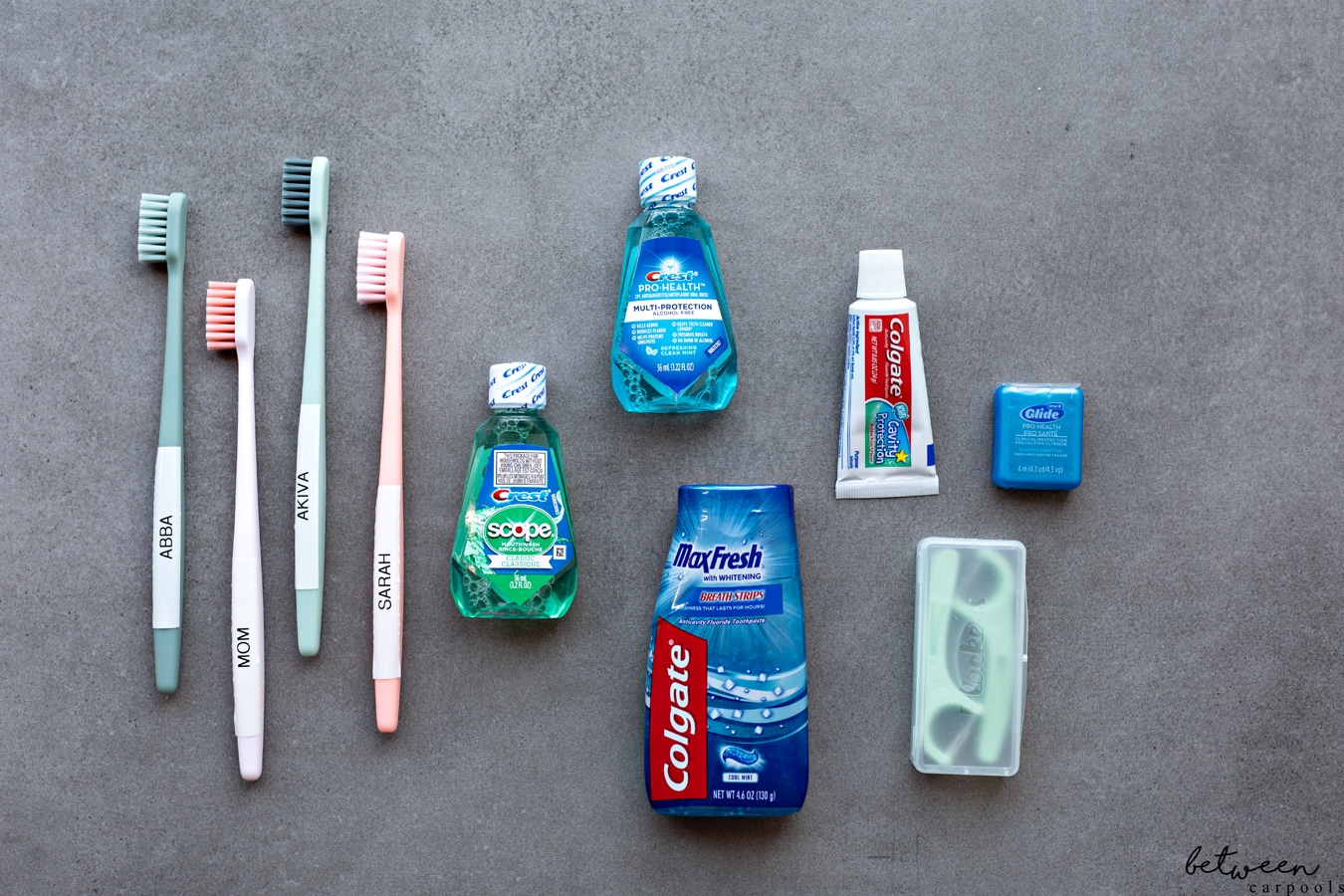 Our solution? Have a second set that's for travel and travel only. These are not to be touched for any other reason! Get out your label maker and label them with each family member's name (do not rely on remembering whose color is whose).
For toothbrushes click here and here.
For toothpaste, mouthwash combo (great for shabbos) click here and here.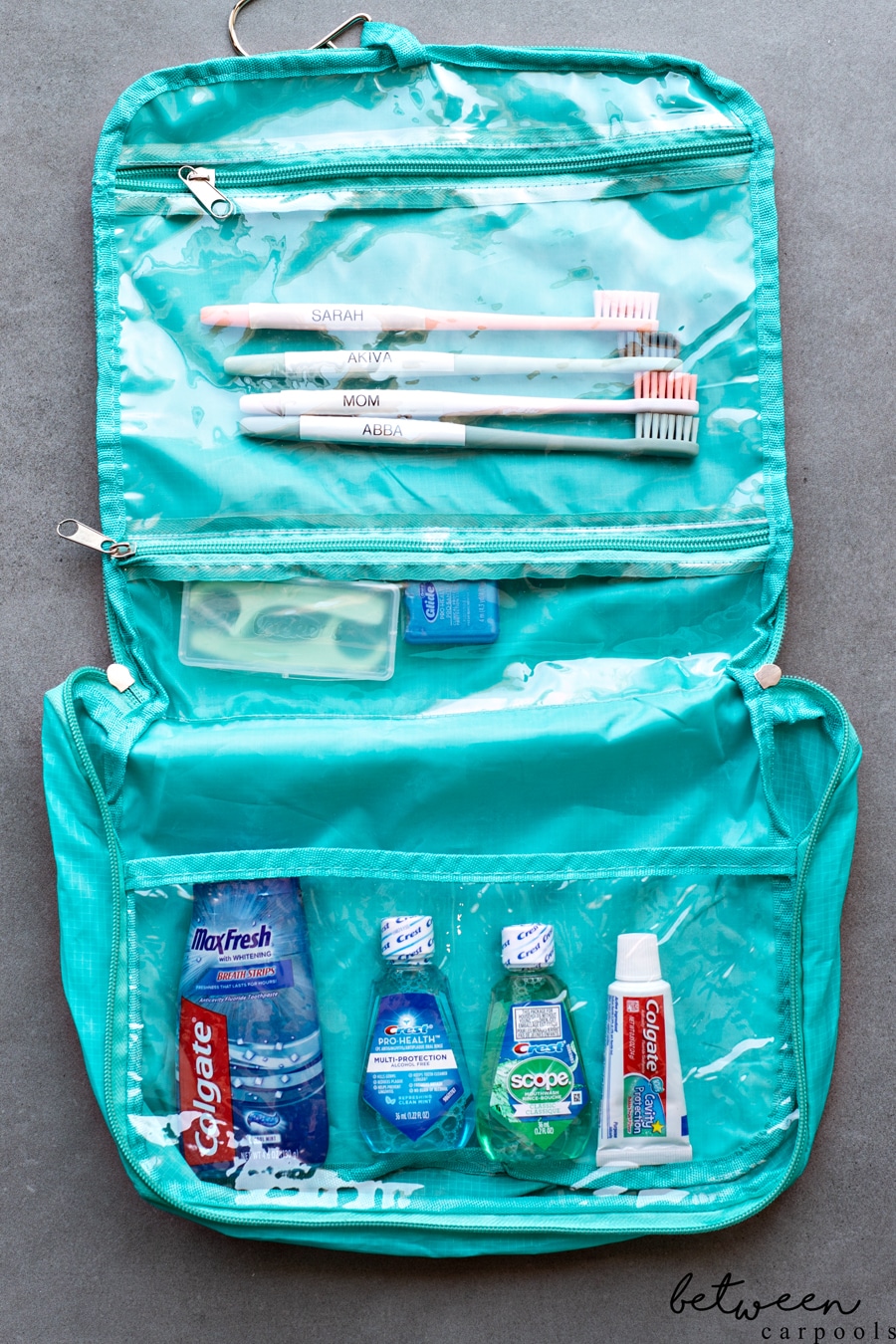 Keep them in a small toiletry bag along with toothpaste and mouthwash. When you're ready to travel, just grab it and go! And when you get home, your regular toothbrush is right where it belongs.
Pesach is a great time to assemble this bag because you're buying new toothbrushes anyway.