All you need is one household product to get those whites looking bright again.
White-soled shoes don't seem to be losing any popularity, but after a few wears, they do tend to lose some of that whiteness.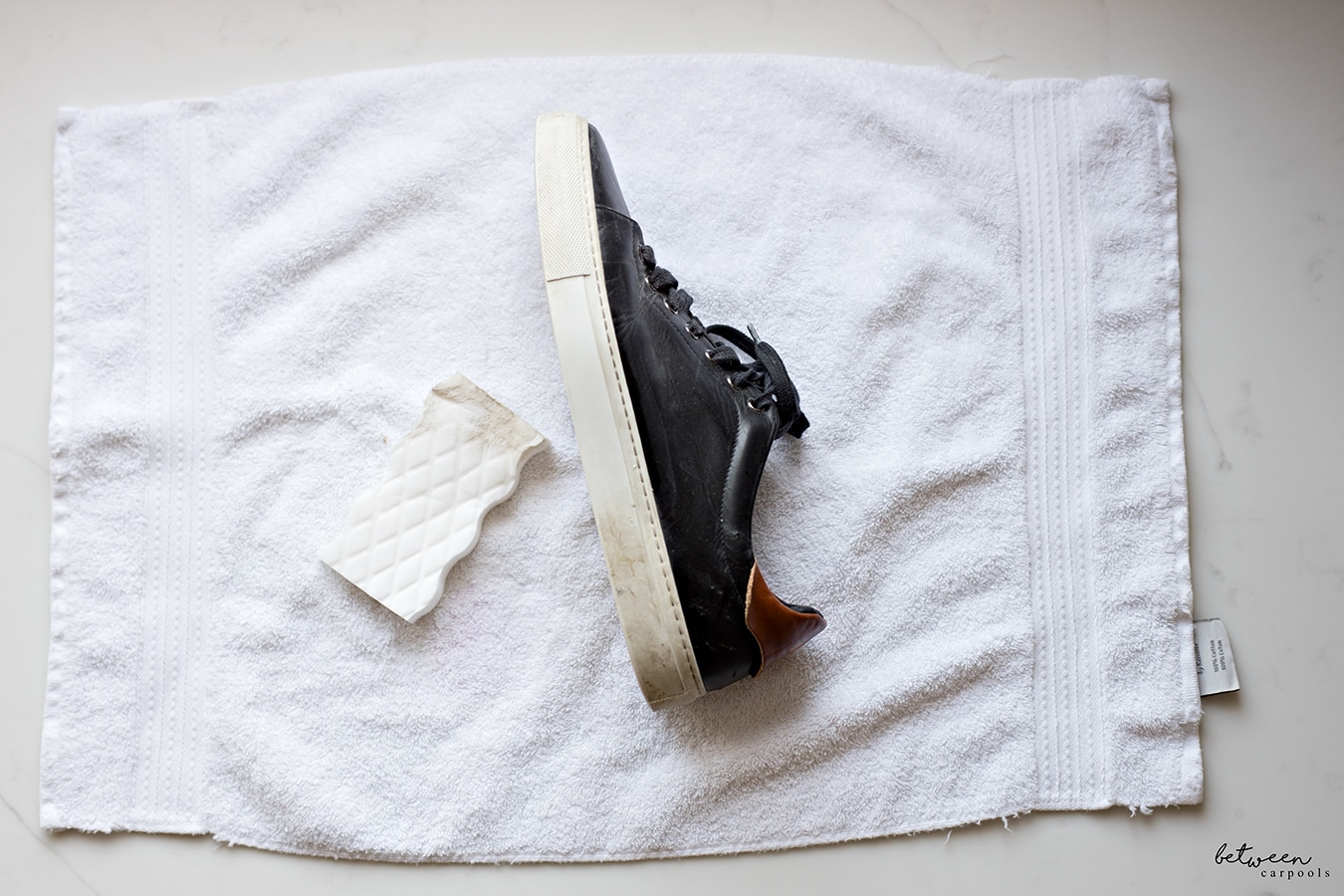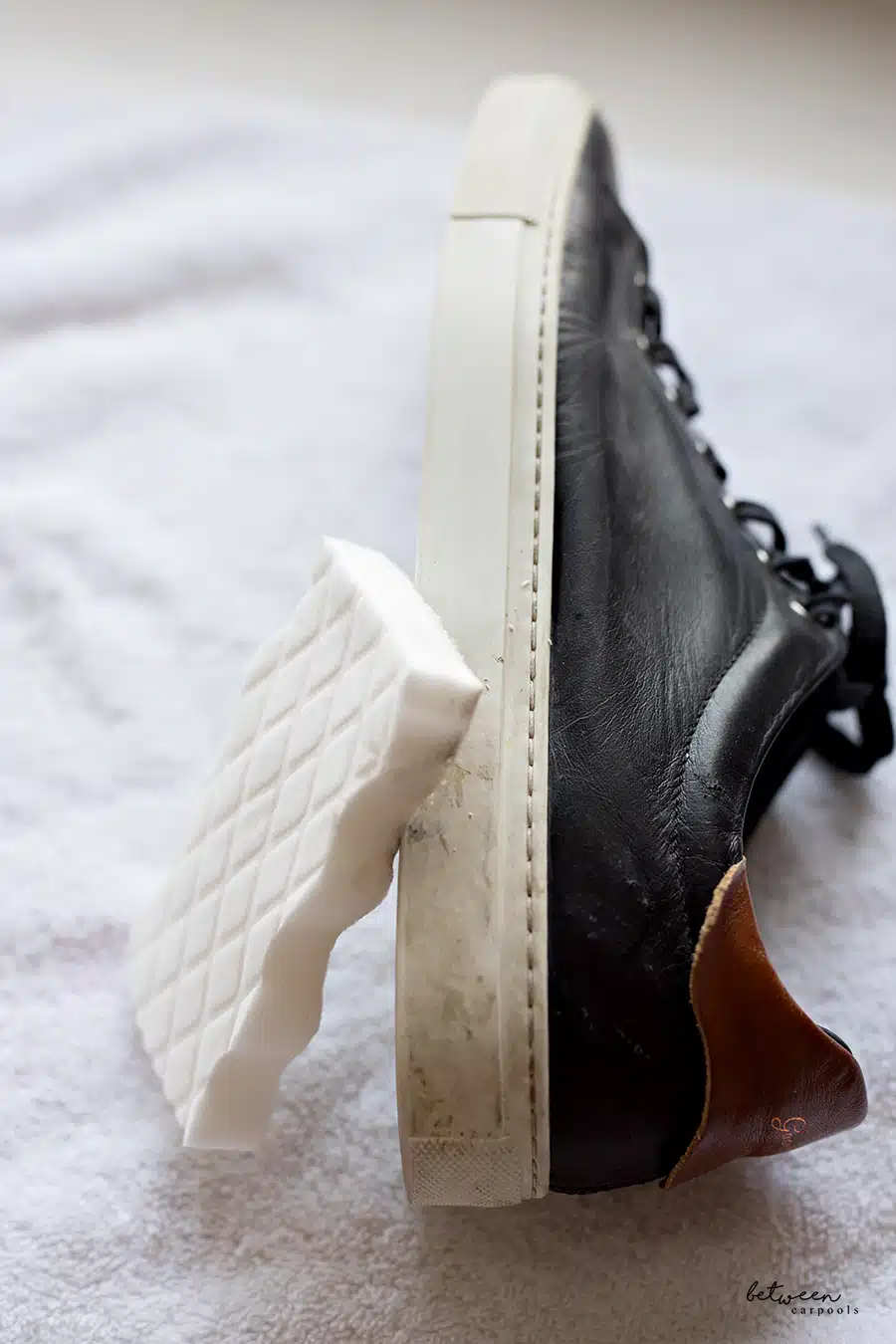 Magic Eraser to the rescue. Spread a towel or rag on your surface to contain the mess, dampen the sponge and start scrubbing. In no time you'll have your whites back!
Suggestion – do this fairly often for better results. It's a lot harder to get a month of dirt off than just a few days.
Do you have any other shoe cleaning tips? We'd love to hear them in the comments below!