This is a true story, names have not been changed for quality control purposes.
So, there is a drawer in my kitchen with too many knives that I have accumulated over the years. Some are better than others. Some were really expensive ($200+), and some are pretty ordinary. It used to be, I had a favorite or two, but not a favorite-favorite. It was more of a "oh this one is clean lemme grab it" type (I tend to make a big mess when I cook and pile up dishes as I go along, NOT stop and wash. Basically, sorry Ima, not the way I was taught).
So yes, I used to reach out for the clean knife.
But, one day, this past summer, I was introduced to the Hast Chef Knife. Specifically this one here.
I will be honest. It took me about a month to toivel it (isn't it part of the toiveling halacha "step one: let the item sit for a minimum of a week and up to 2 months before you take it to the holy waters"? I think it is. Check your Shulchan Aruch) I was in no rush to get it toiveled. Every time I looked at it I thought to myself "you are too pretty to be any good" also "You are way too light. No power. You will snap with the first sweet potato you meet." To say I was skeptical is a gross understatement.
Those were all thoughts going through my head. All false, by the way. It's amazing how we convince ourselves with things that have no basis whatsoever.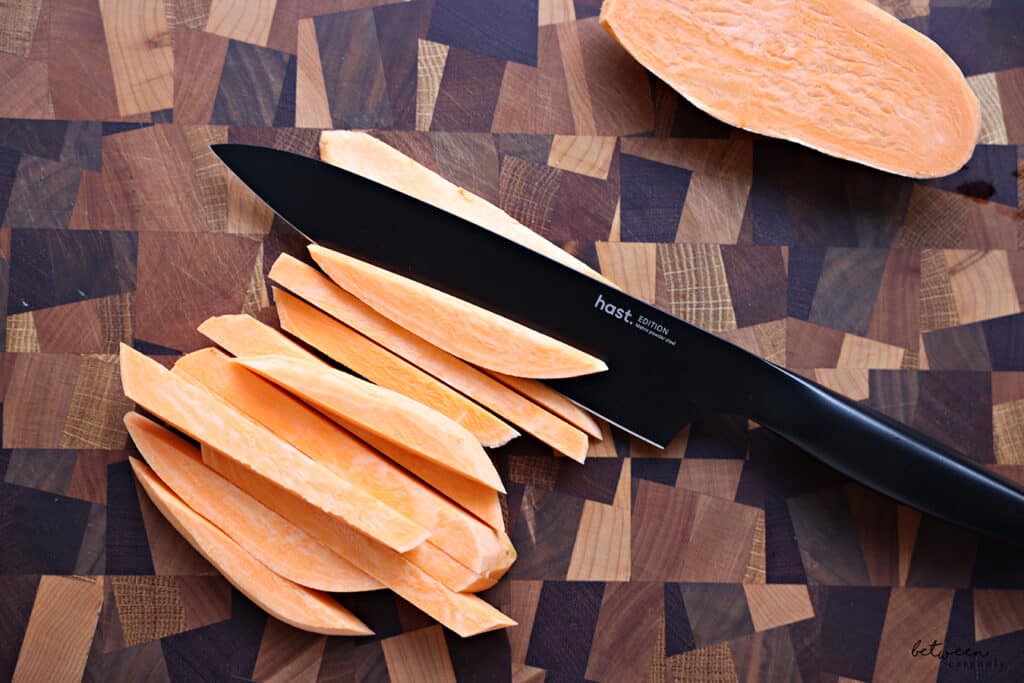 I finally got to use it, and, let me explain to you that there is absolutely no turning back now. This knife is now my favorite of all and I will always grab it, sometimes even, gasp, wash it so that I can use it again.
It is light, sharp, super powerful, and feels amazing. I love slicing onions and chopping herbs with it. It cuts through the toughest sweet potatoes with ease. I have been using it for 4 months now, non stop, and it's still super sharp.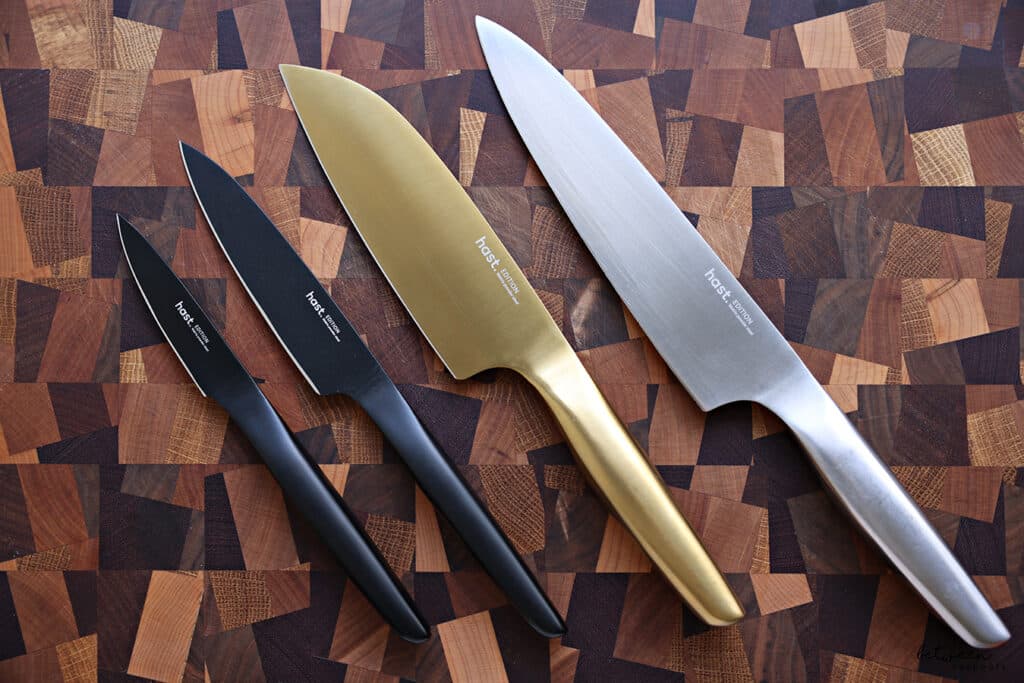 Also, let's not forget how pretty they are. You know me, I like pretty things. But, get this, it comes in all the modern colors that work with today's modern kitchens which makes it the perfect gift (housewarming gift!). Black. Shiny Steel. Matte Steel. Gold.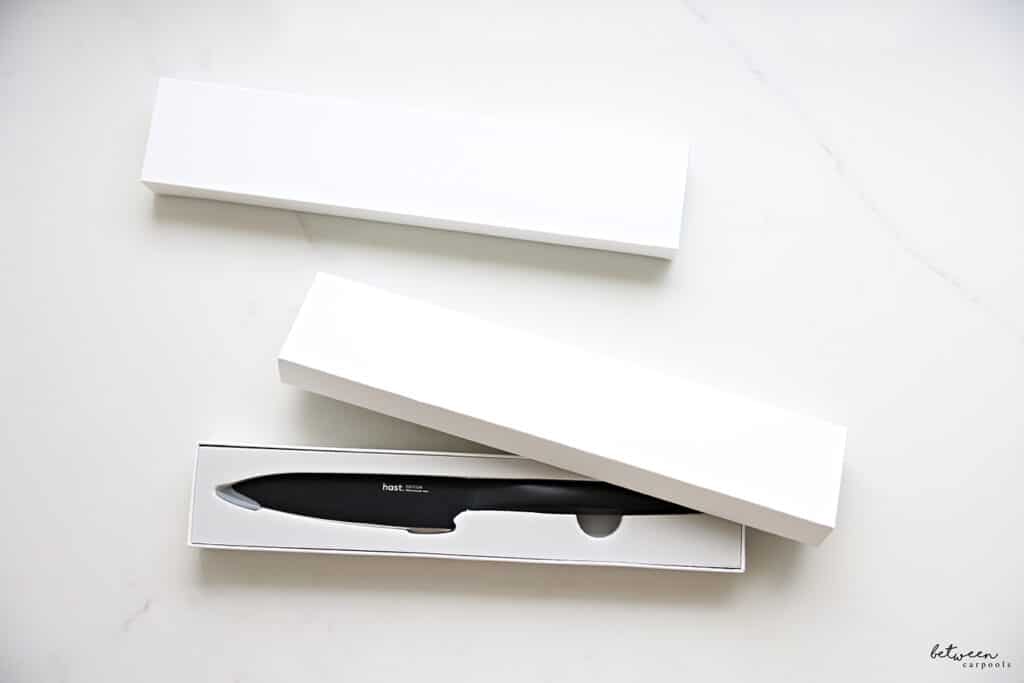 All packaged in a beautiful box.
Hast Knife sets are 20% off with code BCP20 and 15% off sitewide with code BCP15.
Some of Our Favorites