I have been spraying with Goo Gone all my life. This way of removing stickers is so much quicker, easier, and neater!
For both of my sons' bar mitzvahs, I bought real stemware to use on the tables. The dollar store really has nice options that look beautiful (no one would guess!). They add a lot without a big expense (one was blue glass, the other a smokey grey). The main work in getting these glasses party-ready was removing the stickers and toiveling.
The first time I did this, I put all the glasses upside down on my dining room table and sprayed the stickers on the bottom with goo gone (like in this post). It was messy and it took F.O.R.E.V.E.R.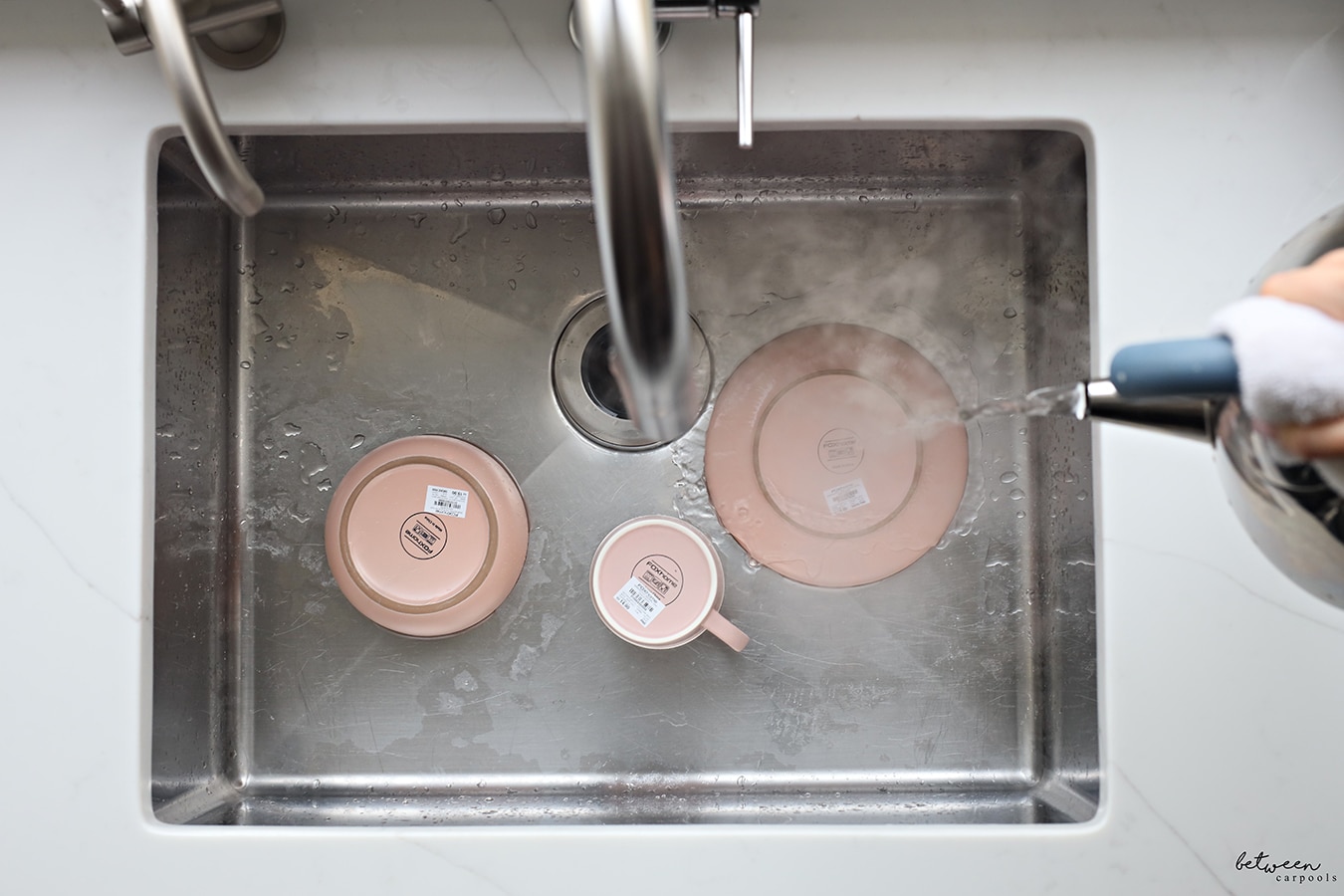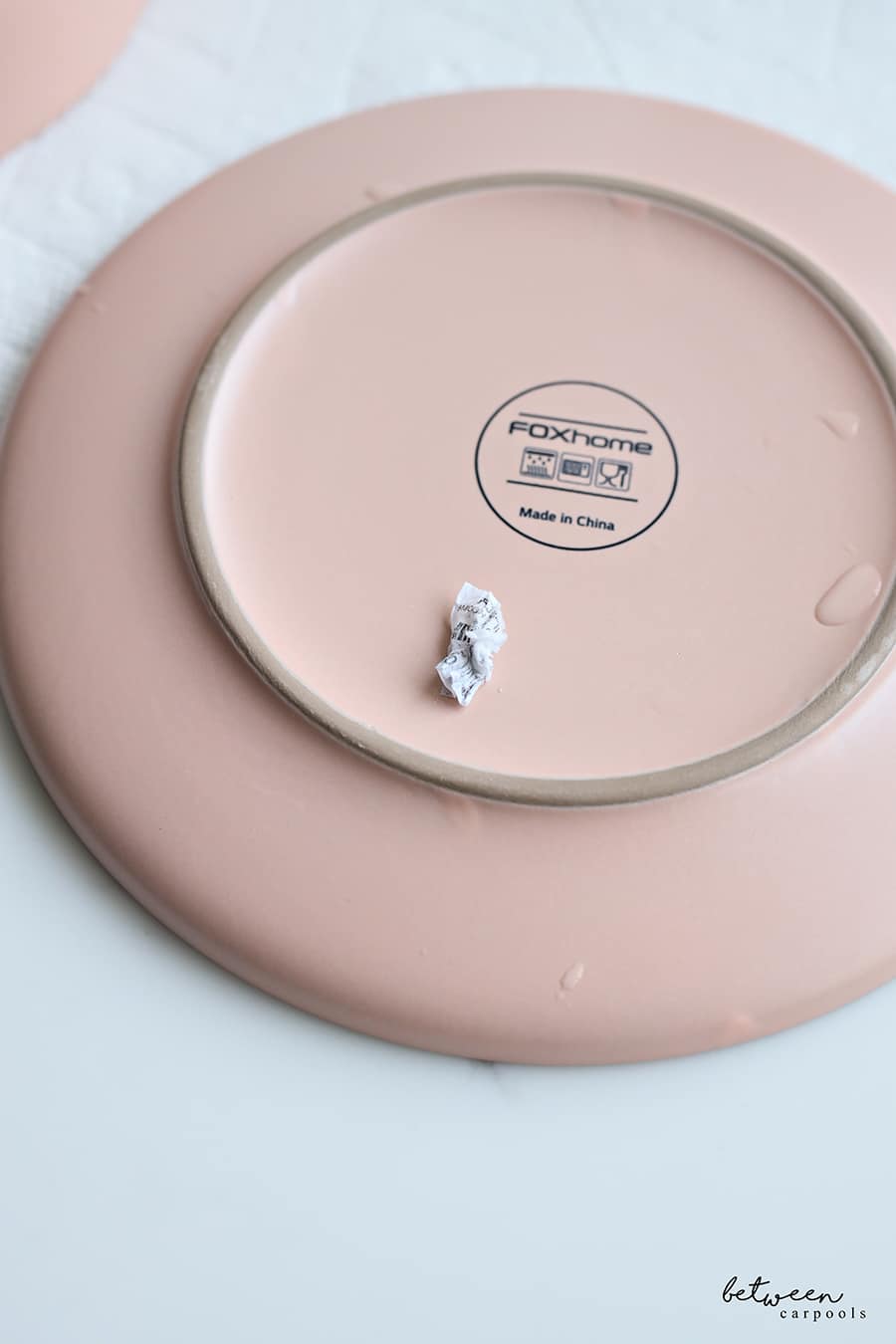 Sometime earlier this year, one BCP reader wrote that she puts dishes with stickers in the dishwasher and the stickers come right off! So, when it came time to de-sticker and toivel the next set of stemware for my next son's bar mitzvah, I told my mother about this idea.
And my mother said, "Dishwasher? Why do we even need to do that? Why don't we just pour hot water over the stickers then?"
So we did. And it was crazy. The stickers popped right off. Why have I been Goo Gone-ing all my life? 
I understand that different stickers may be using different adhesives, and this might not work for all. But for when it does, there couldn't be a simpler solution to the sticker situation! And if the "pouring hot water" over your sticker doesn't work for you, running everything through the dishwasher (where the sticker is getting a combination of soap and heat) might work for you. Hands off de-stickering!