Want the perfect bites for your Shavuos table? Cheese twists are a pretty easy addition…and they may even disappear faster than that cheesecake.
Recipe from Dairy Made Easy by Leah Schapira and Victoria Dwek
Dairy Made Easy is one of our favorite cookbooks, and I'm so excited to pull it out again to make some of our favorites for Shavuos, including these cheese twists. While I don't stock puff pastry in my freezer, this is one recipe that makes me not want to give it up. It's been passed around my family for years before it was finally published in Dairy Made Easy. If I close my eyes and imagine myself eating it, I'm tasting the best sweet combination of dough and cheese ever, with a light creaminess and a little crispiness from the nuts. -Leah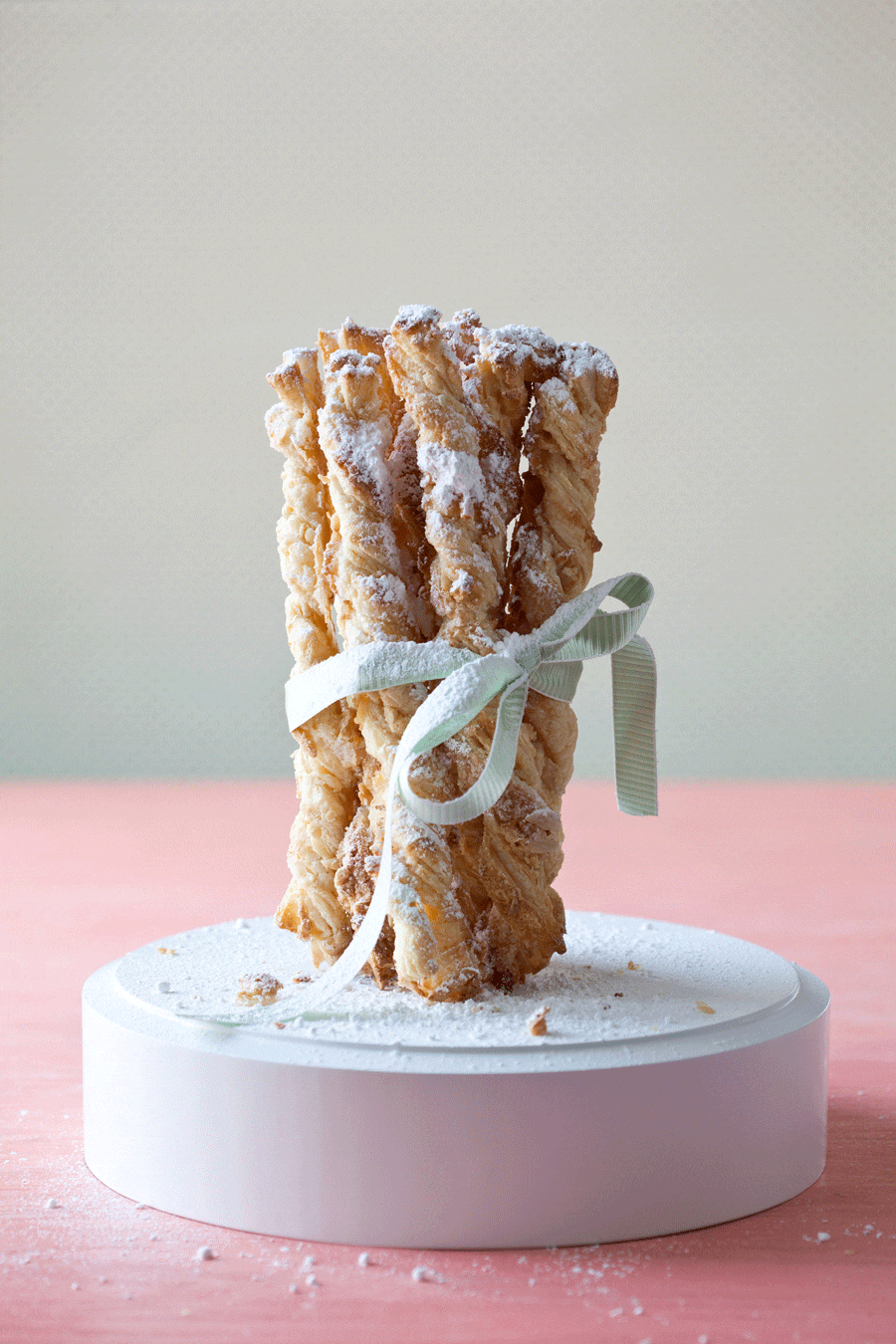 Cheese Twists
Ingredients
Cheese Twists:
1 (17.3 ounce/1.1 pound) package puff pastry dough
Cheese Mixture:
2 (8-ounce) containers whipped cream cheese
½ cup sugar
1 egg yolk
1 teaspoon vanilla extract
Nut Mixture:
1 cup slivered almonds
1 cup sugar
1 teaspoon vanilla extract
Confectioners' sugar, for dusting
Instructions
Divide puff pastry into 2 sheets. Roll out each puff pastry sheet into a 10 x 14-inch rectangle. Refrigerate for 30 minutes.
Preheat oven to 350?F. Line a baking sheet with parchment paper.
Prepare the cheese mixture. In a medium bowl, combine cream cheese, sugar, egg yolk, and vanilla.
Prepare the nut mixture. In a medium bowl, combine almonds, sugar, and vanilla.
Spread half of the cream cheese mixture over one rectangle. Sprinkle with half the nut mixture. Top with the second puff pastry rectangle. Spread with remaining cream cheese mixture and sprinkle with remaining nut mixture.
Slice dough in half lengthwise (you should now have 2 10 x 7-inch rectangles) and cut into half-inch strips (on the 7-inch side). Lift up the two ends of each strip and twist. Place twists on prepared baking sheet. Bake for 18- 20 minutes, until golden. Keep frozen until ready to serve. Dust with lots of confectioners' sugar before serving.