Easy, delicious, and completely in the spirit. Make eggroll hamantaschen this Purim (and serve with a great dip!).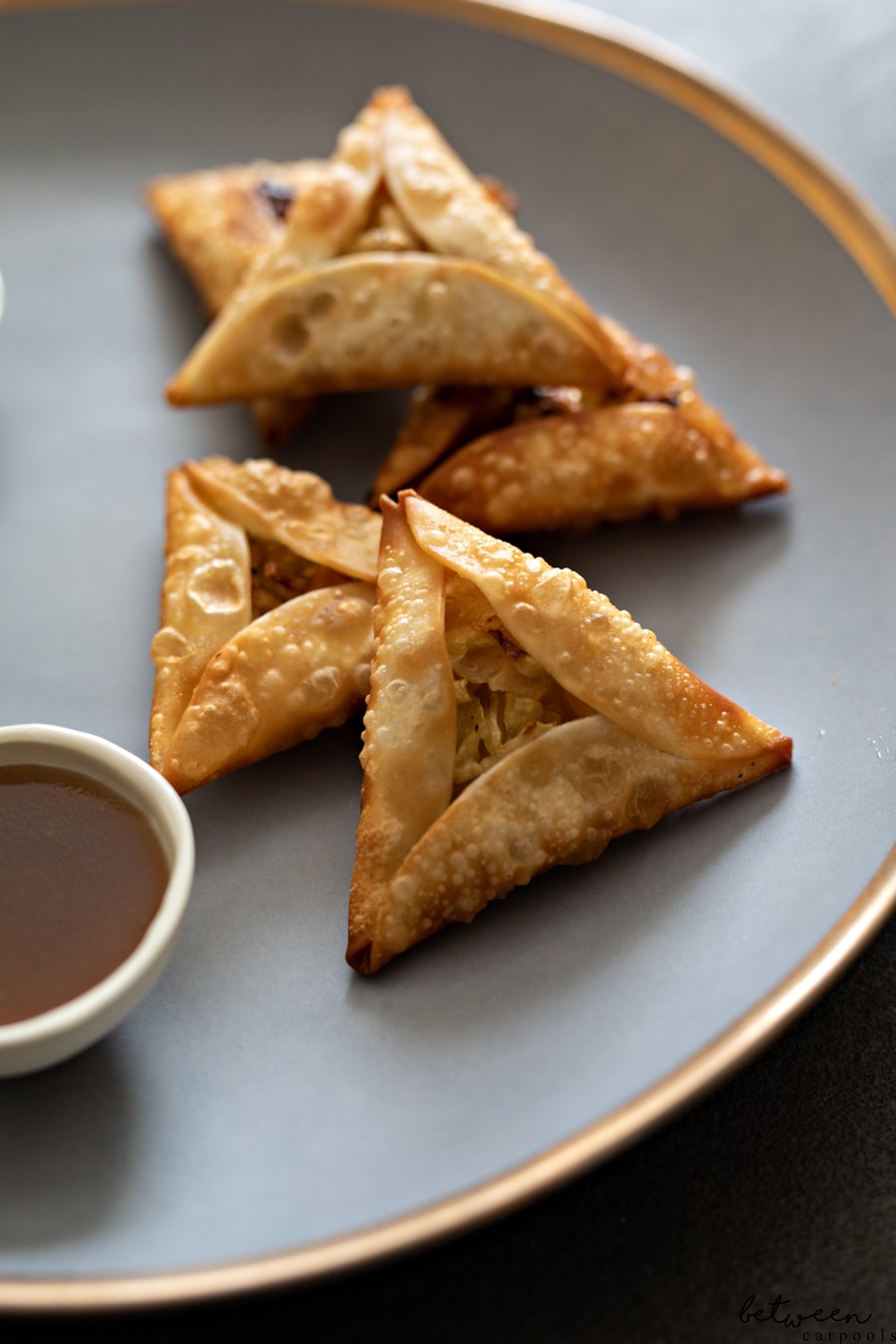 Need a great, super easy dish that's a little bit different to serve as an appetizer, pick-up, or side dish this Purim? This is it! No time to fry Purim day? No problem! You can also bake or fry these hamantaschen in advance and simply warm up in the oven on a high temperature for just a few minutes (spread out on a baking sheet).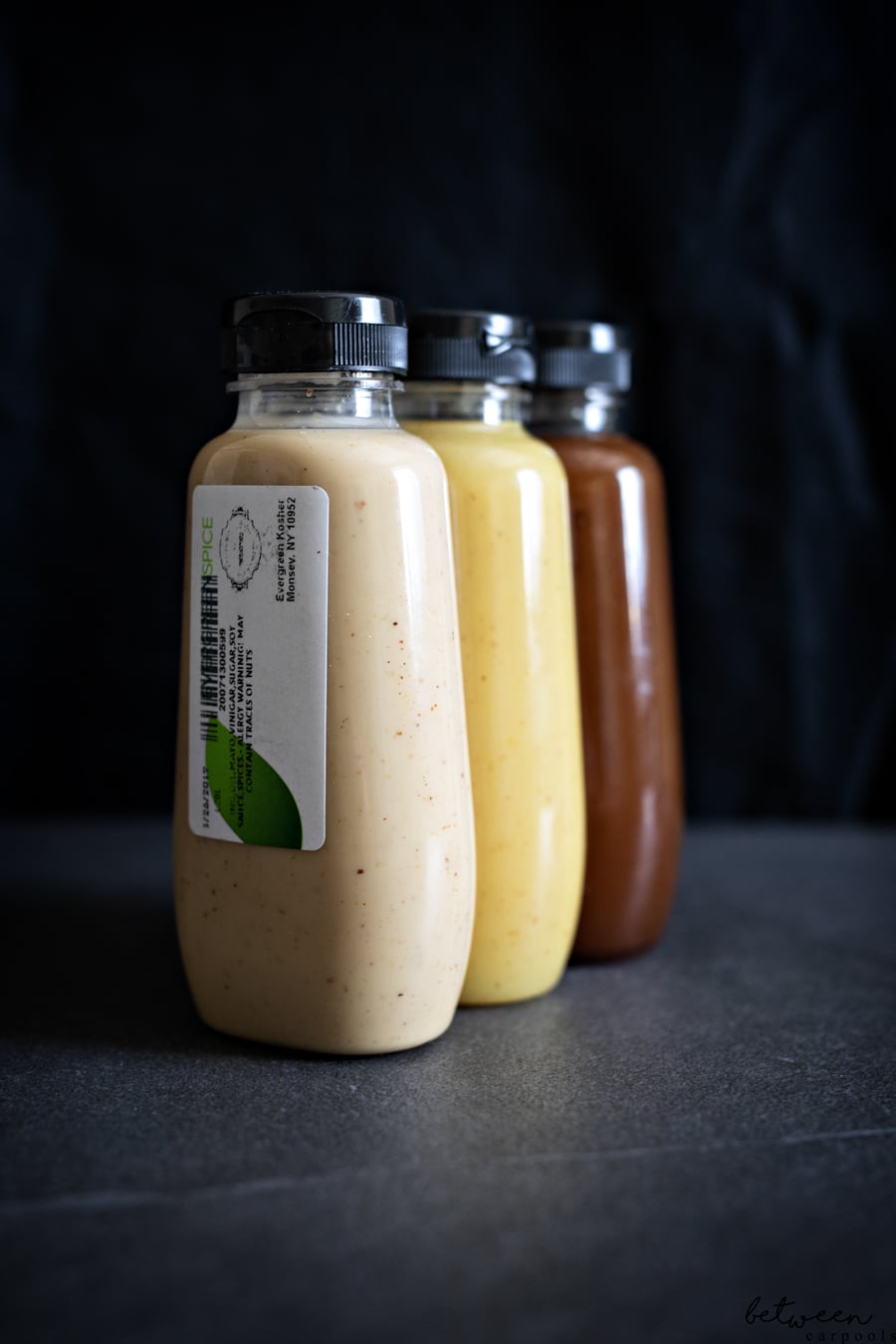 And of course, serve these with a dipping sauce, but that step is easy too. Evergreen sells six flavors of amazing housemade dressings that work either as a dip or as a dressing of course.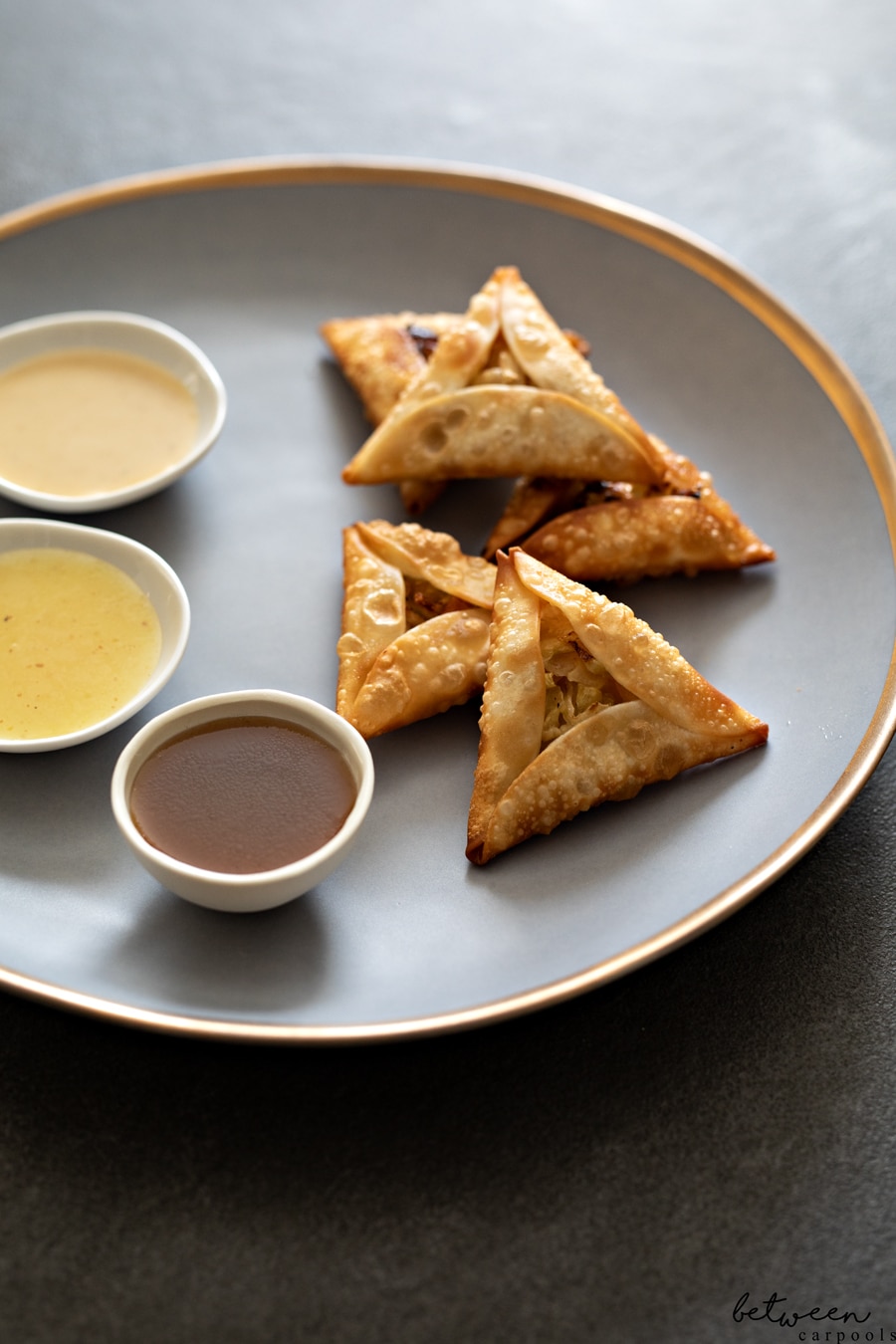 These three all pair well with our hamantaschen.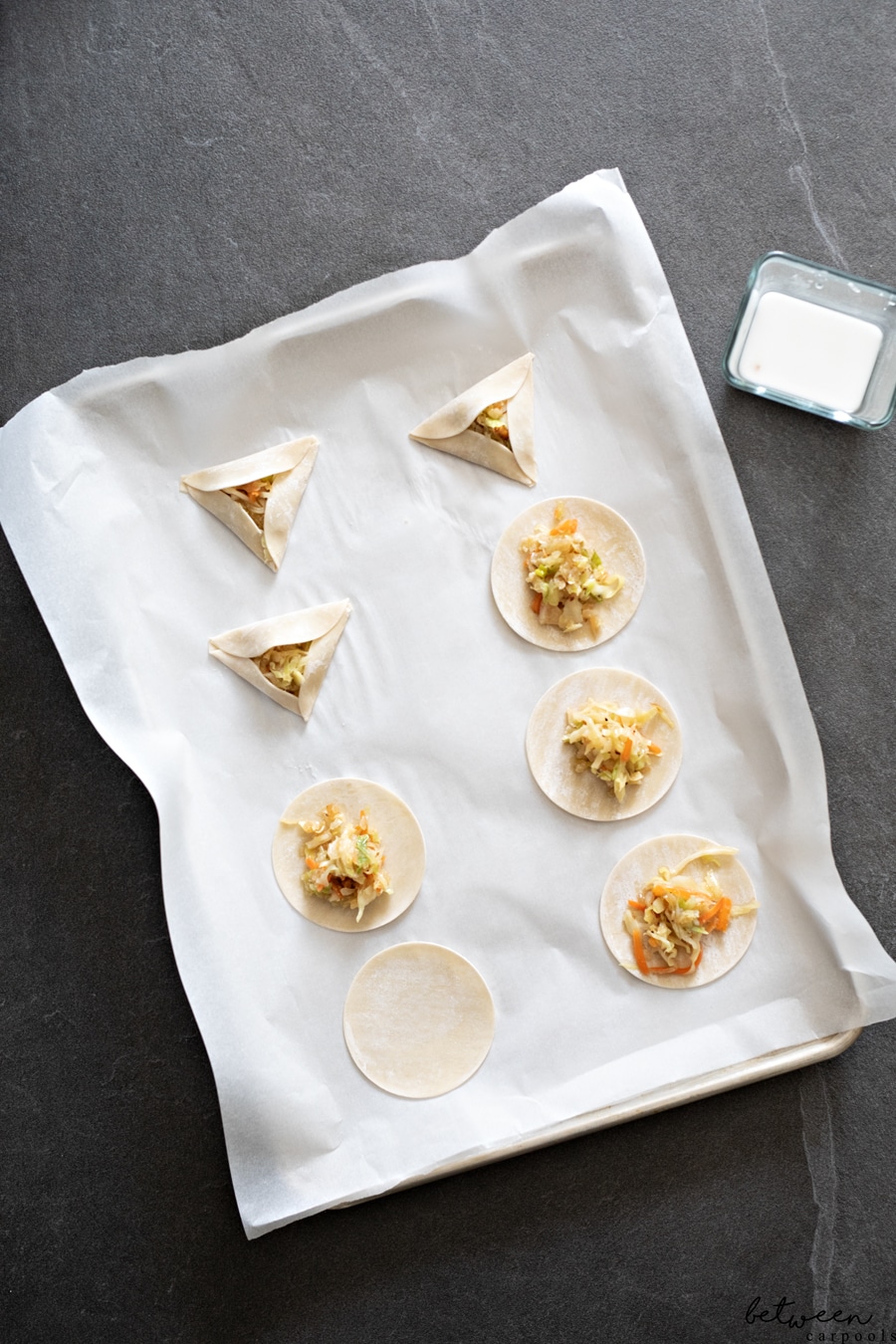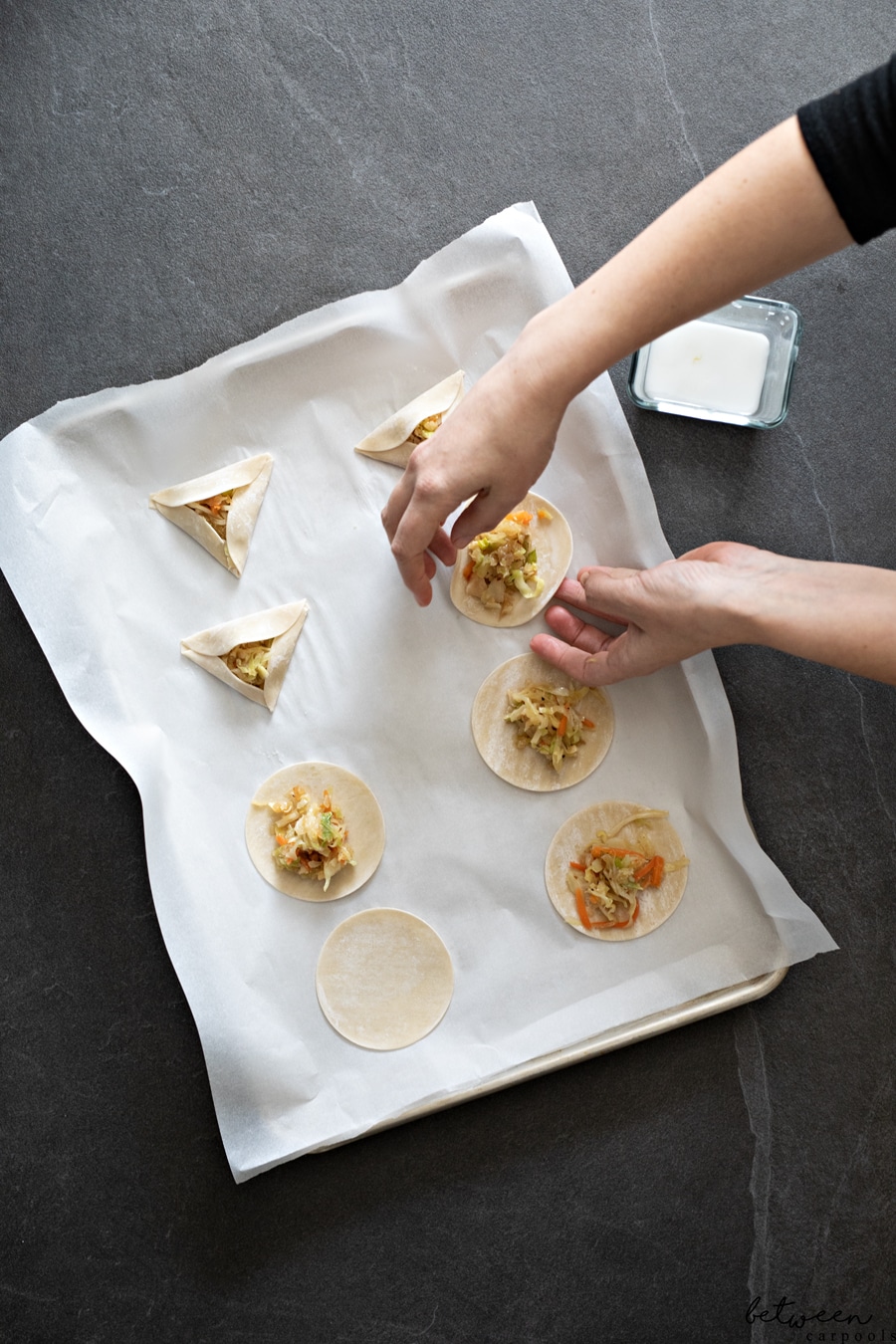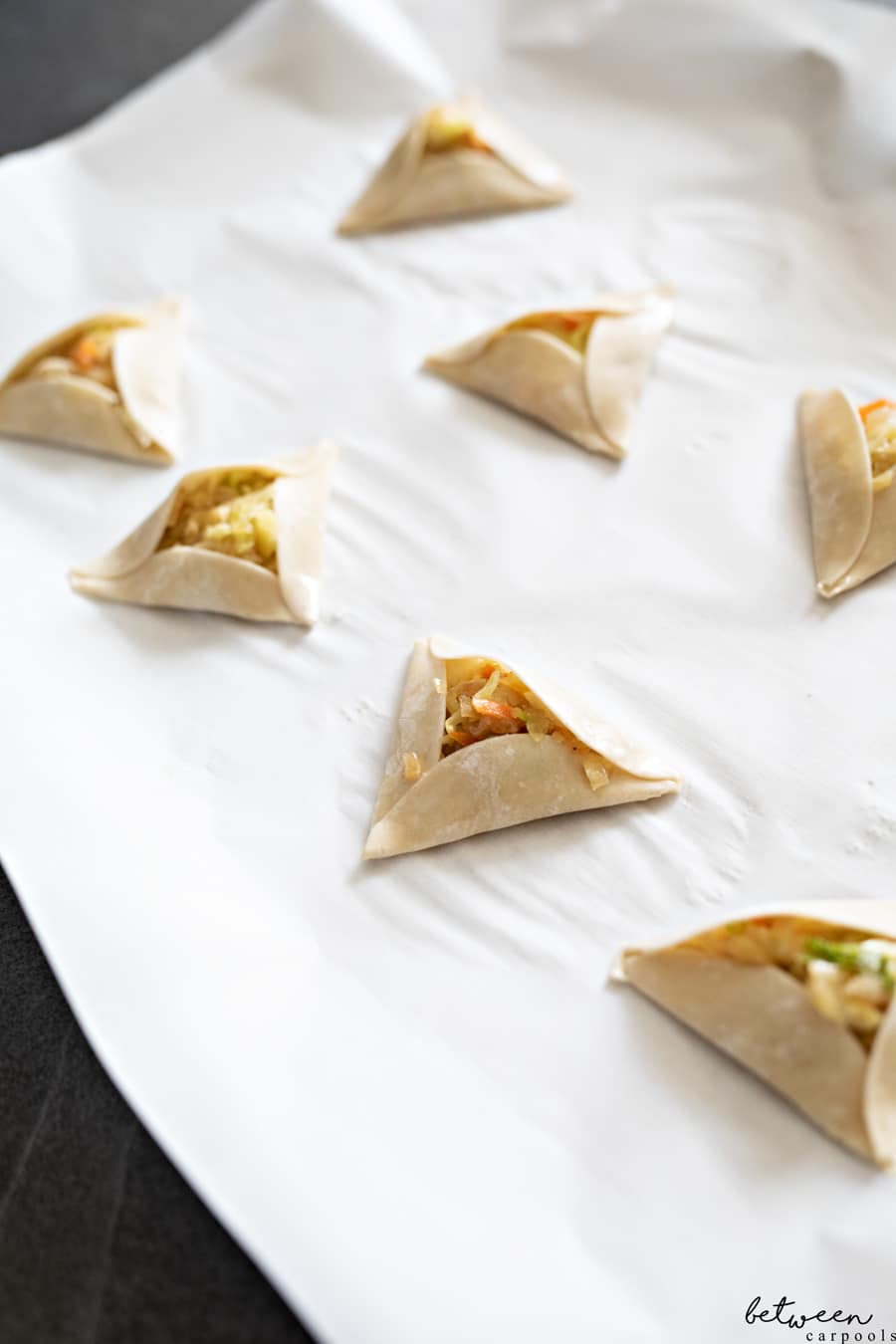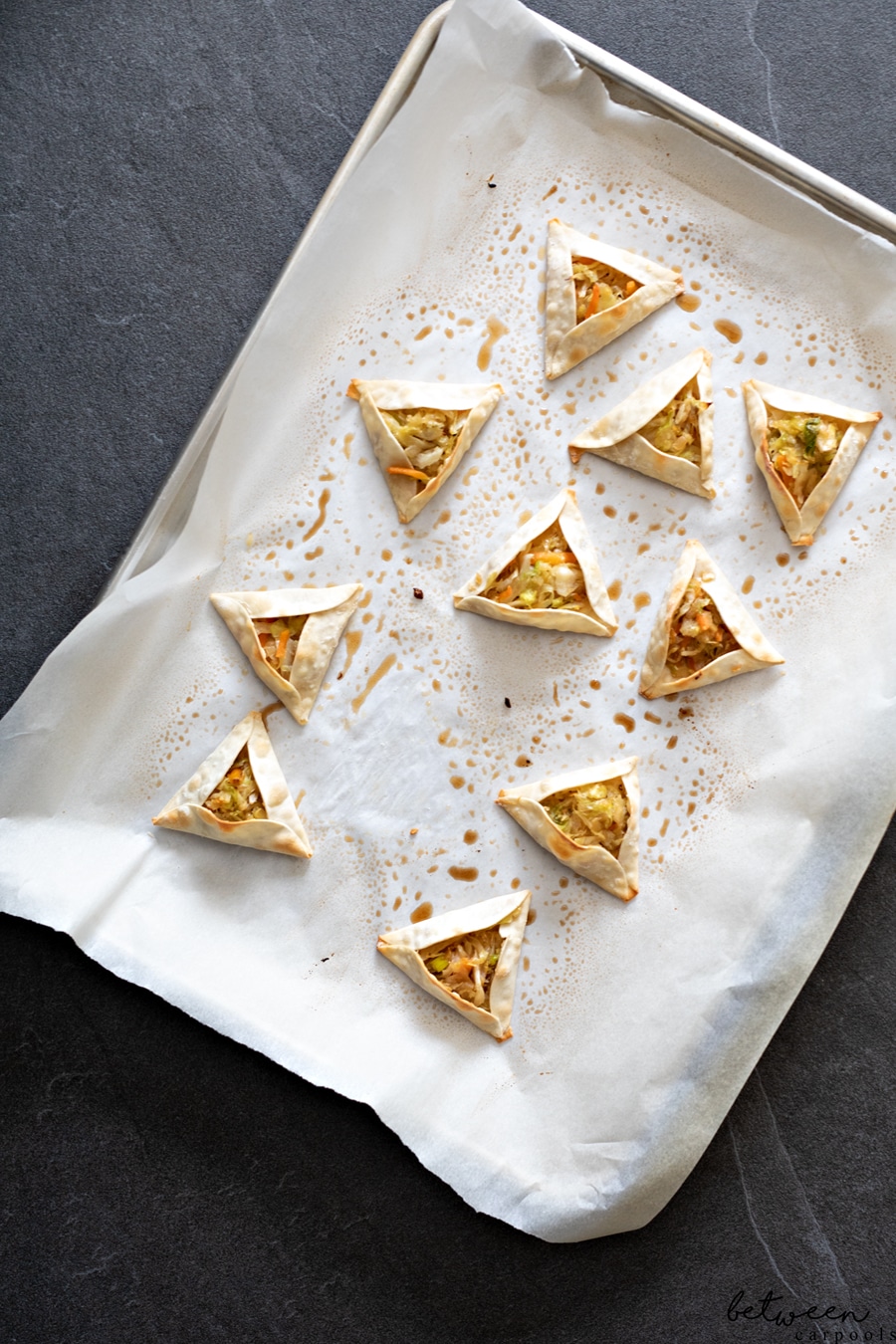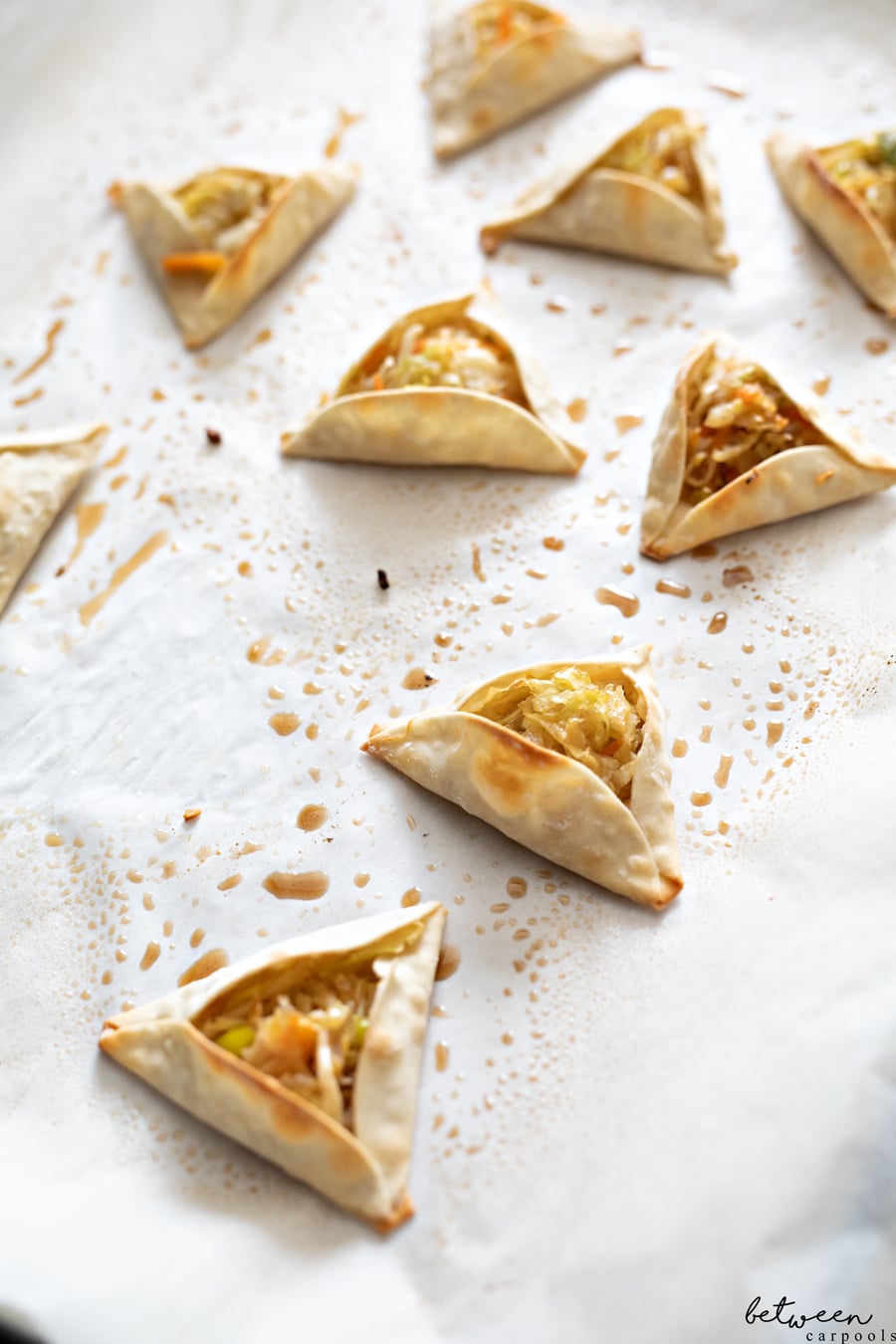 And yes, you can bake or fry 'em.

Eggroll Hamantaschen
Ingredients
1 (36) count package round wonton wrappers
1 teaspoon cornstarch dissolved in 3 tablespoons water
Oil, for frying
Filling:
2 tablespoons oil
1 onion, diced
3-4 garlic cloves, crushed
1 (x ounce) bag coleslaw mix
1-2 scallions, diced
Salt and pepper, to taste
Dash soy sauce
Optional: chopped pastrami or other deli
Favorite Dipping Sauces:
Evergreen Pretzel Dressing
Or Evergreen Honey Mustard Salad Dressing
Or Evergreen Cracker Salad Dressing
Instructions
Heat oil in a saute pan over medium heat. Add onion and saute until translucent. Add garlic and cook for another minute. Add coleslaw mix and cook for 8-10 minutes, stirring occasionally.
Add scallions and season with salt, pepper, and a dash of soy sauce. Add deli if using. Let cool.
To assemble, a heaping teaspoon of filling on the center of each wonton wrapper. Keep the wonton wrappers covered while working so they don't dry out (if they get dry, your hamantaschen will open).
Using a pastry brush, brush the edges of the wrapper with cornstarch mixture.  Fold the edges into a triangle shape (see photo). Make sure the three corners are very well sealed the pressed down.
Heat 1 inch oil in a saute pan. Once oil is hot, add hamantaschen and fry, top side down first. Fry for 2-3 minutes, then flip. If you'd like to bake, add hamantaschen to a parchment-lined baking sheet and bake at 400⁰F for 8-10 minutes.