Are you looking for an artsy activity for a party, for date night, for your family, or for yourself? You're going to have the best time with Paintaway! All the details, below.
Do you love artistic activities? For party entertaining, for yourself at night when the kids are finally sleeping, for a fun Motzai Shabbos activity for the whole family, for an at-home date night? For all of you that know and love The Paintbrush NJ, you're going to be so excited to bring their epic painting experience home with Paintaway, now at www.paintawaykits.com. And for those of you who don't know The Paintbrush, here's what you can look forward to.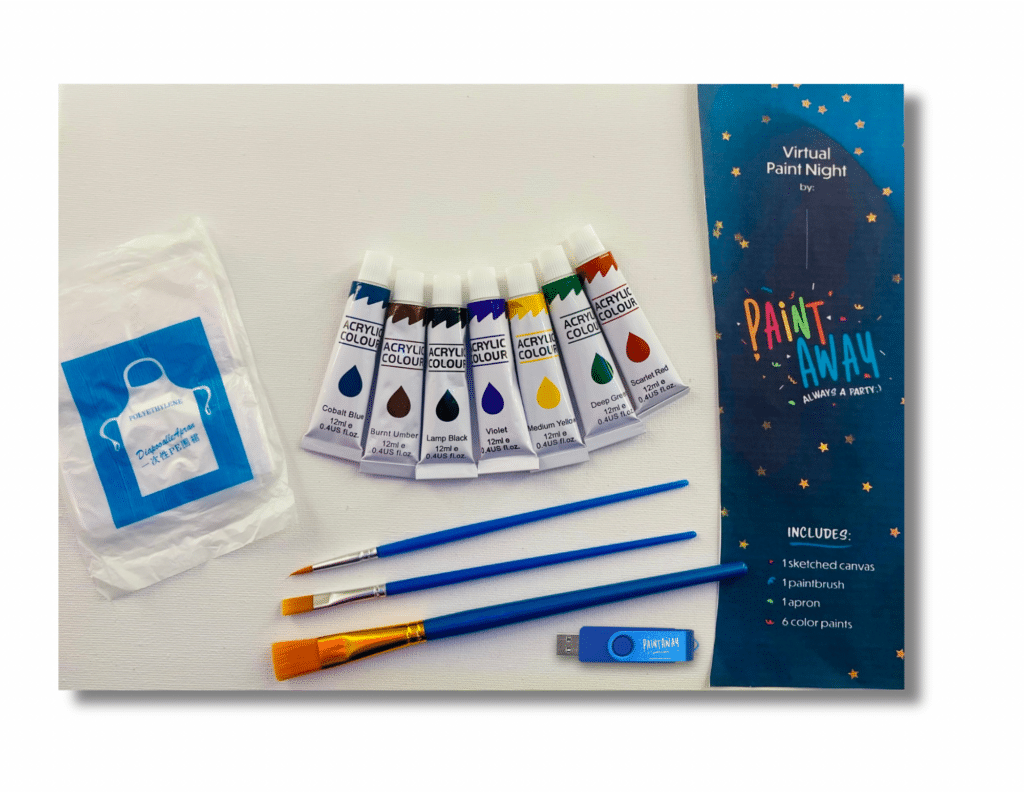 Imagine all the fun of a classic paint night, or painting on pre-sketched canvases, or elevated lucite painting options, at home. All (all!) the equipment you need, delivered to your door, for such a great activity.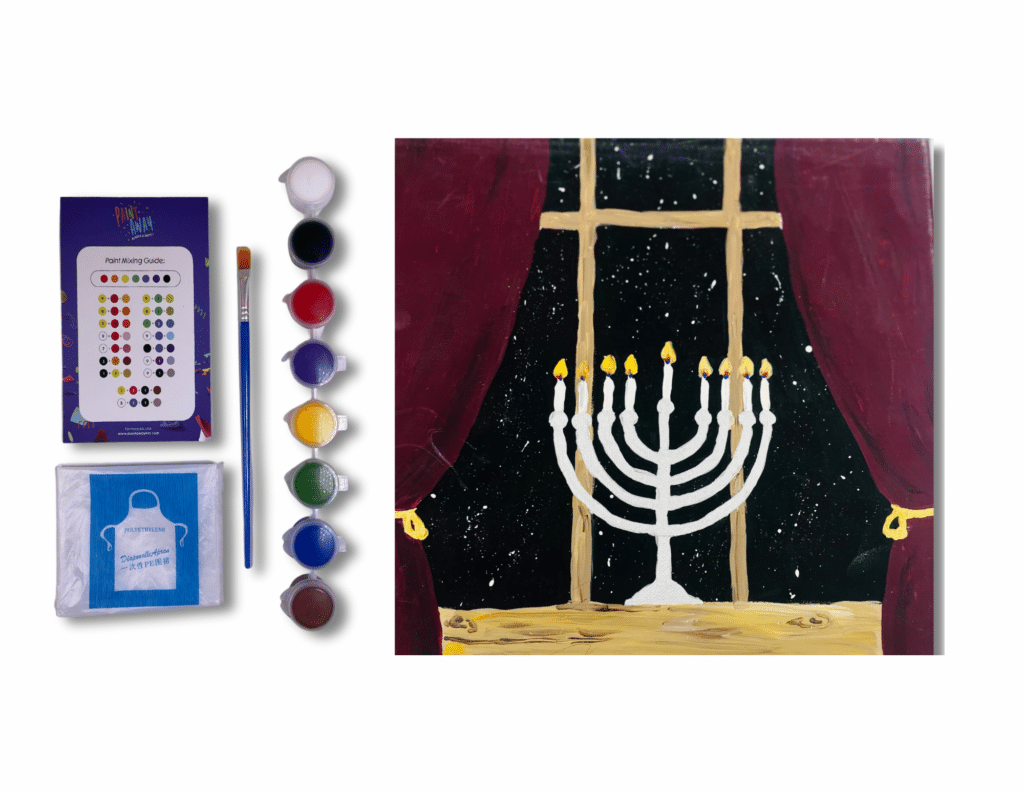 Here's what you can choose from!
Virtual Paint Nights: These are professionally recorded paint nights, perfect for parties, date night, family activity, etc. Recordings are available as an online link or on USB, with no internet access required. Every party needs one link or USB, then just order one canvas kit per painter. Each canvas kit includes the canvas, paint, paintbrushes, apron, everything you need to host an at-home paint night. Perfect for a crowd! 
Sketched Canvases: These pre-sketched canvases come packaged with paint, aprons, paintbrushes and step-by-step directions to paint the picture of your choice. They come in 2 canvas sizes: 8×10 and 11×14. These are fun for everyone, but friendly for a younger audience as well.
Lucites (coming soon!): These are gorgeous! Wall art, clocks, trays and more, these are perfect for an elevated painting experience. They include the hardware needed to hang up or attach as trays. These are for your older teens or adults. Think for downtime at night, or even for corporate events, bas-mitzvahs, everybody loves these.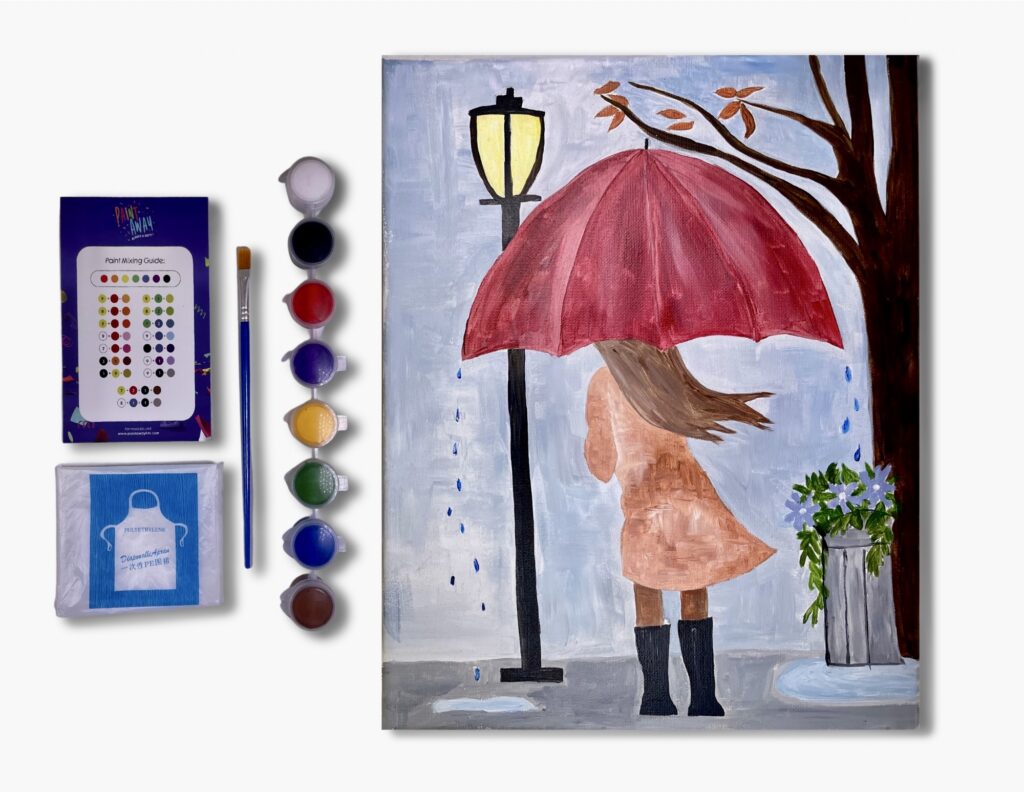 All of these options are available as a single kit or in multiples, so this can be a great Chanukah gift, perfect for a Chanukah party, or for whenever you want an artistic outlet. There really are items for every price point: browse Paintaway's website here to find your favorite. It's everything you love about going to an art studio, at home. It's self-explanatory, easy to follow, comes with everything you need, and is just so fun.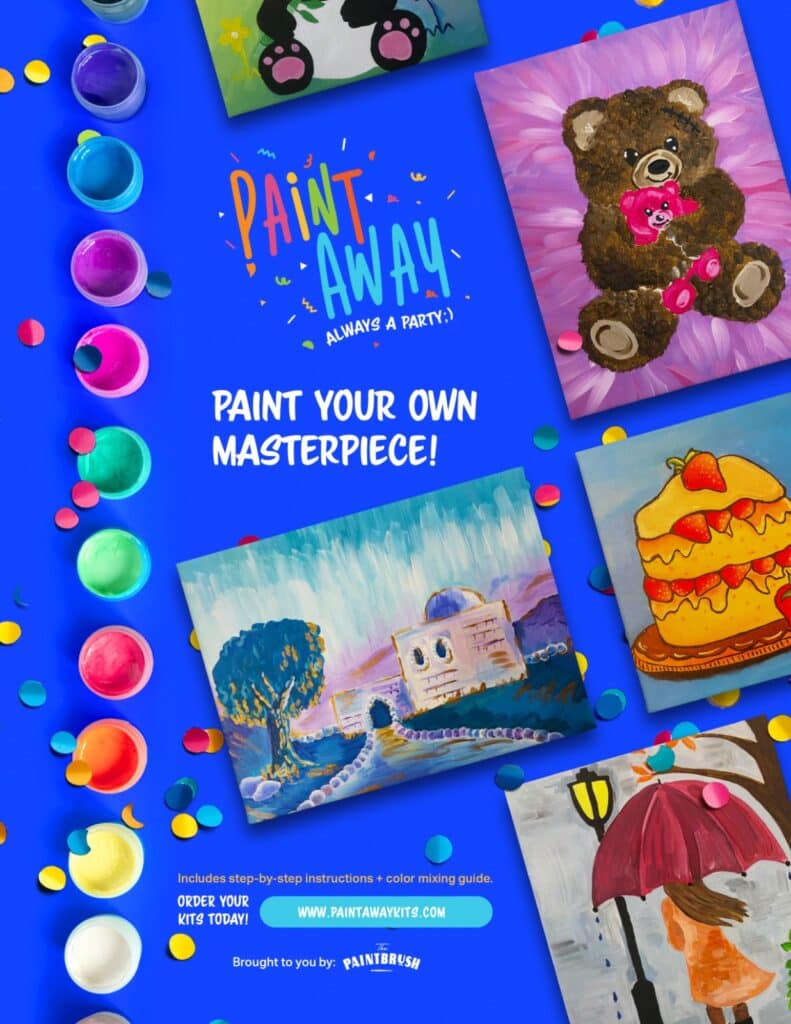 So whether it's for an outlet for yourself (Mom's have hobbies too!), for a party, or for a fun family night, pick your favorite option at www.paintawaykits.com and get painting!