Is there one perfect option or do you need a different one for different uses?
We all know we should probably be drinking more water. Without a conscious effort, I can literally go all day without drinking anything but my morning coffee. But when I fill a large water bottle at the beginning of the day, I tend to reach for it on and off. Especially when I'm sitting at my desk.
For a long time, we've been using Hydro Cell water bottles in various sizes. I fill a 40oz bottle and usually manage to finish it by the end of the day. My girls preferred smaller ones for school. My youngest used a 24oz and then moved up to a 32oz bottle. Recently, with the warmer weather and running around at recess, she asked for a 40oz like mine. For school or day camp, we use a carrying strap.
Now, let's talk about water temperature. I don't like to drink cold water. But I definitely don't want it to be warm. I find that if I put two ice cubes into the bottle in the morning, it stays just perfectly chilled all day. My daughter wants her water cold, so we put in one scoop of ice in the morning. Any more than that and it's still too frozen to drink by the end of the school day.
And then comes summer. I like to keep a bottle of water in the car when I'm out and about. Most of the time, I just use a disposable bottle of water and it's fine. But in the summer, it gets unpleasantly warm. So I like to take a proper water bottle with a bit of ice. This is where the Hydro Cell doesn't work. It doesn't fit in my cup holder.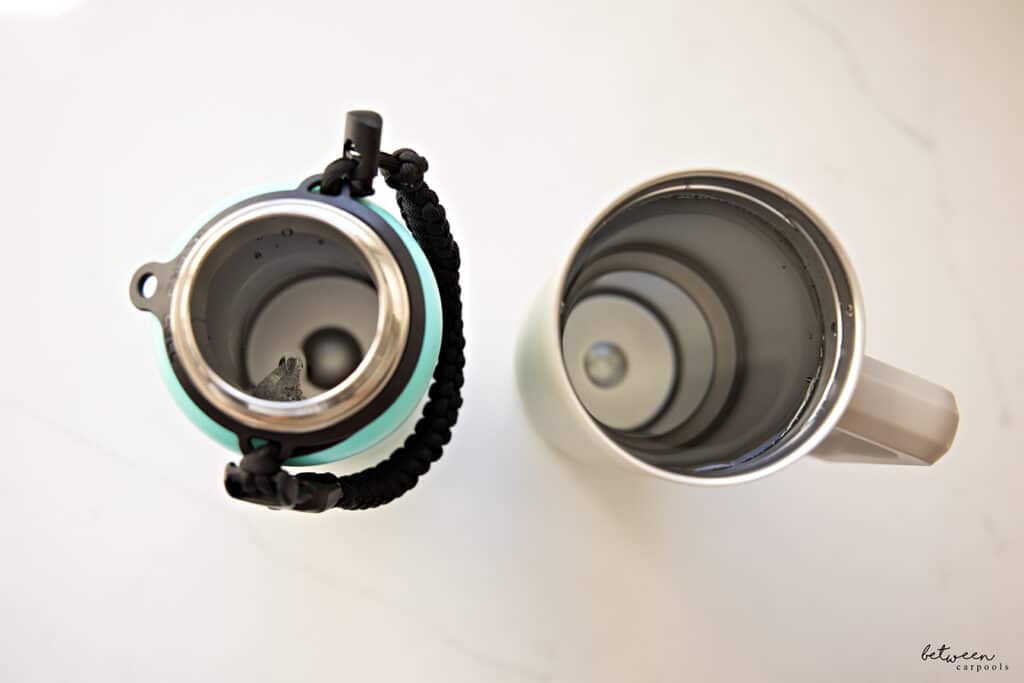 I decided it was time to try something new. Everyone has seen the Stanley tumbler around, but I started seeing some positive reviews for the Simple Modern version of the same style tumbler. It costs less – and looks nicer IMO – than the Stanley, so I decided to give it a try.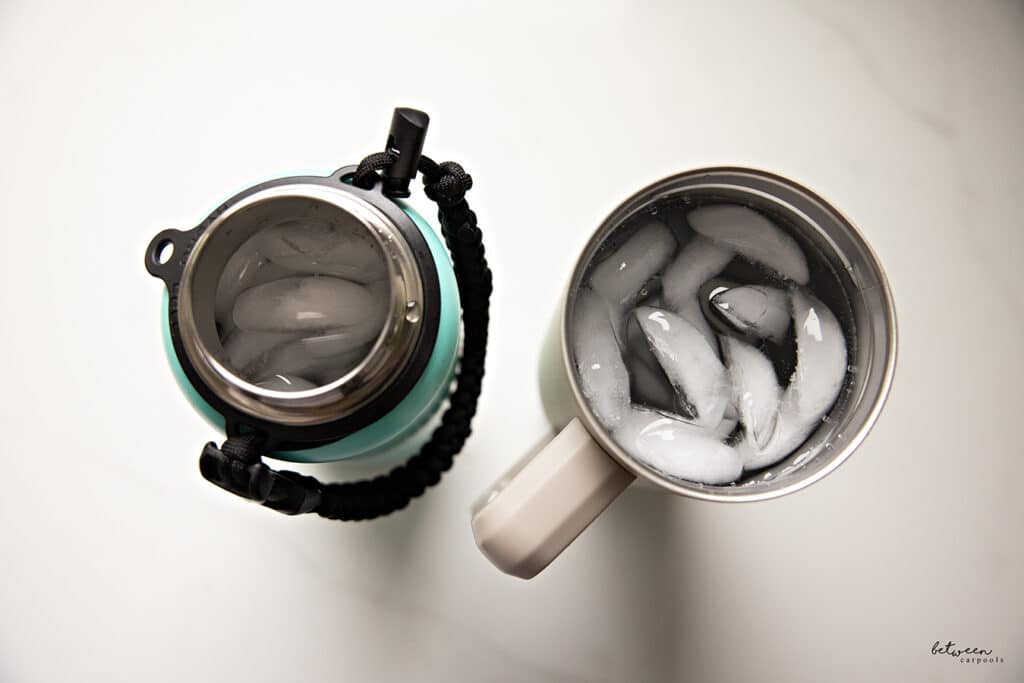 Functionally, the Simple Modern and the Hydro Cell work pretty much the same for me. The SM fits in the cupholder. The HC is spill proof and the SM is only spill resistant (aka better near a computer). The HC is more portable on the go when used with a strap. The HC is a tiny bit lighter at 17.75 ounces vs the SM at 19.2 ounces. In terms of water temperature, they're pretty much equal. I didn't use a thermometer but the water felt just about as cold (VERY) when tested about 20 hours after the bottles were filled with water and 2 scoops of ice.
So, yes, there are different "best water bottles" for different uses. If I had to have just one, I'd go with the Simple Modern because of the cupholder. But for kids/teens, I'd definitely choose the Hydro Cell.