It can be really annoying to get out new garbage bags when you need one. Now it's so easy.
Where do you store your garbage bags? In the box in a closet? On the bottom of the garbage can? Wherever it is, it can either be inconvenient or simply not pleasant to get a new bag for your trash can.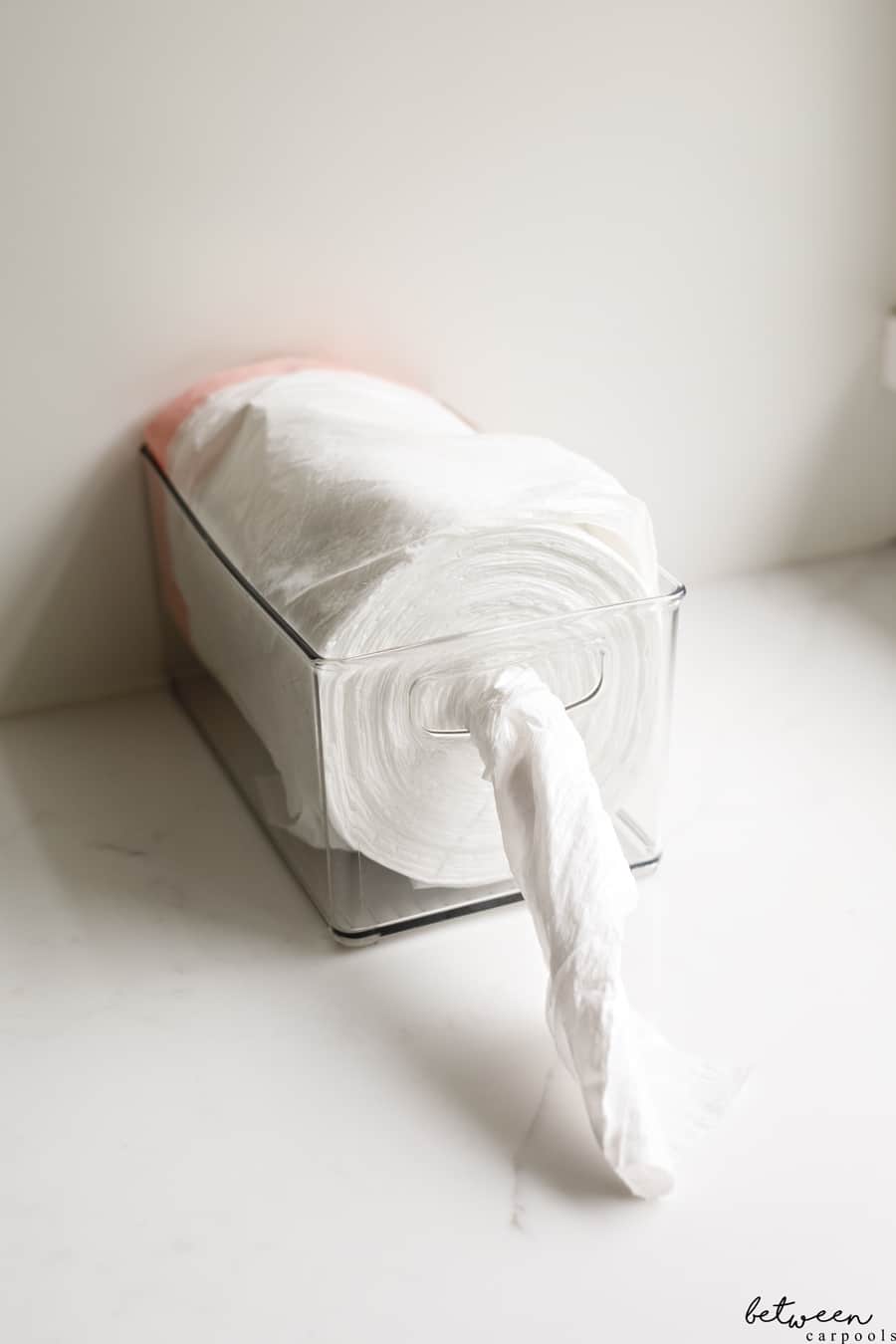 This way looks great, so you can even store the bags in a very accessible place.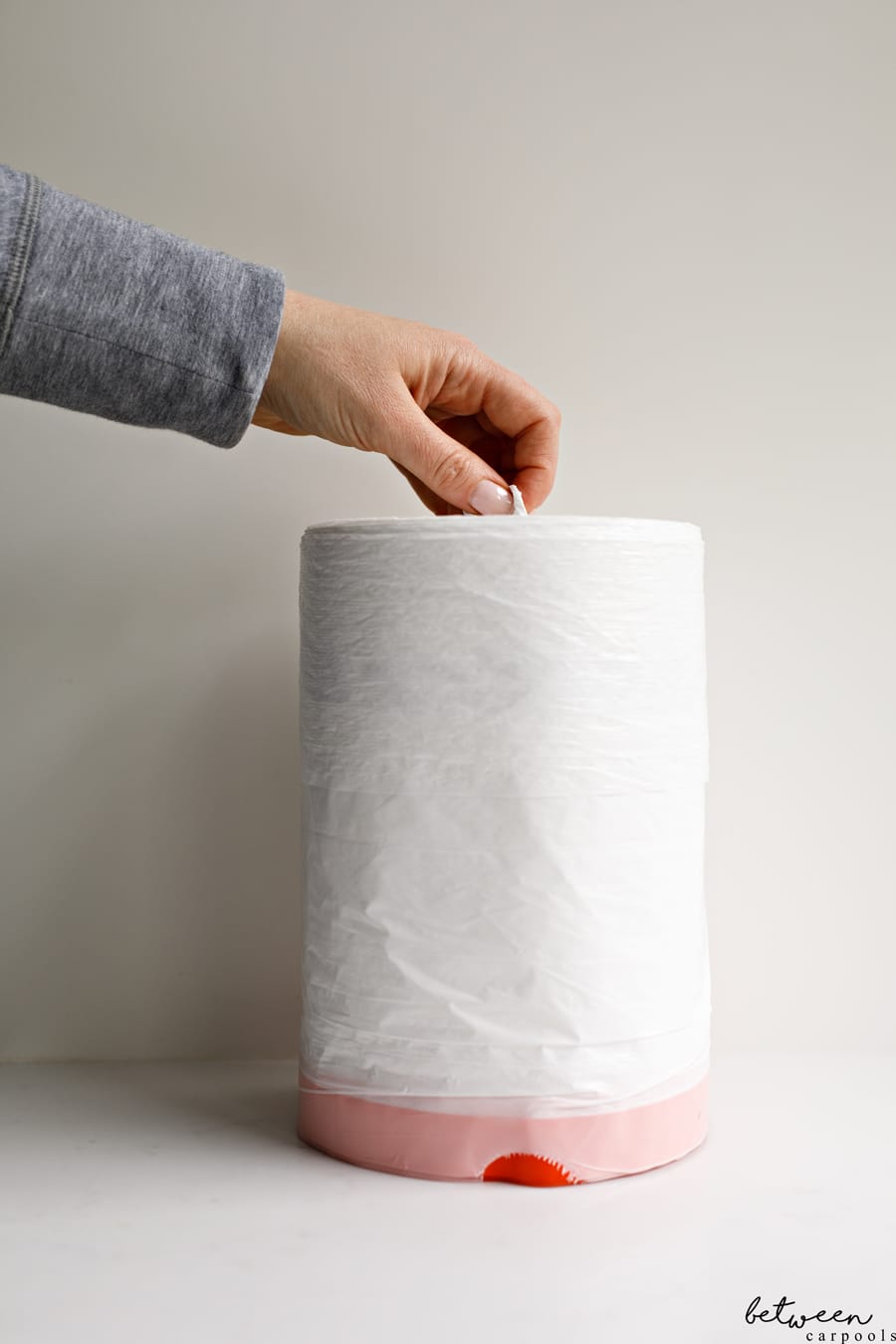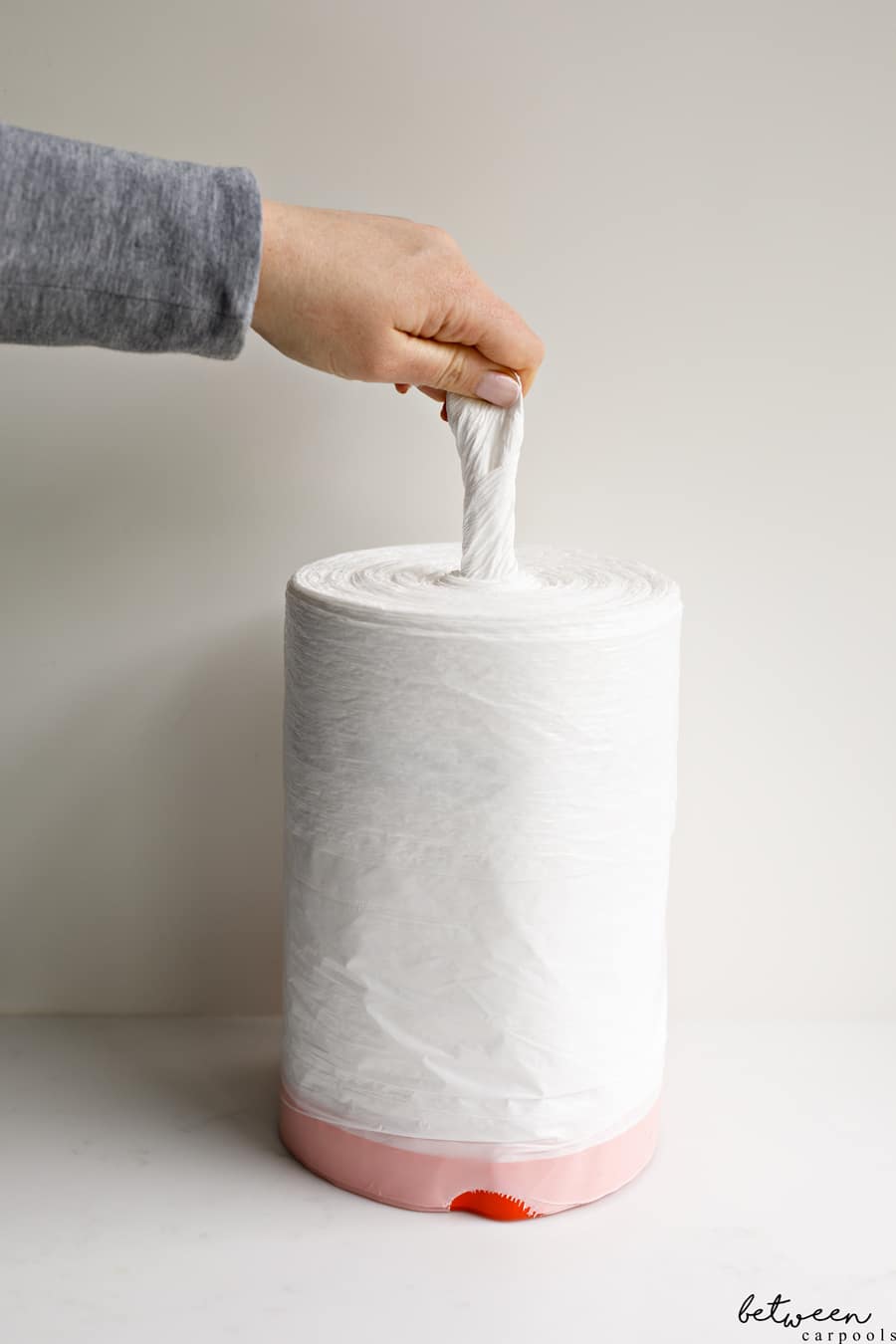 Simply take your roll of garbage bags and pull out one from the middle (pull it from the end that doesn't have the ties).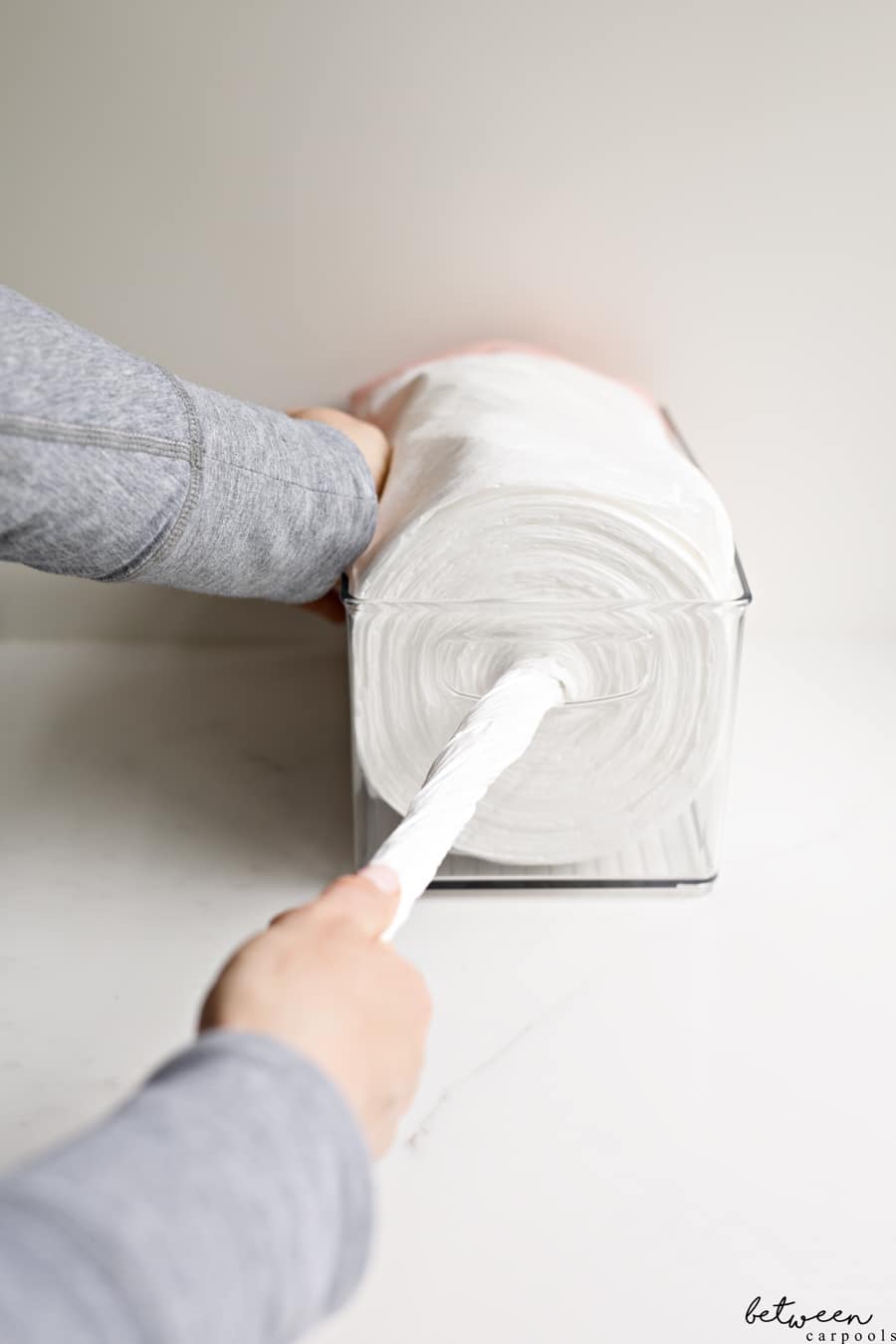 Then simply place your roll in this plastic storage bin (you'll need to order size large) and put the first bag through the hole that serves as the handle. 
That's all! Pull out a new bag when you need one and replace the roll as needed.
Since When Is a Garbage Pail Really Stylish?