Need new yummy ideas that work on a calorie budget? Try this runny eggs and goat cheese combo.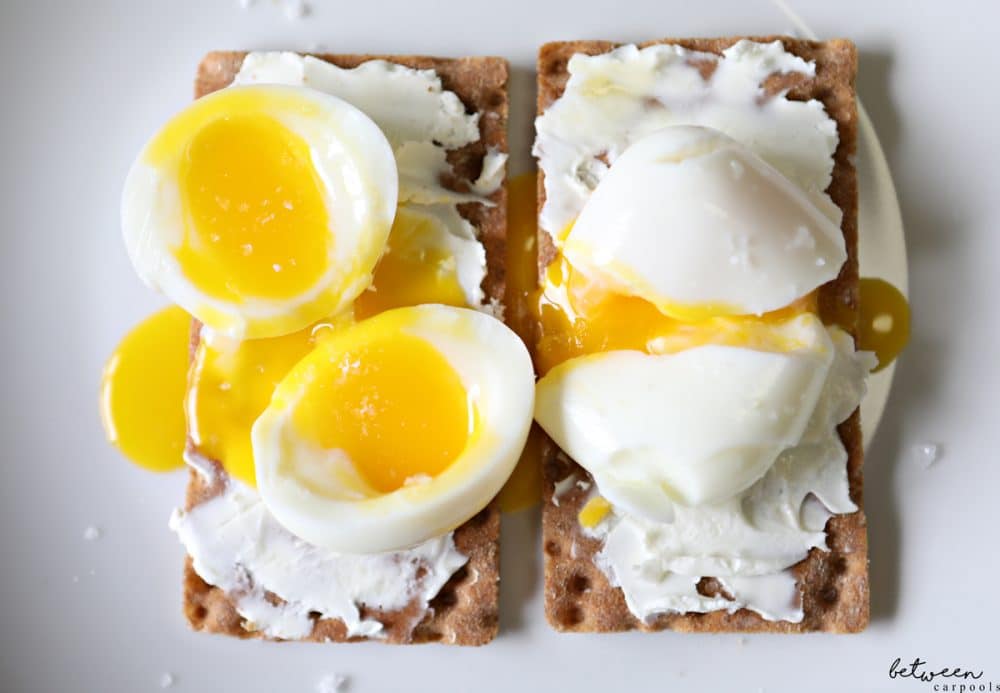 This is my current favorite meal. I could eat it at any time of day, not just for breakfast. It's full of flavor and texture and leaves me feeling satisfied for hours.
2 Wasa sourdough crispbreads
1 ounce goat cheese (I like Tnuva)
2 soft boiled eggs
Maldon salt
Total Calories: 283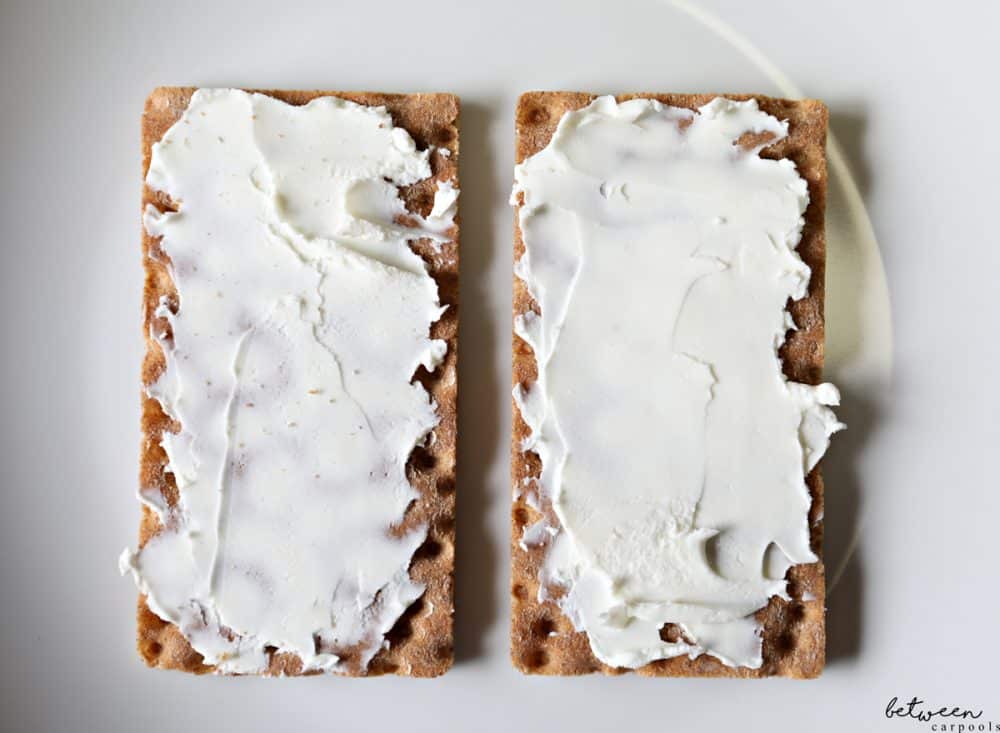 The crispbreads are pretty much a blank canvas with a hefty crunch. Goat cheese has a lot of flavor bang for its calorie buck. And runny eggs—need I say more? Maldon salt and an optional grind or two of fresh black pepper finish this simple combination off to perfection.
(For the perfect soft boiled egg, bring water to a boil and then add 2-3 eggs to the pot. Set a timer for 5 minutes and remove them immediately. Run cold water over the eggs to stop the cooking process and peel right away.)
Want to see more mini-meals with calories that count? See Esti's Savory Greek Yogurt Bowl here.