DIY Custom Triangle Wall Wallpaper…without the paper, or the cost.
Don't you just love when everyone bombards you at once with "Mommy… I'm booooored"(yes…that lovely drill…) The idea must have been lurking somewhere in the back of my mind, because before they can say another word I'm like "You know what? How would you like to paint the playroom wall?"…"HOORAY"…and off to Home Depot we went.
Six ruined outfits, a paint tornado and two weeks later,  I am so IN LOVE with how our playroom triangle wall came out that I get excited literally every time I see it!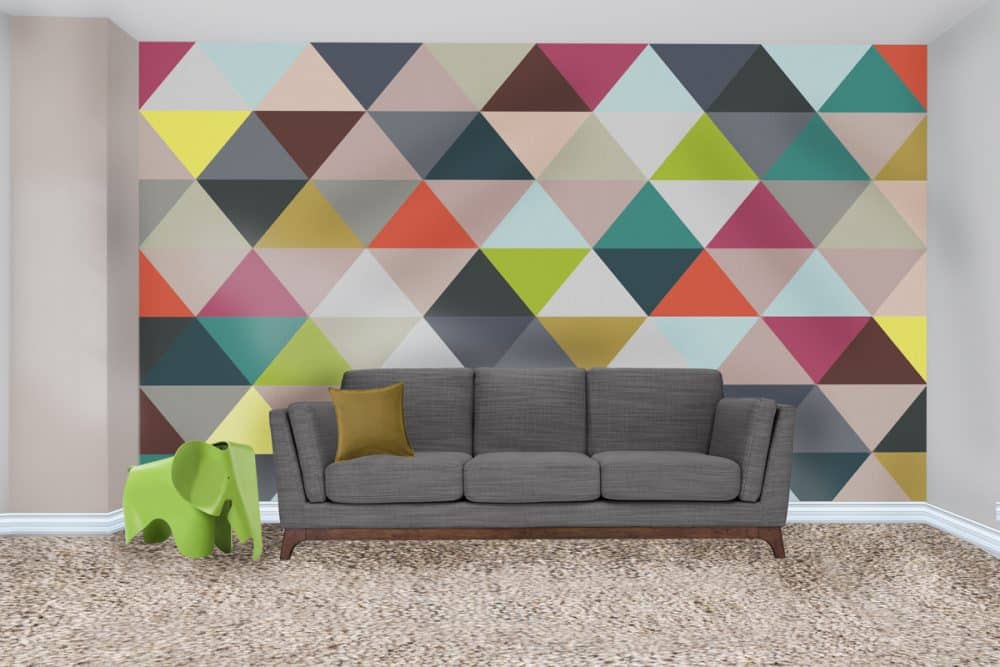 So great right?!!  Here is the best part.  The entire project cost $80.00 (compared to the $700 inspiration wallpaper I was eyeing) and kept us (yes, everyone helped!) busy for two weeks!  If you have that DIY in you, want to add some color and fun to a room, and are in the mood of living in a paint wreck zone for a week or so, this project is PERFECT!
Here is what you need: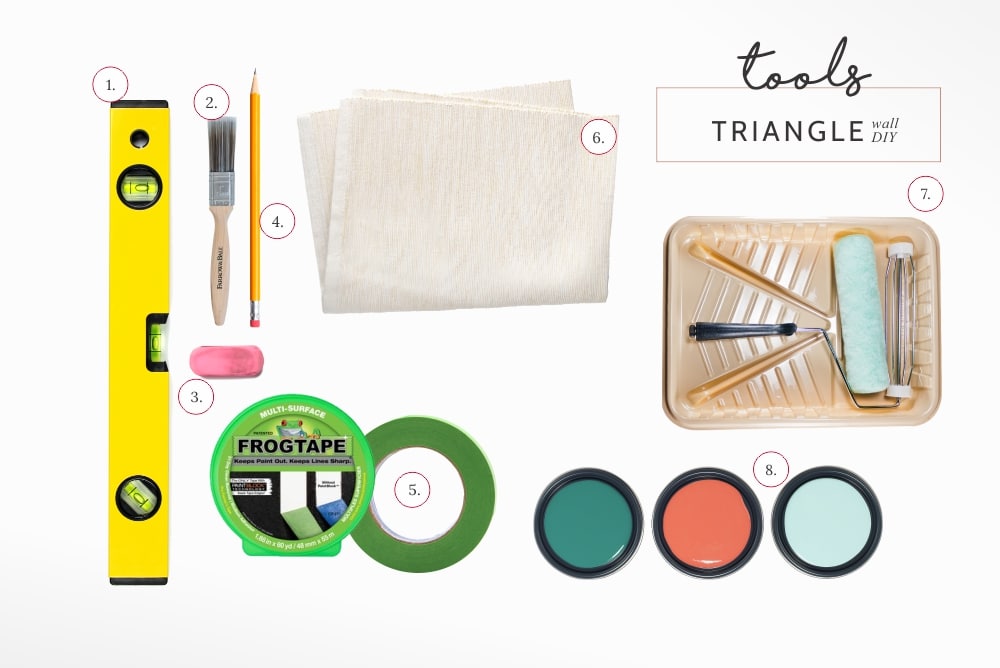 level; small paintbrush; eraser; pencil; frog tape; canvas drop; roller kit; paint
The hardest part comes first. The prep. Start by drawing your horizontal lines with a pencil.  Don't forget to use a level.  My lines are 12" apart.  When you are doing a project like this start at the ceiling and work your way down, that way you will end up with a full design at the top and the broken design at the bottom.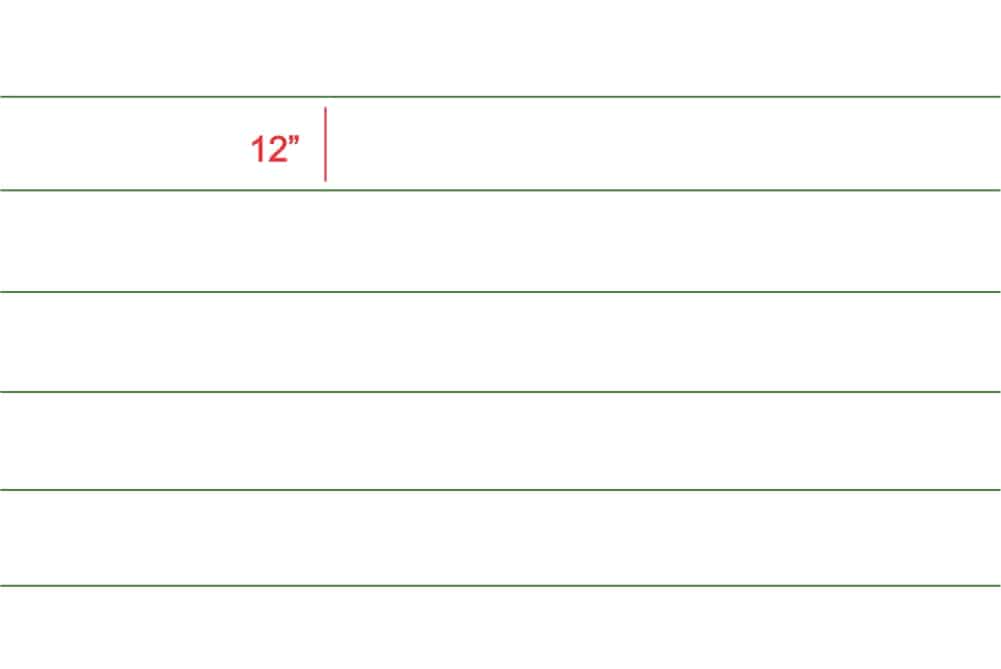 Now to create the triangles decide on a width for the base of the triangle, I wanted mine wider than taller so I decided on a 23" base.   Find where your starting end is (against a wall or door frame) and alternate marking dots at the full width of your base and 1/2 the width of your base on your horizontal lines. See diagram below.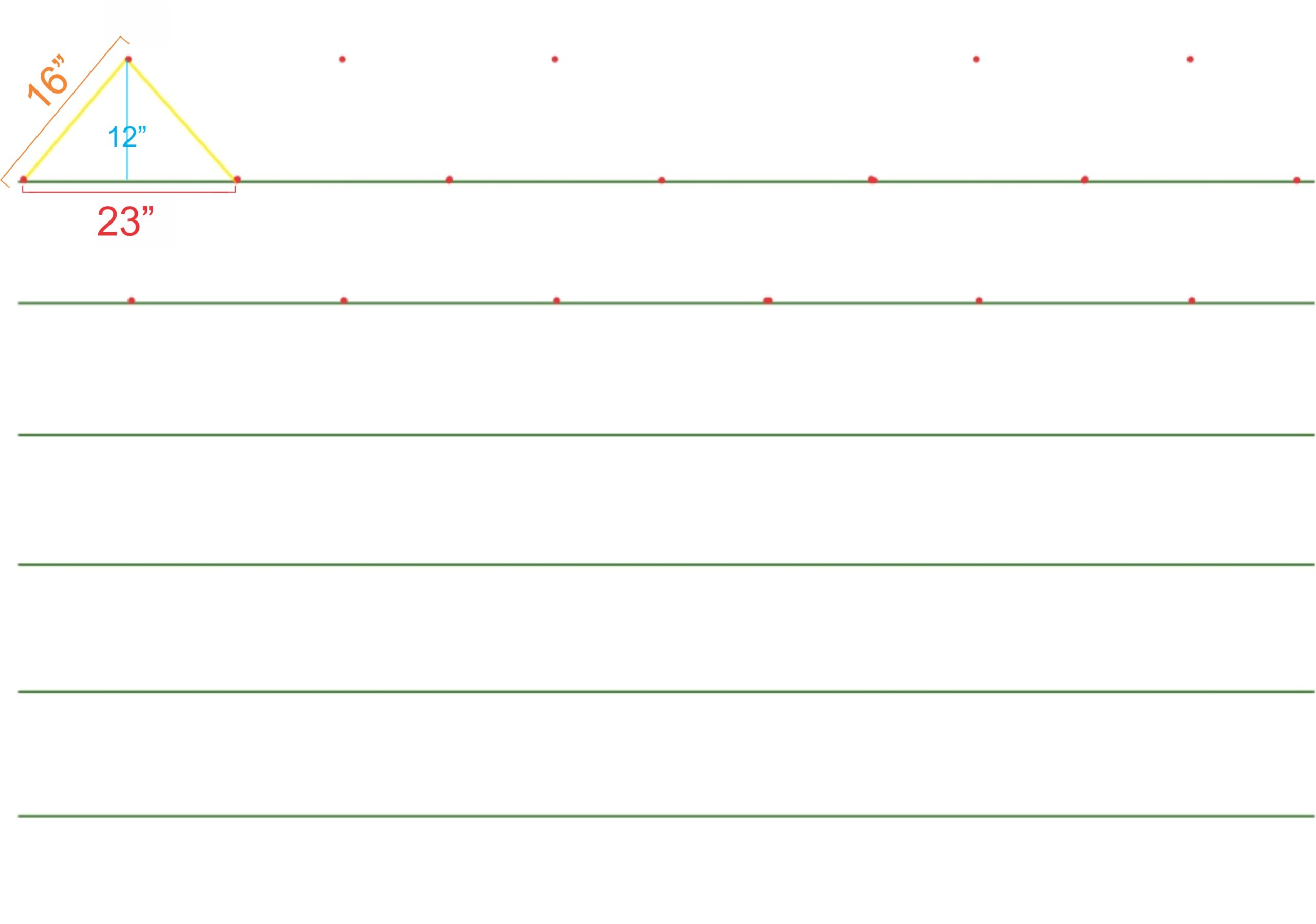 Once the lines are all drawn out it should look something like this. Now you are ready to paint.
The taping and painting process is kind of tedious but the end result is worth it. I used the method used in this video (mute the volume – so you can concentrate) as a guide.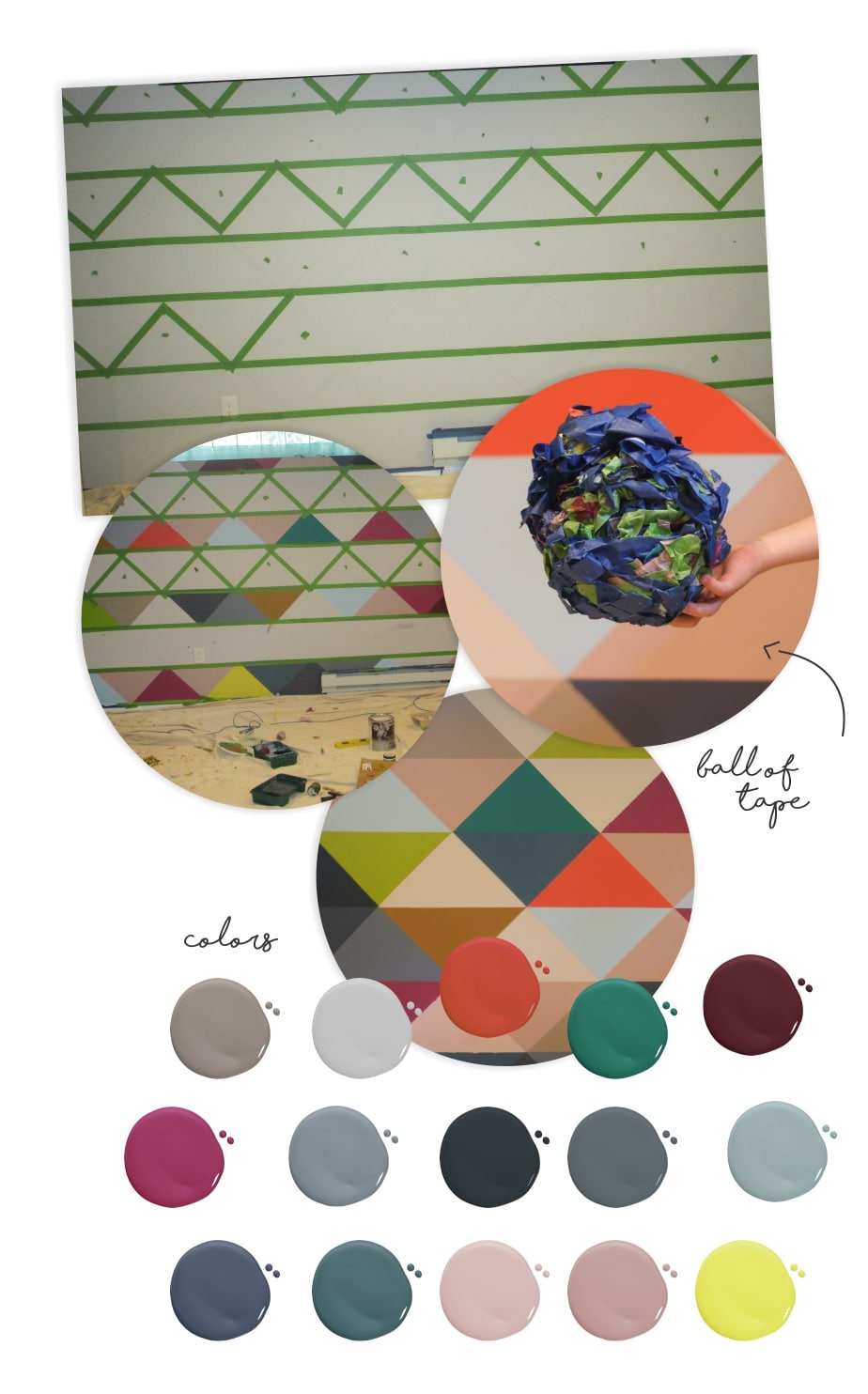 So what do you think? Is this project something you can handle?