The Dira Cookbook is not just a cookbook! You'll be entertained just reading through it. 
Some of our teenage boys found The Dira Cookbook before we even had a chance to introduce it to them and read it cover to cover. They loved the no-nonsense approach to cooking, the realistic and familiar way of explaining a recipe and, most importantly, the recipes. 
It was foods they wanted to eat, right there right then. This cookbook is a great gift for any bochur going to yeshiva, or, even for newlywed couples.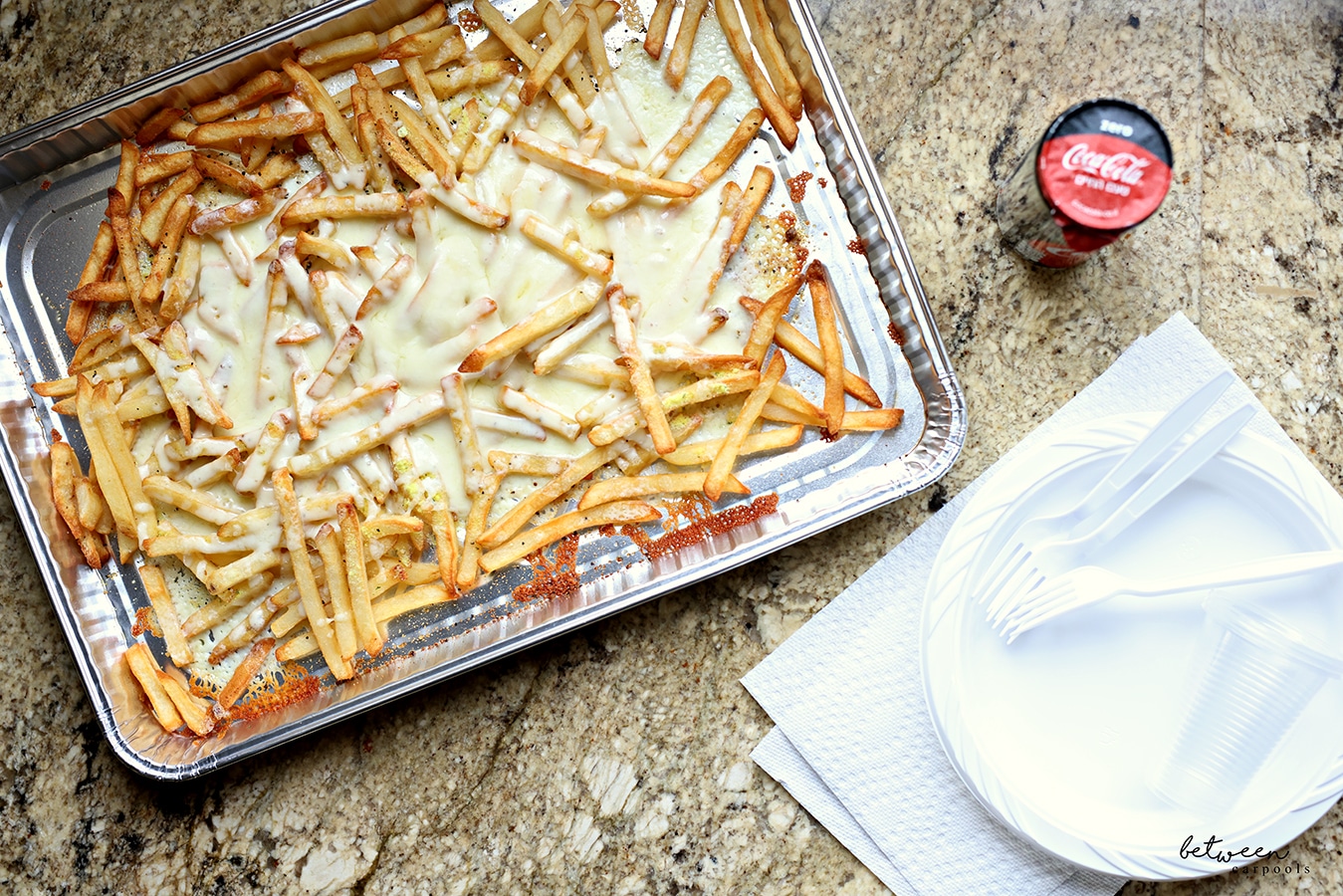 We loved the introduction where it is explained that there are no teaspoons or tablespoons, just "spoons." Specifically, plastic spoons. And for "cups," use a plastic one as well. The cups in this book refer to the 7 oz plastic ones we all have by the water cooler. Here is a recipe we tried and know that your kids will try too. It's the perfect motzei Shabbos snack if you will.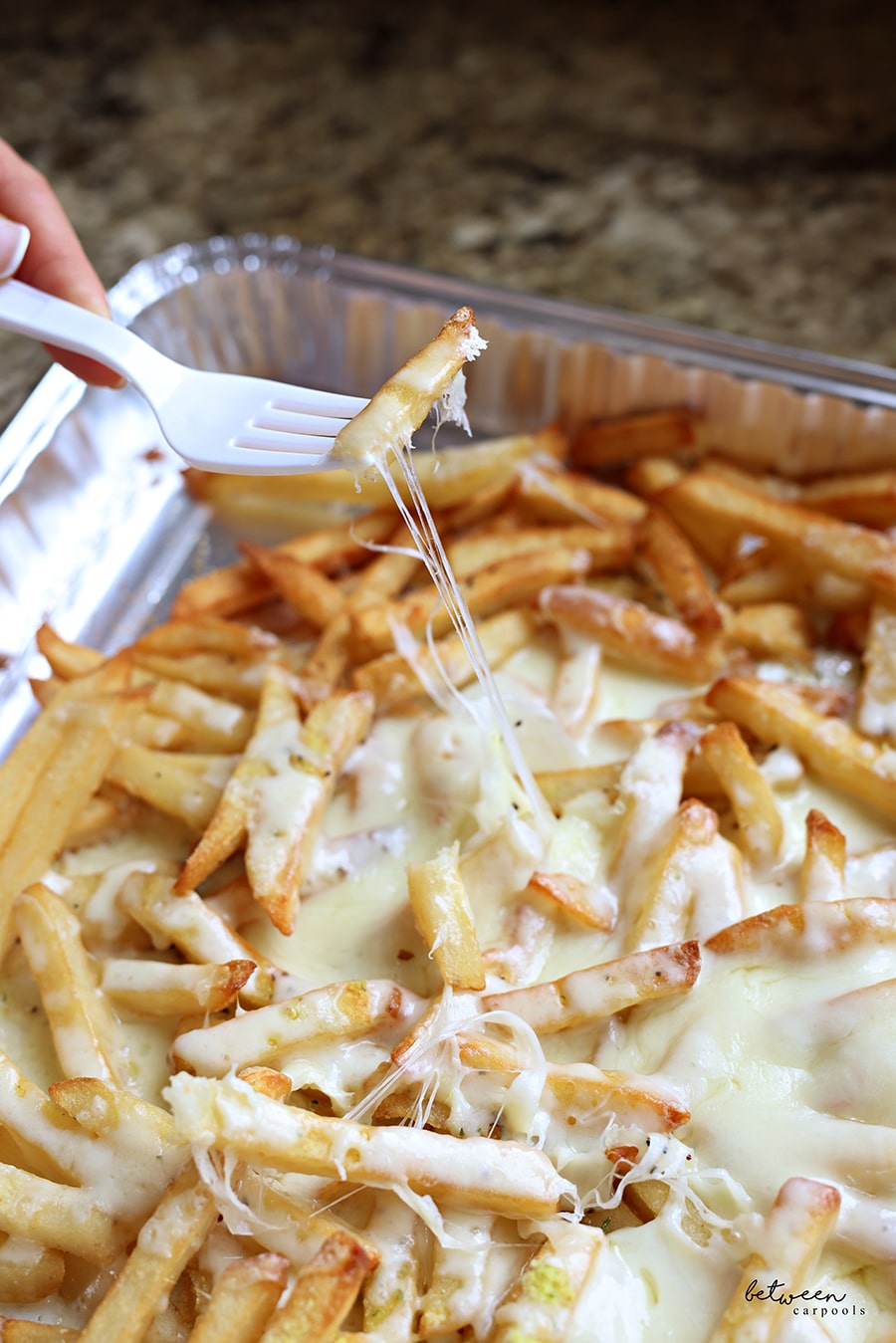 Take a look at that cheese pull!

Cheesy Fries
Ingredients
1 pack French fries
⅛ cup oil
4 spoons chicken soup mix (pareve)
1 spoon salt
½ spoon black pepper
½ spoon garlic powder
2 cups shredded cheese
Instructions
Preheat oven to 400⁰F.
Lay out frozen french fries in a disposable baking pan. Put in oven.
Once fries start getting brown (about 2o minutes), add oil and spices.
Return to oven until soft and crispy.
Sprinkle cheese over fries and return to oven until melted (about 5 minutes).
FOR EXCLUSIVE CONTENT AND A PEEK BEHIND THE SCENES, MAKE SURE TO JOIN OUR WHATSAPP STATUS HERE.