These baby steps go a long way in moving your marriage forward.
When I was getting married, I knew intuitively that it was going to require 'work'. A bad marriage has fights, after all, and cold silences, and mis-matched expectations. Who wanted that? A good marriage, conversely, was presumably one in which both parties work to maintain good communication, conflict resolution skills, and fair division of all the many tasks that go into making a household a home.
So… a happy, friendly relationship with great cooperation, hardly any fights, and even a few date nights thrown in for good measure. Sounds pretty good, right?
But the reality is that those things are just the beginning. Calm, peace, and coordinated chore schedules are just the baseline. But what if it could be more? What if you could see his face light up when you walk in the room? Share tender moments even in the midst of the chaos surrounding you? Access the intensity of that warm, comforting feeling of knowing that you're like One through thick and thin – and that you carry one another in your hearts?
"Yeah, right, like that's going to happen. Maybe if someone would give my husband a few lessons in sweeping his wife off her feet. I'd be happy if he just remembered to take out the garbage before the truck rumbles by."
Fortunately, the magic doesn't come from transmogrifying your hapless husband into Prince Charming. In fact, it doesn't come from "getting" him to do anything at all.
Wondering how to ramp up emotional intimacy and deepen your connection? Here are some tips for starters:
Try a positive "I" message
You've probably learned the technique of handling unwanted behavior with an "I" message instead of insults, labeling, or direct criticism. As in "When you come late for dinner, I feel lonely and abandoned". And those types of statements certainly are loads better than "Late again? You're such an irresponsible and uncaring boor."
At times, though, "I" statements can end up being criticism wrapped up in some sugared flaky dough – easier to swallow, but a bitter pill nonetheless. Consider, on the other hand, what would happen if you used an "I" message to express how you feel when your husband does something you like?
"When you take the time to listen to me kvetch about my day, it makes me feel cherished and safe"
"When you bring me flowers, it makes me feel loved and appreciated"
"When you do homework with the kids, it makes me feel proud and lucky to be married to such a great father"
Ooooh – feeling a little squirmy, are you? And for good reason, too. Expressing our deeper emotions feels vulnerable, which can be pretty uncomfortable at first. Why do it, then? Because vulnerability is what brings you closer to another person. And the deeper you want that connection to be – the more vulnerable you're going to need to become in order to get there.
Allow him to be your hero
This may come as a great surprise to you, but let's get the facts straight: Even in our advanced modern society, where women can (and should!) earn big bucks, drive big cars, and carry (well, roll) their own suitcases…
…A man feels happy, strong and fulfilled when he can provide for his wife and make her happy.
So even if you're the one bringing in half (or most!) of the income, balancing the checkbook, AND hanging the annual family pics on the wall yourself (OK, they're self-stick tiles, but still…), you can tap into your husband's innate masculine desire to please his wife by:
Accepting his offers of help – even if you know you're perfectly capable of feeding the baby while simultaneously stirring the pasta and assembling Shloimie's overdue science project display board yourself
Making a point of asking for his advice once in a while – when you're willing to accept it, of course (This also works great as a substitute for criticism or instructions – try it!)
Expressing a desire for something that would make you happy – and going over the top with appreciation when he fulfills it!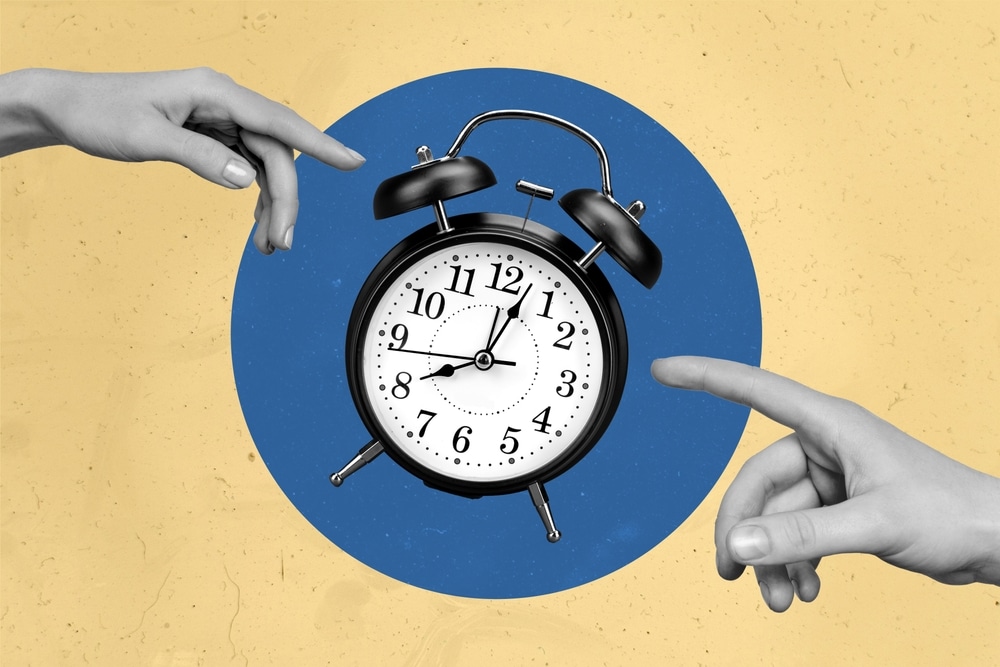 Create connecting opportunities
OK, so maybe the weekly out-of-the-house date night is a bit of an over-reach at this stage of your life. But that doesn't mean you're doomed to a ships-passing-in-the night, co-owners-of-the-family-business style relationship where your most meaningful conversation in recent memory revolves around the merits of Invisalign vs. wires for your 10th grader.
You can rekindle the sparks by finding opportunities to connect and touch base over the course of every single day. Start small, be creative, and keep adding to your repertoire – here are some ideas to get you started:
A 1-2 minute call during your lunch break
A few texts throughout the day (emojis and memes work great here!)
Try a 5-minute tea ritual (or coffee, or hot cocoa), to schmooze or just (gasp!) sit quietly together for a few minutes at the end of the day
When your husband tells you something, try to listen fully and be engaged in what he is saying
Smile, make eye contact, and find reasons to laugh together (you surely need it!)
Keep it Simple
Excited about the possibilities? Start small. Choose 1 or 2 of the above ideas to start, and lock them in with a habit hack like tracking, reminders, or an accountability partner.
The most amazing thing about deepening your connection? Realizing there is rarely a need to tell your husband what to do, insist on him doing things the right way (yours, of course), or convince him to read a book, attend a class, or listen to a podcast.
Because you really have the feminine power to unleash and inspire a transformation in your marriage. One small step at a time.
FOR EXCLUSIVE CONTENT AND A PEEK BEHIND THE SCENES, MAKE SURE TO JOIN OUR WHATSAPP STATUS HERE. JOIN OUR WHATSAPP GROUP AND WE'LL LET YOU KNOW WHEN A NEW POST IS UP!