Of course, you can use it to hang your broom. But what else do we use this gripper for?
I bought my first broom gripper to simply hold the broom in my pantry. And it does the job very well. Then I started organizing my laundry room and was annoyed by the many "sticks" that were just leaning against the closet wall and constantly falling over. That's when I ordered a few more broom grippers. But I didn't get a chance to install them before I came up with another use.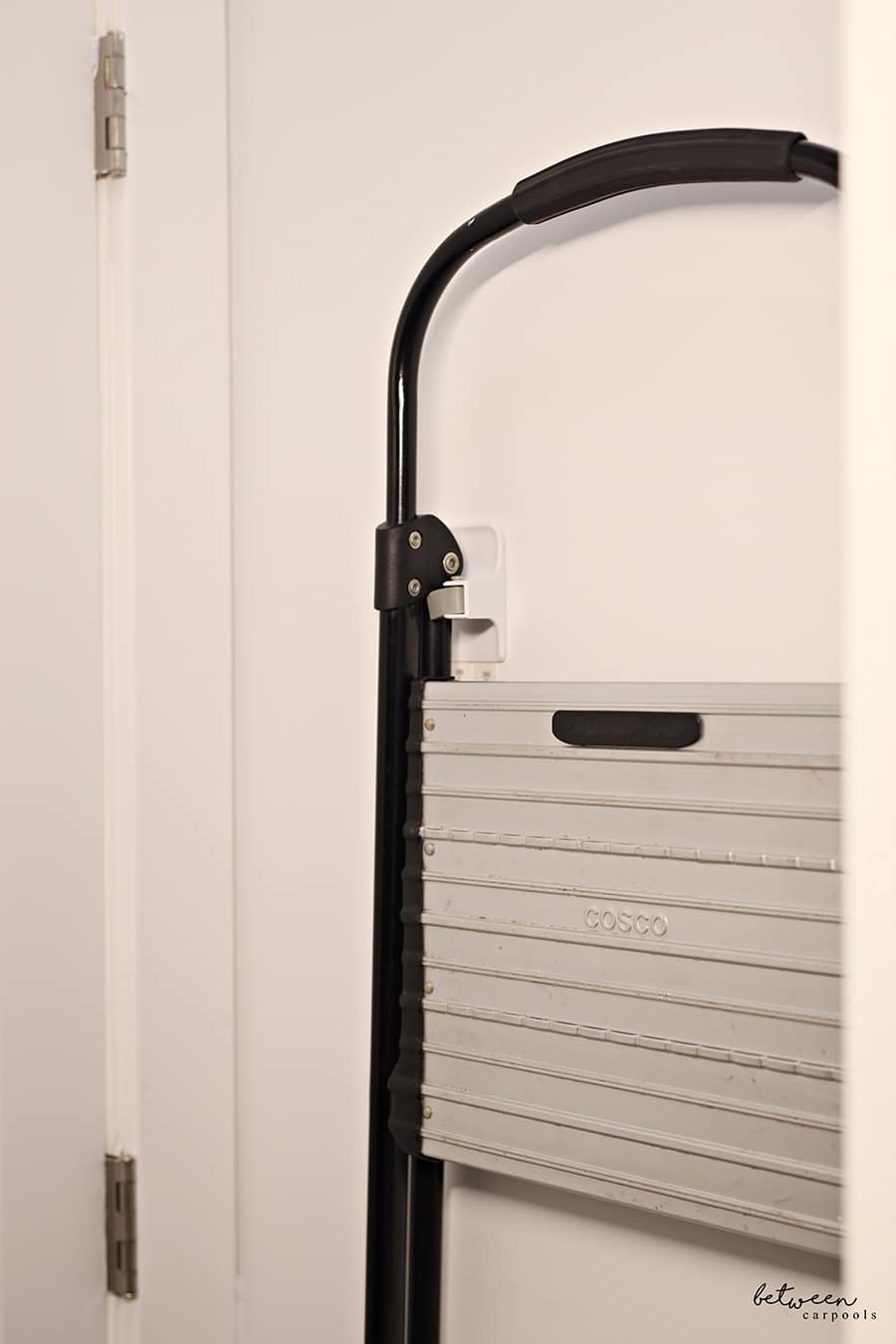 I keep a stepladder in my pantry to reach higher shelves in the kitchen and pantry. I was keeping it behind the pantry door but if you didn't put it back just right, either the door wouldn't open all the way or the ladder would fall. And then I thought of those grippers. Maybe I could use a pair to hold up the ladder.
With my son's help, we tested the positioning and weight of the ladder on the grippers before installing them. It seemed to work so I went for it. It's the perfect solution to the falling ladder!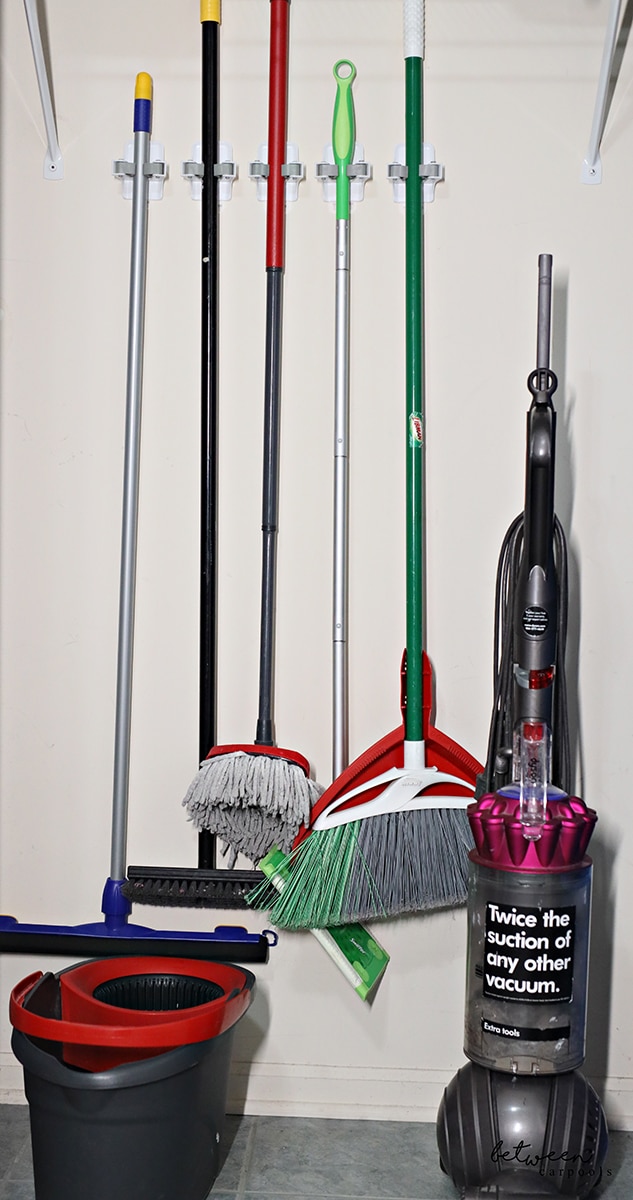 I had to order another couple of grippers and then I was ready to set up my laundry room closet situation. A perfectly lined up row of grippers and broomsticks are now neatly out of the way when not in use.