Don't like to dip and coat each strip of onion? This version of onion rings is way easier (and very tasty too).
These onion rings are great over a steak (like you enjoy in steakhouses) or on their own as-is with some mayo, ketchup, sweet chili sauce, or whatever you like to use as a dip for your French fries. Full of flavor, these quick strings will keep everyone munching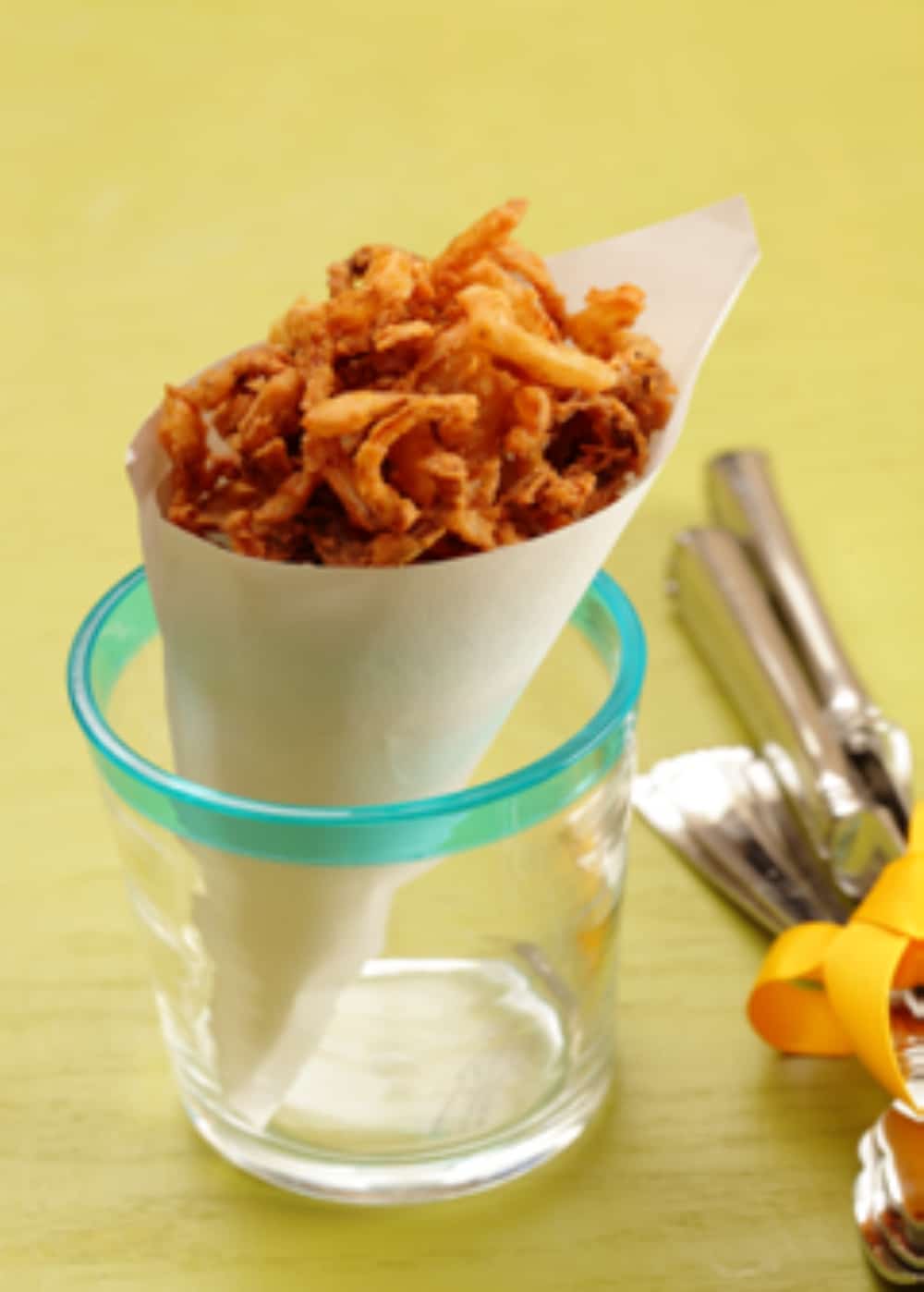 Honey Mustard Crispy Onions Strings
Ingredients
1 onion
1 tablespoon honey
1 tablespoon mustard
1 tablespoon white vinegar
¾ cup flour
1 11/2 tsp salt
⅛ teaspoon chili powder
Instructions
Cut onion in half, then cut into thin strips. Spread pieces apart.
In a medium bowl, mix honey, mustard, and vinegar. Toss well with onions (if onion is very large and the mixture isn't coating it well, add more of each ingredient). Let sit
for 20 to 30 minutes.
In a large bowl, combine flour, salt, and chili powder. Add onion strings and toss very well.
Heat oil in a small saucepan or deep fryer. When oil is hot, deep fry onion strings in batches until golden, stirring occasionally so they don't stick together.
Check out the secret to the best frozen french fries here!