The struggles, the bribes, the fights…it's not easy to convince a child to keep one eye covered for hours. Here's how we turned patch time into quality time.
My son was 4 1/2 when his Morah suspected he doesn't see well.
It was the second week of school; I just called her to hear how he was doing.
She said he's great.
I told her, "I'm the type of mom that likes to know everything..you should please tell me if anything goes wrong too."
She responded, "It's a little early to say it…but I think Avrumi should see an eye doctor."
I had taken him for yearly checkups and doctor always said he's ok. Following her advice, though, I made an urgent appointment by an eye doctor I trust and sure enough, he said my son has a high prescription and a pretty bad lazy eye.
The doctor recommended three hours a day of patching, the only real effective treatment for lazy eye.
My son was young and had just started in a new school…I was worried.
How could we make him feel ok about this? His morah and I started by planning a huge party in his class. We called it a "glasses party." I thought making receiving glasses a fun thing would ease the adjustment.
We baked glasses-shaped cookies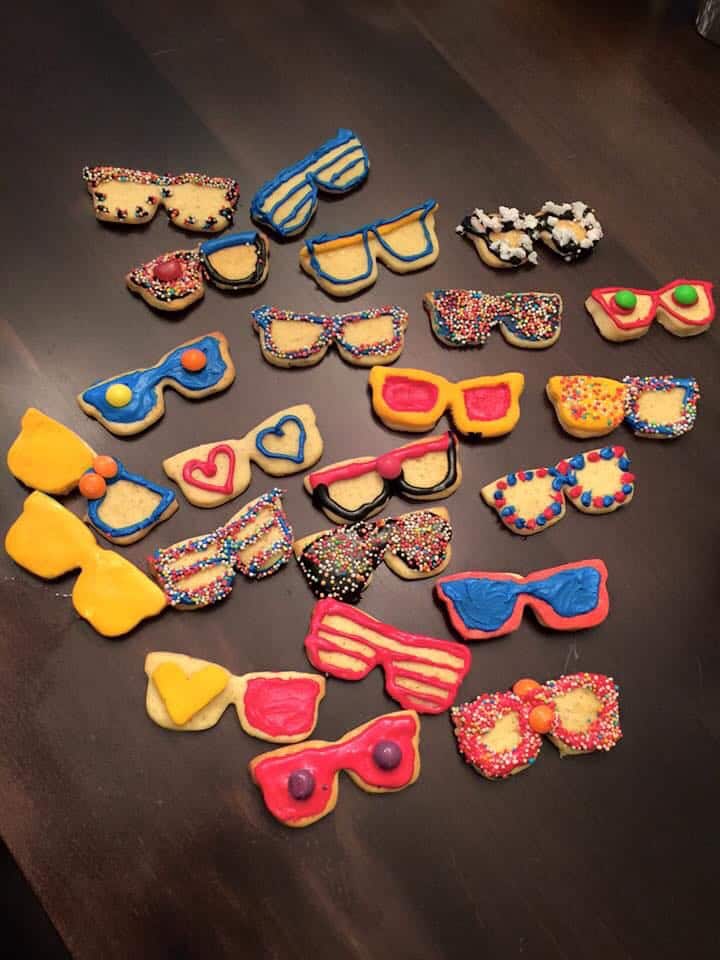 and bought plastic toy glasses for all the kids.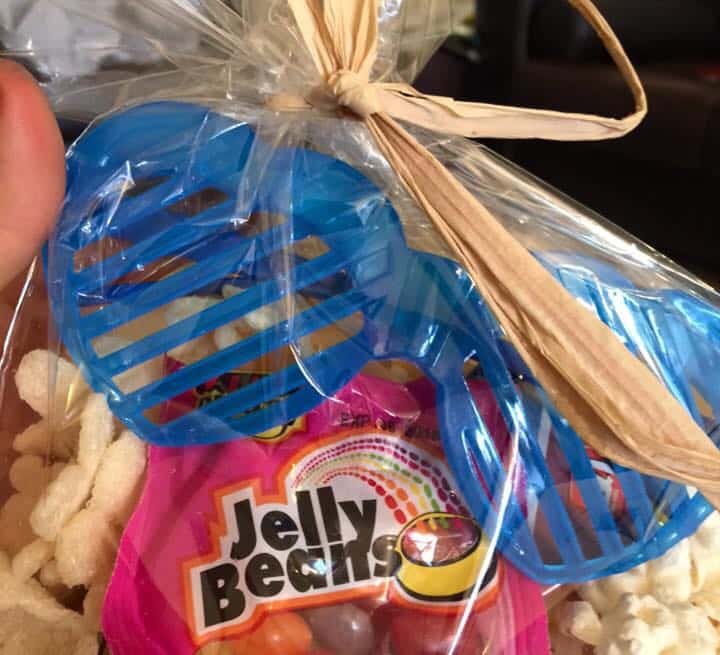 He wore Shabbos clothing; I was lucky his Morahs agreed to make him feel like a birthday boy.
By the end of the party, all the boys in the class wanted glasses…it helped assure us that kids wouldn't make fun (at his age, he was the only one with glasses) and would help Avrumi feel confident.
The patch was the hardest part.
Avrumi was in school until 3:30 p.m.; when he came home, we spent the entire afternoon fighting over whether he will put on the patch or not and bribing him to keep it on.
I realized that it was hard for a few reasons. First, the patch covered his strong eye and his vision in the lazy eye was extremely weak. He could hardly see.
It was also hard for my son to be seen with the patch because he was embarrassed.
In the beginning I tried buying small prizes; those quickly turned into real toys as I needed to increase the bribes. It was getting out of hand.
In Israel it was impossible to find kid-friendly patches. I found only a few colorful ones so we tried to make patch coloring and painting into an activity. It didn't work out very well.
The next thing we tried was buying colorful sticker sheets and covering the patch, but the extra layer made Avrumi very hot, sweaty, and uncomfortable.
I started googling and spend a lot of time reading about lazy eye, or amblyopia, its medical term. I read about a patch that can be put on his glasses, but when I consulted with the doctor about this he said that children can peek out from the sides.
The reason we had to be optimistic was that lazy eye could be cured. If we followed the treatment plan, Avrumi would regain his vision forever.
Then I discovered a website called Ortopadusa.com
(You can also find the Ortopad eye patch and chart on Amazon. Click here for the eye patch charts – Fish/ Princess)
They have an amazing selection of patches for boys and for girls in different sizes for all ages.
They also have eye patch rewards charts that literally saved us.
The first thing we did was order the patches together with my son so that he could choose the patches. And then we chose the charts that also come with different pictures.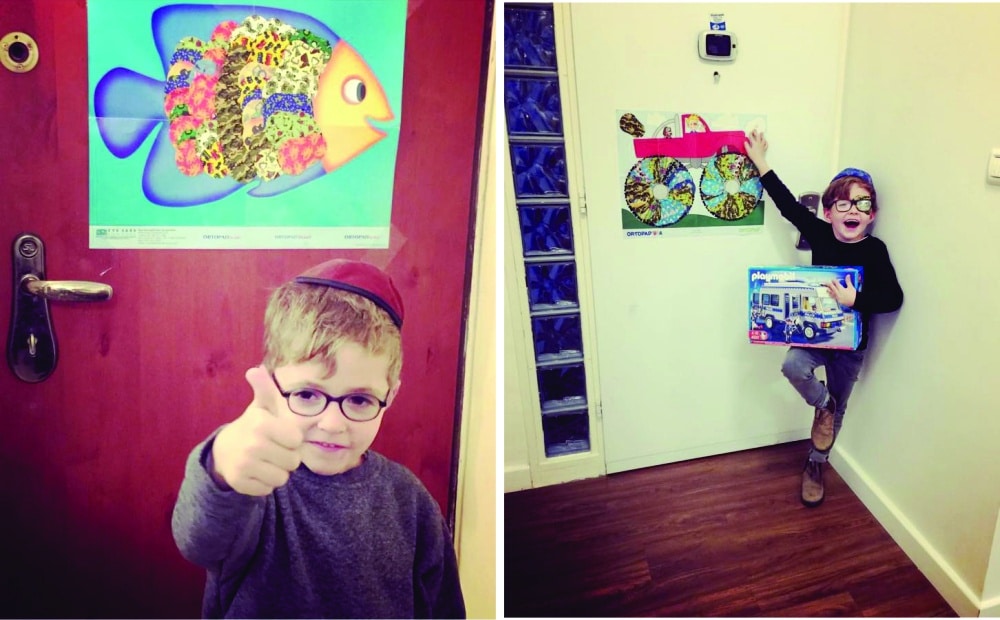 I hung up the chart and every time my son wore the patch for the full amount of time, he got to put the patch onto the chart. Each chart has room for fifty patches and at the end we made a big deal. Went out for ice cream and went to the toy store and he got a very big prize.
It didn't make things easy but easier.
We did try to send a chart to school and the Morah would ask him if he'd wear it in the morning, when he is less tired, but he hardly ever did. He didn't want to wear the patch out of the house, so we were stuck at home every afternoon; that was one of the hardest parts.
Then I did something only crazy mothers like me would…I wore a patch with him.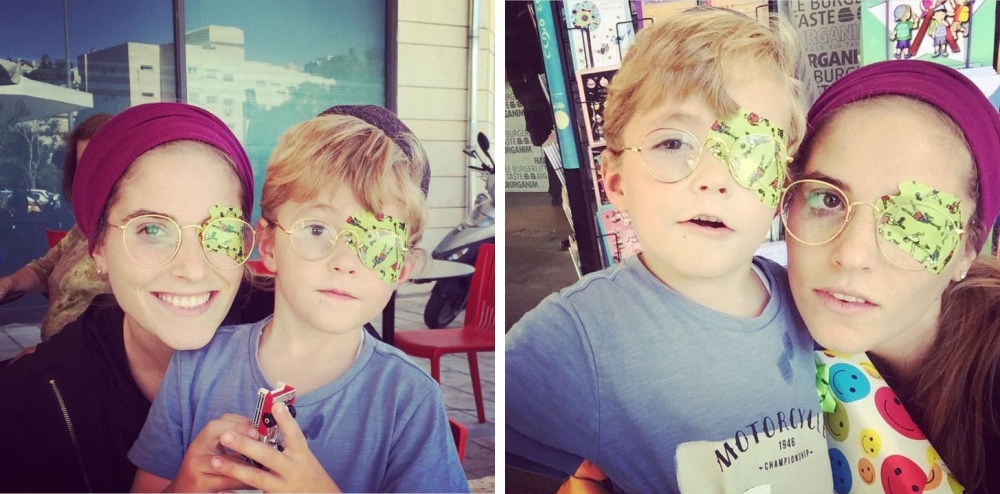 He loved it. And I learned how hard it is to wear a patch, even for someone with a healthy vision.
That worked for a while, until he had enough. And we had to be creative again.
Many people let their kids watch movies or play computer games while patching but I'm very against screen time in general and found it very hard to let go.
I knew that watching with the patch is better than not wearing the patch but I tried to avoid it as much as possible.
I realized that the hardest time was actually putting on the patch and the first few minutes, until he gets used to it.
So I started giving him a choice: He could watch for five minutes or get a small prize when he puts the patch on. At the end of three hours, he could watch for a few more minutes. It worked wonders. Once that patch was on, if he got busy, he was fine.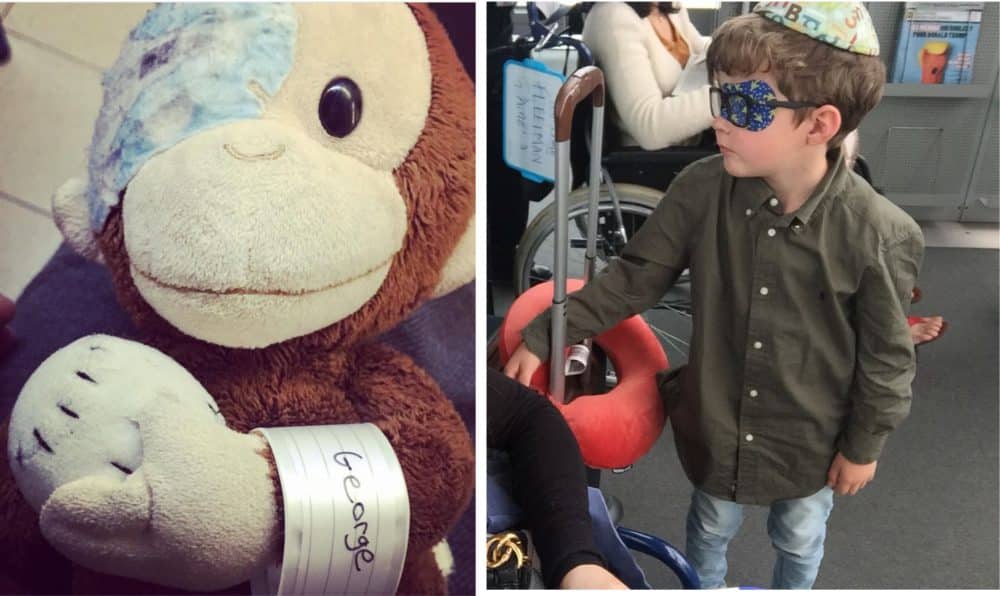 Today, I still I try to keep him distracted. We bake, read books, and do fun stuff during patch time.
Every doctor's visit is fun because he saw the progress that patching helped him achieve. He was able to decrease his patch time to two hours, then one hour, and then none. But we'd always go back for checkups. At one point, the eye got worse again. Today, we patch for two hours. Avrumi is six now and it's somehow it's part of our daily routine. He loves telling everyone that he has the most toys because he wears a patch.
I also found it to be helpful to be honest and explain to him why he needs it. He doesn't like being told what to do, so understanding makes it easier.