It's the brine that makes them super tender. Even your picky eater will love these, bone and all. So, enjoy the rest of summer and get these chicken drumsticks on the grill.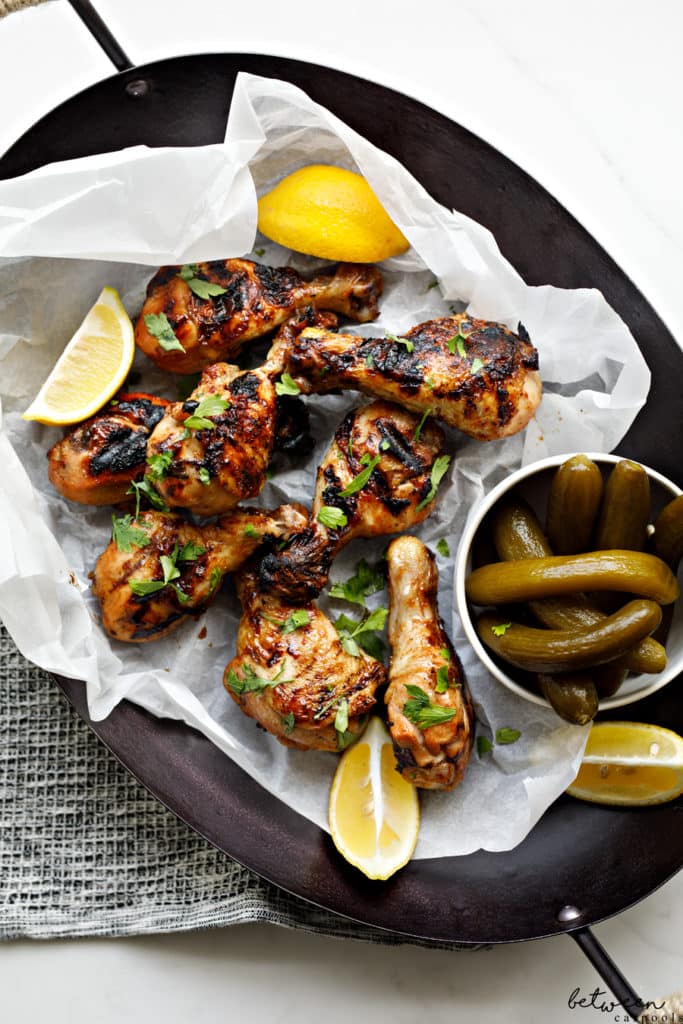 Grilling your dinner, rather than cooking it inside,  makes everyone happy. 
Mommy has less mess. 
Kids think it's wayyy funner (real word, I think) than traditionally cooked foods. 
Husbands always prefer anything that was cooked over an open fire. Men. Nothing changes.
That said, Mom ran out of ideas. Sunday was steaks. Monday was burgers. Tuesday grilled chicken kebabs. Wednesday turkey London broil. Could we finish off the week without really using the indoor kitchen? Could that package of chicken drumsticks that has been sitting in the freezer since Pesach (ouch) get used? Now there's a challenge.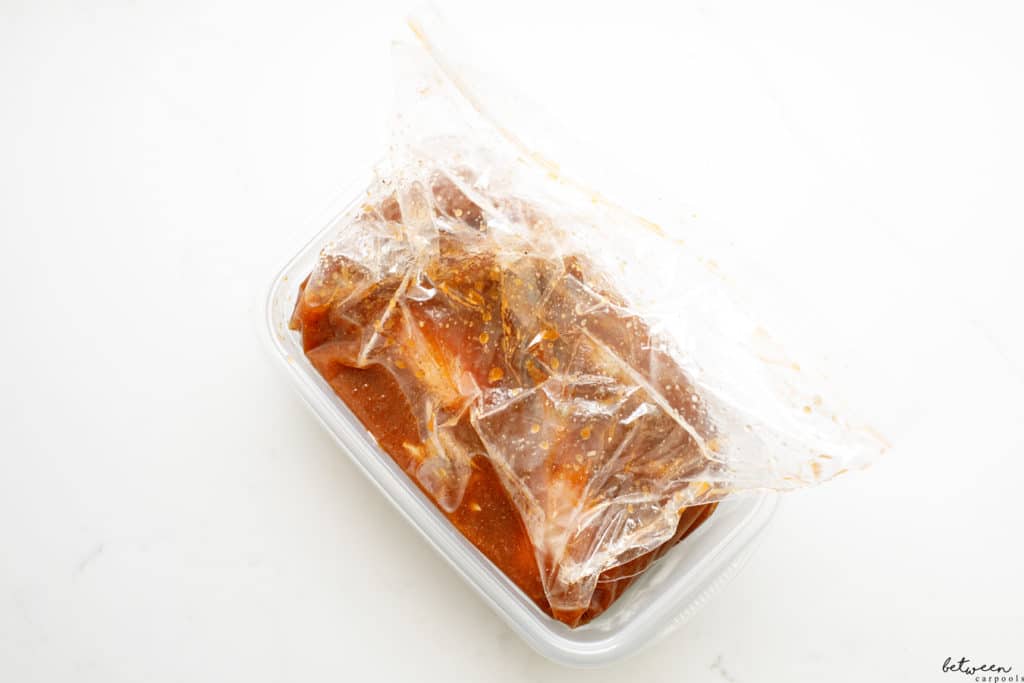 And so, Mom discovered the summer recipe that has quickly become a favorite. Especially because it has to be prepared in advance, and even frozen, if you will, to be pulled out as a ready-to-grill dinner. 
Imagine that.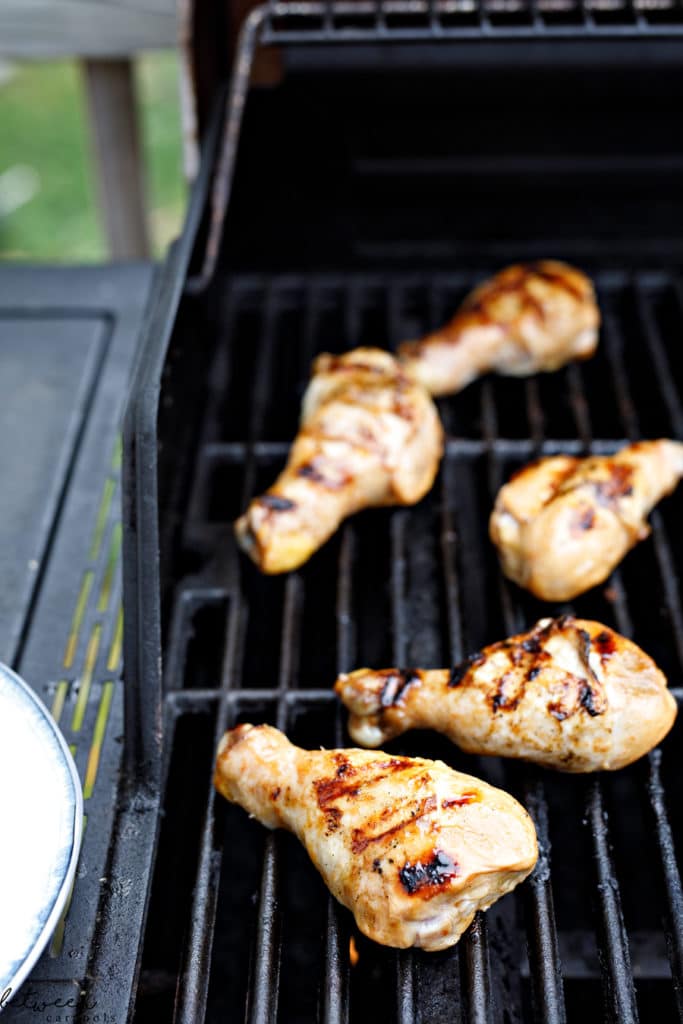 This chicken is so moist and juicy, nobody will miss the steak. A nice leafy salad on the side, some grilled corn and another dinner is served. 
Brined Chicken Drumsticks
Ingredients
1 "family package" of  chicken drumsticks (about 10-15)
For the Brine:
1 ¼  cups brown sugar
1 cup water
1 cup cider vinegar
1 cup ketchup
½ cup canola oil
2 tablespoons salt
1 tablespoon mustard
3 teaspoons Worcestershire sauce
1 tablespoon soy sauce
½ teaspoon pepper
1 teaspoon liquid smoke (optional)
Instructions
Place chicken in a large Ziploc bag. Place the bag inside a container (to catch any eventual spills). Combine all brine ingredients in a bowl and pour over the chicken. Seal the bag and let marinate for 6 hours or overnight (at this point you can freeze it too, for later use).
When you are ready to grill the drumsticks: Preheat your grill on high for about 15 minutes.
Remove chicken from the brine and grill one side for about 12 minutes on medium heat. Turn to the other side and lower the flame to low. Close the grill lid and continue cooking for another 15 minutes or so, until juices run clear. Serve and enjoy!