Hot Beets and Goat Cheese takes a few minutes to make. It's that dish that you can make when there's really no time to make anything. 
One motzei Shabbat last year, my extended family had a melavah malkah get together. I don't remember the occasion, perhaps it was someone's birthday. Everyone had to bring one dish. Now usually when that's the case, I just let everyone else choose what they want to make and I simply say, "I'll fill in what's missing."
(I really can't pin myself down to a dish so far in advance…who knows what I'll be in the mood to cook?)
This time, everyone else had chosen to make some kind of pizza or pasta dish. And so, I decided, that what I must make is something healthy. A vegetable dish (ok, and also salmon). 
It's just that I had no time. Not on Thursday, and definitely not on Friday. As long as I had my ingredients on hand, my dish would have to be something I'd whip up quickly on motzei Shabbat before leaving. (You see why I can't commit to something specific?)
So, this is what I did….
We were quite a crowd, so I had sliced, seasoned, and roasted about four packages of those vacuum-sealed beets. Even though they're already cooked, baking them for a few more minutes gives them that fresh-roasted flavor.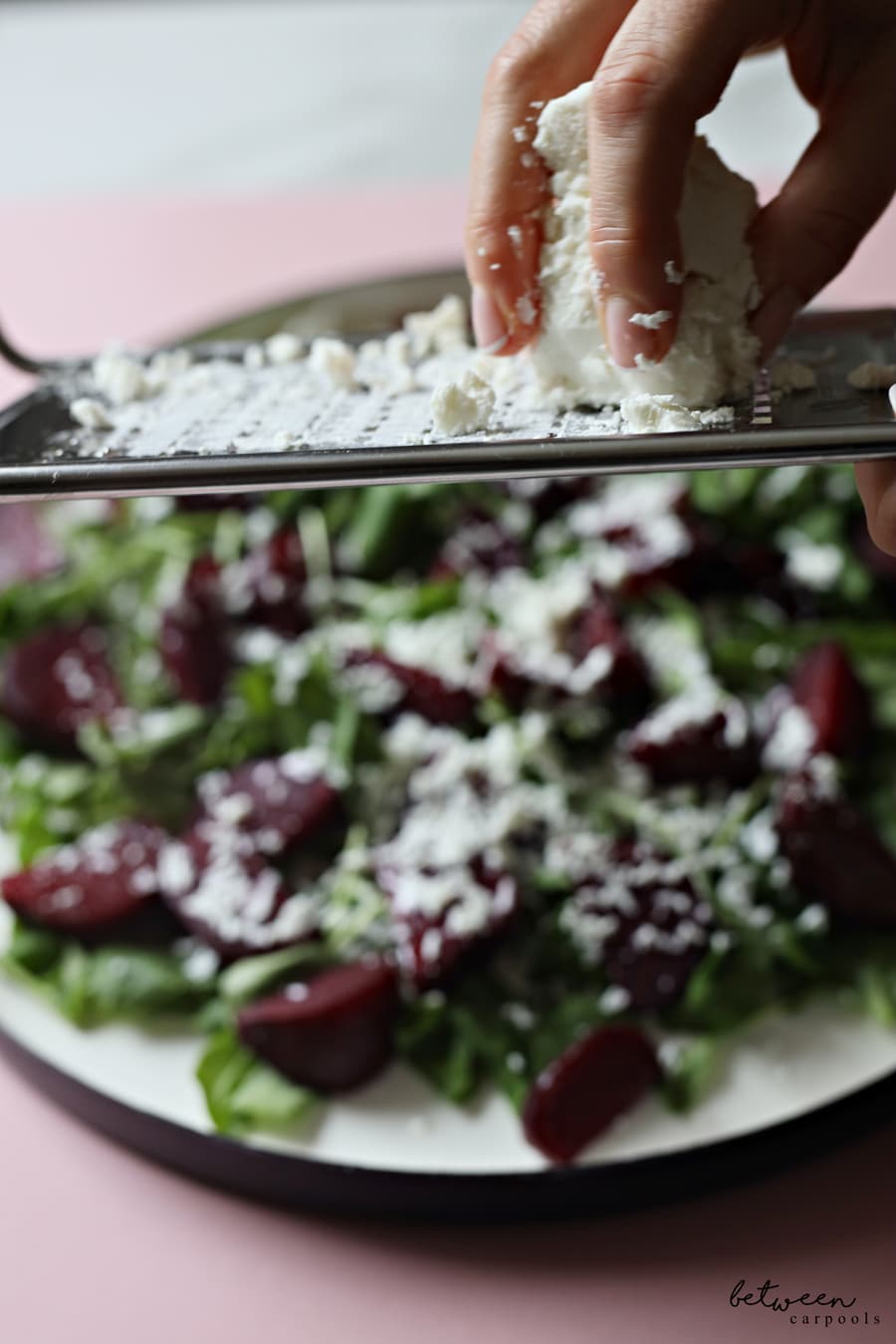 As soon as the beets came out of the oven, I laid them in a platter on a bed of greens (I usually serve my hot veggie side dishes on some greens. The whole dish looks so much prettier and more appealing that way). Then I took a goat cheese log and a cheese grater, and grated the cheese directly over the hot beets (the cheese will grate nicely if you stick it in the freezer for about 30 minutes first to firm up). 
I finished the dish off with some balsamic glaze and a sprinkle of nuts.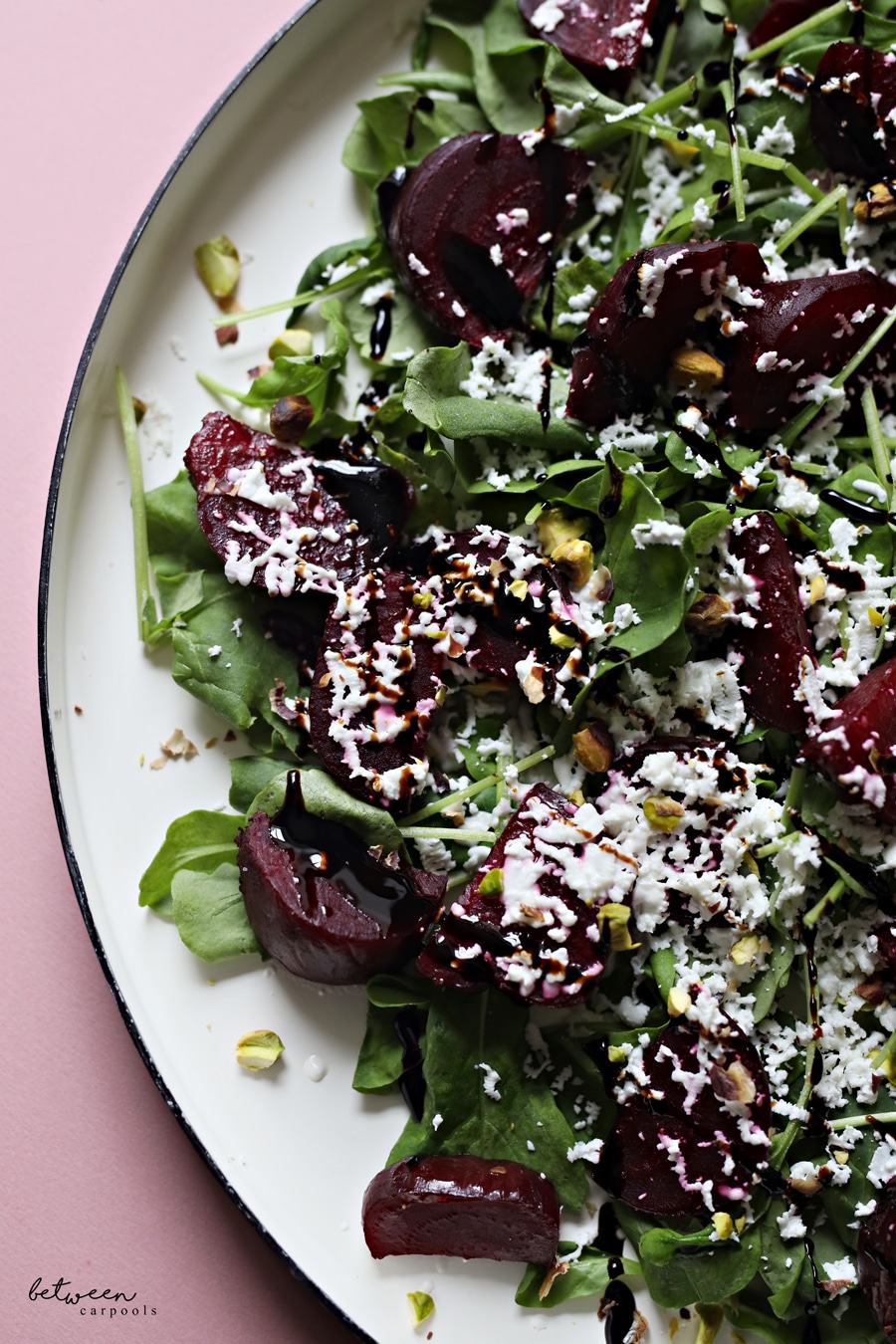 Now, it's beets. I really didn't expect much feedback.
But the beets were finished. All of them. There were people who discovered that they like beets that night!
And then I even got a phone call for the recipe (Seriously? It's just beets!). And here, I share it again…

Hot Beets & Goat Cheese
Ingredients
About 2 ounces mixed greens, arugula, or kale
1 (17.6 oz) package vacuum-sealed beets
Salt and black pepper, for sprinkling
4 oz goat cheese
Balsamic glaze, for drizzling
Choice of nuts, for sprinkling
Instructions
Place goat cheese in the freezer to firm up (for not more than 30 minutes).
Preheat oven to 425⁰F.
Cut beets into wedges and place on a greased baking sheet. Sprinkle with salt and pepper and bake for 10 minutes (you can bake for longer, but it's not necessary).
Meanwhile, place greens on a platter. When beets come out of the oven, place them on platter. Then, using a cheese grater, grate the goat cheese directly over the hot beets.
Drizzle with balsamic glaze and sprinkle with nuts.