Confused about where to cook different types of meat on the grill? Here's the lowdown on direct and indirect grilling. 
Now that your grill is sparkling and ready to go, the next step is to know how to get the most out of grilling. More bang for your buck. Return on investment. More bounce for the ounce. You get my drift.
The first thing you should know is that there are two main methods of grilling – Direct cooking and Indirect cooking. As the name suggests, direct cooking means putting the food directly over the fire, while indirect means the food is on a part of the grill that does not have a flame open underneath.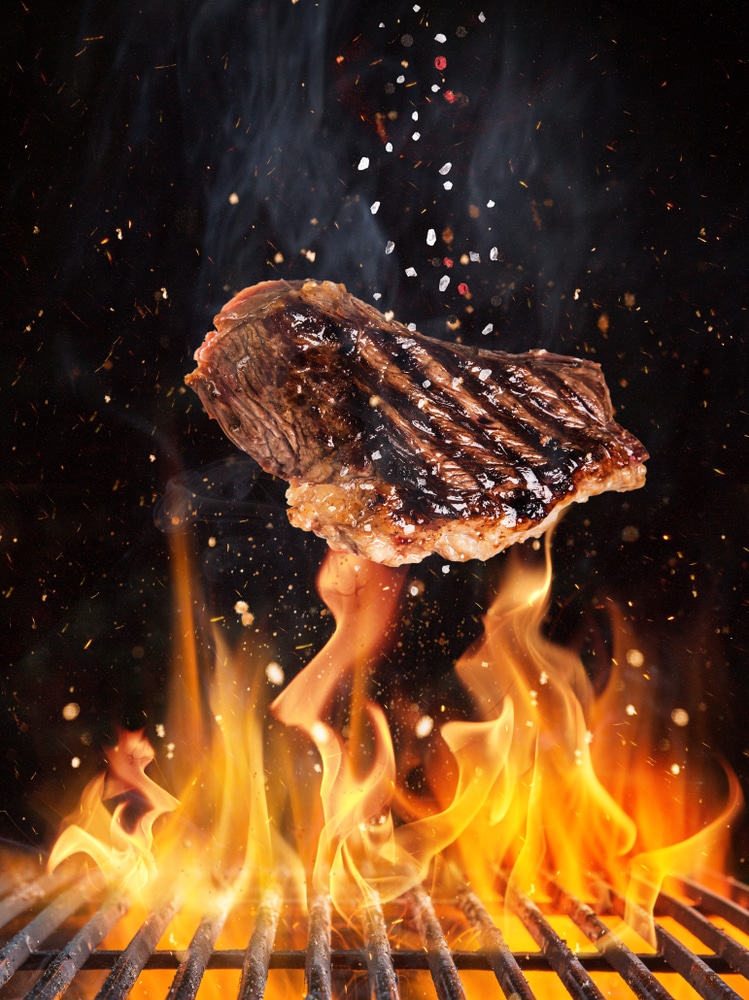 Direct cooking is where the heat source is under the food that is being grilled, so it gets cooked entirely on one side at a time, and will need to be turned to ensure even cooking, and prevent burning. This method is great for searing steaks, grilling veggies or fish, and cooking that perfect burger, because cooking time is usually short (5-30 minutes). Leaving these items over direct heat for longer than that will result in dried out, unpalatable food.
Indirect cooking uses convection heat (airflow) like in an oven to cook the food more gently. This is achieved by creating a separation between the food and the heat source, by placing the food further away from the flame. This technique is used for larger cuts of meat, chicken, and other foods that need longer cooking times, and because it's convection heat that can circulate all around the food, there's no need to turn while cooking. You can really control the temperature of your grill using this method, which is useful for things like whole chickens and roasts.
There is actually a third cooking method, which is really a hybrid of the first two, called Two Zone cooking. This is where you have one area of your grill with hot direct heat, and the other area with cooler, indirect heat. This setup can be used for a number of reasons:
To cook different foods with different temperature needs at the same time

To cook indirectly to warm food up and then finish off and crisp the outside over direct heat (known as reverse sear)

To cook directly, seal in the juices and brown the outside, and then transfer to the indirect area to finish cooking through.
Top 10 Essential Grilling Tips for Summer from Evergreen's David Asovski